By

Leanne Hays
Updated 03/23/2023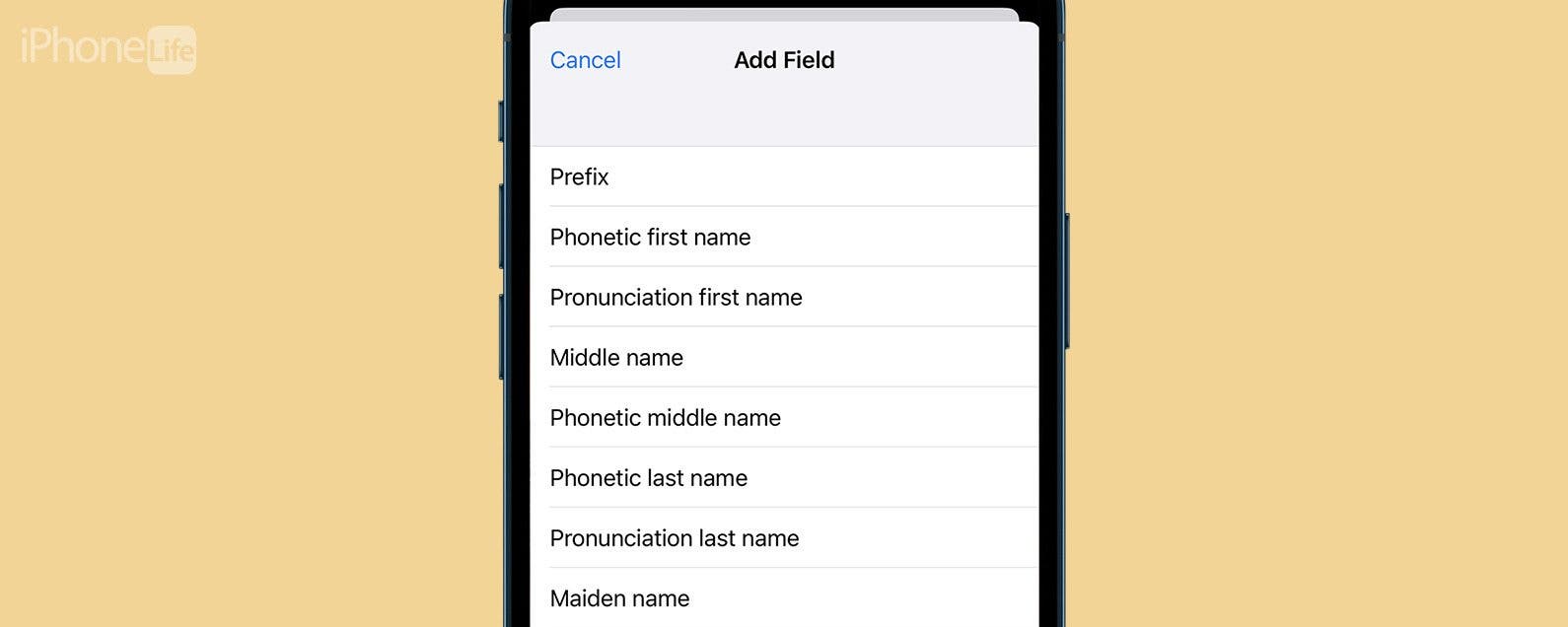 * This post is part of iPhone Life's Tip of the Day newsletter. Sign Up. *
This might seem small, but for so many people, hearing your name pronounced incorrectly all the time can be a total annoyance. Maybe you're tired of hearing Siri call you "Kevin" when your name is "Kevan." Or, maybe you're like me and you want Siri to call you something crazy but don't want to change your name on the Contact Card, which is often shared amongst and between devices. Let's take a look at how you can teach Siri how to pronounce names.
Why You'll Love This Tip
Never listen to Siri mispronounce your name again.
Get Siri to call you by a specific nickname.
How to Add Name Pronunciation in Contacts
Teaching Siri how to pronounce names might be small quality of life change, but if you're someone with a difficult-to-pronounce name, this can be a lifesaver. Plus, this is also a great prank to pull on your friends and family as well, but you didn't hear that from me! For more iPhone personalization tips and tricks, be sure to sign up for our free Tip of the Day newsletter. Now, here's how to add name pronunciation in Contacts:

Discover your iPhone's hidden features
Get a daily tip (with screenshots and clear instructions) so you can master your iPhone in just one minute a day.
On your iPhone, open Contacts.


Tap My Card, which is your name at the top of the Contacts list.



Tap Edit.


Scroll down and tap add field.



Tap Phonetic First Name.


Type your name as phonetically as possible (or type whatever you want Siri to call you) and then tap Done.



Now, activate Siri and ask what your name is. You can always go back and adjust your spelling if it's still not quite right.


And that's how you change what Siri calls you without having to change all of your contact information! Additionally, if you want to prank your friends, you can have Siri call them something silly, but without changing anything that might be able to be viewed by professionals or children. Next, find out how to add specific contacts to Favorites!