By

Leanne Hays
Thu, 02/04/2021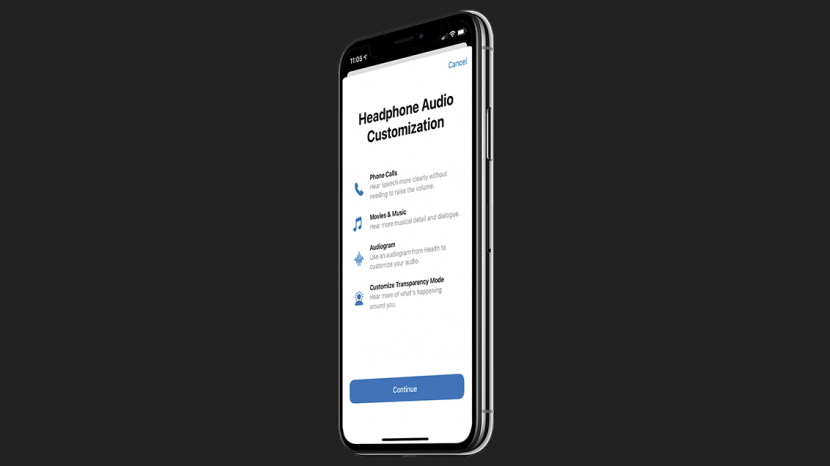 If you're hard of hearing, or just experiencing a little hearing loss, the audio from your headphones or AirPods may not be as loud or clear as you need it to be. Headphone Accommodations are Accessibility Settings that help you customize your listening experience. 
Related: 5 Apps for the Deaf & Hard of Hearing
We've shown you several accessibility settings on your iPhone, including Siri voice commands for the blind and visually impaired and turning on features, including the iPhone Flashlight with Back Tap. Now, let's learn how to customize audio levels on your EarPods, AirPods, and Apple headphones. To do this, you first need to find out if your AirPods or headphones can use Headphone Accommodations. Next, we'll go over how to turn on and customize Headphone Accommodation settings. We'll also go over ways to adjust your audio settings even if you have a set of headphones or AirPods that aren't compatible with Headphone Accommodations. For more great Apple accessibility tutorials, check out our free Tip of the Day.

Discover your iPhone's hidden features
Get one daily tip each day (with screenshots and clear instructions) so you can master your iPhone in just one minute a day.
Jump To:
If you have one of the following compatible sets of headphones or earbuds, you can use Headphone Accommodations. Also, make sure that the iPad or iPhone your headphones or earbuds are paired to is updated to the latest version of iPadOS or iOS.
Powerbeats
Powerbeats Pro
Beats Solo Pro
AirPods (2nd generation)
AirPods Pro
AirPods Max
Apple EarPods (with Lightning connector or 3.5 mm headphone plug)
Open the Settings app.


 
Tap Accessibility.


 

Tap Audio/Visual.


 
Tap Headphone Accommodations.


 

Toggle on Headphone Accommodations.


Tap Custom Audio Setup to be walked through your Headphone Accommodations options. 


 
Find a quiet place and set aside about five minutes to take the audio test, then tap Continue.


 

Tap Continue again to take tests that determine your ability to hear speech and music in various formats, and find which settings in Transparency mode best help you hear clearly. 


For speech, you'll be tested to see whether you can hear someone speaking, and choose settings that boost vocal range if necessary.



For music, you'll hear a few versions of music with different tunings and be able to choose the version that's the most clear to you.


 
You'll also customize Transparency Mode by adjusting Amplification, Tone, and shifting Transparency Balance from the left to the right ear as needed.


You can also manually adjust some Headphone Audio settings. Even if your AirPods or headphones aren't compatible with Custom Audio Setup, you can still customize these settings.
Try out Balanced Tone, Vocal Range, and Brightness to see which option is clearest for you.


 
Adjust soft sounds to Moderate, then Strong using the slider, then test by tapping Play Sample.


 

Toggle on Phone to apply your settings to all your calls, phone, FaceTime, and video calls.
Toggle on Media to apply these settings to podcasts, audiobooks, movies, music, voicemail, Live Listen, and even Siri.