By

Conner Carey
Sat, 10/07/2017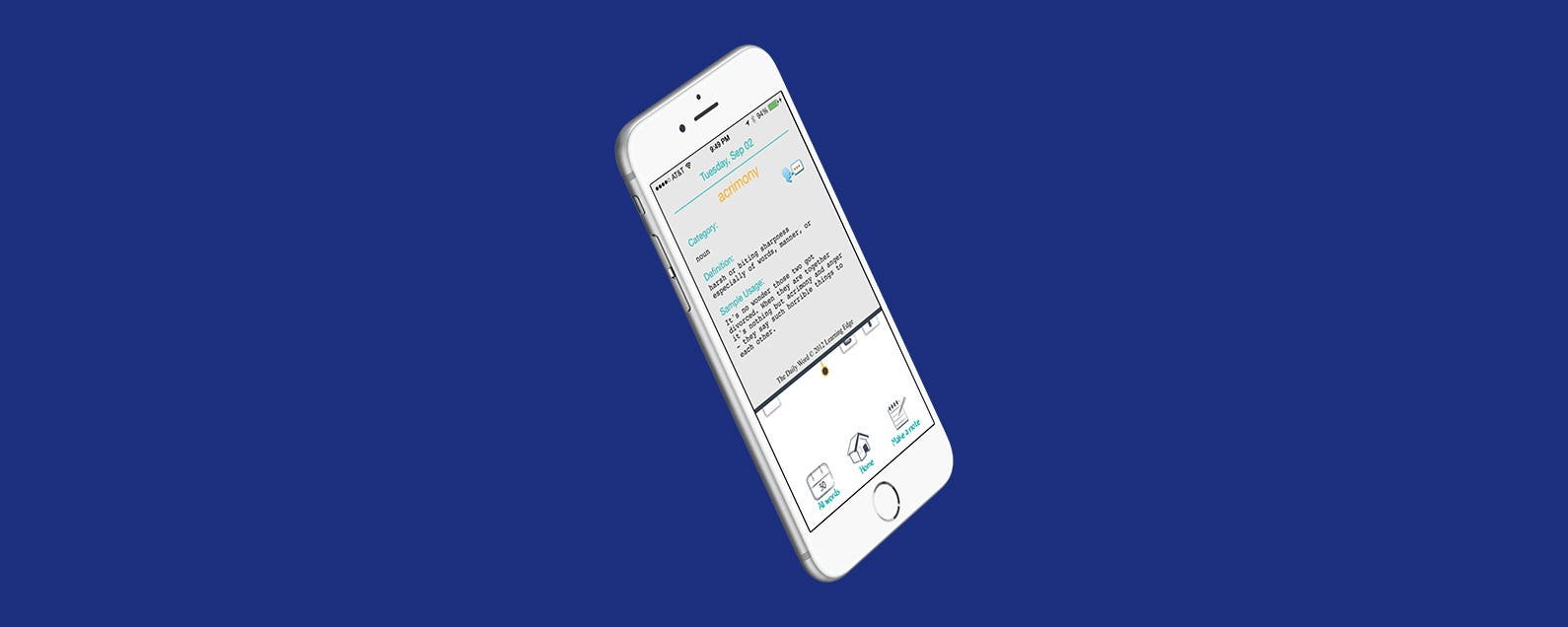 I remember the days of taking home a huge vocabulary list home from school and spending hours memorizing the definitions. Back then, it was pain in the ass. But nowadays, I get a secret joy from using those same vocabulary words I dreaded. I don't know about you, but as an adult, I still want to learn new words and continue to expand my vocabulary. Of course, the best way to do that is to read. But the next best way may very well be this app. The Daily Word is a super simple app that gives you a new word to learn each day along with its pronunciation, definition, and an example sentence. Here's more on what it does and why we love it.
* This post is part of iPhone Life's Tip of the Day newsletter. Sign Up. *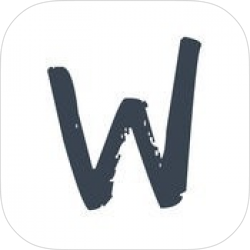 What It Does
This simply designed app has the look of a white board with your daily word clearly displayed upon opening the app. You can tap the day's word to view its details, such as what part of speech it is, the definition of the word, a sample sentence it's used in, and to listen to the word being said. Each day, there will be a new word for you to learn. You can share the word via social media or even via email by tapping the buttons placed just under the word of the day.
Master your iPhone in one minute a day:
Sign up to iPhone Life's Tip of the Day Newsletter and we'll send you a tip each day to save time and get the most out of your iPhone or iPad.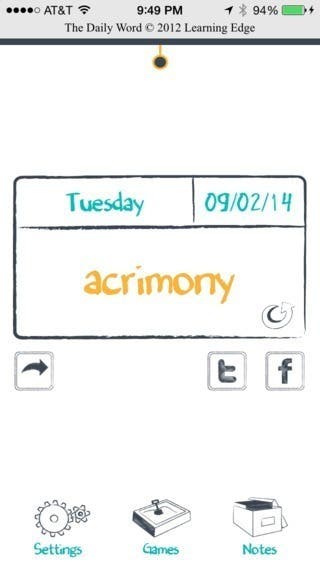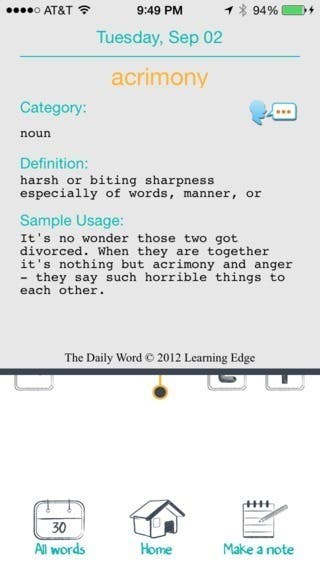 The app also has a couple of games. The first game is called Sentence Completions. It challenges you to select the correct word to complete a sentence using only context clues to figure out if you're choosing the right word. The other game is called Synonym Search and it asks you to select the closest synonym (word with a similar meaning) to the word you're given.
Why We Love It
In the same way that we love the iPhone Life tip of the day because it delivers bite-sized pieces of information to you, the Daily Word app takes a similar approach. Getting a whole vocabulary list of new words to learn takes more time than most adults have to spend. But checking out one word a day, learning more about it, and beginning to use it in regular sentences is a manageable task. Plus, it feels good to continue learning more words that can be used to describe life in all of its nuances.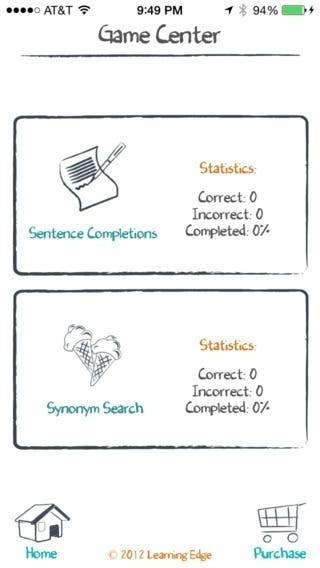 This daily word app, in particular, is lovely due to its easy-to-use interface and extremely minimal design. The app is clearly about the word of the day, and there aren't even any ads to distract you from that. If you're a word nerd like me, The Daily Word is a fun free app for easily expanding your vocabulary and playing simple word games.