By

Mike Riley
Updated 12/01/2021
As entertainment and mass communication redefine themselves in the age of social distancing, the tools to create your own professional-level content have never been more affordable. Anyone who has decided to finally start that podcast or livestream will be faced with a bewildering number of choices. Setting up a mixing board with high-end mics and cameras like those of successful professional podcasters and streamers will cost thousands of dollars. Until your podcast or stream attracts the same listeners and viewers as those top tier shows, it's hard to justify the initial cost to match those studios. At the same time, if your audio sounds like it was recorded on a cheap USB headset mic, listeners won't tolerate your content for very long. Elgato, a company that has reinvented itself as a digital broadcast equipment company, has, in my opinion, created one of the best microphones for aspiring podcasters and streamers without costing a fortune. Read on to discover why I'm giving Elgato's Wave:3 Microphone ($159.99) premium microphone and digital mixing solution a five star rating.
Related: Review: Podcast-friendly Fokus Headphones from ONANOFF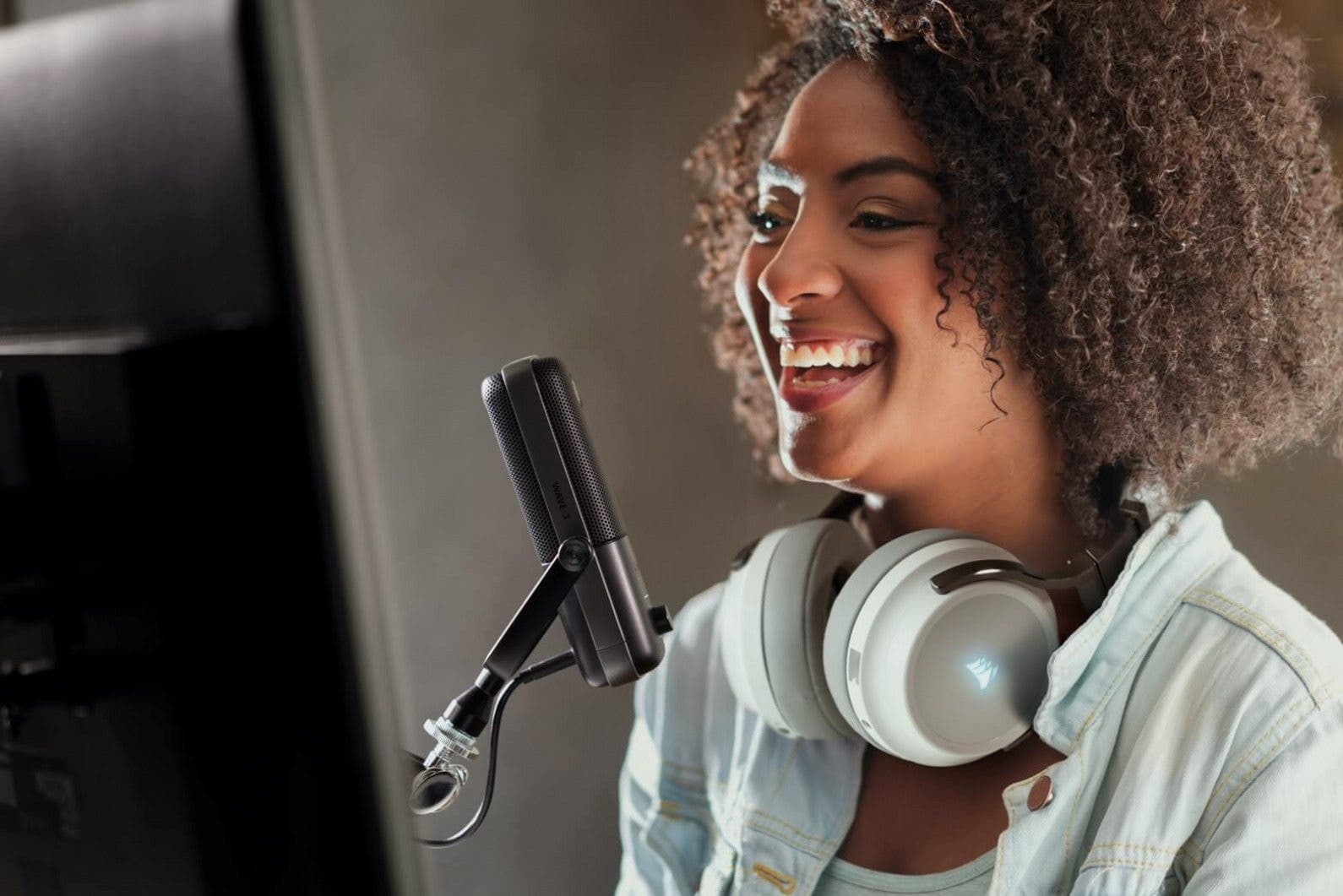 The Wave:3's level of quality and elegant engineering is apparent the moment you lift it out of the box. The weight of the base and solid, compact construction of the microphone itself remind you that this is not a toy. From the front push-button knob and white LED indicators, to the smooth metal speaker grill and angle bracket side mounting screws, the design is professional and sleek. To further emphasize the professional aspirations Elgato has for the Wave microphone series, the company also provides a Shock Mount and a custom-fitted Wave Pop Filter. Adding both of these pro-level accessories is as simple as mounting them into the Wave:3's removable base, attaching the accessory and tightening them back down with the base screws. Installing the shock mount took me less than two minutes. 

Discover your iPhone's hidden features
Get one daily tip each day (with screenshots and clear instructions) so you can master your iPhone in just one minute a day.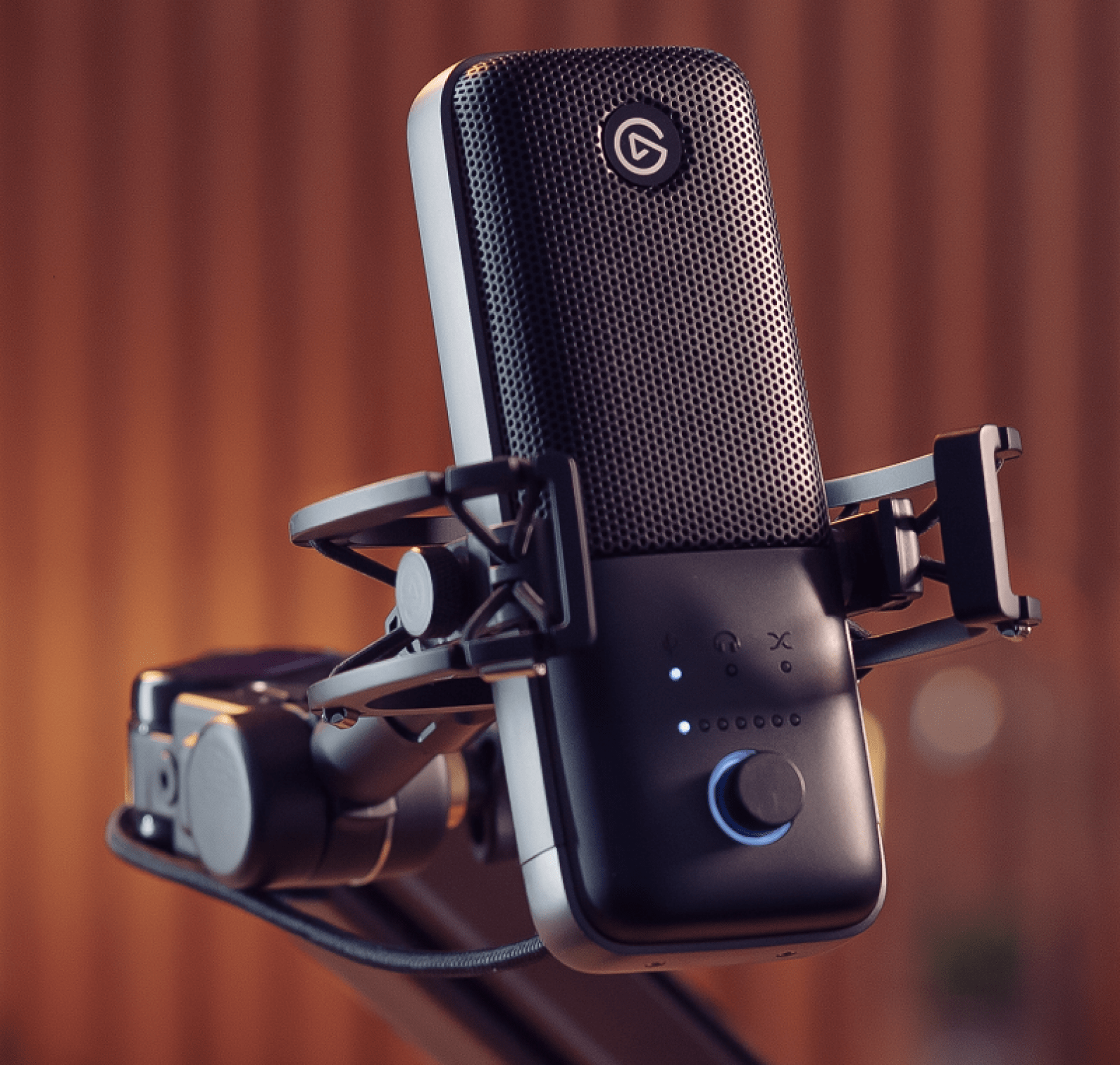 Included in the box is a 5/8 to 3/8–1/4 inch screw that can be used to attach the Wave:3's mic bracket to a standard microphone stand or desk boom arm. This will help eliminate any noises made by accidental desk bumps or during recording, and also help place the Wave:3's large internal cardioid condenser microphone closer to your mouth. 
As for the external pop filter, it was unavailable by the time I submitted my review, but it's not very necessary since the Wave:3 has a built-in pop filter built into the mic that dissipates all but the most explosive popping. It's really only needed for those who prefer to have the mic practically touching their lips and speak with loads of enthusiasm and volume. It also perfectly contours the mic, unlike the generic pop filters that partly cover the faces of many Twitch streamers. Even with the addition of these accessories and separate boom arm or microphone stand, the cost to set up Elgato's professional-grade audio recording configuration is several hundred dollars less than a pro studio broadcaster or musician equivalent.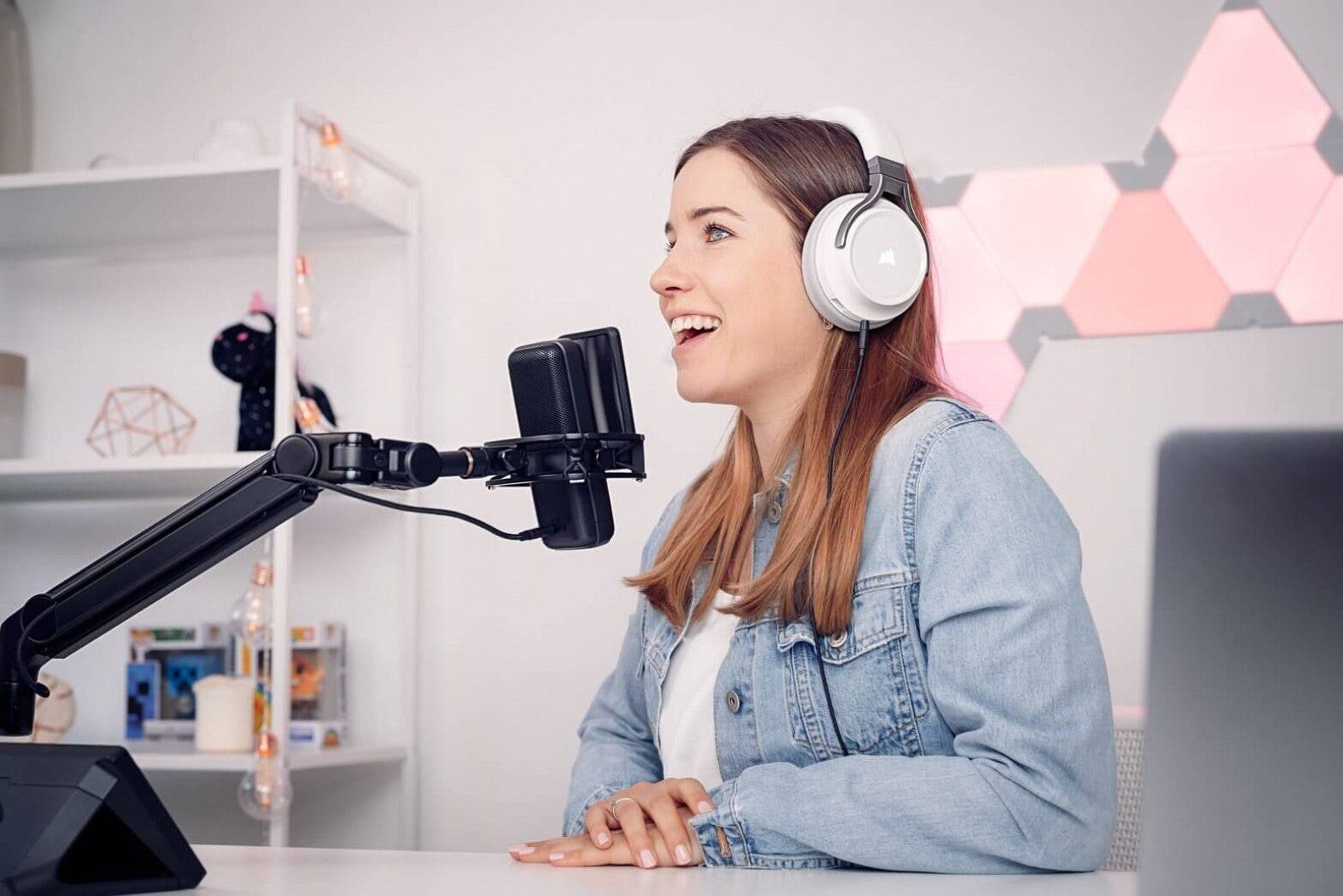 The Wave:3 mic connects to your Mac or PC via a USB-C to standard USB cable. Next to the USB-C port on the back of the mic is a standard 3.5mm headphone jack that can be used to monitor audio from your computer as well as mixing in the mic itself. This is done via Elgato's free mixing software utility, Wave Link. Remarkably, all these functions can be accessed directly on the mic itself via the push-button dial on the front of the Wave:3. It does take some practice to get used to the meaning of the white LED indicators as you cycle through the customized options.
In addition to mixing up to nine separate audio sources on your computer, the Wave Link software can also remotely control the audio settings on the Wave:3 mic, from gain to muting. Rather than fiddle with the mic control, I simply defaulted to using the Wave Link app to help dial in the optimal recording and mix settings. Wave Link can also interface with various streaming solutions such as the very popular and free Open Broadcast Software (OBS).
After getting everything assembled and setting up a recording software such as the free, open source Audacity program, the 24-bit / 96kHz analog-to-digital conversion of the mic's built-in circuitry is so clear and crisp that I found it sounds better than most podcasts I listen to. That same circuitry includes Elgato's proprietary Clipguard technology to prevent overmodulating and audio clipping of loud input. It also has a Low Cut Filter to minimize low-frequency background noise.
Pros
Fantastic audio recording quality
Solid construction
Easy setup
Competitively priced
Cons
Configuring mix settings takes practice to master
I have used the mic in several scenarios, from recording live streams and interviews to web meetings and podcast segments, and each time was amazed at how clear my audio sounded. My listeners also commented how impressed they were with the audio quality, even when I spoke so quietly that the recording meters barely perceived any input. I haven't been this impressed with a piece of audio recording hardware since I received my first recordable cassette player in the early '70s. If you want to sound like a pro without spending the money the pros spend, the Elgato Wave:3 mic should be your first and most important device to include in your audio recording rig.