By

Leanne Hays
Updated 02/13/2018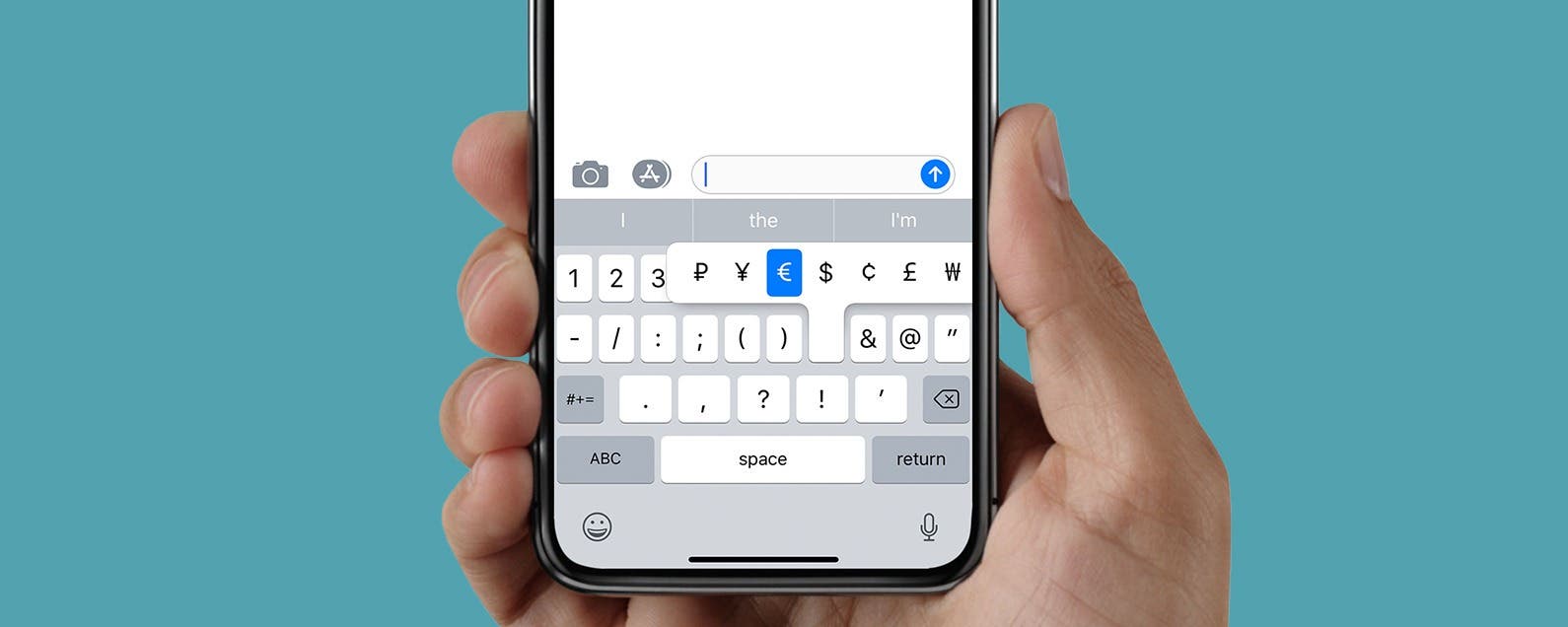 Have you ever needed to use the euro symbol on your phone but been unable to find it? You're far from the only one who's had this currency symbol issue! The euro is the second most traded currency in the world at the moment. This is because not only is it used by 19 out of the 28 member nations of the EU, but also by more than 210 million people in countries around the world that peg their exchange rate to the value of the euro for stability. Let's get started learning how to type the symbol for euro on your iPhone's keypad so that you can communicate easily and effectively about the European Union's official currency wherever you are in the world.
Related: How to Enable the One-Handed Keyboard in iOS 11 on iPhone
If your iPhone is currently set to the English keyboard, you have seven different currency symbols, including the euro, available to you. To access the currency symbols first open an application that requires typing, such as Messages.
With the keyboard on screen, tap the 123 button in the lower left corner.
Tap and hold your finger on the dollar sign, your other currency options will pop up.
Keeping contact with the screen, slide your finger up and over to the euro symbol.
Now lift your finger up, and the euro symbol will appear in your message.
There's another way to find the euro symbol on your keypad as well.
Now tap the euro symbol on the keyboard.