By

Conner Carey
Updated 08/02/2018
* This post is part of iPhone Life's Tip of the Day newsletter. Sign Up. *
If you have an iPhone Plus model, you've definitely struggled to type on your iPhone's keyboard with just one hand. It's not easy to do on a regular iPhone model, and nearly impossible with the larger device. Well, there's a new hidden feature in iOS 11 that allows you to move the keyboard to the right or left of the screen. The keys become smaller and closer together, but you can definitely type one-handed on any iPhone with this one-handed keyboard. Here's how to enable the one-handed keyboard in iOS 11 on iPhone.
Related: iPhone 8 vs. iPhone X: Which iPhone Is the Better Buy?
How to Enable the One-Handed Keyboard on iPhone
When viewing the built-in iPhone keyboard, tap and hold the Smiley or Globe icon.
On either side of the main keyboard at the bottom will be a keyboard to the left or right of the screen. Tap on the left or right keyboard, depending on which hand you're holding your iPhone with.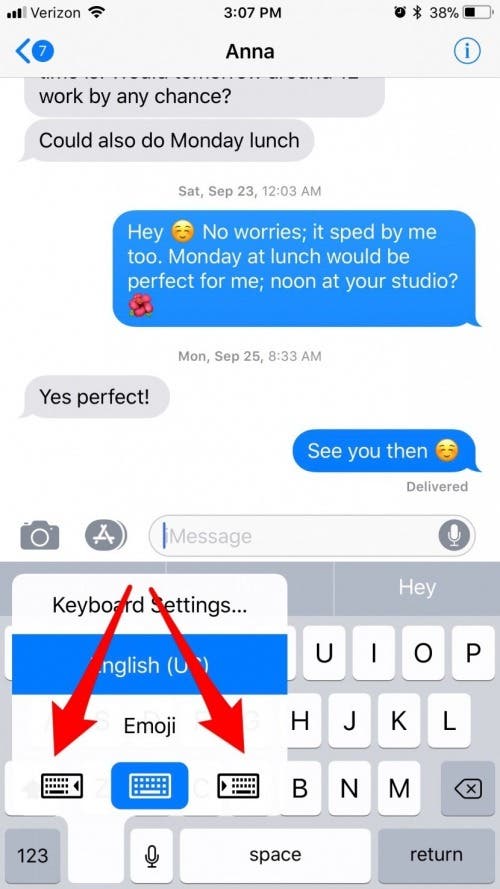 You can easily return to full-screen keyboard by tapping the white arrow in the open gray space next to the one-handed keyboard.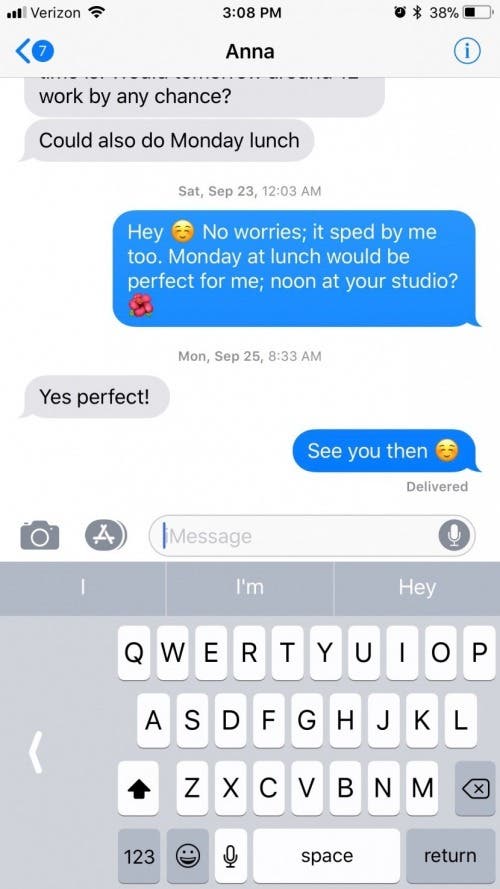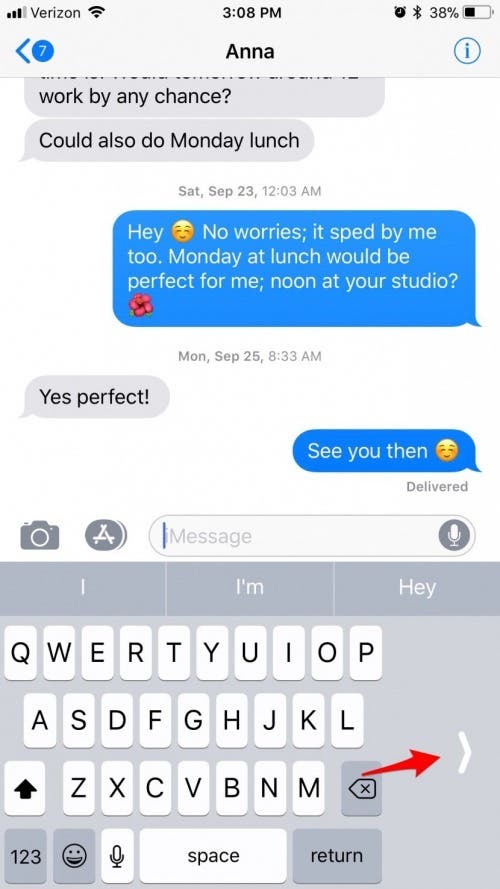 Top image credit: Denys Prykhodov / Shutterstock.com