By

Cullen Thomas
Updated 09/15/2021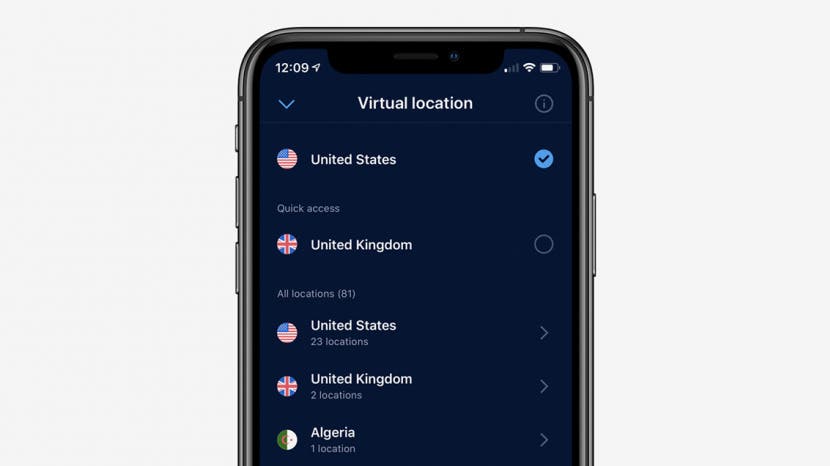 The Best VPN apps for iPhones and iPads can be difficult to choose. Between looking for VPN apps that don't track you, that provide good server coverage, good customer service, and all the different features, there is a lot to check up on. We've written before about what a VPN is and what to look for when shopping for a VPN, but here we'll list our favorite VPN apps, with a special emphasis on ease of use and simplicity rather than feature bloat. 
Related: Do You Need a Password Manager? Hint: Yes you do. Here's Why & How to Get a Password Keeper App
What's In This Article:
What Does VPN Mean on My iPhone?
In brief, VPN stands for Virtual Private Network. It is a way of opening an encrypted tunnel through the internet to reach a private, protected network somewhere else. For example, say you are at an internet cafe in St. Louis and activate a VPN app to connect to a server in Colorado, then you use Google to do a search. In this situation Google will associate your searches with the address of the server in Colorado, not with the internet cafe in St. Louis. This is more secure than the internet cafe's open Wi-Fi would be normally, since the connection will be encrypted. If you want to know more, check out our guide: VPN: What Is VPN, How Does It Work & Which Is the Best VPN Service for You.

Discover your iPhone's hidden features
Get a daily tip (with screenshots and clear instructions) so you can master your iPhone in just one minute a day.
Now let's dive in to the Top iOS VPN apps, and if you can say that ten times fast then you might be an iPhone expert!
4 Best VPN iPhone Apps
1. NordVPN ($71.99/year)
One of the most popular iPhone and iPad VPNs and for good reason. The company maintains great privacy and security practice, its servers are fast and numerous, its app is easy to use, and it does everything you need it to, including Netflix. Their commitment to privacy and security extends to having their services, servers, and apps audited extensively by neutral third parties to verify that they are in fact living up to their claims. NordVPN is a premium service.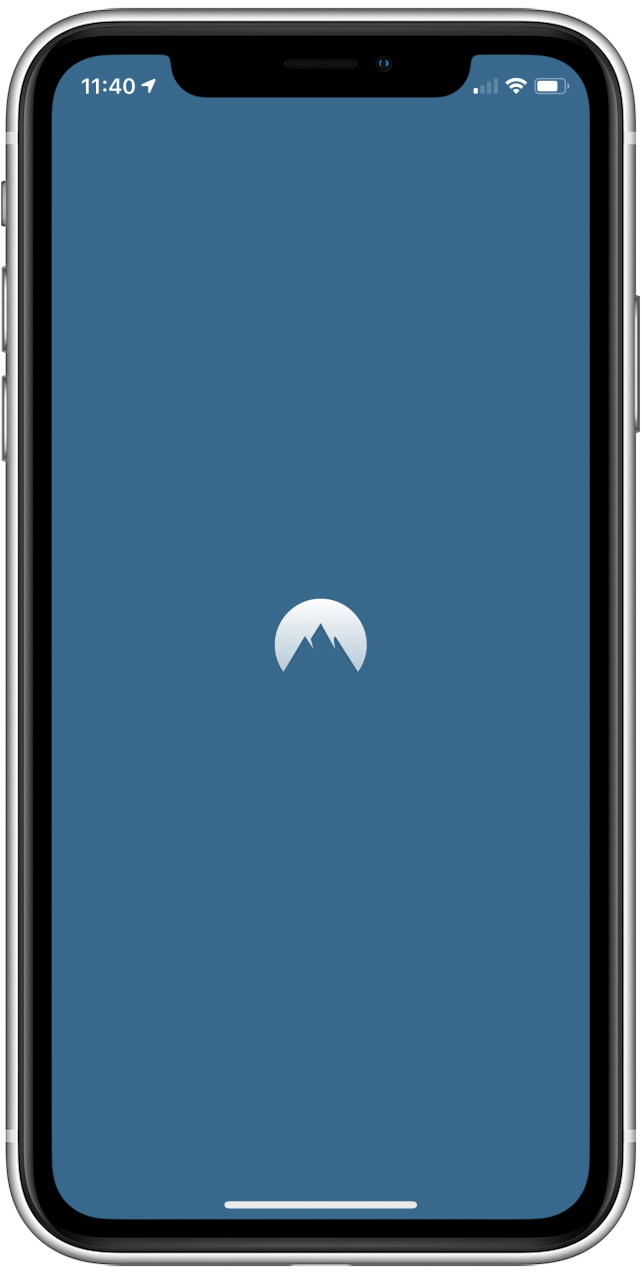 2. SaferVPN ($65.99/year)
I've used Safer VPN for years and stand by it. Safer's connection speeds are excellent, its server network is solid, and its reliability in accessing streaming services from abroad is first-rate. It also offers a very helpful little first-time walkthrough of how to use the app, great for beginners! As one of the most widely used VPNs, it's a great option.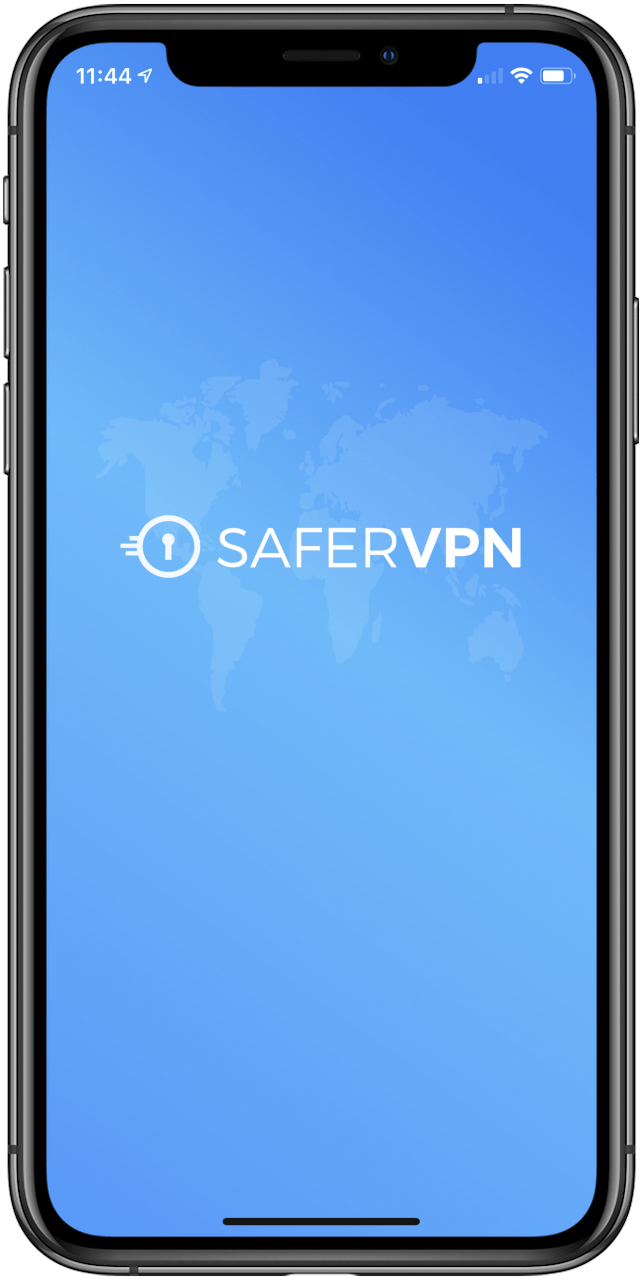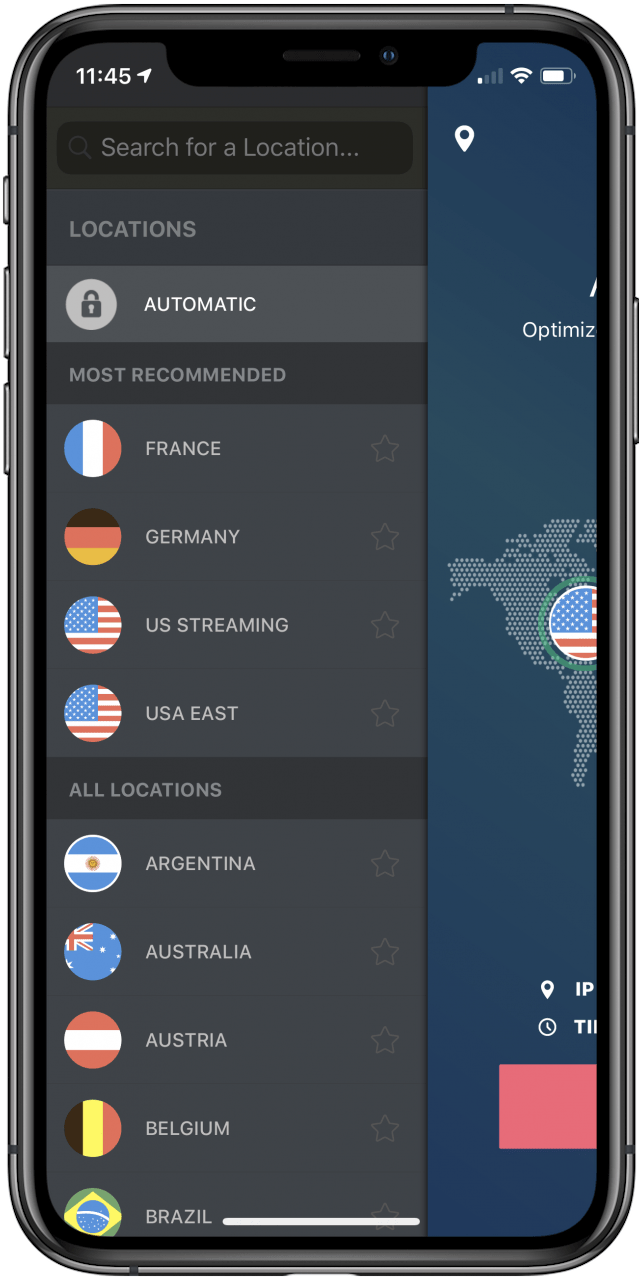 3. PIA VPN By Private Internet Access ($39.99/year)
Private Internet Access cuts back on features to offer a reliable service that is truly, yes, private. You won't get the same speeds as Nord or Safer, and you may not get full access to Netflix, but if what you're after is privacy while browsing and the security of a solid encryption, then PIA is a safe and affordable option.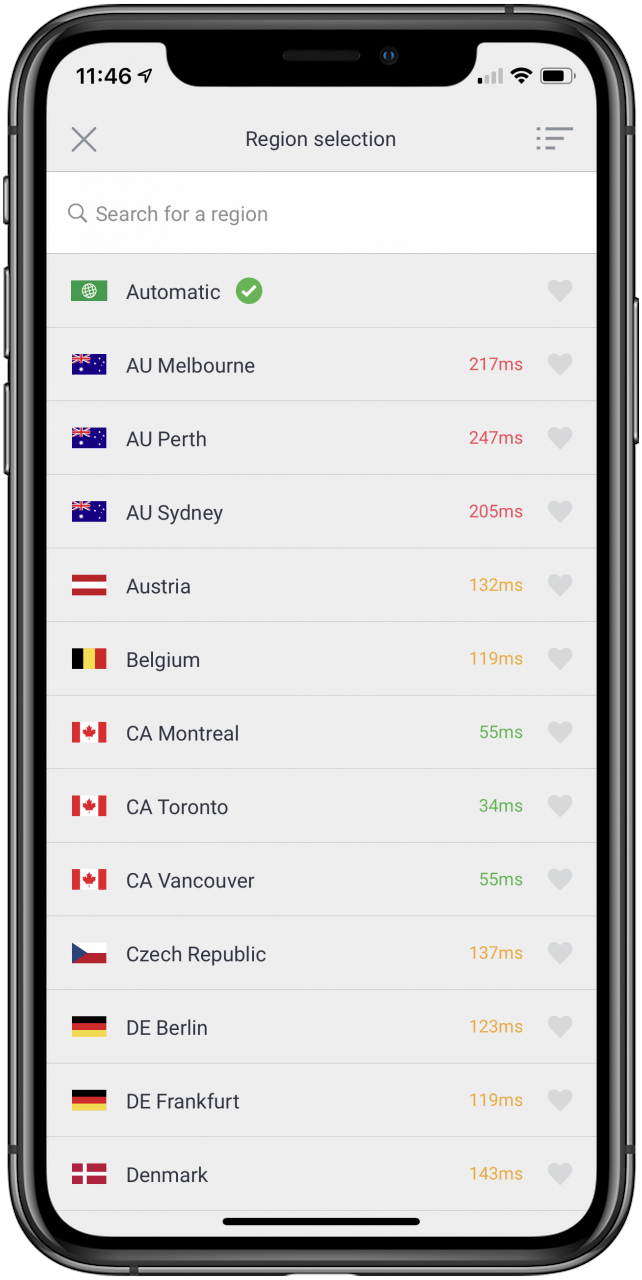 With a truly vast array of servers, stellar connection speeds, and a great no logging policy ExpressVPN is one of the premium contenders. Its high cost is what you pay for the best.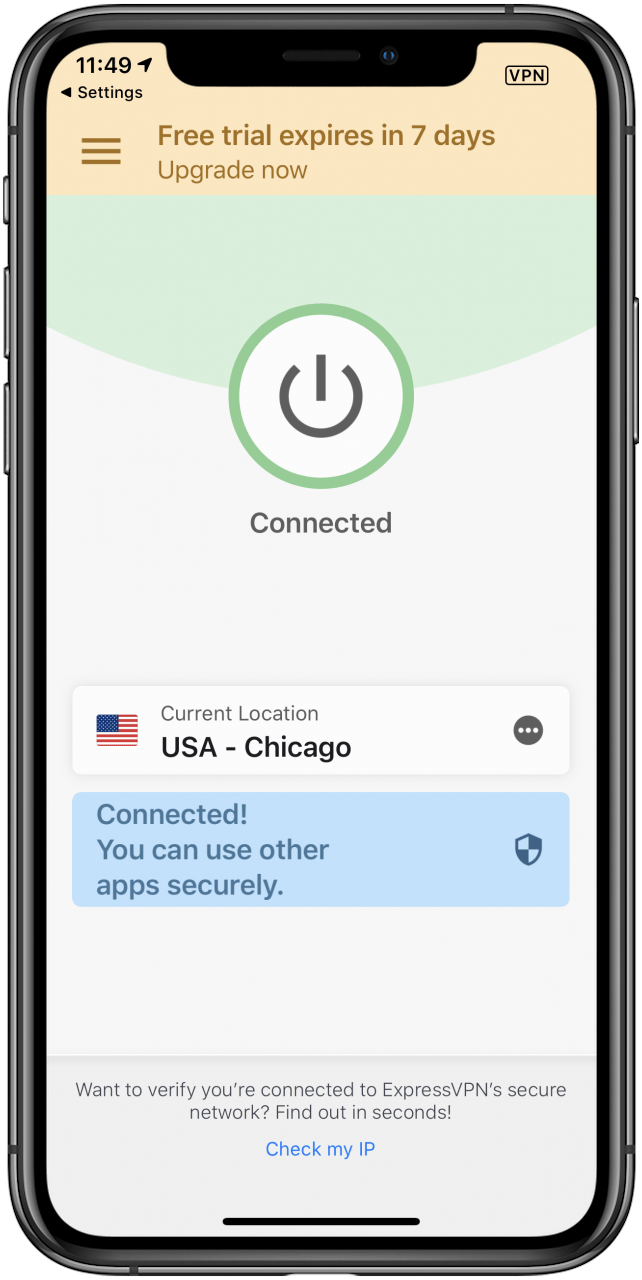 Best Free VPN for iOS
We advise against Free VPNs because if a service is offered for free on the internet then the company is really making its money selling you: either by channeling your web traffic past a haze of advertising or by harvesting your use patterns and selling it on to advertisers, both of which somewhat defeat the point of using a VPN for privacy. But if you need a VPN in a pinch, consider the following options:
1. ProtonVPN (Free or $96/year). 
Proton was founded by academics and scientists at CERN. The company has a solid reputation for privacy and integrity and represents the exception to prove the rule about avoiding free VPNs. ProtonVPN's free mode is slower, doesn't allow torrenting, and only has servers in three countries, among other restrictions. On the other hand, it's free, and has no ads, no logs, and no tracking whatever. They will try to upsell you on the paid plans, but the upsale is not intrusive. Truly, if you need a free VPN, this is the one to get.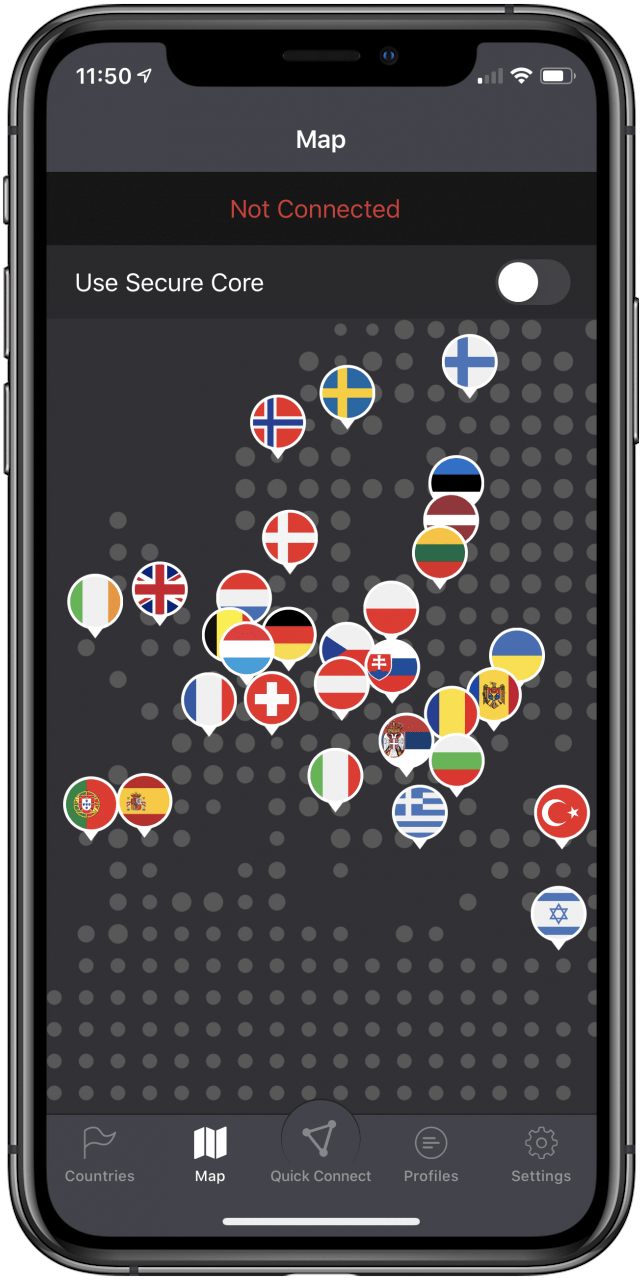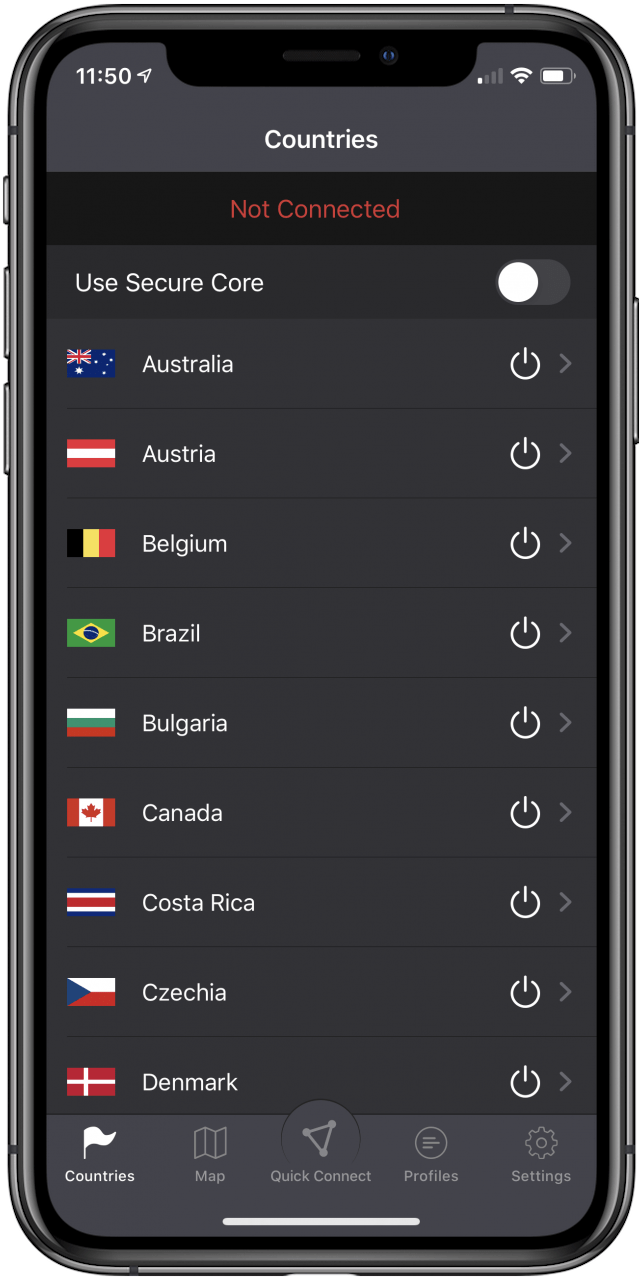 2. Buffered VPN (Free mode or $69.99/year) 
Buffered VPN allows you to keep a free account with them that grants sixty minutes of free use of their servers per month. It's not much, but if you don't need a VPN very often then it might be all you need! Buffered didn't make our top-four list above because in our tests their connections proved a little less stable than the top contenders, but they're a solid and very popular service nonetheless.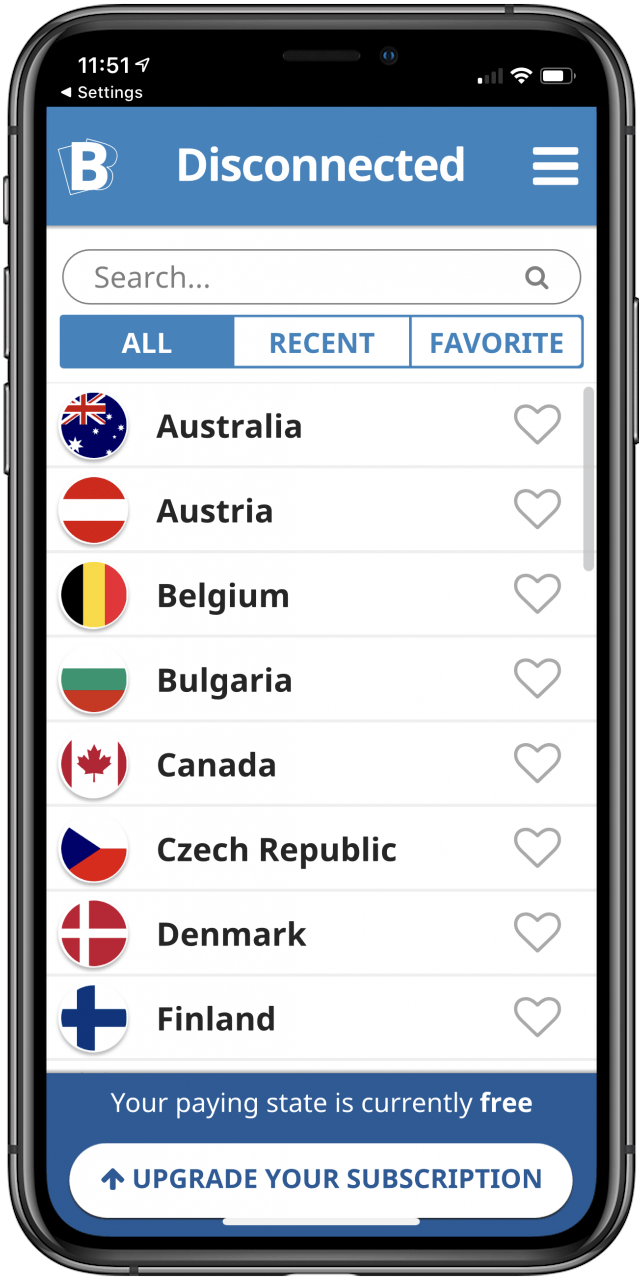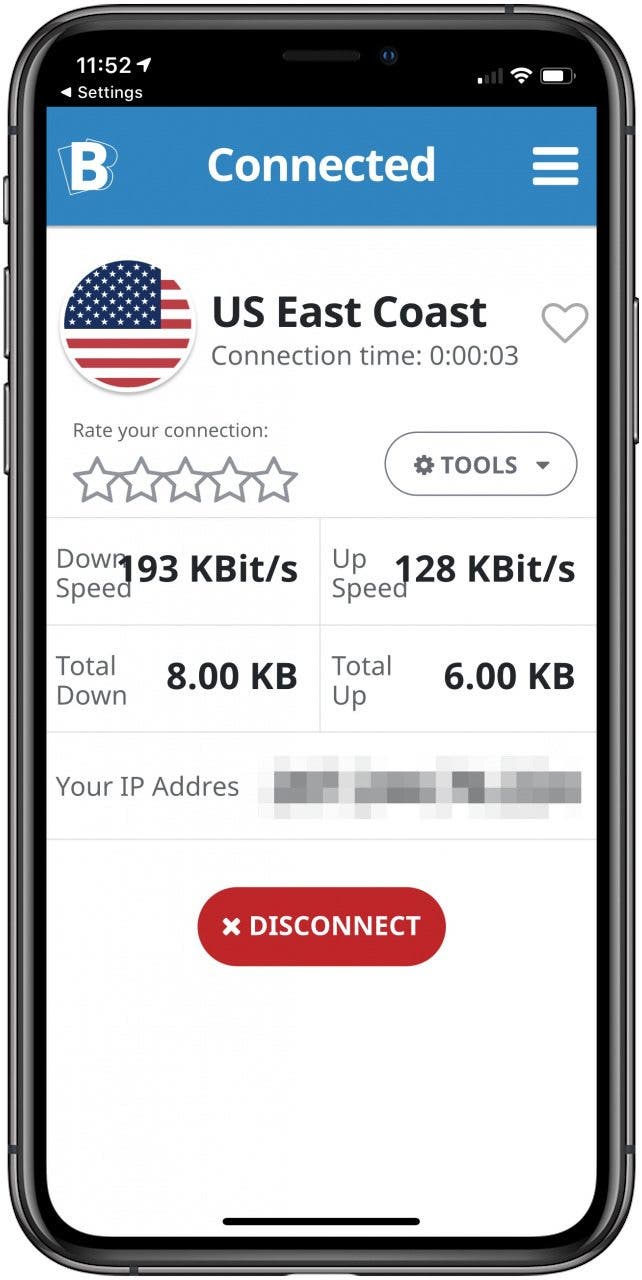 Hotspot Shield has a free option offering limited speeds. Again it's a freemium service, which means they will try to upsell you to their paid service. Also, in this case, you may also see additional advertising while you browse, since. This is not ideal, but it might prove necessary in a tight spot.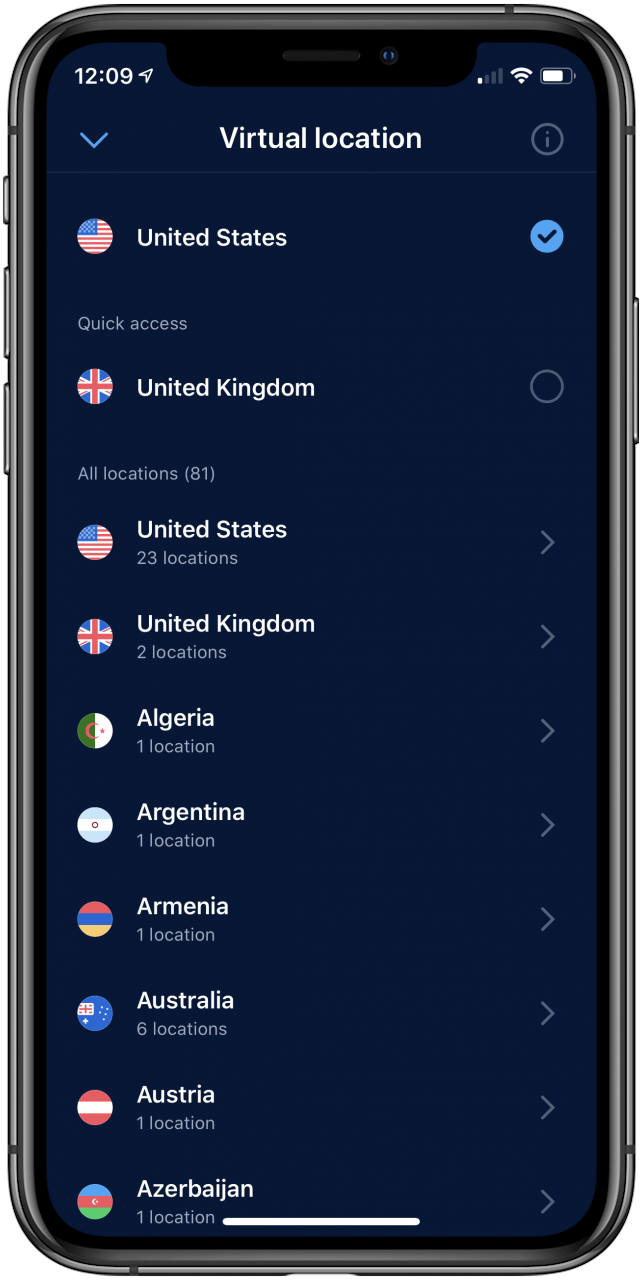 Free Trial Periods
All of the Best VPN apps listed above have free trial periods. Sign up for one and use it for the trial period, then cancel your subscription. If you only need a VPN once in a long while, this may be your best option for free.
How to Get & Use a VPN on the iPhone or iPad
While picking the right VPN app for iPhone or iOS can seem daunting even for experts, once you've made your choice the setup process is easy as eating pie, and toggling the VPN on or off is even easier. To make it even better, VPN apps for iPhone privacy and security all basically work the same way. Here's how to download, set up, and use an iPhone or iPad VPN app.
Pick a service. I will demonstrate with NordVPN.
Open the App Store and search for that service by name.
Tap Get  to download the app for your chosen service from the App Store.


 
When you first open the app you'll be asked to create a username and password. If possible, I recommend using iCloud Keychain to generate a secure password. Or use a password manager.
Pick a subscription plan. In this case, I'll just sign up for the free trial.


 
Allow the app to modify your iPhone's VPN settings. This is just a pop-up window, but you do have to allow it. It may not pop up until you select a server (next step) depending on which app you chose.
Pick a server to connect to and tap the connect button, or let the app choose the fastest server by tapping auto-connect (or quick-connect, or something similarly named).


Once connected, you'll see some statistics about your connection. When you're done browsing, tap the disconnect button.
If you're going to use the VPN often, consider adding it as a widget to your today-view. Once there, you can toggle your VPN on or off with one quick button.


Every VPN for iOS that I have tested has worked almost identically. There are a few cosmetic differences, but generally speaking you should see similar controls with similar names in whatever app you choose. That said, some apps have more advanced features that it might be worth reading about, such as NordVPN's CyberSec toggle.
And that's it! I hope this article has helped you make your choice for which VPN to use. VPN services are a great help in keeping your data safe. Remember to always turn it on when using public Wi-Fi! Next, learn about iCloud Plus and find out if you can use Private Relay as a VPN.