By

Elisabeth Garry
Updated 05/03/2021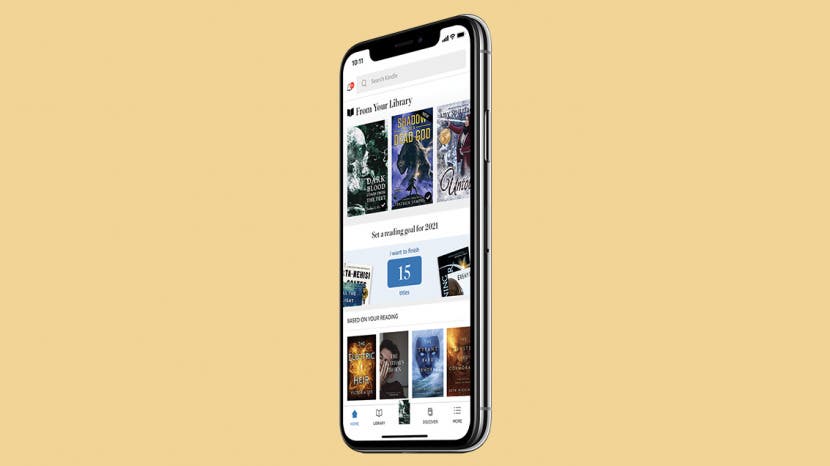 Are you looking for your next great beach read? Hoping to keep your kids or grandkids reading during the summer break? We've done our research into the best reading apps, so you can skip reading reviews and get straight to reading your favorite books. From free book apps to reading apps for kids to audiobook apps, we've got you covered.
Jump To:
Best Reading Apps for Adults
Amazon Kindle (Free with in-app purchases)
Undoubtedly the most popular reading app on this list, the Amazon Kindle app is free to download. If you have an Amazon Prime account, it also includes Prime Reading, with over 1,000 books and magazines available at no additional charge. Otherwise, you can find almost any book you set your heart on in the Kindle Store, but remember: you have to go through Amazon to do this. You can download Prime Reading books from the Kindle app, but you can't make any book purchases.
Apple Books (Free with in-app purchases)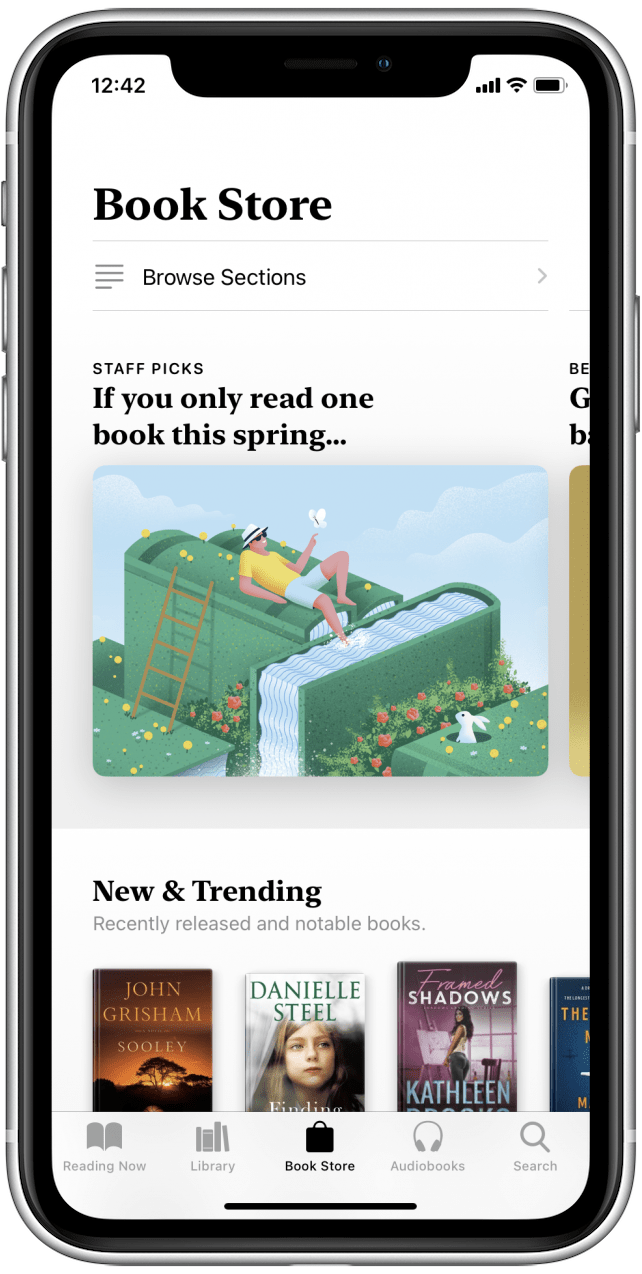 If you have an iPhone, congratulations: you have Apple Books. This app comes pre-loaded on iPhones and includes a selection of free books (and audiobooks!), which you can find in the Book Store under the appropriate heading "Free Books." Unlike Kindle, you can buy books directly from the Apple Books app, which makes for a streamlined reading experience. You can also set Reading Goals for yourself from the Reading Now tab. To find out how to get more out of your Apple Books app, sign up for our Tip of the Day newsletter.

Discover your iPhone's hidden features
Get a daily tip (with screenshots and clear instructions) so you can master your iPhone in just one minute a day.
Kobo Books (Free with in-app purchases)
You may notice the trend in this list is that the apps are free, but the books, apart from a selection of free titles, are going to cost you. This holds true for Kobo, as well. It includes a library of over 6 million titles, both e-books and audiobooks. Like the Kindle app, iOS users are not able to purchase titles directly in the app. You'll need to visit Kobo's online store for that.
Related: Free E-books: The 7 Best Apps That Bring a Library of Books to Your iPhone
Best Reading Apps for Kids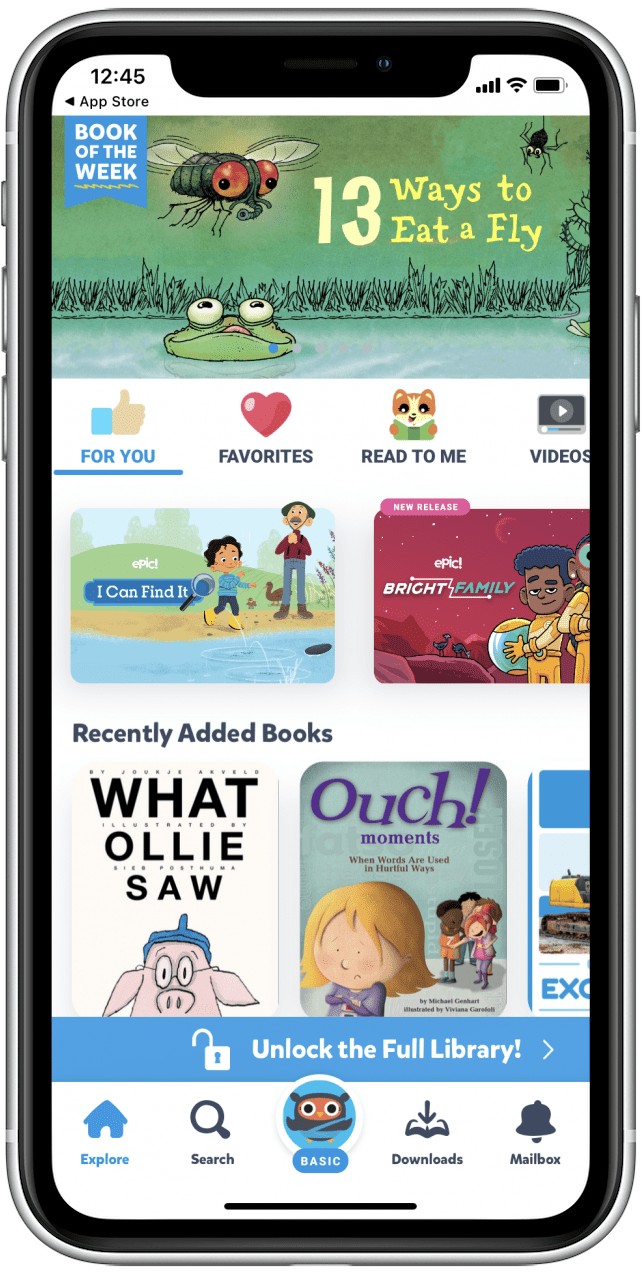 This app is used by both parents and teachers to teach and encourage kids 12 and under to read. It offers age- and level-appropriate reading suggestions. Parents can track their kids' reading progress and see what books they are enjoying most.
Homer Learn & Grow is targeted at readers ages two to eight. It starts with basic reading skills like learning sounds and letters before moving to sight words, then progresses to reading and spelling.
Made for children ages two to eight, this app includes a library of over 1,000 stories, with more being added each week. It includes a Read-to-Me feature, so children can read along with professionally narrated stories, as well as an interactive map that lets kids pick where their next story comes from.
Best Audiobook Apps
Some of the apps we discussed above include audiobook libraries, but here are a couple more that focus on the audio experience.
Audible (Starting at $7.95/month)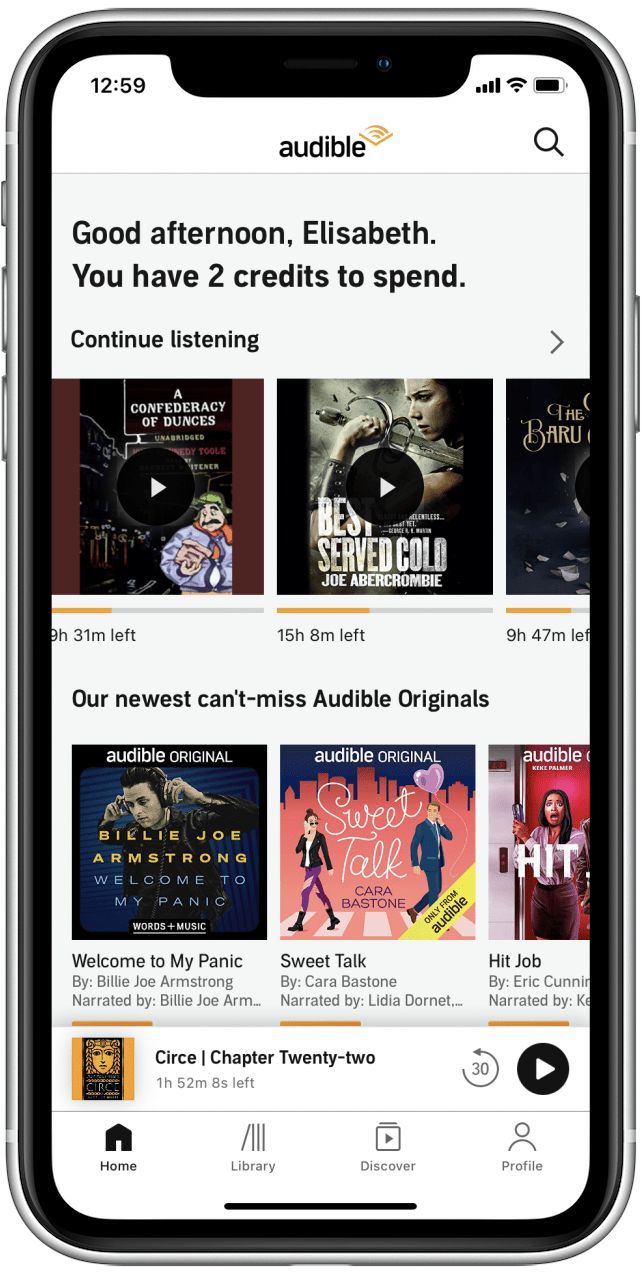 If Kindle dominates the e-book market, Audible is the undisputed king of audiobook apps. Though we might not associate Amazon primarily with books today, the predominance of these apps is a reminder of the retail giant's roots as an online bookseller. It features a catalog of over 470,000 audiobooks, which is enough to last most of us several lifetimes.
Unlike Kindle, audiobooks can be purchased directly in the Audible app, and any subscription includes unlimited access to select Audible Originals, audiobooks, and podcasts. Its basic membership plan, Audible Plus, will run you $7.95 per month and requires you to purchase any audiobooks not included in the select list mentioned above. Audible Premium Plus for $14.95 per month includes one credit monthly for any audiobook in Audible's library, even those new bestsellers that might otherwise cost you upwards of $20. You can also opt for a plan including two credits per month for $22.95, or opt to be billed annually.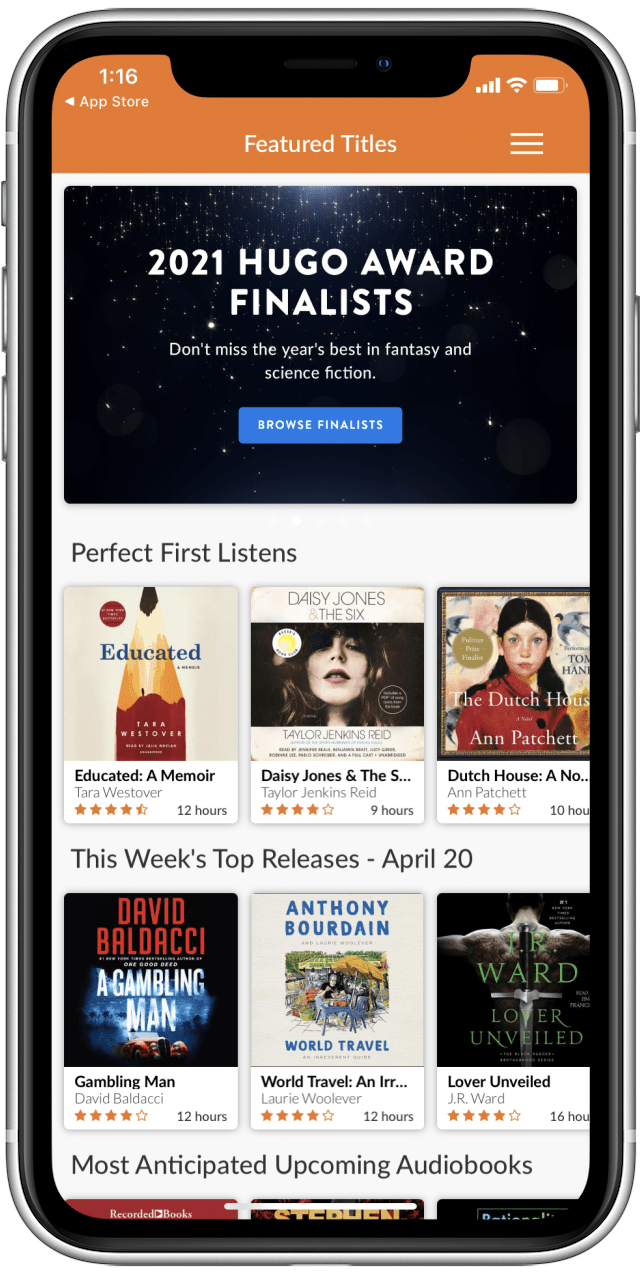 Audiobooks.com's library includes over 250,000 audiobooks, more than 100 million podcast episodes, and over 10,000 free audiobooks. With a $14.95/month subscription, you get one credit per month, which is good for any audiobook in Audiobooks.com's catalog, just like with Audible. Its free audiobooks are accessible to anyone who downloads the app, no subscription or account needed. If you want more than one audiobook per month, you can purchase a title from Audibooks.com's website, use the InstaCredit feature to acquire more credits in the app, or sign up for a two or three credit/month subscription model. This app might be a good option for anyone who is loath to give Amazon any more of their hard-earned dollars.