Studio Display is made with the new Mac Studio in mind but can pair with any Mac, including MacBook Pro!
By

Olena Kagui
Updated 06/30/2022
The all-new Studio Display was announced alongside Mac Studio at Apple's March 8 "Peek Performance" event. Apple's new display features a 27-inch 5K Retina screen, which boasts 600 nits of brightness, and includes a 12-megapixel (MP) Ultra Wide camera with Center Stage and a high-fidelity six-speaker sound system that supports spatial audio. Let's dive into the specs!
Related: Everything Apple Announced at the March 2022 'Peek Performance' Event
Studio Display Prices, Stand Prices & Availability
Display Pricing
Standard glass starts at $1,599.00
Nano-texture glass starts at $1,899.00
Stand Pricing
Tilt-adjustable stand starts at $1,599.00
Tilt- and height-adjustable stand starts at $1,999.00
VESA mount adapter starts at $1,599.00
Availability
Pre-order now
Available in stores starting March 18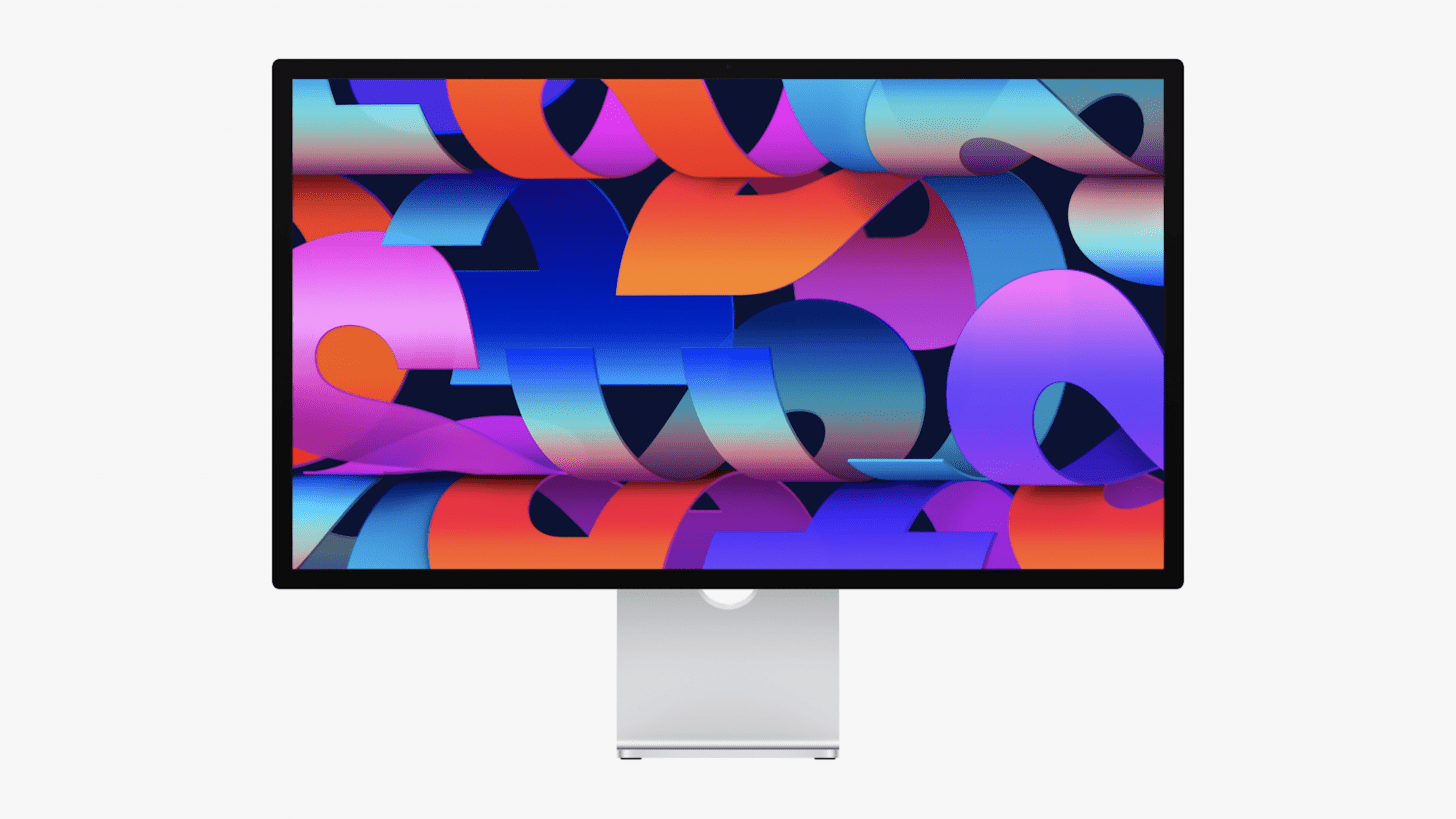 image courtesy of Apple
Made for Mac Studio, Compatible with Any Mac
Even though Studio Display was made with Mac Studio in mind, it pairs perfectly with any Mac, including MacBook Pro, MacBook Air, and Mac mini. For those who have considered the Pro Display XDR but struggled to justify the price, Studio Display starts at $1,599. While this is still a hefty fee for the everyday user, it is a worthy investment for those who work with Macs.
Those who already have a Pro Display XDR would not consider this an upgrade. The Studio Display is several inches smaller, the display is 5K rather than 6K, and it is less bright. However, it is important to note that the Pro Display XDR starts at a whopping $4,999 ($5,999 for nano-texture glass) with additional fees for stands and mounts.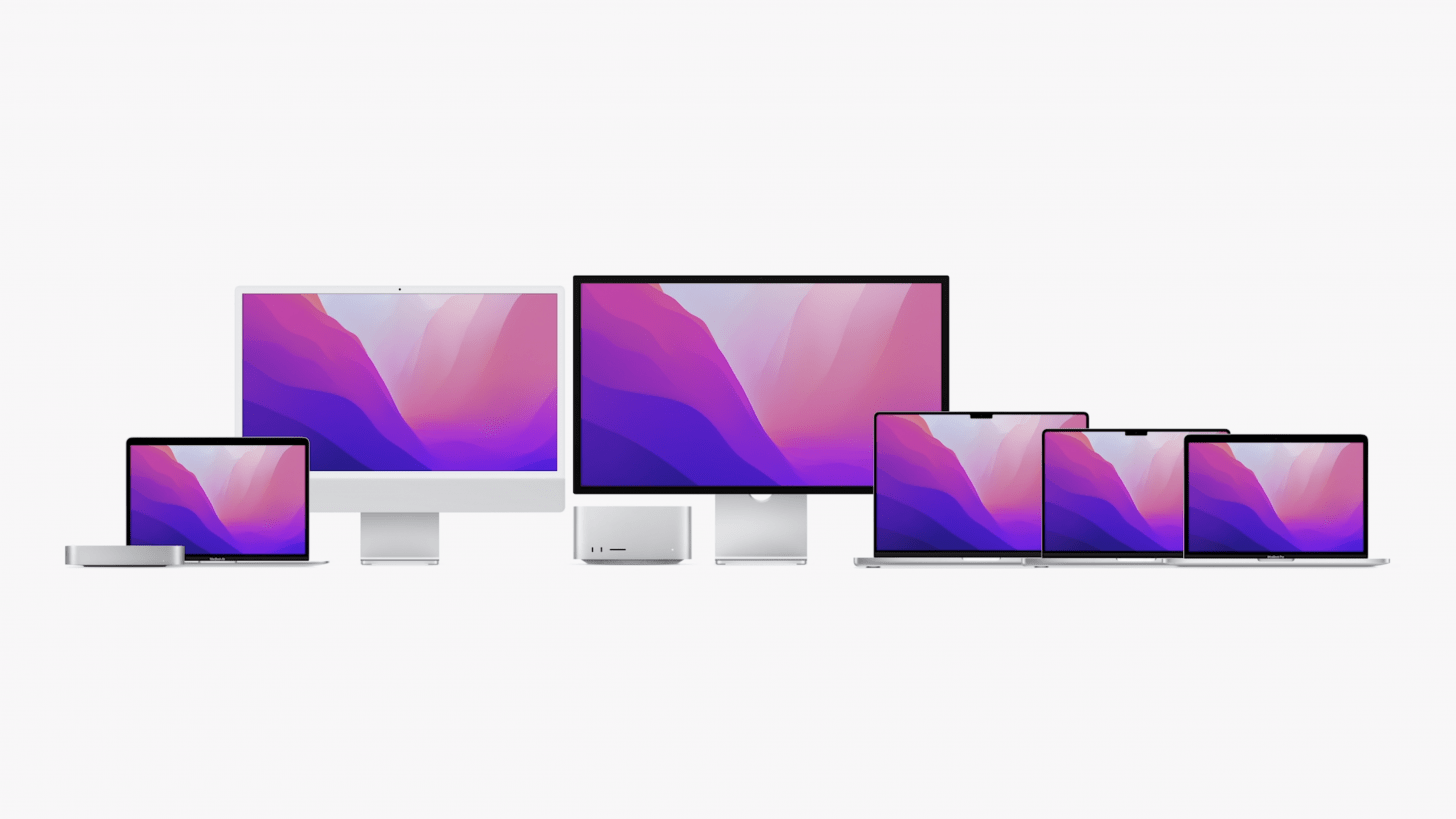 image courtesy of Apple
Studio Display Specs: Screen, Audio & Camera
To reiterate, the Studio Display has a 5K Retina display and a 27-inch active area. It boasts 600 nits of brightness, over 14.7 million pixels (218 pixels per inch), P3 wide color, and support for over one billion colors. These specs mean that images can be seen in detail with True Tone technology providing a natural viewing experience. 
Another exciting feature is the anti-reflective coating that helps users keep working comfortably in bright spaces, even under sunlight. Very bright areas may need the nano-texture glass option, which was first introduced on Pro Display XDR. The more affordable option is standard glass, which is also effective at reducing glare.
Like the new iPad Air that was also announced at Peek Performance, the Studio Display features Center Stage thanks to a 12 MP Ultra Wide camera. This makes the Studio Display excellent for video conferences as well as virtual social events.
When it comes to audio, the Studio Display has a high-fidelity six-speaker sound system, supposedly the best ever created for Mac. This includes four force-canceling woofers and two high-performance tweeters, which promises a clear and crisp range of sounds with minimal distortion. The speakers support spatial audio for music and video, plus Studio Display has three microphones, optimal for calls and voice recordings.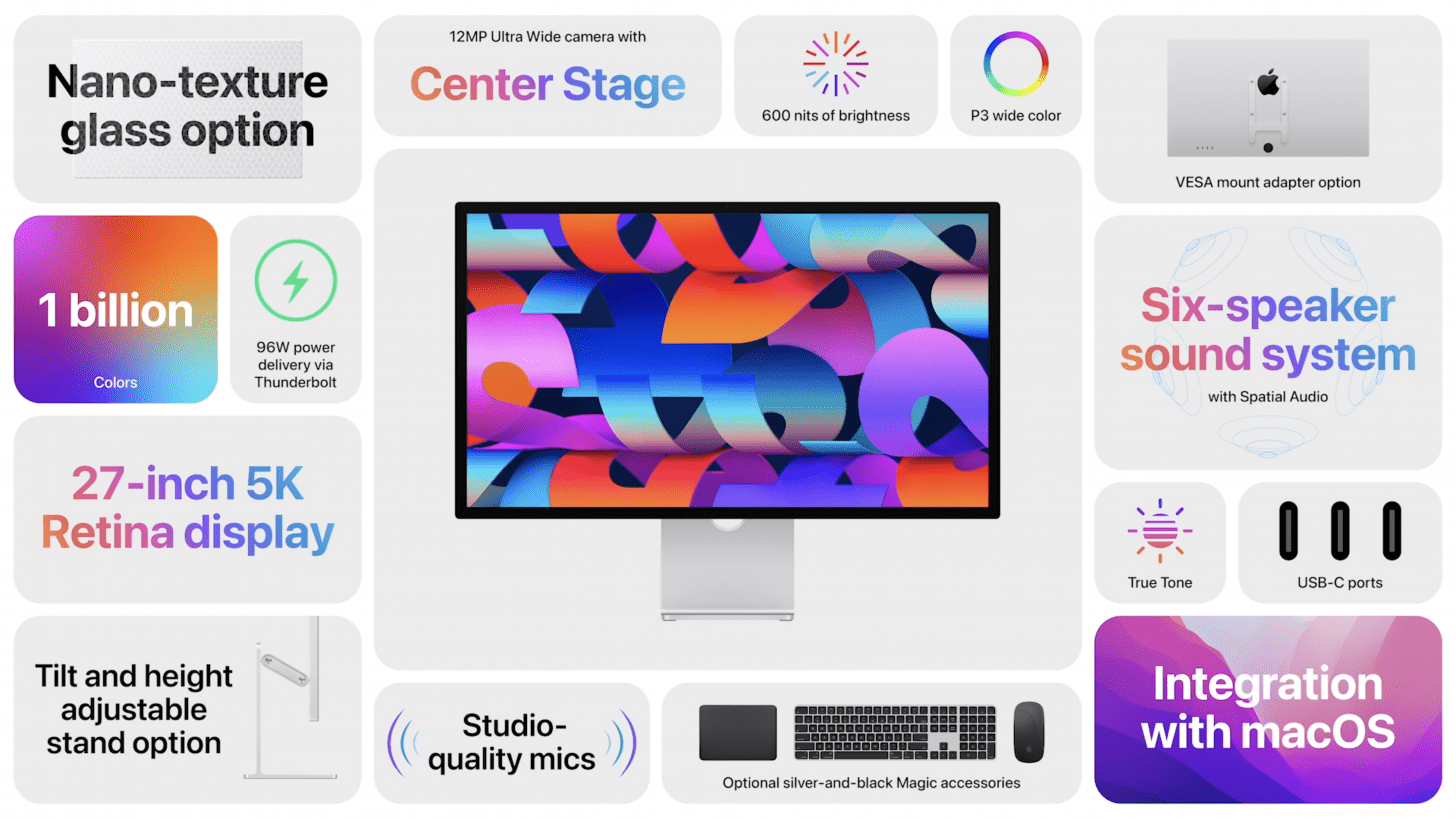 image courtesy of Apple
Studio Display Design, Connectivity & Accessories
The new display has narrow borders and a sleek aluminum enclosure in an all-screen design. Although it is thicker than the colorful 24-inch iMacs released last spring, Studio Display is still slim and minimalist. The display comes with an option of stands and a mount. 
At the base price of $1,599, you can either get a 30-degree tilt-adjustable stand or a VESA mount adapter. The Studio Display can be mounted horizontally or vertically. For $1,999, you can get the tilt- and height-adjustable stand, which offers flexibility for standing desks.
The Studio Display has three USB-C ports and one Thunderbolt port. The USB-C ports can deliver speeds up to 10 gigabits per second (Gb/s), ideal for connecting storage, wired keyboards, and other accessories. The Thunderbolt port can be used to connect your Studio Display to a Mac with a 96 W cable. The cable can also be used to fast-charge a 14-inch MacBook Pro.
Speaking of accessories, Apple released new Magic Keyboards with Touch ID, Magic Trackpads, and Magic Mouses that can be purchased separately. These are silver-and-black in color, complementing the Studio Display. If you already have Apple or compatible third-party accessories, you can always use those with the new Studio Display.
Last but not least, I think it's important to mention that the Studio Display is made with 100 percent recycled rare earth minerals in all magnets and recycled tins. Are you excited about the Studio Display? Read about the
Mac Studio
next!
image courtesy of Apple