By

Leanne Hays
Updated 05/31/2018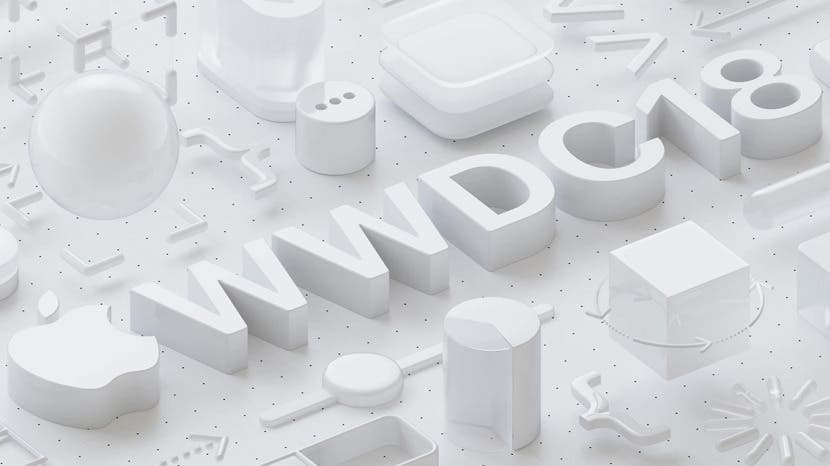 The 29th Annual Worldwide Developers Conference is taking place June 4–8 in San Jose, and Apple enthusiasts the world over are excited to hear whether rumors about software, tech, and services will be met, or even exceeded. The annual Apple conference features over 100 seminars and hands-on labs presented by Apple engineers, as well as special events including the WWDC Bash, an epic party and concert on the final night. Only Apple developers were allowed to enter the lottery for a chance to pay $1,599 for a WWDC ticket, and a select group of 350 students and STEM teachers earn a full scholarship to the event each year. For those of us who can't make it to one of the biggest Apple events of the year, the keynote address is the highlight of WWDC. This is because the Keynote speech is when we'll all finally learn about upcoming versions of iOS, macOS, and other Apple software, as well as rumored new devices like the AirPods 2, StudioPods, and 2018 iPad Pro. Let's round up all the 2018 WWDC rumors and make some educated guesses about what the Keynote will bring this year! 
Related: Apple WWDC 2018: When Is It & How to Watch It
Apple Software Rumors: 
iOS 12, macOS14, WatchOS 5, tvOS 12 & More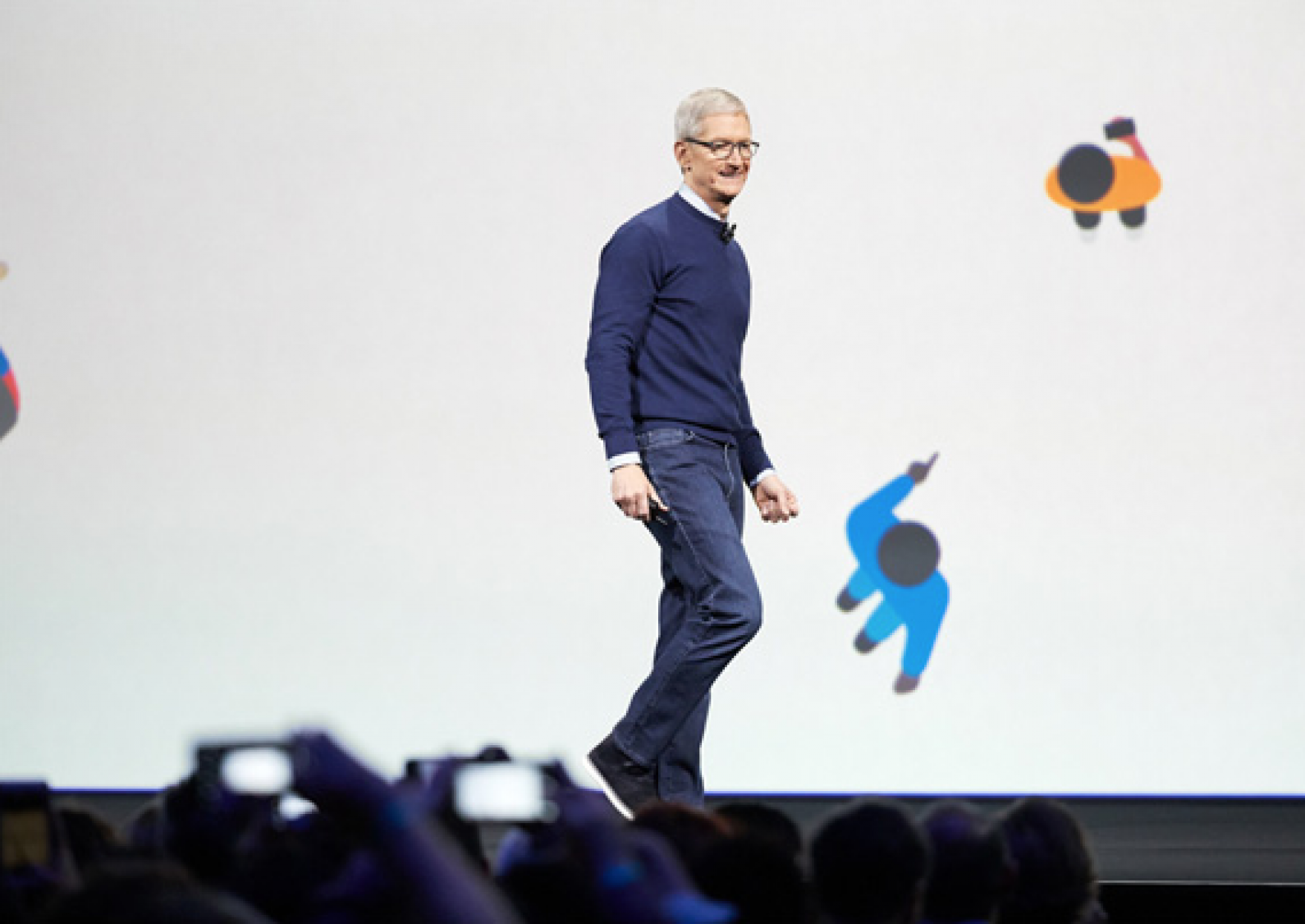 iOS 12
Everyone is expecting iOS 12 to be announced at the Keynote on June 4. If this rollout follows the schedule for the more recent operating systems, the first beta for developers will come soon on the heels of the announcement, followed by a public beta version, and a full release shortly after the expected September 2018 Apple event. 
So what are we expecting from iOS 12? The main point of the update will most likely be stability: fewer glitches, less resetting, more functioning as a good iPhone should. But what actual new features can we hope to see?
Upgraded Augmented Reality
According to a report by Bloomberg, iOS 12 will include improved augmented reality features. That's not a very specific prediction, but I'm hoping that any AR updates will include the ability for multiple people to interact in AR games, planning software, and more. The potential for remote location teamwork and recreation is huge here!  
More Parental Controls
Two shareholders recently penned an open letter to Apple executives urging them to engage in more research about the impact of smartphones on children, and to offer better parental controls to supervise and manage children's Apple devices. Apple has already rolled out some parental controls, such as Ask to Buy in Family Sharing and Parental Controls in the iPhone's Settings app for things like apps, Game Center, content, and privacy. In response, Apple promised to roll out, "even more robust" parental controls. Bloomberg reports that one possible upgrade to Parental Controls includes a Digital Health tool that offers the ability for parents to track how much screen time their kids have imbibed during the day.
More Versatile Do Not Disturb Settings
Do Not Disturb is terrific for those times when you want nothing more to be offline and inaccessible to all the notifications your iPhone usually delivers. However, there's currently only one setting for Quiet Hours. Will iOS 12 allow for more versatile Do Not Disturb settings, such as one setting for weekdays and another for weekends? This is a long overdue upgrade and should be an easy addition, so here's hoping!
Portrait Orientation Face ID
Face ID only works when the iPhone X is held in portrait orientation, so will iOS 12 bring more functionality to the biometric security feature? We'd like to see Face ID operate in landscape orientation as well as portrait orientation, iOS 12.
New Animoji
Four new Animoji were just released with iOS 11.3, but I, for one, can't get enough of the critters and would like to see at least four more. Specifically, I'd like to put in a special request for a snail Animoji. We can expect to see Animoji on the 2018 iPad Pro, as well, since it's rumored to have a TruDepth camera like the iPhone X. There's no reason that Animoji can't make an appearance in FaceTime, too!
FaceTime Updates?
It would be lovely to have more features added to FaceTime with iOS 12. Animoji for FaceTime, as mentioned above, but also filters and effects. Also, how about a group FaceTime option? It seems like this would be a popular feature, so can we finally have it with iOS 12?
New Wallpaper
A new version of iOS usually means a new batch of wallpaper selections for our iPhones. With the OLED screen on the iPhone X, and possibly other upcoming 2018 iPhones, we need some fancy new wallpaper to show off everything these displays can do. More moving wallpapers, please, Apple!    
macOS 14
Cross-Platform Apps
We all have our favorite iPhones and iPad apps, so why can't we have those apps on Macs as well? According to Bloomberg, iOS 12 will finally remedy this disparity and allow cross-platform apps, hooray! This means that developers can design apps for mouse and trackpad as well as touchscreens, and create universal updates. Does this mean that we'll one day see a combined macOS and iOS App Store? That remains to be seen.  
watchOS 5
Apple has released a new smartwatch every year since 2015, and we're anticipating the debut of the Apple Watch 4 later this year. A new operating system, watchOS 5, is likely to come out as well, and rumors are flying about possible new software features.
Health Tracking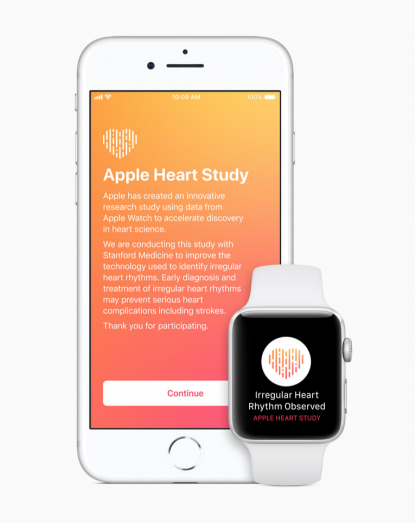 Apple's ResearchKit and CareKit platforms offer support to more than 500 researchers engaged in ground-breaking medical studies, and many of those studies utilize the Apple Watch for data collection. The Apple Watch can currently track heart rate, and even observe and report AFib (atrial fibrillation), but even more health tracking is on the way! DeepHeart, an Apple Watch App that collects and translates various health data including heart rate and step count, can currently detect diabetes 85 percent of the time, as well as high blood pressure, sleep apnea, and high cholesterol with similar degrees of accuracy. High on the wish list for Apple Watch app developers and medical researchers would be even more health monitoring capabilities, including non-invasive blood glucose level collection, continuous ECG monitoring capabilities, a respiration rate monitor, and a blood-oxygen-level monitor. Will any of these capabilities be rolled out with the Apple Watch 4, possibly in conjunction with watchOS 5? We'll have to wait and see. 
Sleep Tracking
Apple Watch users have long asked for a sleep-tracking feature, and this year may be the year where Apple obliges. Apple purchased Beddit, a health-hardware manufacturer, last May, and still sells the Beddit Sleep app in the App Store, as well as the Beddit 3 Sleep Monitor on its website. Apple Watch owners currently find it inconvenient to leave their smartwatches on all night to monitor sleep time, movement, snoring, and other data because the devices need to charge almost every day. Either Apple needs to extend battery life or pair the watch with an additional device such as the Beddit Sleep Monitor, so the watch can collect sleep data even as it's charging. This seems like a very possible workaround to me!
New Watch Faces

Up until now, Apple has restricted Apple Watch owners to just a few watch-face designers: Nike, Pixar, and Disney. Now it's rumored that more selection is at hand, with code from watch OS 4.3.1 revealing third-party watch face bundle generation as a possibility for future watch operating systems—perhaps for watch OS 5? If so, this means that watch OS 5 will need to precede or coincide with the Apple Watch 4 release. 
Native Podcast App for Apple Watch
Yes, the Apple Watch already plays music, and that's great, but can we finally have a native podcast app as well? There are several third-party podcast apps for Apple Watch, but using them involves downloading episodes to play back later. Ideally, a native Apple Watch podcast app should offer all or most of the features that come with the iPhone's version: streaming on Wi-Fi and cellular, subscriptions that send alerts when new episodes are available, and progress syncing between Apple devices. tvOS 12
TvOS 12 should follow the same release schedule as iOS 12 as it has in years past, but will tvOS 12 be released at WWDC this year? If so, we're betting that Apple will improve audio quality by finally offering Dolby Atmos support. The Apple TV 4k has the hardware capability to support the standard, so we've just been waiting for the software to catch up. Another long-awaited piece of Apple TV news would be original streaming content similar to what Netflix, Amazon, and Hulu already offer. According to the New York Times, Apple has already made deals for at least 12 tv series. They may be announced at WWDC this year, or we may have to wait for another Apple Event to hear details.
Revamped iBooks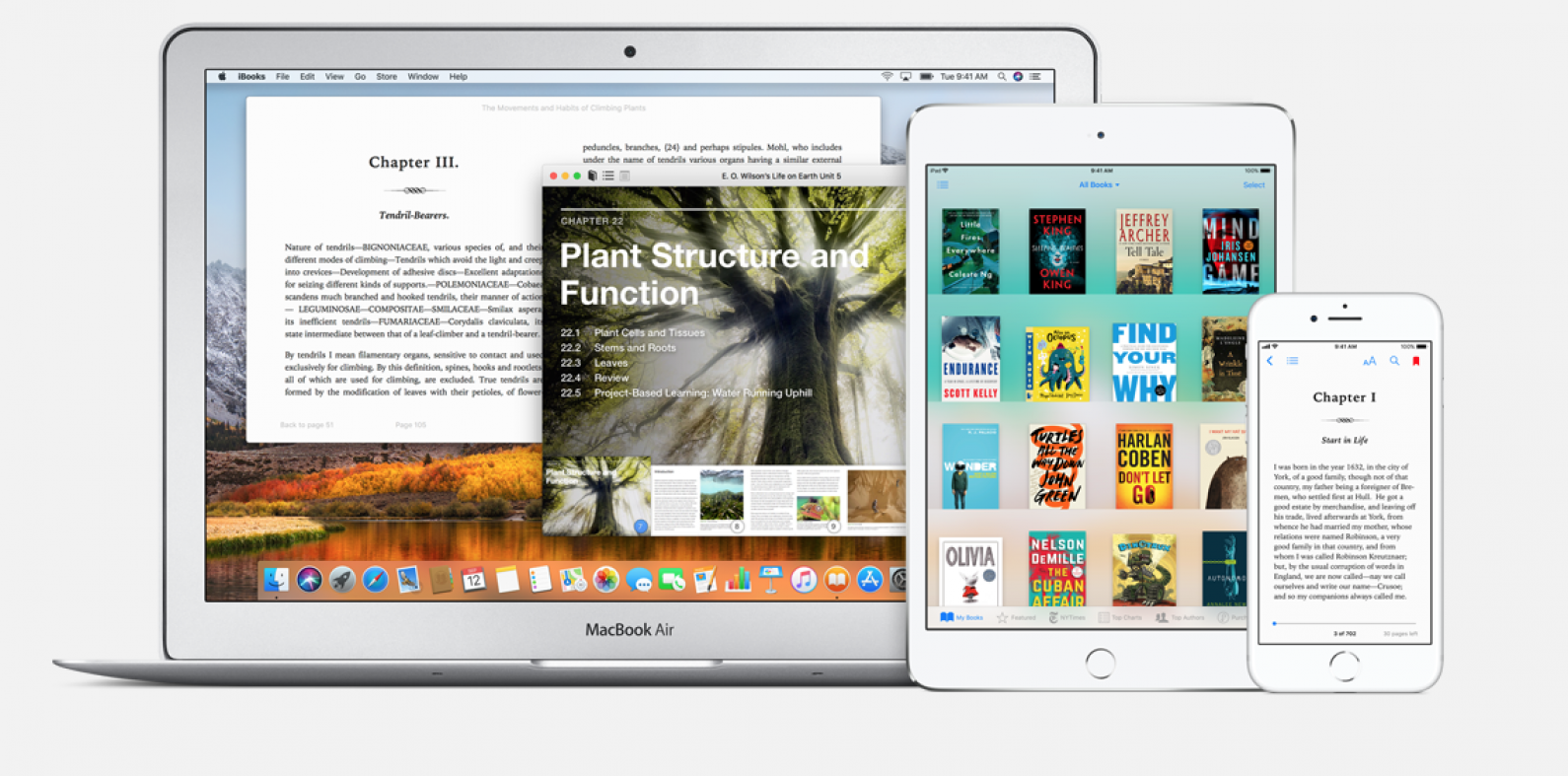 iBooks could use some attention from Apple, and this is the year it might finally happen. According to Bloomberg, Apple is refreshing the iBooks app and storefront and has poached an Amazon executive in the effort to compete with the online giant that currently owns 83.3 percent of the US e-book market. It seems most likely that the new iBooks store and app will be in the same style as the new app store; clean design, simple to navigate, and with helpful features like a new book of the day, a tip of the day, author profiles, and more. I'm interested to see what Apple comes up with, although I don't know if it will be enough to woo me away from Audible.  
Apple Hardware Rumors: iPad Pro, AirPods, StudioPods
2018 iPad Pro Rumors
There's already been one iPad released in 2018, but rumor has it that Apple plans to debut a 2018 iPad Pro on June 5. Some likely features for the new tablet include a TruDepth Camera, which will enable Face ID and Animojis, and an edge-to-edge display similar to the iPhone X. There's been talk of wireless charging capability as well, although I'm not so sure we'll see it this year. Those of us waiting for an OLED display will probably have to wait for 2019, as well, since supply issues make it likely we'll see another year of LED screens. Our best guess is that the new iPad Pro will start at $699, but we'll have to wait for the Keynote to find out for sure! For a more comprehensive roundup of 2018 iPad Pro rumors, check out this article.   
AirPods 2 Rumors
A wireless charging case for AirPods was revealed in September 2017, and we're looking forward to it enormously! We think that Apple may announce some nice, new AirPods to go along with that case, as well. If the 2018 WWDC Keynote includes an AirPods 2 announcement, we're hoping the new wearables will include touchless Siri functionality, an improved wireless chip, and more water resistance. The wireless AirPods charging case will cost in the $89 range, while the rumored AirPods 2 will probably ring in around $189. For more on AirPods 2 possibilities, visit this link.
StudioPods Coming Our Way?
Apple oracle Ming-Chi Kuo predicts that this is the year Apple will debut noise-canceling, over-the-ear headphones. If the headphones, rumored to be called StudioPods are announced at WWDC, they may be released during Apple's usual September event and should be priced around $350. 
Highlights From Past WWDC Announcements