By

Conner Carey
Updated 06/07/2017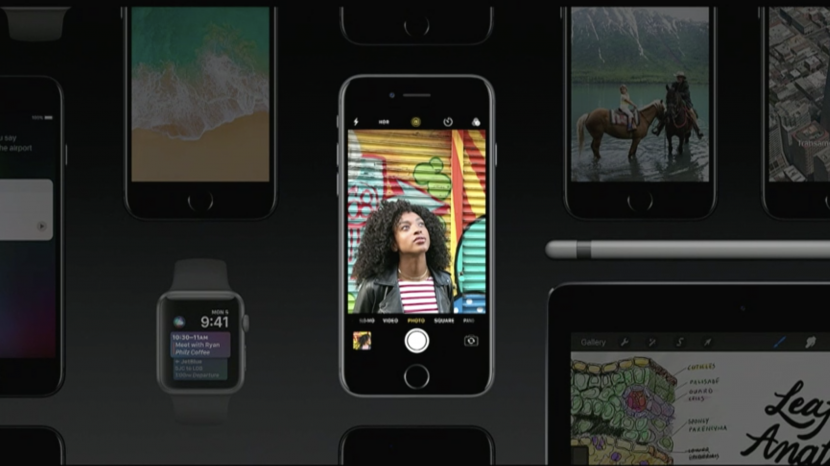 This was a huge WWDC keynote event. Apple spent a solid two-and-a-half hours debuting all of the new operating systems and quite a few products too. It was a truly stunning event that included a look at the upcoming iOS 11, WatchOS 4, tvOS 11, and MacOS High Sierra. Apple also debuted its whole new line iMacs, Macbooks, and iPad Pros. And last but certainly not least, Apple revealed its Amazon Echo & Google Home competitor: HomePod, which is designed to work not only as a virtual assistant but also as an incredible home sound system. Apple definitely made up for not having a spring event. I think it's safe to say that the company realizes there are huge expectations upon it this year, and Apple is showing the world that it's prepared to deliver in a big way.
Related: iOS 11 Updates: All the Exciting New Features from WWDC
iOS 11
iPhone Life intern Tamlin Day created a full iOS 11 feature roundup if you want to see all the details of the upcoming iOS 11. The developer beta is available now and the public beta program will open at the end of the month. Of course, the shipping version of iOS 11 won't be available until this fall, sometime after the iPhone 8 announcement. Here's a quick list of the new iOS 11 features coming soon:
Messages App
New and improved app drawer.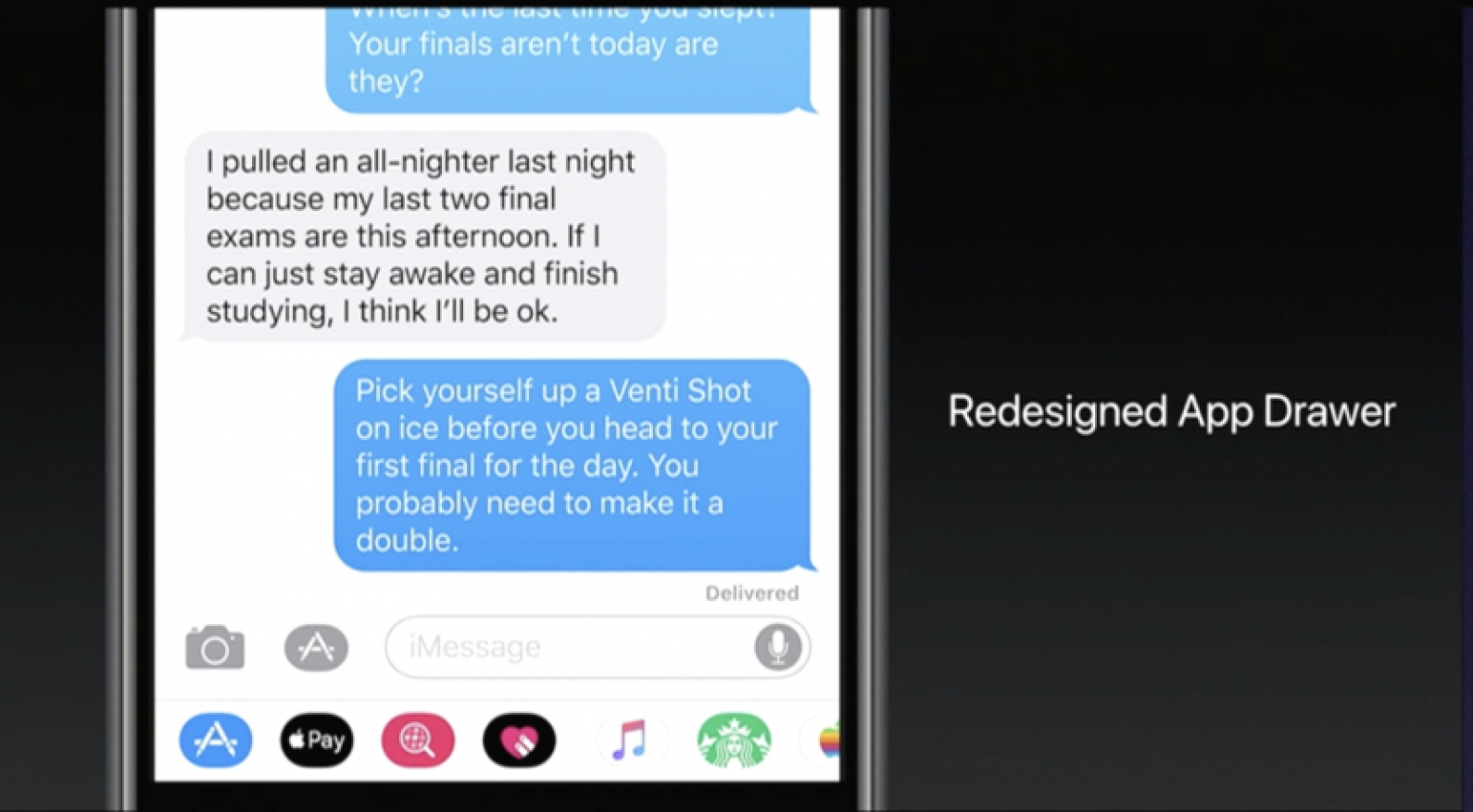 Messages automatically and instantly sync across devices.

Peer-to-peer Apple Pay with Messages app integration.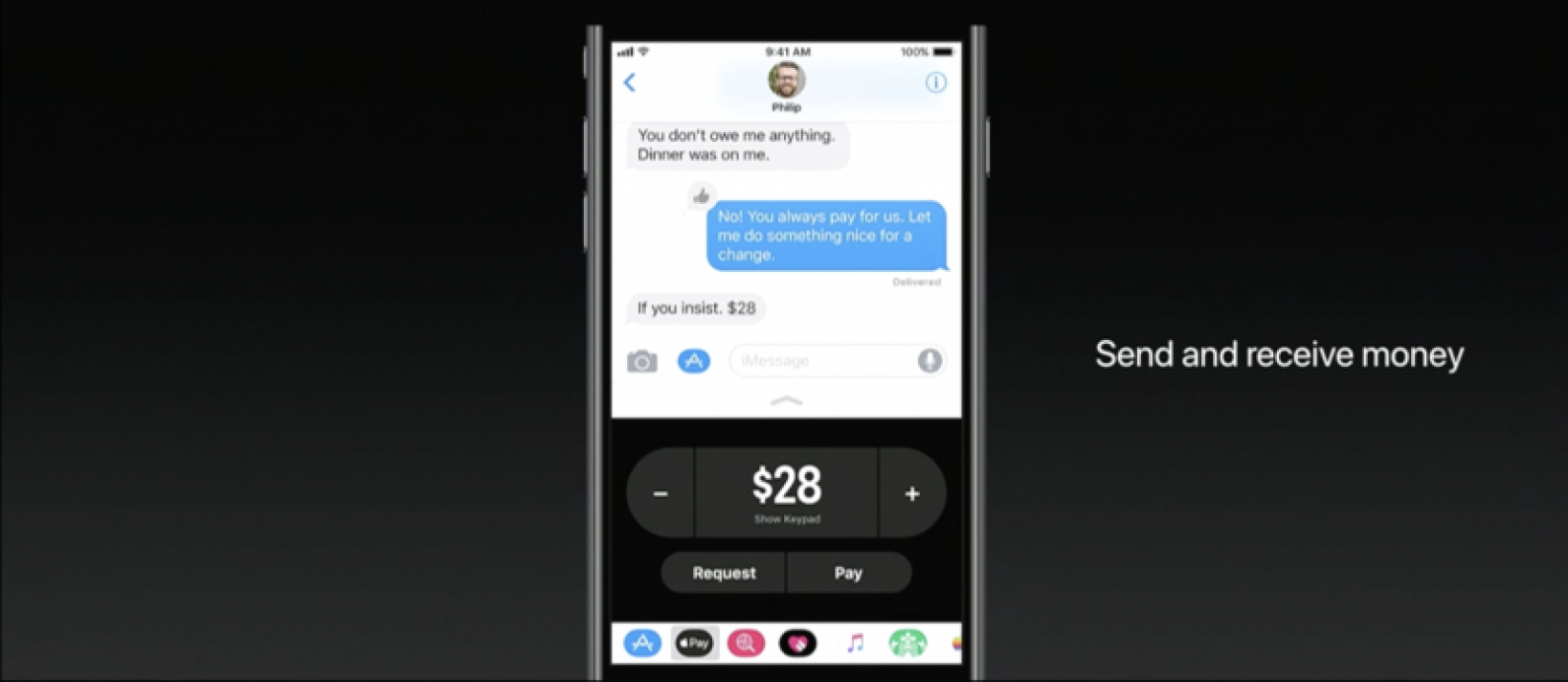 Maps App
Maps will add in-building maps for Malls, Airports, etc.

Speed limit added to upper left corner.

Lane guidance for highways
New Do Not Disturb While Driving feature allows you to be safe with or without CarPlay on your device. Will send auto messages to let people know you're driving and gives them the option to say it's "urgent," which would bypass the do not disturb feature.  
Siri
Improved voice, more natural sounding.

Translations: "Hey Siri, how do you say 'hello' in French?" "Bonjour."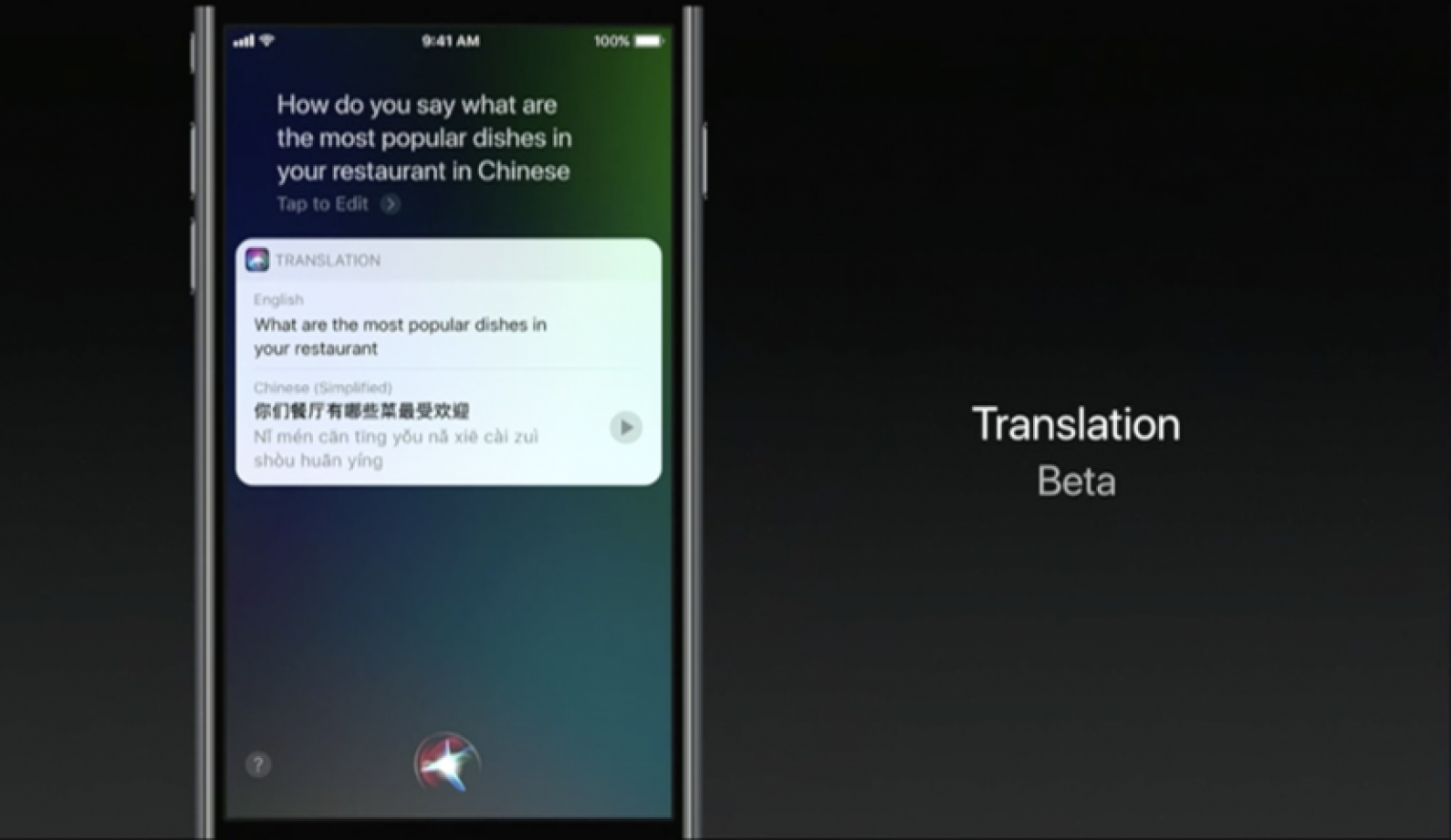 Contextual Siri that learns what you want, how you use your device, topics you may want to learn more about, calendar events you may want to add, and more.
HomeKit
Multi-room audio with Airplay 2.

Apple TV and third-party apps will be able to take advantage of multi-room audio feature.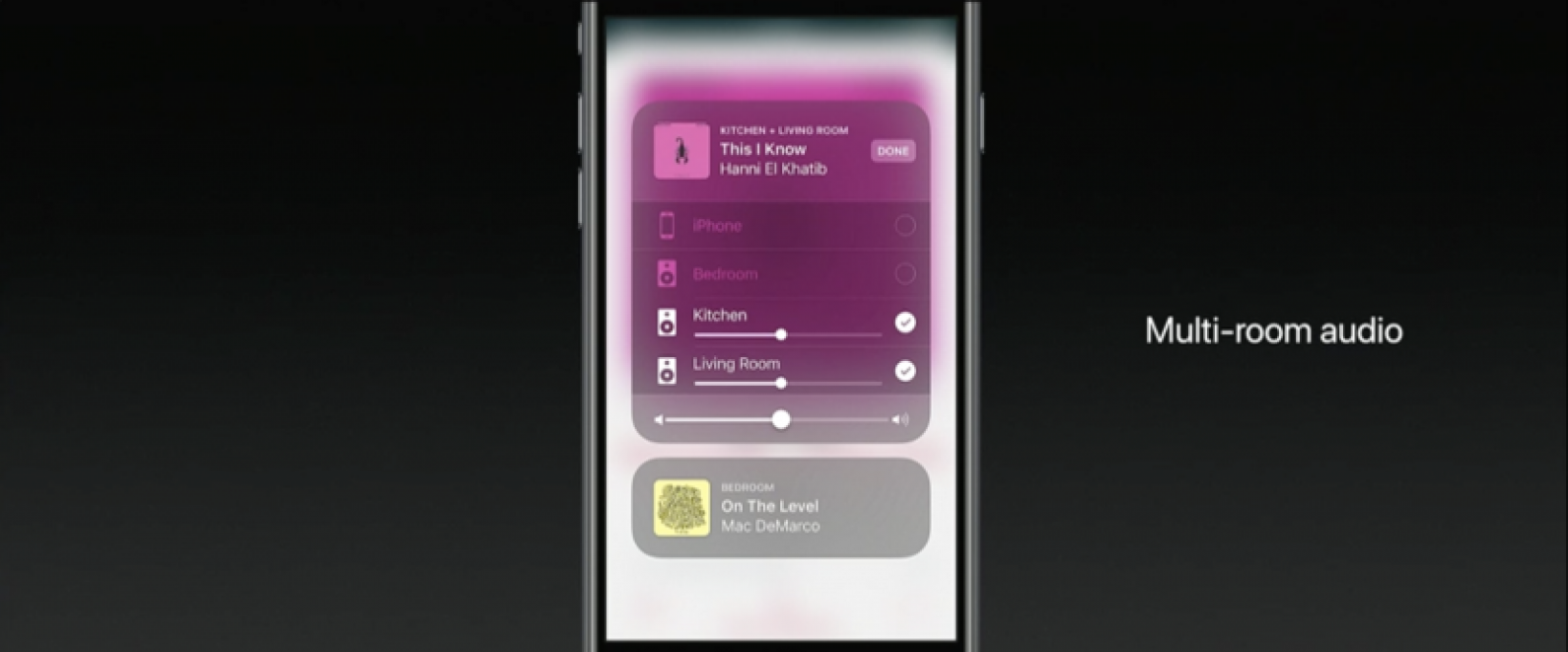 Music App
Finally, social features: see what friends are listening to, shared Up Next, etc.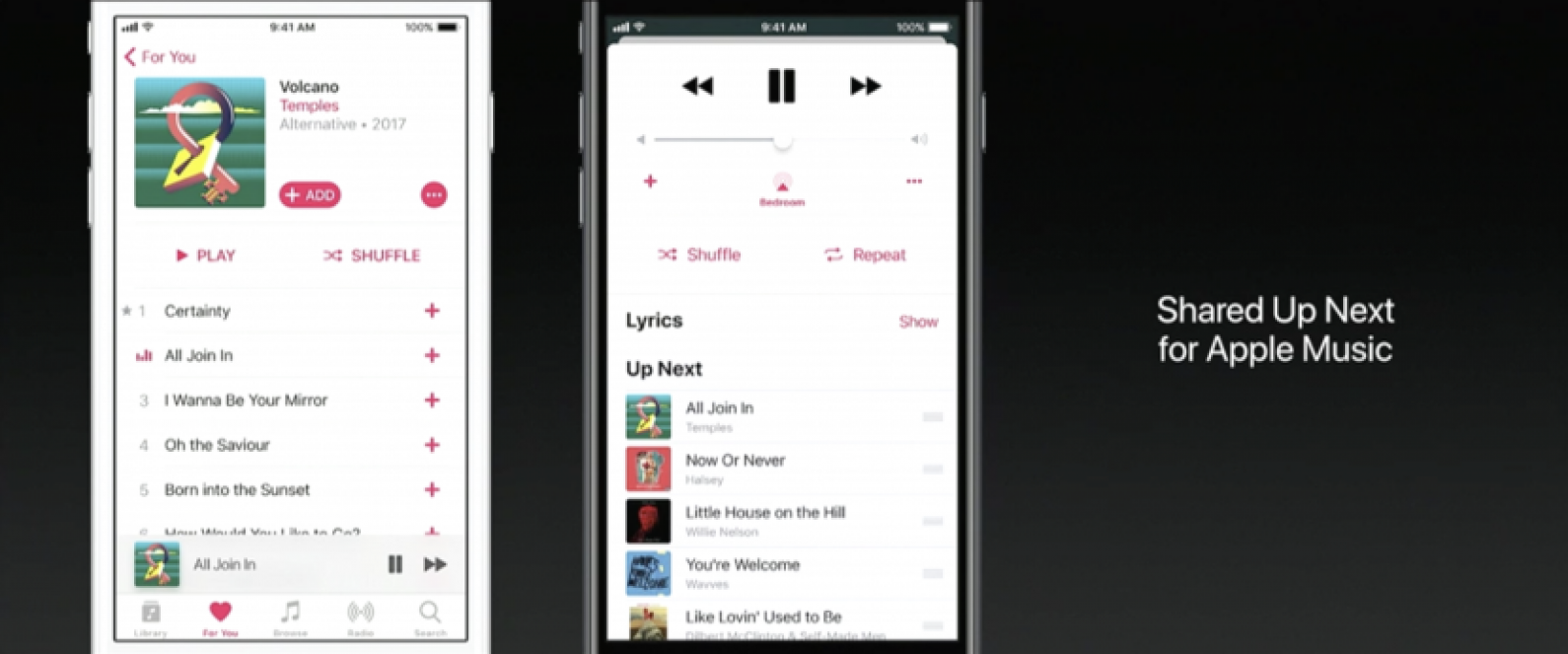 Third-party apps able to access Apple Music for adding songs to your collection or syncing workout playlists.
App Store
Redesigned App Store with new Today tab for seeing the latest apps, a new Games tab for seeing only games, and Apps tab for the rest.

App pages will have how-tos and tips for playing. Also redesigned product page with more videos, reviews, and information.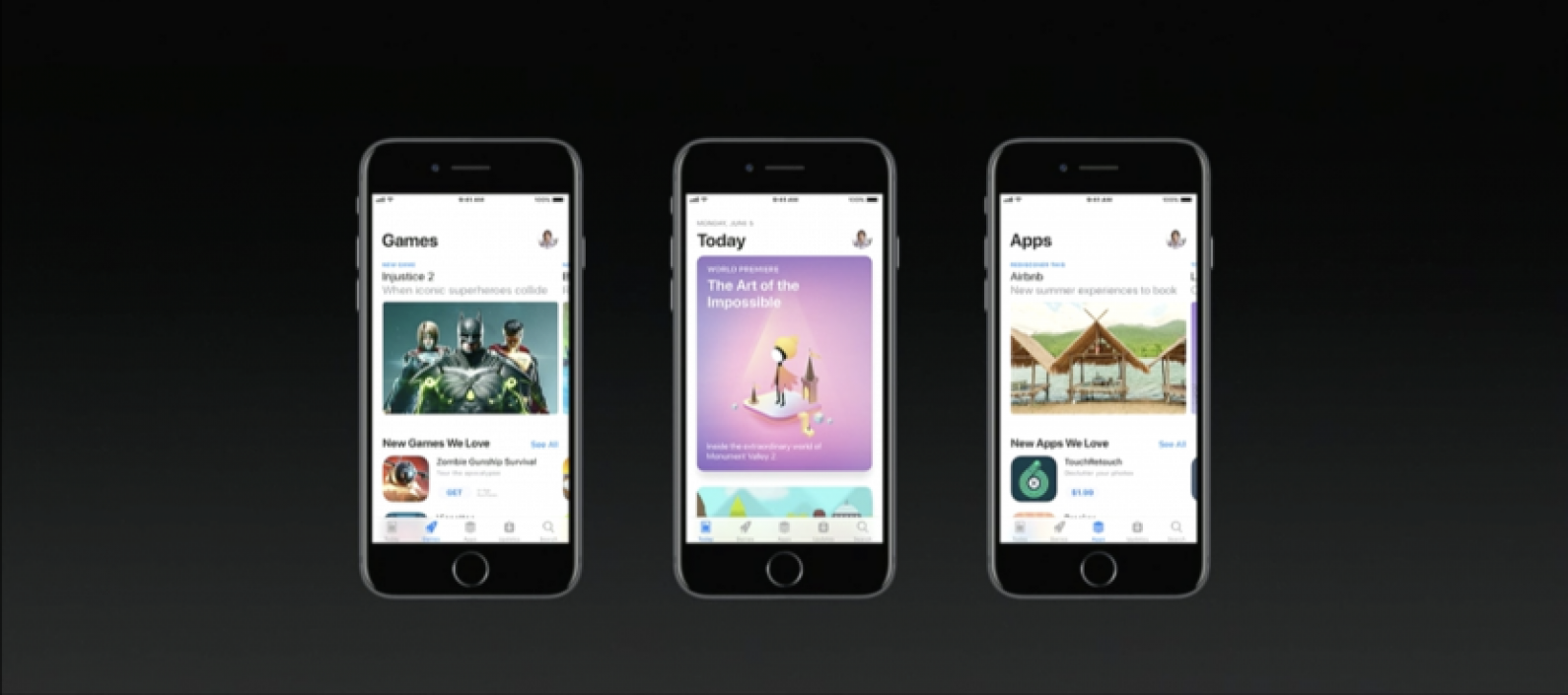 Photos & Camera App
Improvements to Memories, People album, and Portrait mode.

New photo effects such as long exposure filter.

Live Photos upgrade: select main photo from all shots, turn into a loop, etc.
Control Center
Uses 3D Touch to access more features.
Also, Lock screen and Notification screen are one. You can swipe down to get back to notifications from Lock screen and swipe up to see all notifications.
ML & AR
Machine Learning.

ARkit (Augmented Reality) for developers. Largest AR platform in the word. 
WatchOS 4
This update is really exciting to me. It's a game-changer for Apple Watch users, especially if working out with your Apple Watch is important to you. Here's a list of some of the updates Apple featured: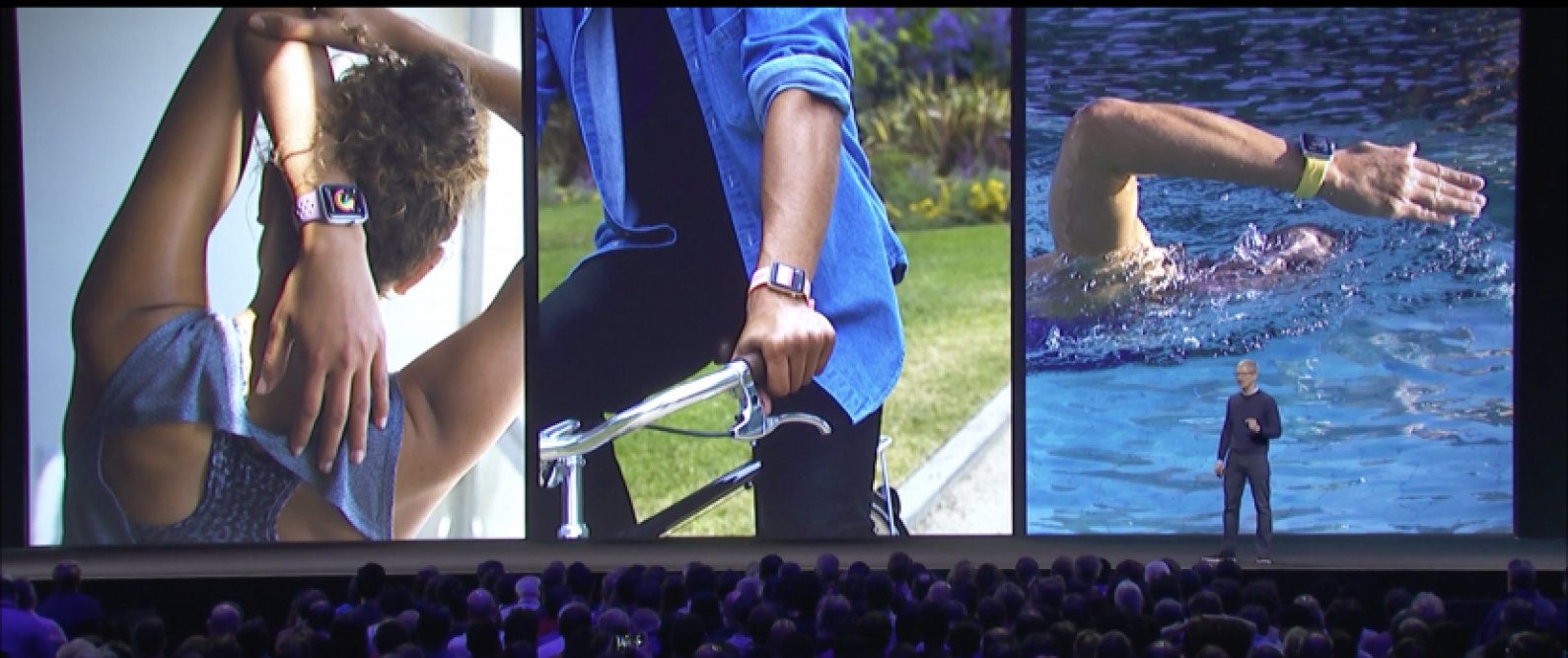 New Watch Faces
Siri watch face with relevant info based on time and location. Up next, wallet info, sunset, etc.

Kaleidoscope face. You can create them with your photos too.

Toy Story faces: Woody, Jesse, and Buzz faces: raise and see an animation

Activity
Personalized notifications: achievement progress encouragements, monthly challenges, sparkly fireworks for accomplishments.

Workout
New UI with quick start right upfront.

New pool swim workout: rest at end of lane auto resets.

Finally! High Intensity Interval Training tracking!!!!
Multiple workouts in the same session: Tap plus symbol to log another.

Two-way data exchange with workout equipment in gym using NFC, starting this fall. That means your equipment and watch can be on the same page.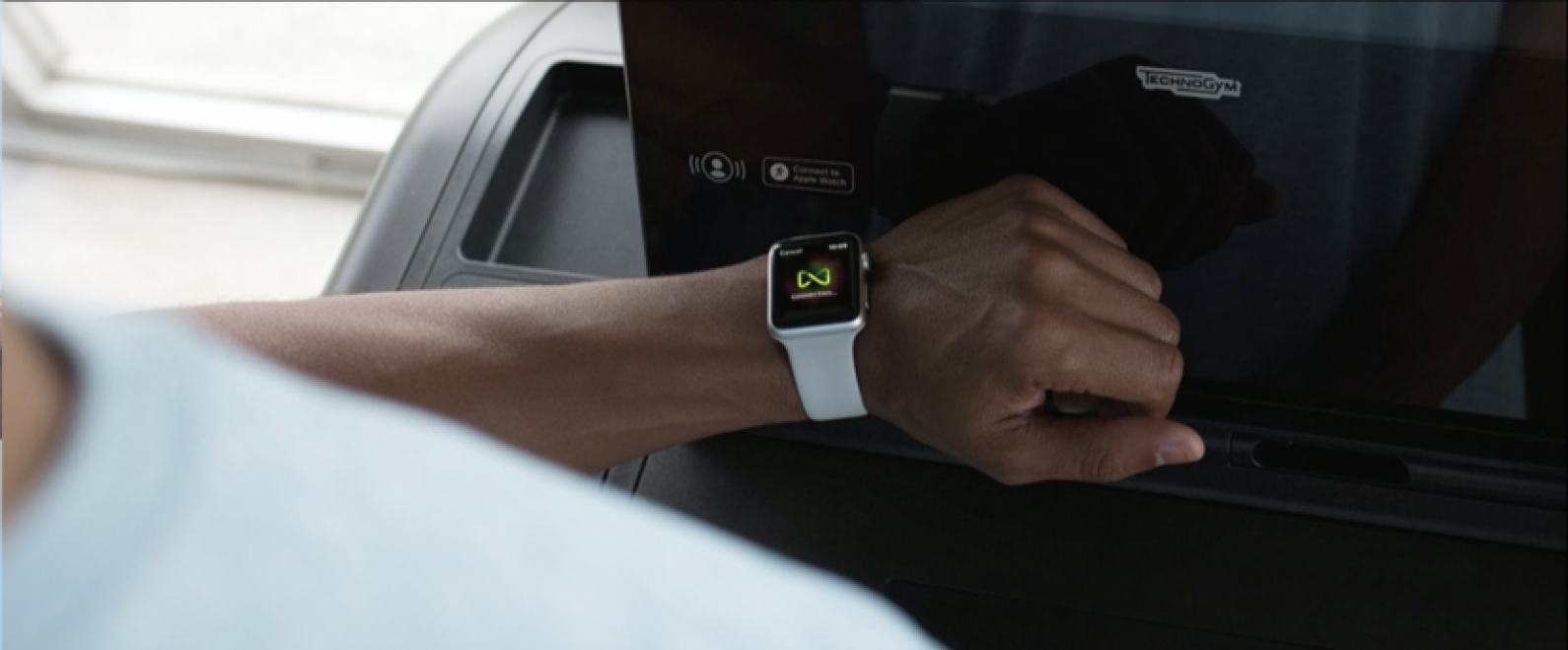 Scroll left to access music within Workout app on Apple Watch!
Music
Multiple playlists supported!

Auto music based on what it thinks you'll like.
News
Now available on Apple Watch.

Save for late to read on iPhone.
*WatchOS 4 will be available for public release this fall (2017).
tvOS 11
Apple saved the vast majority of its tvOS 11 features for its fall release. The one huge thing Apple wanted to let us know? Amazon Prime Video is finally coming to Apple TV! You'll be able to watch your Prime Video subscription via the TV app or on your Apple TV. Yay!

MacOS High Sierra
Sounds like the team at Apple took a '420' trip into the Sierra mountains and came back with this incredibly creative (sarcasm) name. MacOS High Sierra is the latest operating system for Mac. Developers can start using the beta now, and the beta program will open to the public at the end of the month. Of course, we'll all have to wait until fall for the official shipping release. Here are some key features Apple debuted at WWDC: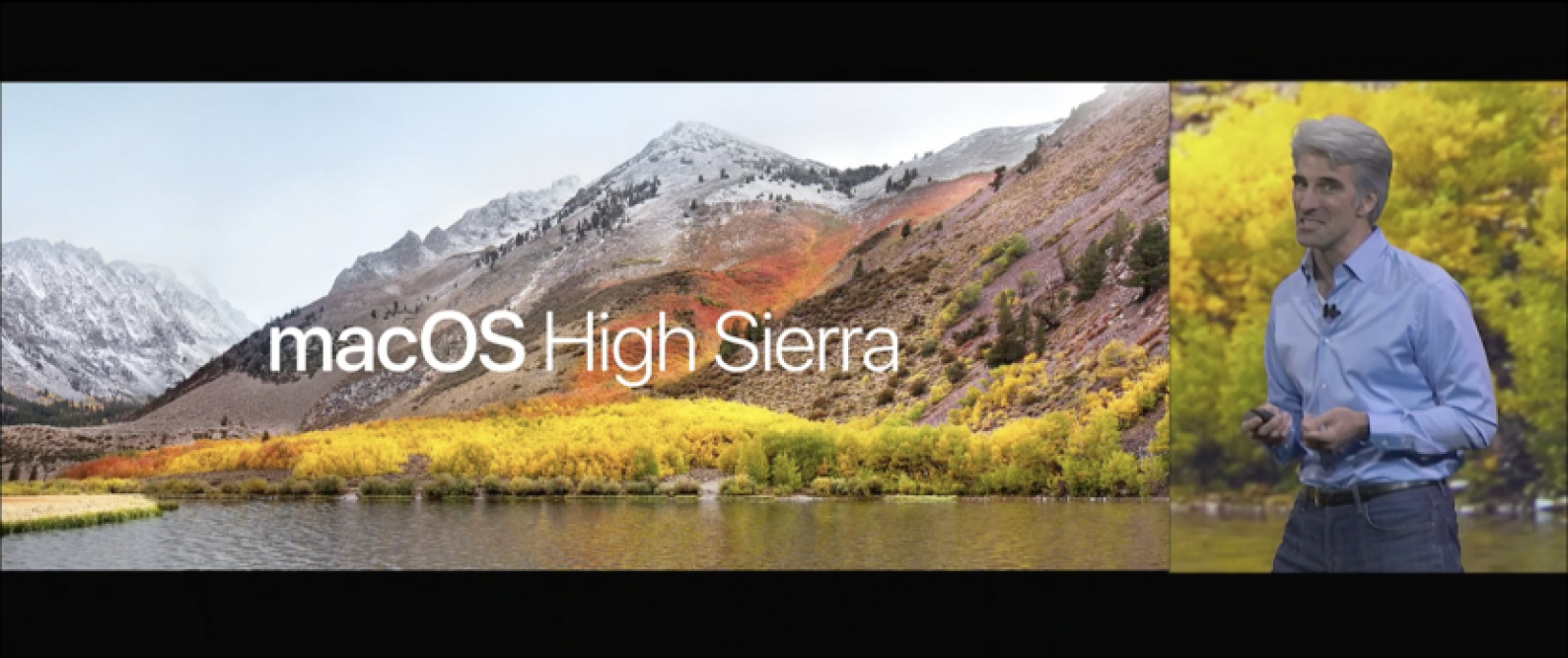 Safari
80% faster than Chrome

Autoplay blocking: no more ads automatically interrupting.
Intelligent Tracking Protection: know how you look at a product and then it seems to follow you around in all the ads you see? No longer.
Mail
Spotlight search in Mail presents Top Hits.
Split view for message composition.

Requires 35% less disk space for storing mail.
Photos
View imported photos in chronological order, with ability to filter by keywords, favorites, media types, etc.

Improved People album, syncs faces detected and people labeled across all devices.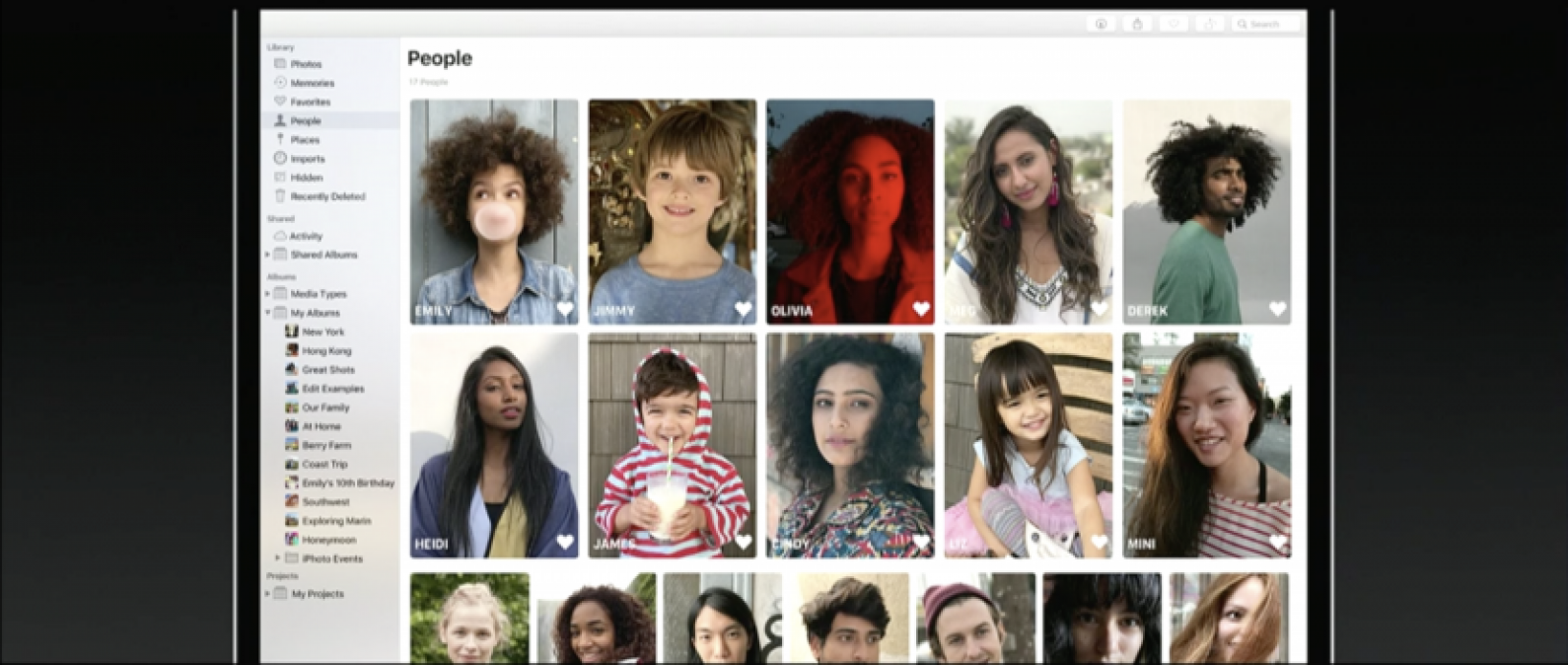 Added editing inside of photos include curves for fine-tuning & selective color in a range. Edits are synced back to photo library.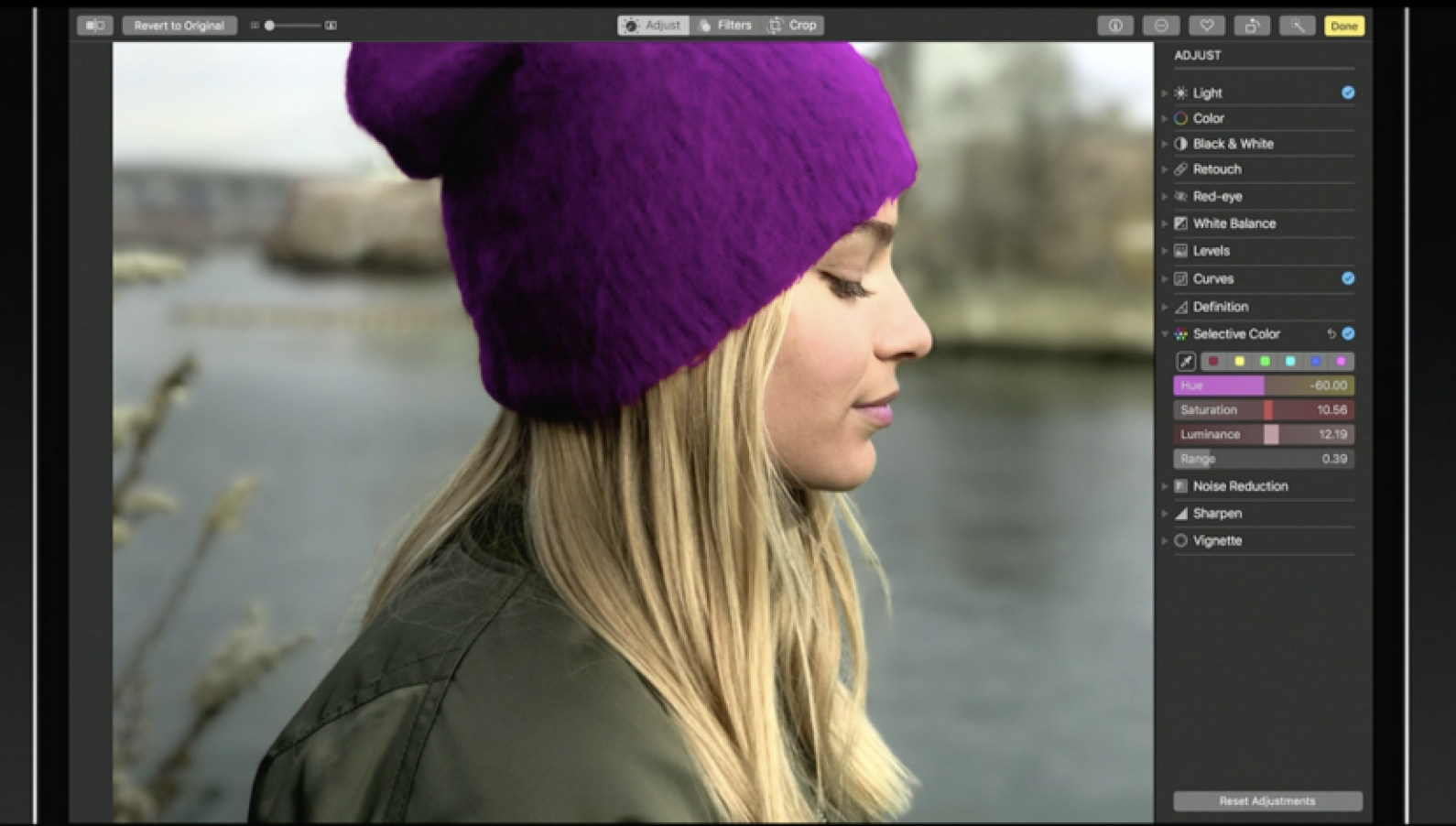 Fundamentals
New modern file system, APFS (Apple File System) for MacOS. Already on iPhone.
H.264 current video. New standard: H.265. Saves up to 40% file compression.

Graphics upgraded to Metal 2, offers 10x draw call throughput and much more. Plus new developer metal kit, which is an external upgrade to develop graphics, including AR & VR.
iMac & Macbook
As rumored, Apple delivered a complete new line of iMacs and Macbooks with major internal upgrades to all. All the new iMacs and Macbooks are available for order now, except for the latest and greatest iMac Pro (Apple's most powerful Mac ever), which will debut by the end of this year. All of the new iMacs will get better memory, super fast processor, next generation graphics, and include up to 2TB disk space.
iMac 21.5-inch $1099
80% faster in graphics than previous gen
IMac 21.5-in Retina 4K $1299
Up to 4GB VRAM

3x faster than previous generation

New low starting price of $1299 (versus $1499)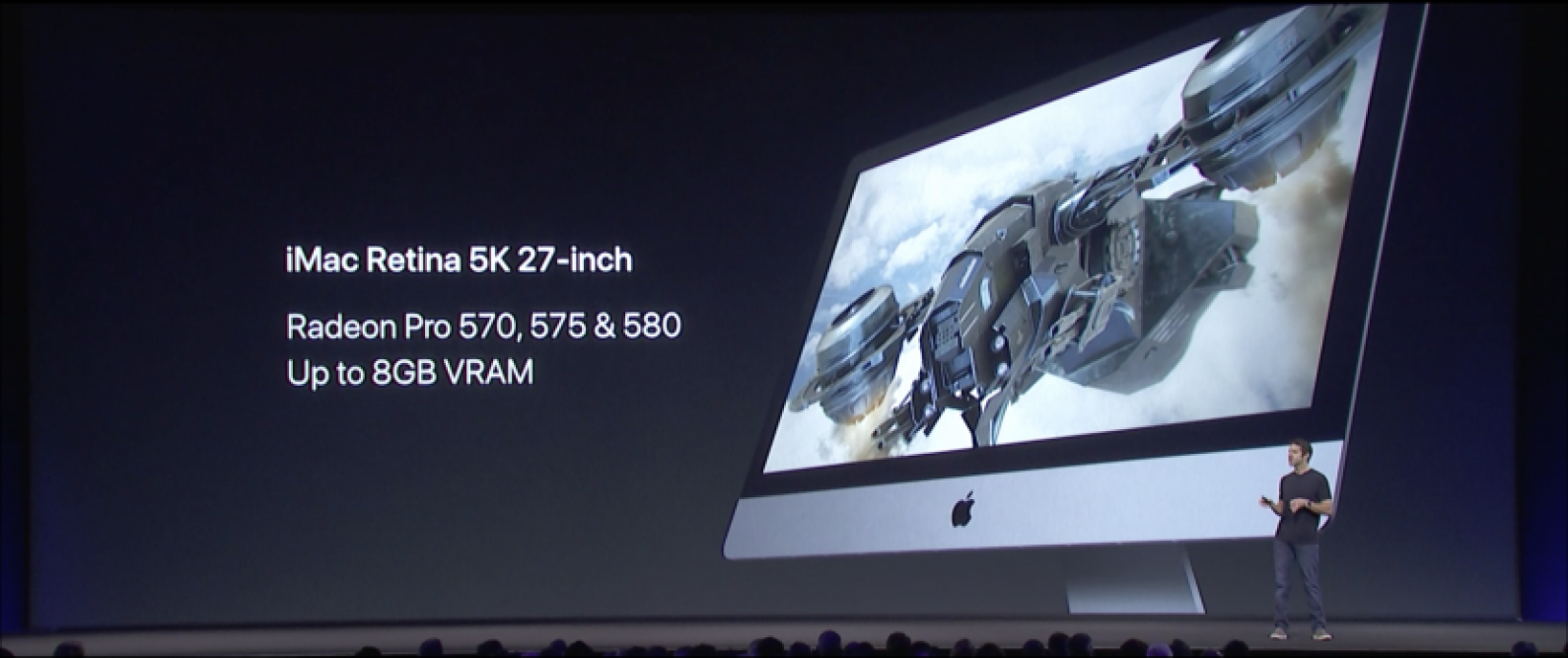 iMac 27-in Retina 5K

Up to 8BG VRAM

5.5 teraflops

Great for VR content creation
Macbook
Dropped starting price to $1299 too
iMac Pro $4999
Space Gray color

Most powerful Mac Apple ever made
CPU 8-core xeon processor...or 10-core, or 18-core.

Radeon Vega graphics.

Up to 16 GB VRAM

Up to 11 teraflops single precision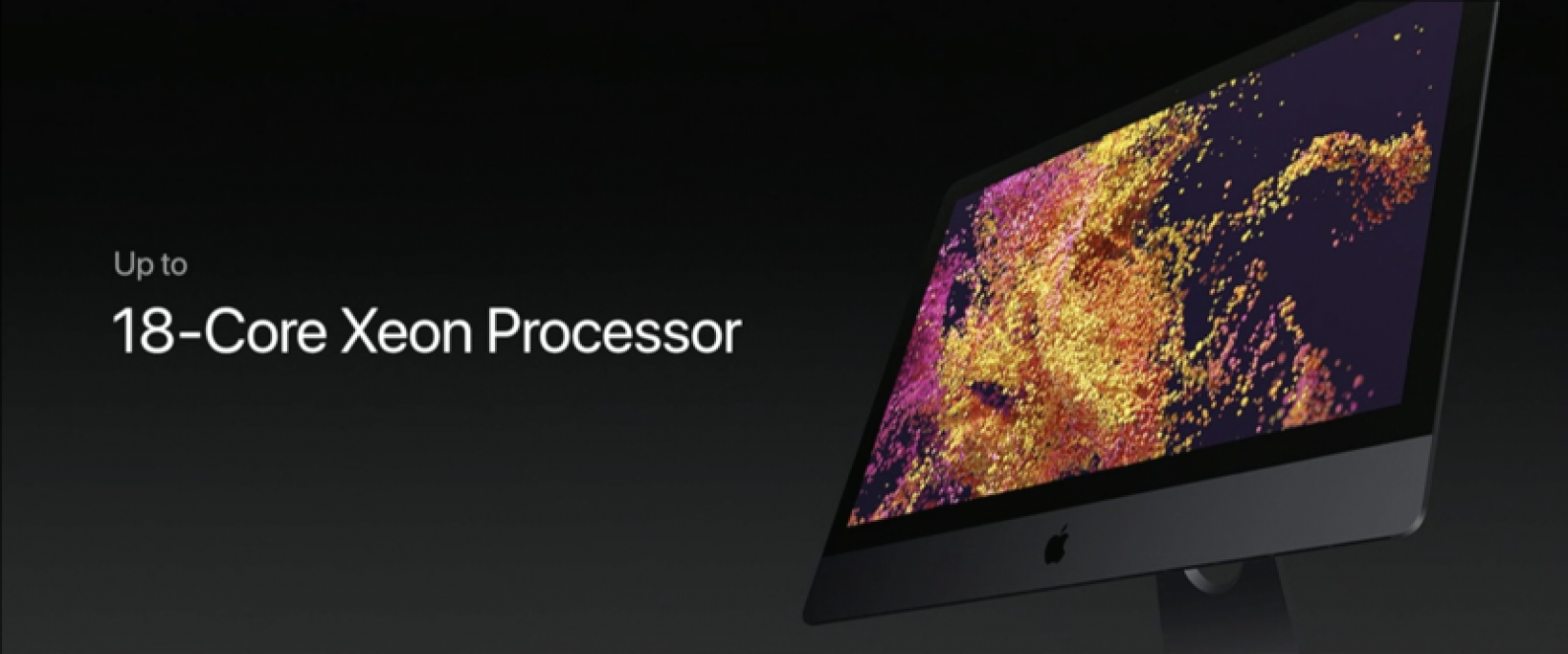 128GB ECC Memory

4x thunderbolt 3

Driving up to 44 million pixels

And much more.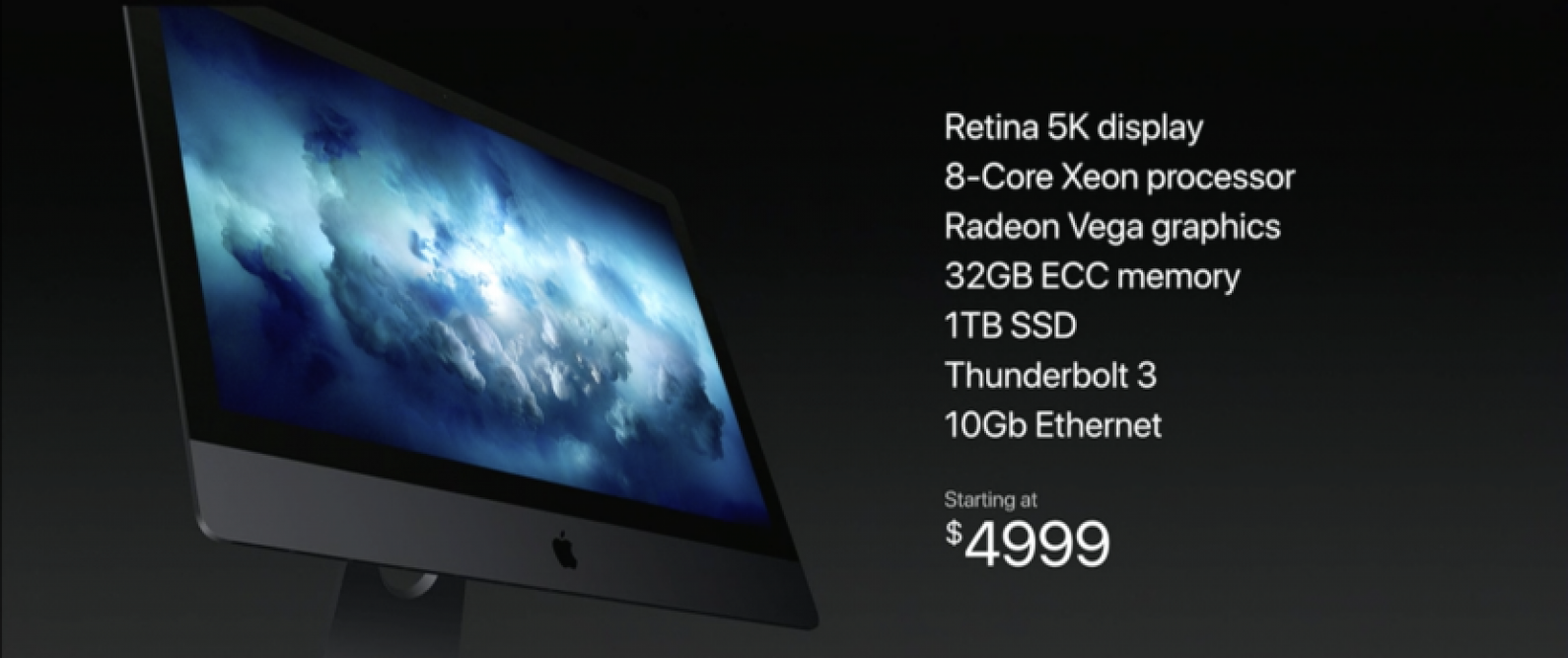 iPad Pro
The most immediate noticeable change to the iPad Pro is the larger screen due to the reduced size of the iPad Pro bezels. The previously 9.7-inch screen is now 10.5-inches, which is large enough to allow for a full-sized onscreen keyboard. I'll list more of the upgrades below, but you can order the new iPad Pros today. They will begin shipping next week.
Still weighs just one pound

Full-size smart keyboard with support for more than 30 languages

New displays for both sizes with true tone, wide color gamut, ultralow reflectivity, 600 nits brightness, hdr video.

ProMotion: dramatically improved display performance.

Performance: A10X fusion chip: 6-core cp, 3 hi-perfo

30% faster cpu

40% faster gpu

500x faster than first iPad

Same 10-hour battery

Camera: front and back, same as iPhone 7.
USB 3 transfer support

Fast charging

New smart covers with built in storage for apple pencil

Now starts at 64 GB storage.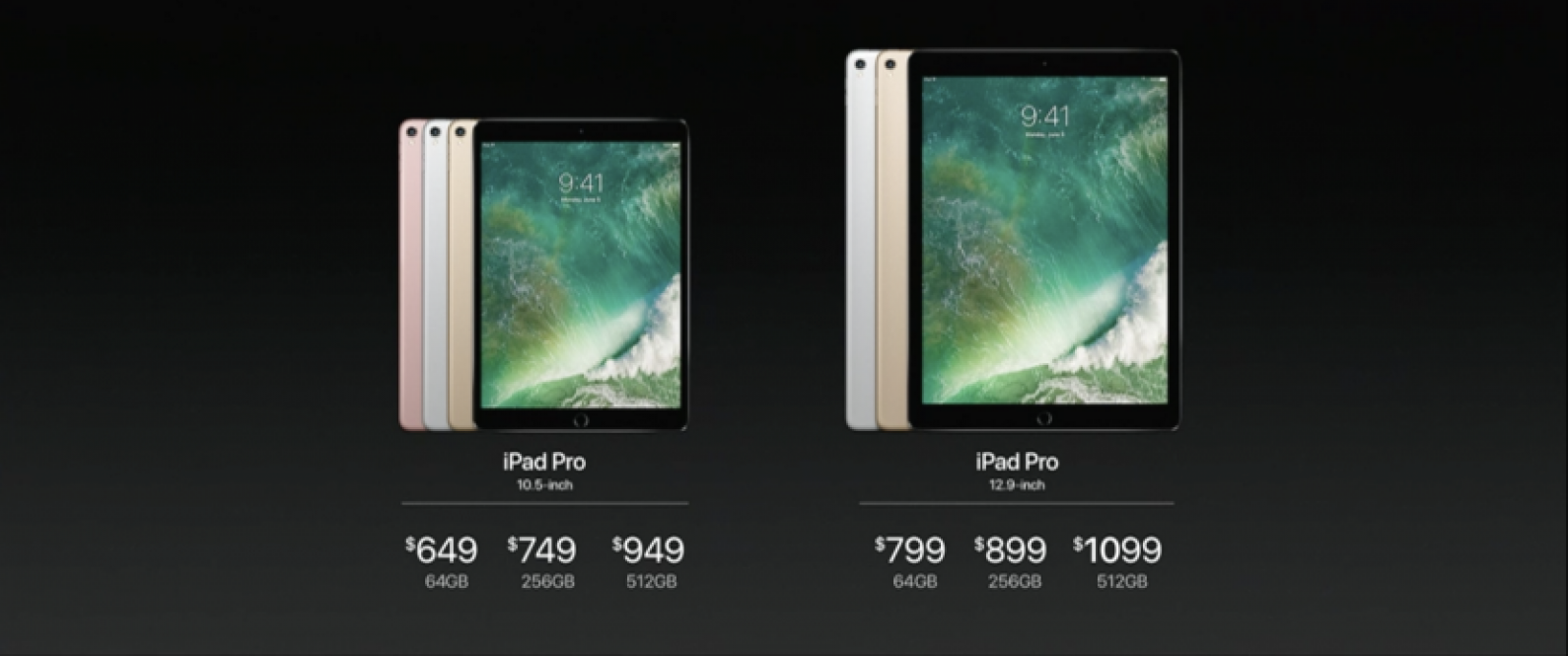 $649 for 10.5-inch; $799 13-inch
Order now; ships next week.
iOS 11 for iPad
We've covered iOS 11 and the new iPad Pros, but the iPad Pros will ship with iOS 10 since they're available to order now. Of course, come Fall, you'll be able to upgrade to iOS 11. And there will be some iPad-only features included in iOS 11:
Much bigger dock with a predictive area, summon it on any screen. Use for multitasking, pull an app from dock up into slide over and split view
App switcher preserves app pairings; control center in app switcher now.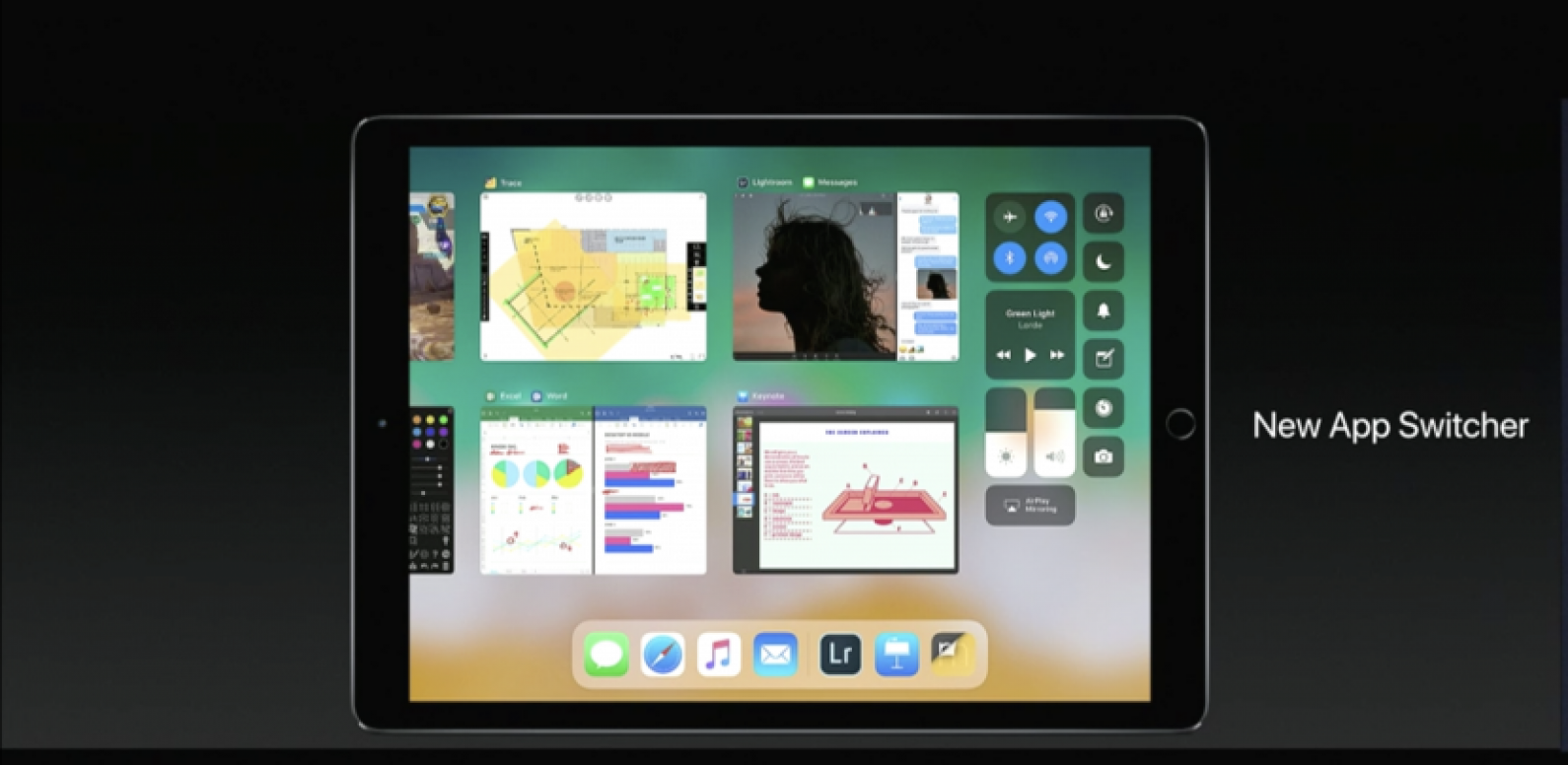 New app: Files. Allows for access to files in iCloud drive and all the other document apps such as Google Drive and Dropbox.

Drag and drop files, photos, etc. from one place to the next. Ex: Drag photos from Photos app to email you're composing. Drag and drop multiple things and multitask while doing it. Also, multi-select files and drop into a folder.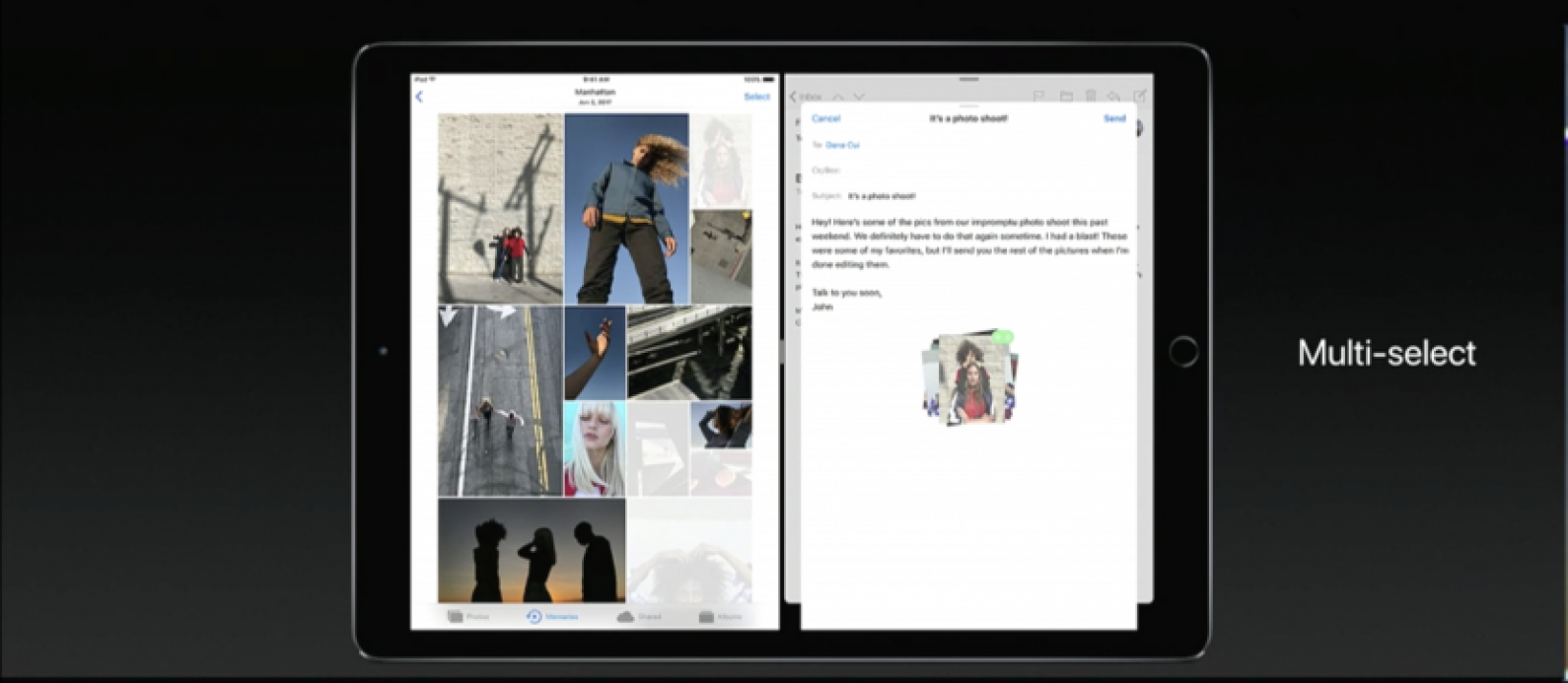 Don't have to switch the whole keyboard to get numbers and symbols, just drag it down.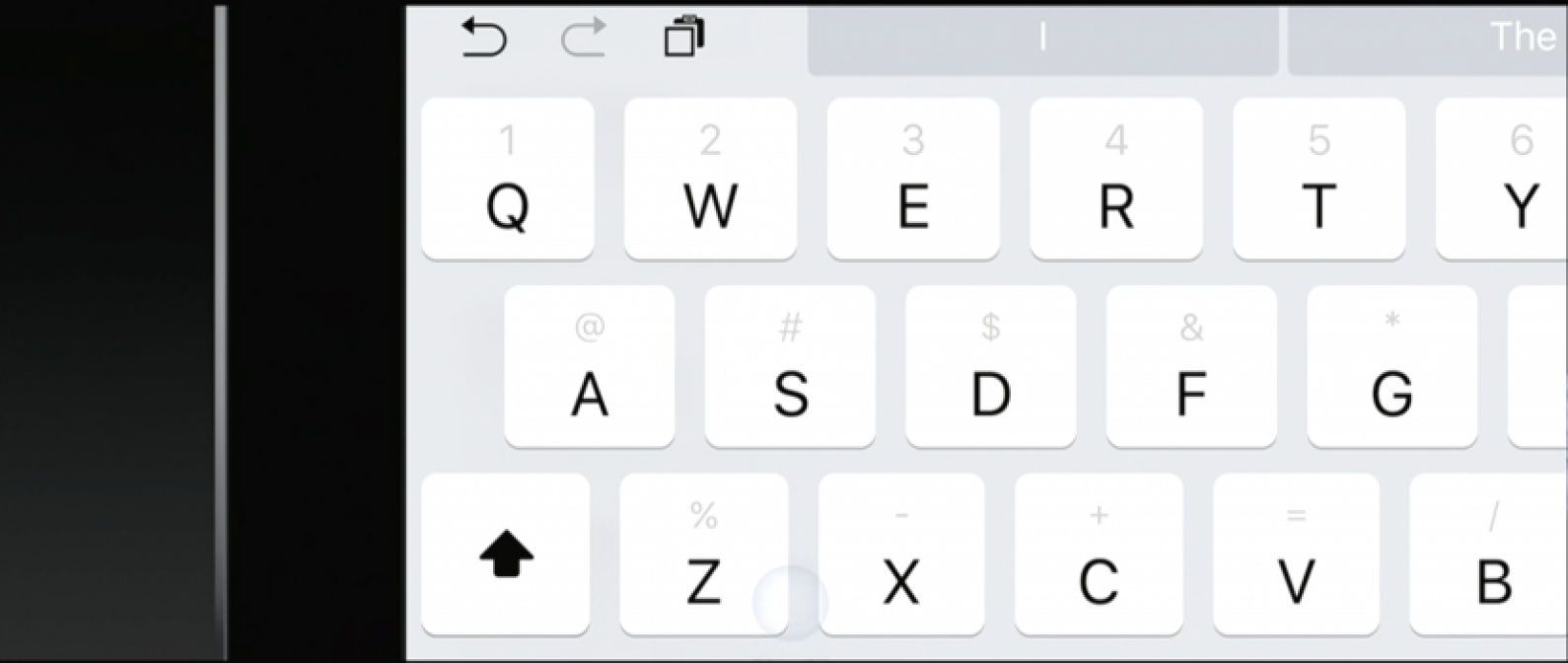 Apple Pencil: Markup in any app that supports printing.

iPad can search through handwritten Notes.
Taking a screenshot creates thumbnail that you can markup right there.
Notes has built-in document scanner and you can mark it up. 
Developer Beta for iOS 11 is available today. iOS 11 public beta program will be available at end of month. Official public iOS 11 coming this Fall.
HomePod
Last but certainly not least is Apple's Amazon Echo and Google Home competitor, HomePod. Apple decided to combine the excellent sound quality of a home speaker with the functionality of an at-home virtual assistant. What they came up with is this 7-inch speaker designed to "rock the house" for $349.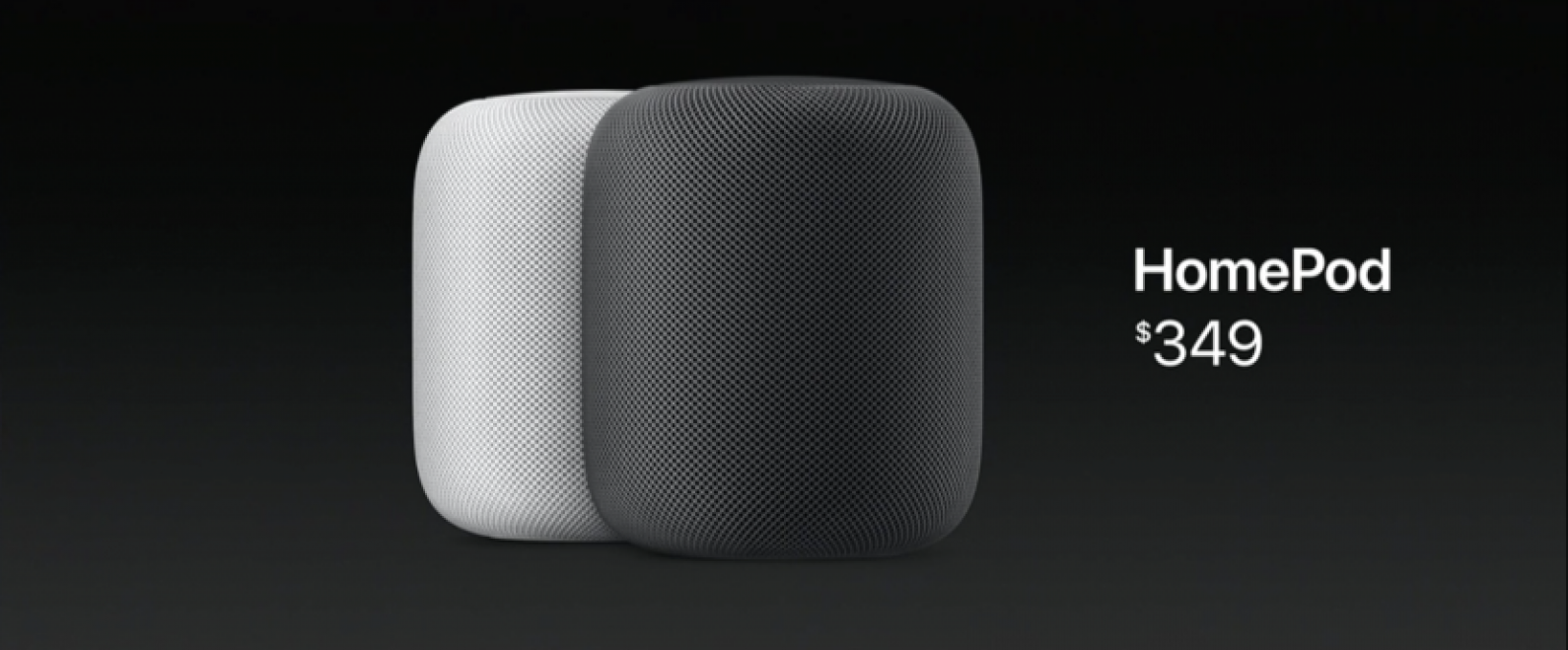 Spatially aware, sounds good in different-sized rooms.

Musicologist: knows what we like and what we will love

Under 7" tall, compact enough to fit on most shelves

Mesh fabric has acoustic properties
Seven beam-form tweeter array, precision acoustic horns, that has tremendous directional control.

When you turn up, it's free from distortion.

Apple A8 chip.

Siri: say "Hey Siri" to help discover music you love. Can speak even when loud music is playing.

Siri can control smart home devices. "It's Home time," can set reminders, check stocks, sports scores, weather, etc.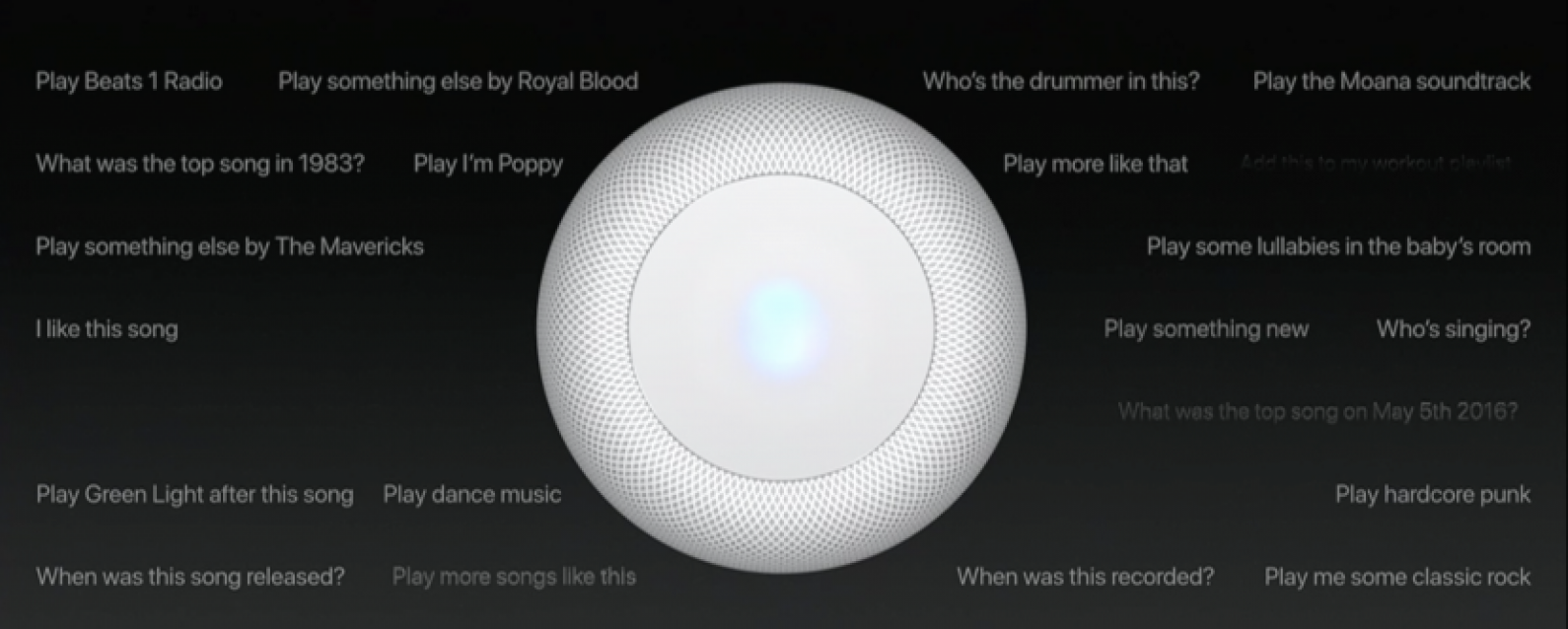 Privacy: nothing sent to Apple unless you say "Hey Siri." Communication is all encrypted.
The HomePods will be available in December, just in time for Christmas.
Overall
This was a huge WWDC keynote event. Apple definitely made up for not having a Spring event. What do you think of Apple's new operating systems? What about the latest in hardware, from the new iMacs and iPad Pros to the HomePod? Let us know in the comments! And of course, we'll continue to cover all the latest rumors leading up to Apple's fall event, where we expect the iPhone 8 will debut. Also, look for our how-to on signing up for the iOS 11 beta program.
Concerned about learning all the new tips and tricks for iOS 11? Sign up for daily tips. When iOS 11 comes out, you'll learn how to use the new features in a minute everyday.