By

Conner Carey
Updated 04/16/2018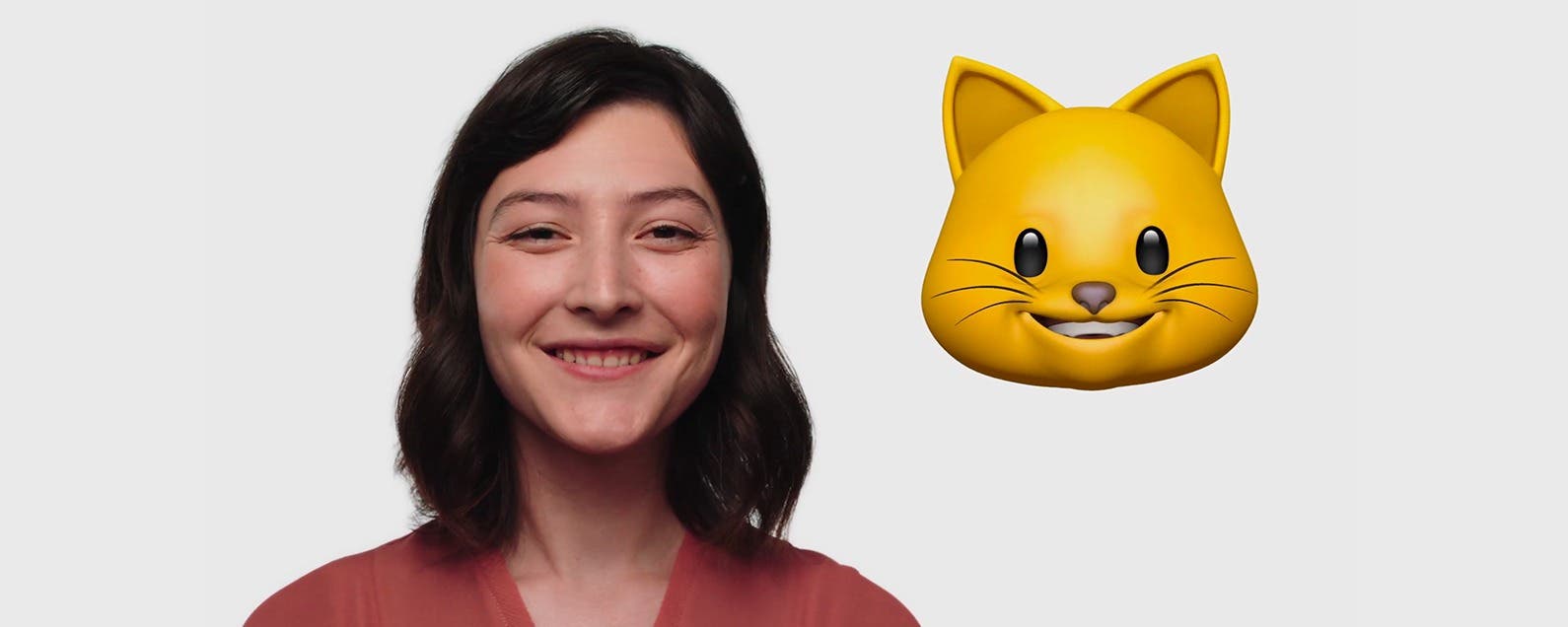 * This post is part of iPhone Life's Tip of the Day newsletter. Sign Up. *
Animoji is a new iMessage feature that currently is only available on the iPhone X. Animojis are animated emojis, and the technology required to create them is really incredible, with far-reaching potential applications. The Animojis feature allows iPhone X owners to animate various characters in ten-second videos and send them to friends. When you move your face, the Animoji automatically moves with you. With Animojis, you are essentially animating your own face, as though you were in a cartoon right from the comfort of your iPhone. The first iteration of Animojis allowed you to be a unicorn, the poop emoji, a panda, a chicken, and more. With iOS 11.3, Apple has added a bear, a dragon, a lion, and a skull.  Here's how to use Animojis on your iPhone X.
Related: Opinion: Animojis Are the Most Exciting New Feature of the iPhone X
How to Use Animoji on iPhone X
1. Open the Messages app and open an existing message conversation or start a new conversation.
2. At the very bottom, you'll see small ovals presenting different options and apps for within iMessage. Locate the oval with a little hollering monkey and tap on it.
3. If you don't see the options at the bottom of your screen, tap on the App Store icon, then select the oval icon that's a hollering monkey.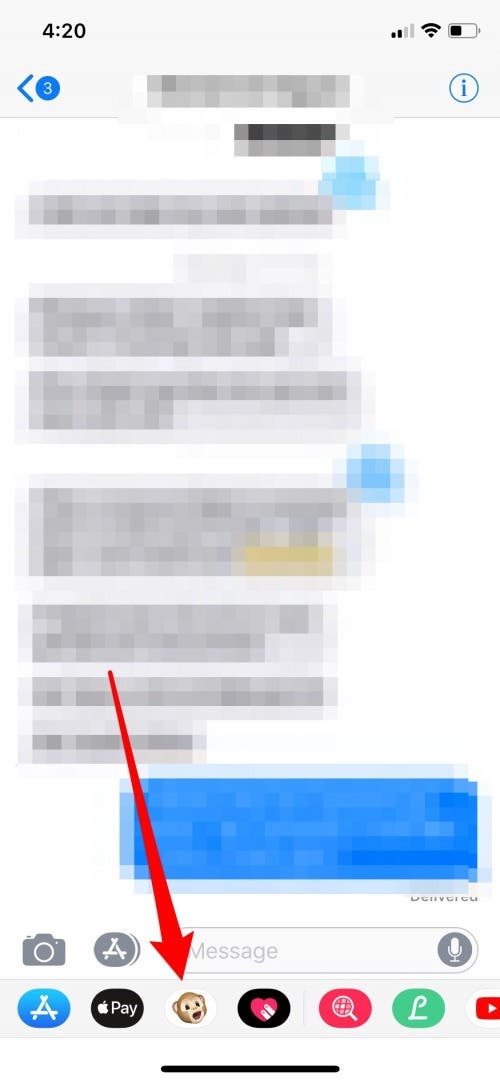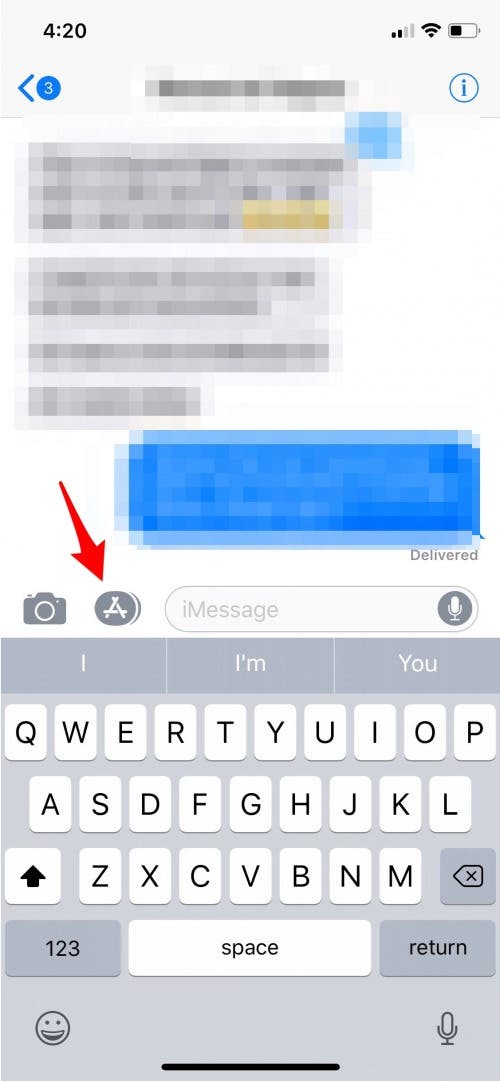 4. You should now be on the Animoji screen within Messages.
5. One the very left, you can scroll through the different characters. Select one.
6. Hold your iPhone up to your face. As you move your face, the character's face will automatically move as well.
7. To record, tap the large red button next to the Animoji character.
8. While recording, you can speak, sing, and generally move with regular expressions and watch as the Animoji character does the same. After ten seconds, it will automatically stop recording.
9. Once it stops recording, you can tap the trash can to delete it, the arrow in a circle to replay it, or the arrow to send it.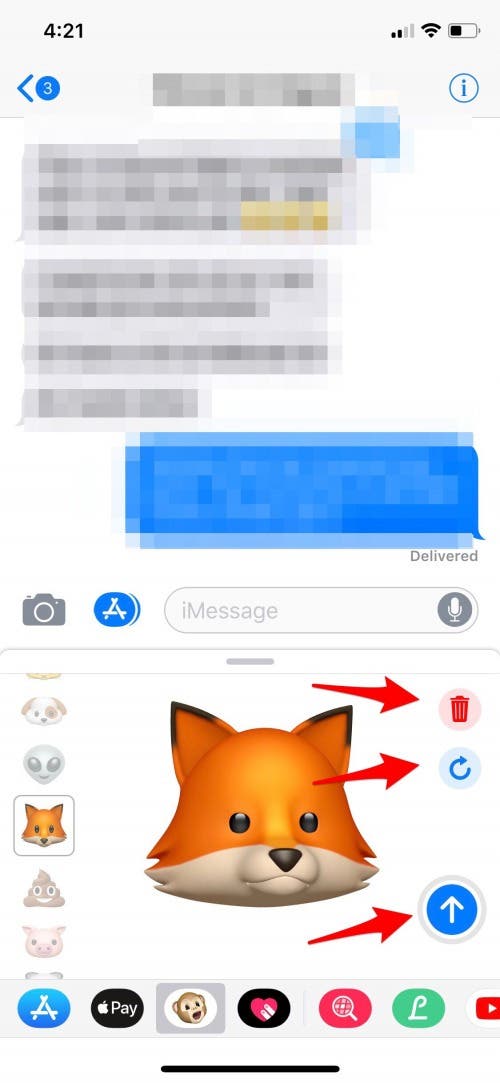 10. Once you've sent the Animoji, you can tap and hold the Animoji video you've sent and tap Save to save it to your Photos. From there, you can share it with social media and other people from there.
11. Alternatively, you could 3D Touch the Animoji video you've sent, then tap the Share icon in the lower left-hand corner and do what you want with it from there, whether you want to send it via text or another format.
Luckily, Animoji recordings save as a regular video file. Which means you can share them with friends or post them on social media, even if they have an old iPhone or don't have an iPhone at all.