By

Hallei Halter
Sat, 04/13/2019
* This post is part of iPhone Life's Tip of the Day newsletter. Sign Up. *
While you may think of Spotify or Apple Music when it comes to streaming music, if you're wanting to stay up to date with new music or browse your tried and true favorite albums, Amazon Music just about has it all. And you already have access to it if you are an Amazon Prime member. With the ability to find and listen to thousands of hours of music, you won't have to search for long to settle on something you enjoy.
Related: How to Add & Listen to Music on Your Apple Watch: The Complete Guide
What It Is
Amazon Music streams songs, albums, and playlists from its massive library with new releases available each week. You can create and share playlists, or download them to listen to while offline. You can also follow artists, enjoy recommendations, and browse within or outside of your favorite genres. With over 40 million songs and counting, Amazon Music provides you with hours of music to listen to and explore. 
Why We Love It
Amazon Music is ad free on all tiers of membership. I can choose which song to listen to in the moment instead of having to press shuffle with my fingers crossed. The more music I listen to, the more the Discovery feature gets personalized to my tastes and introduces me to different, relatable content. Also available in the library are spoken word and comedy albums, so I can listen to a variety of creative content all on Amazon Music.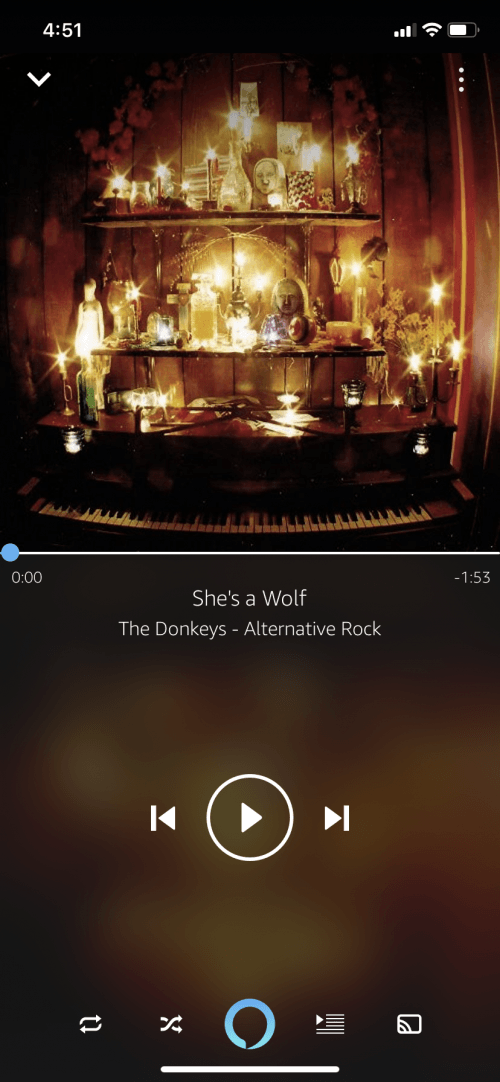 For Prime Members
If you already have an Amazon Prime membership, you have limited access to Amazon Music included. By "limited" I mean over 2 million songs are available for you to listen to and build playlists with. The one real limitation of what's included with your Prime membership is that new releases won't be available for streaming. So, if your favorite artist has an upcoming album release, you'll have to pay for a Music Unlimited membership to hear it on Amazon. On the flip side, if you prefer to browse older music (I don't just mean thunderous Beethoven sonatas, I mean pop music that was released five months ago), the Prime inclusion of Amazon Music will suit you fine. You'll be able to craft playlists of slightly-past-recent hits that will have your friends blurting "OOOoooh THIS song! I love this song!"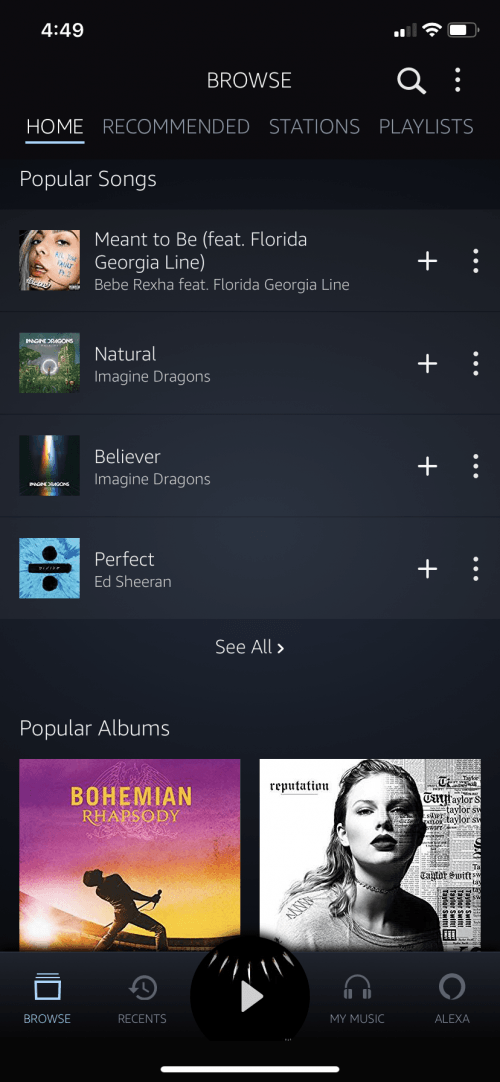 For Music Unlimited Members
Paying for a subscription to Amazon Music Unlimited does have its perks. You'll have full access to the Amazon Music library, including new releases. A fun feature is Side by Side, where the artists provide exclusive commentary alongside certain tracks. With this, you can learn what inspired lyrics or hear about something that happened during recording as told by the artists themselves.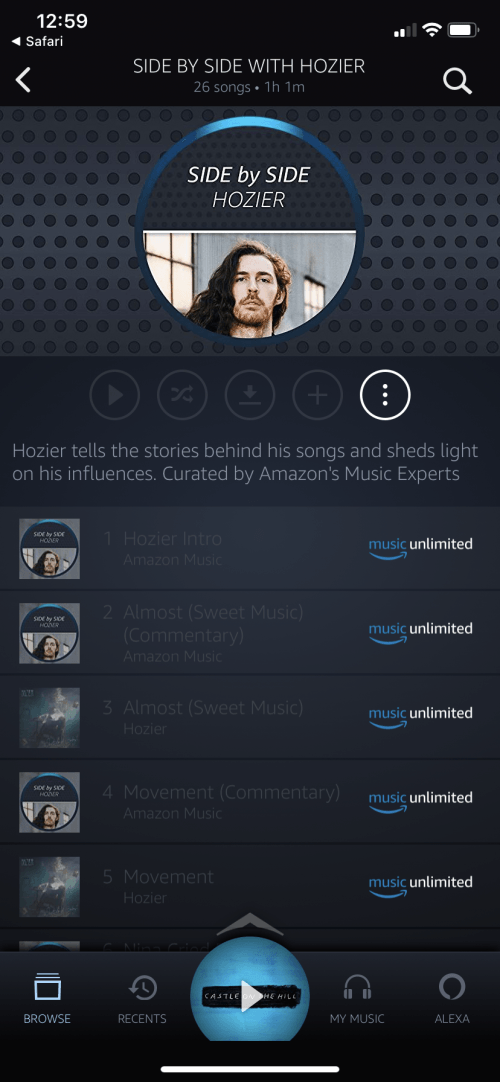 Pricing & Device Compatibility
As mentioned above, with a Prime membership, a limited access to Amazon Music is included. If you're a Prime member and want full access, subscription prices start at $7.99/mo. Another option as a Prime member is if you solely want to stream Amazon Music via your Amazon Echo, monthly prices start at $3.99. If you're not an Amazon Prime member, you can subscribe to Amazon Music Unlimited for $9.99/mo. Amazon Music is compatible across devices, so you can stream on your iPhone, iPad, Echo, and more. With a Family Sharing Plan, you'll be able to play music on up to six devices simultaneously. With just the Amazon Music app, you can enable Alexa to use the app hands free as long as the app is open. Once the app is allowed microphone access, just say "Alexa" and give a command such as "play workout music", no taps neccessary.
Amazon Music is an ad-free source of music entertainment you can enjoy both on and offline. Browse the app to find classic and new favorite artists.