By

Hallei Halter
Wed, 03/04/2020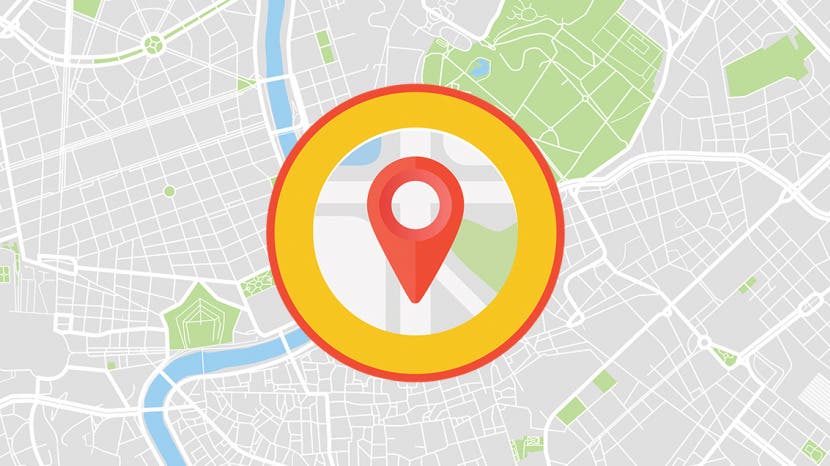 Getting out of town is great, but what if you don't know what to do once you get there? Whether you're planning a solo outing, have some free time during a business trip, or are planning your annual family vacation, these travel apps can make your trip memorable and avoid having "sitting in the hotel room" be the most-used description when you're back home. Our list of the best travel apps for 2020 includes familiar favorites like Groupon and Lime, as well as some you may not have used before, including a coupons app, parking app, a concert tickets app, and of course, a restaurant app. These travel apps will help you create an itinerary of concerts, historical sites, and unique restaurants for your best trip yet.
Related: Take My Money: Best Discount Shopping Apps for iPhone, Plus One to Avoid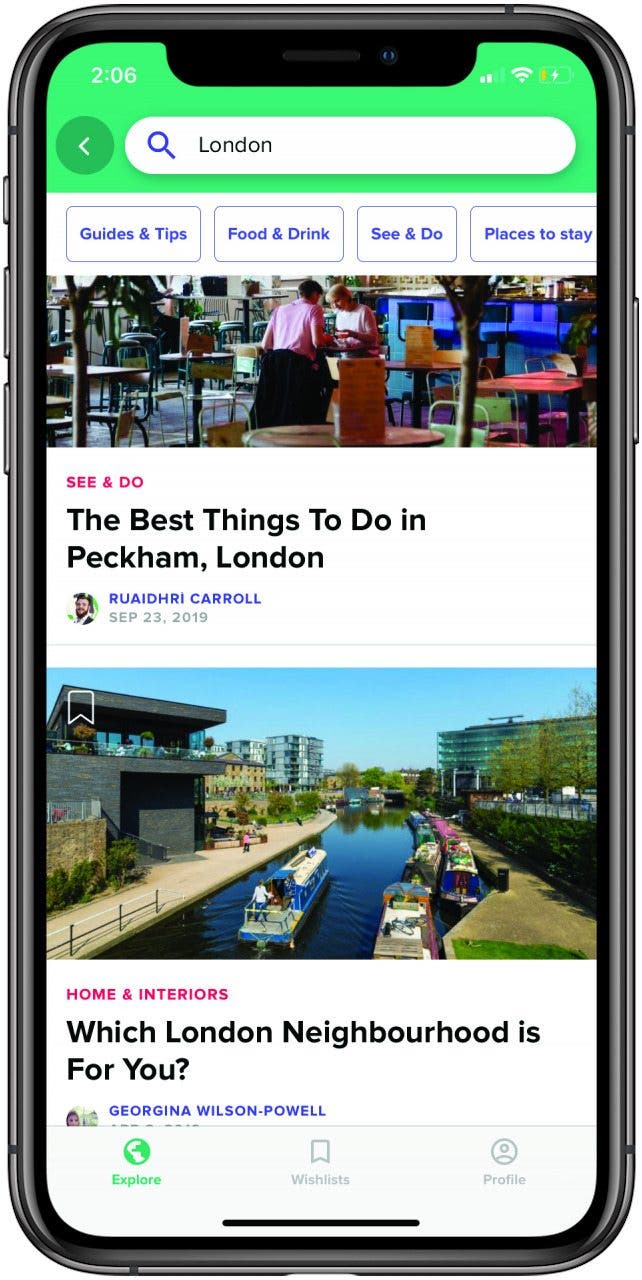 Are you planning a quick trip or daydreaming about a future vacation? Based on location, Culture Trip provides detailed list suggestions for restaurants, general things to do, and more. This app works as a sort of mood board for reading about your ideal travel spot. You can save, share, or download articles to read offline. You can also create wish lists within the app to build a cache of sightseeing inspiration. While some cities like Des Moines feature articles that haven't been updated in two years, they still have relevant information on historical sites and parks. Bigger cities like Chicago and international hubs such as London have a greater variety of articles for attractions.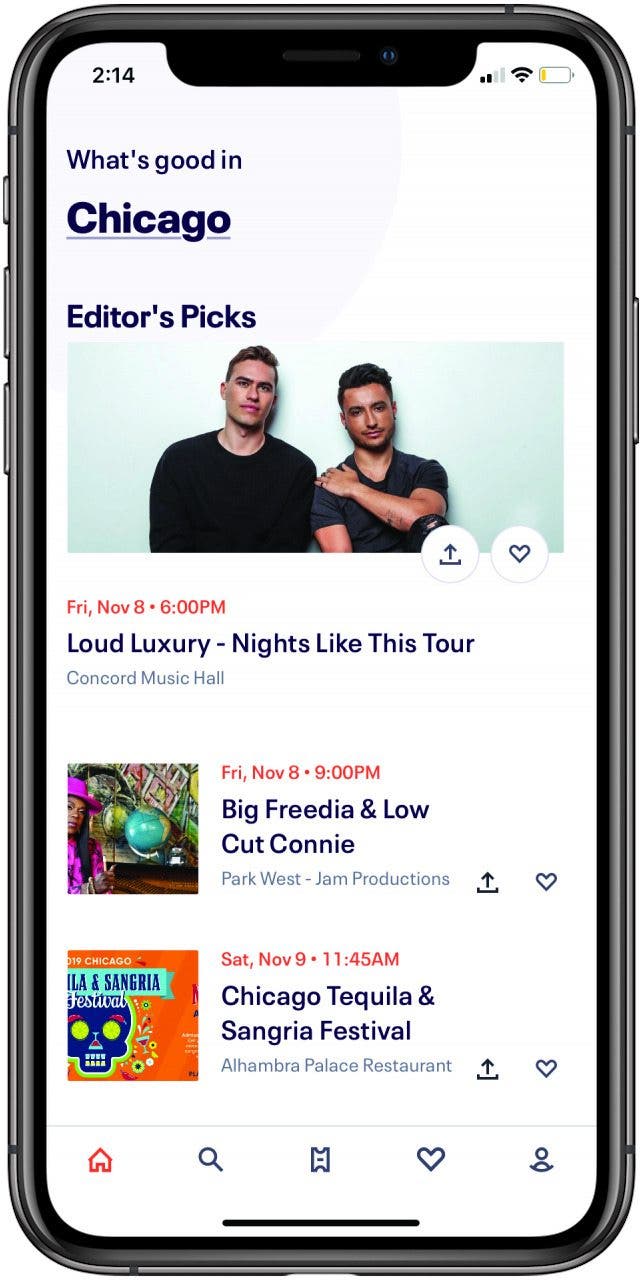 While on vacation, you might want to know what the city has to offer in the way of concerts, food festivals, Harry Potter trivia nights. . . Eventbrite is the app that will help you find whatever you're in the mood for! Select a date, location, and category (which includes the gambler's choice of Anything). You can buy tickets to most events within the Eventbrite app. You can also save the event to your iPhone's native Calendar app, so you can set up a reminder and not have those tickets go to waste. Free events are also displayed, so you might find some free workshops, pop-ups, or hobby meetups.
Who doesn't like getting a discount while on a trip? Groupon offers deals for discounted concert tickets, restaurant menus, and admission prices for various museums, tours, and more. Most Groupon deals, like vouchers for food, must be redeemed by a certain date. I've used Groupon to get discounted admission with a free drink to The Linq observation wheel in Las Vegas, a pizza and drinks bundle for myself and a friend in New York City, and various other times when I wanted to try something new without exhausting my vacation funds.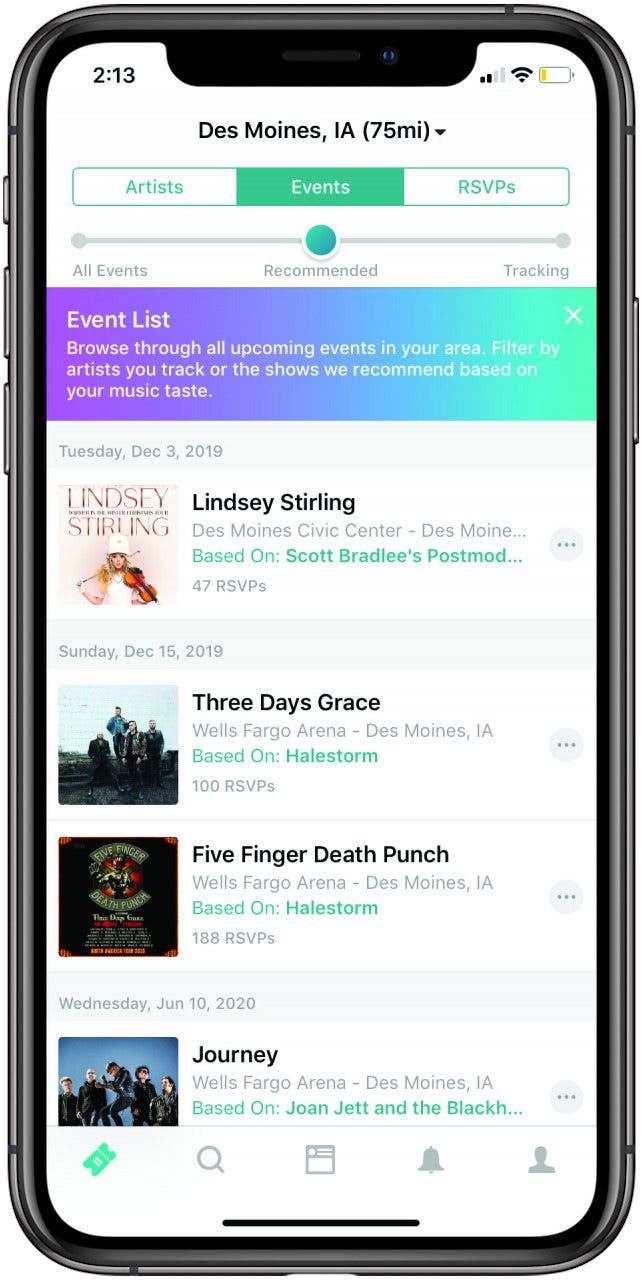 Have a favorite band and want to keep tabs on when they're performing near your home or hotel? Bandsintown is a concert tracker with a social media tinge. You can connect to your Spotify or Facebook profile, and the Bandsintown app will start tracking bands you've previously liked. You can get show information, purchase tickets, and post on the show page with a comment or photo, much like on Facebook. The more bands you track, the better Bandsintown will be at recommending similar musicians. If you're a fan of Joan Jett & the Blackhearts, you might notice a Lita Ford recommendation. You can add locations, so if you have a regular business trip, you can stay on the up-and-up about which of your favorite musicians will be playing during your stay.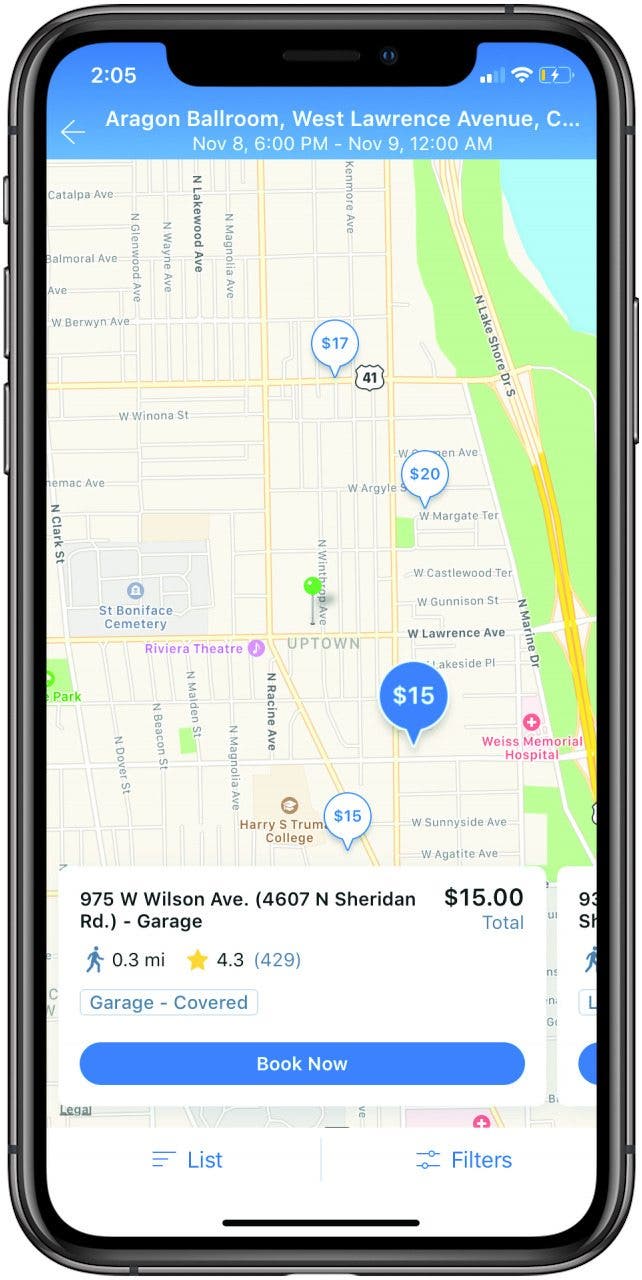 What's something everyone needs but spends too much time looking for during a trip? A parking space! SpotHero can save you time and money by showing you parking garages near your intended location. Need to park your car near a concert venue? Just type in the address and date, and SpotHero will show you garages, including information on price and walking distance to the concert venue. You can also use SpotHero to find airport parking, so you can compare the rates of several available spaces on one screen. You can book your parking spot ahead of time and pay with Apple Pay, resulting in less stress and more time to enjoy your trip.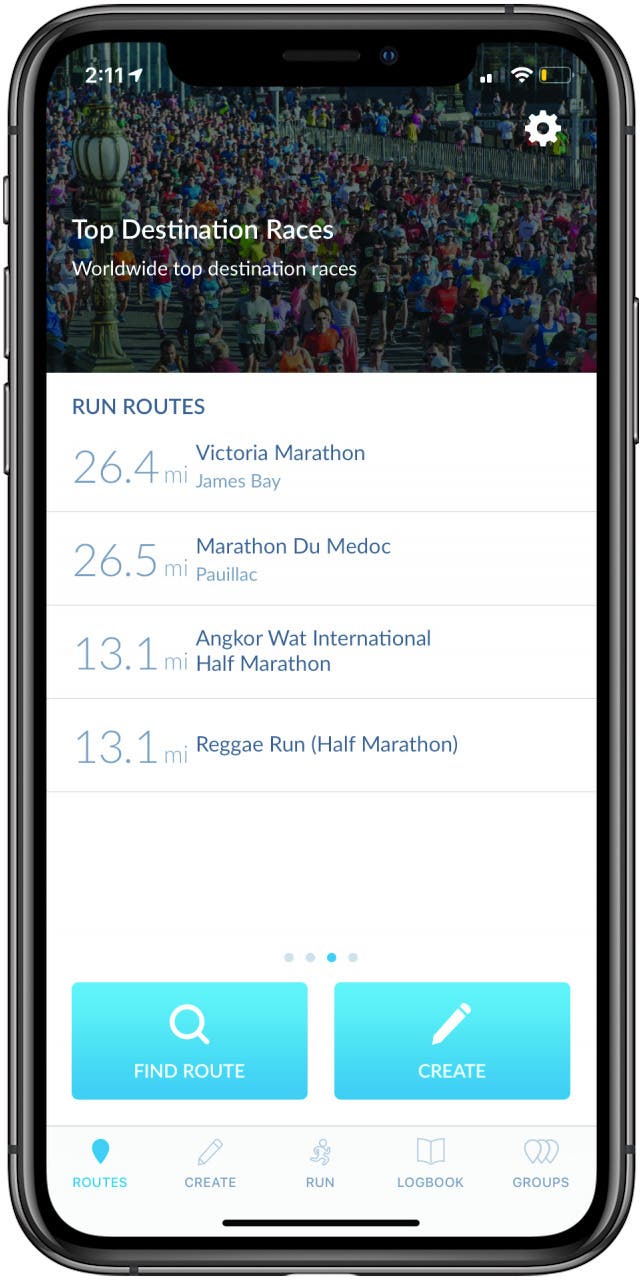 If you're wanting to stay on track with your health goals or are just interested in finding a nature trail to get your runner's high, try using RunGo. Routes are created by the app's users and can be a great source for finding routes in a scenic area, whether in a city or more natural setting like a national park. For example, there's the Explore Chicago Tour 5K, which will have you running past sites like Cloud Gate and the Daley Center. If you're in Denver, check out the West Walsh Park Run and take in the view of Smith Lake. While using the app, RunGo will also track your running stats. You also have the option to create your own route. RunGo is compatible with Siri, and you can enable voice commands to tell you where to turn, so you won't have to check your iPhone or Apple Watch while on the run.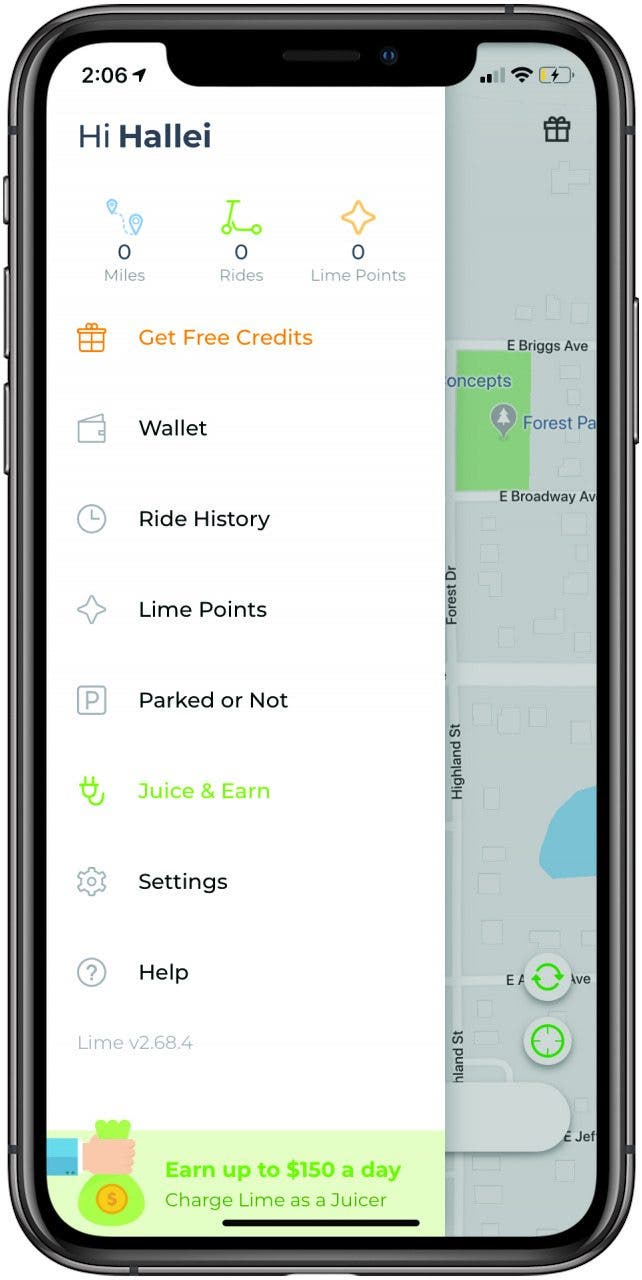 Lime (Varies)
If you've noticed a good amount of people on bikes and scooters while in a new city, there might be a rideshare option available. If Lime bikes or scooters are in your area, you can rent one via their app and explore the city at your own pace. Just add money to your account and scan the QR code of the bike or scooter to unlock it and start your ride. Without having to wait for a driver, you can enjoy street-level sights at your convenience. This also means you can pull over whenever you spot a good cafe for a pit stop instead of rushing to escape your Uber driver's questionable radio choices.