By

Jim Karpen
Updated 02/17/2015
Master your iPhone in one minute a day: Sign up here to get our FREE Tip of the Day delivered right to your inbox.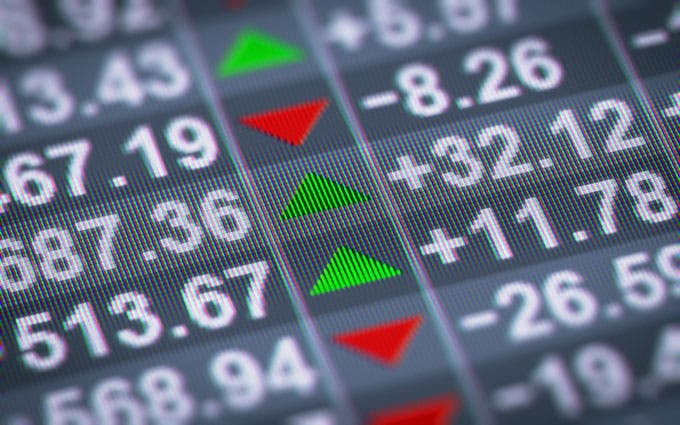 If you own stocks or have an interest in how the market is doing, you can use Siri to check current stock prices. In addition, you can compare performance, ask more general questions about how the market is doing, ask about the performance of specific indices such as the Nikkei, and more. Note that this functionality is available on the iPad as well, even though iOS on the iPad doesn't include Apple's Stocks app.
To find out the current price of a stock, simply ask, "What's Google's stock price?" Siri answers by telling you the current price and how much the stock is up or down on the day. It also shows a graph of the day's performance and reports the opening price, high, low, volume, and price/earnings ratio. The information is from Yahoo.
Similarly, you can ask how an index is performing. For example, you can ask "How is the Dow doing today," and Siri will return information that again includes current price and how much the index is up or down, as well as open, high, low, and volume.
You can also ask Siri to compare the performance of a stock with an index or another stock. For example, you can say, "Compare Apple and Google stock prices" or "Compare Apple and the NASDAQ."
If you want to know how the markets in general are doing, you can ask, "How are the markets doing," and Siri will show you the current performance of the Dow, S&P 500, and NASDAQ.
Top image credit:  Pavel Ignatov / Shutterstock.com