By

Sarah Kingsbury
Thu, 03/06/2014
Master your iPhone in one minute a day: Sign up here to get our FREE Tip of the Day delivered right to your inbox.
Now that there is no longer an eight tab limit in Safari, it's possible for your tabs to become unmanageable. Fortunately it's easy to move tabs or get rid of them altogether. Here's how:
Moving Tabs
In Safari, tap on the Tab icon in the lower right corner. You will now be able to scroll through all your open tabs.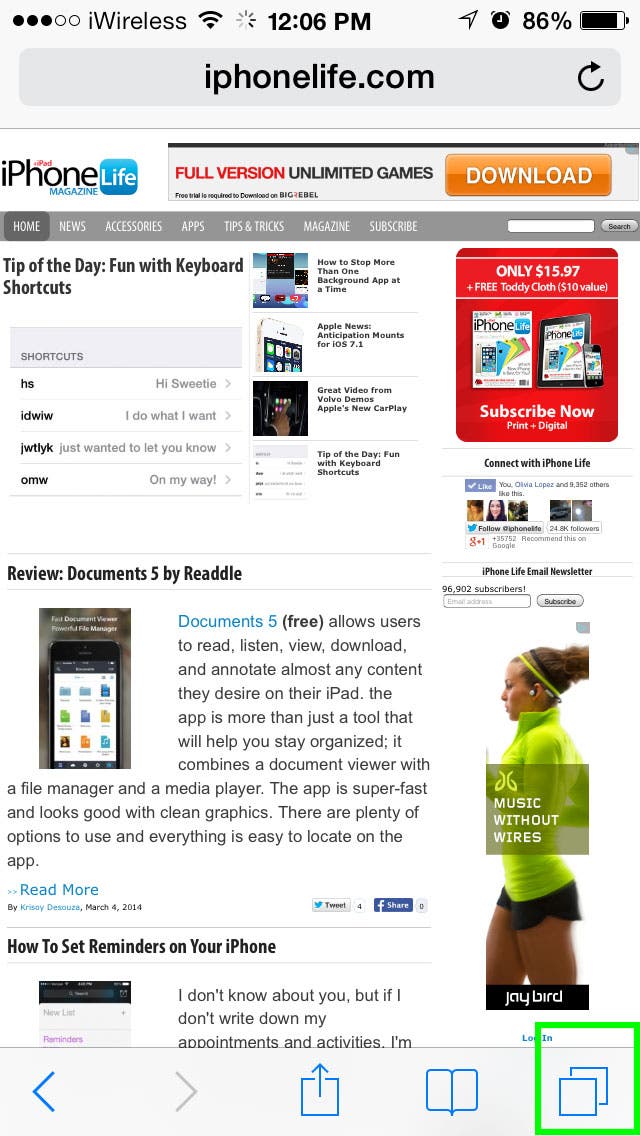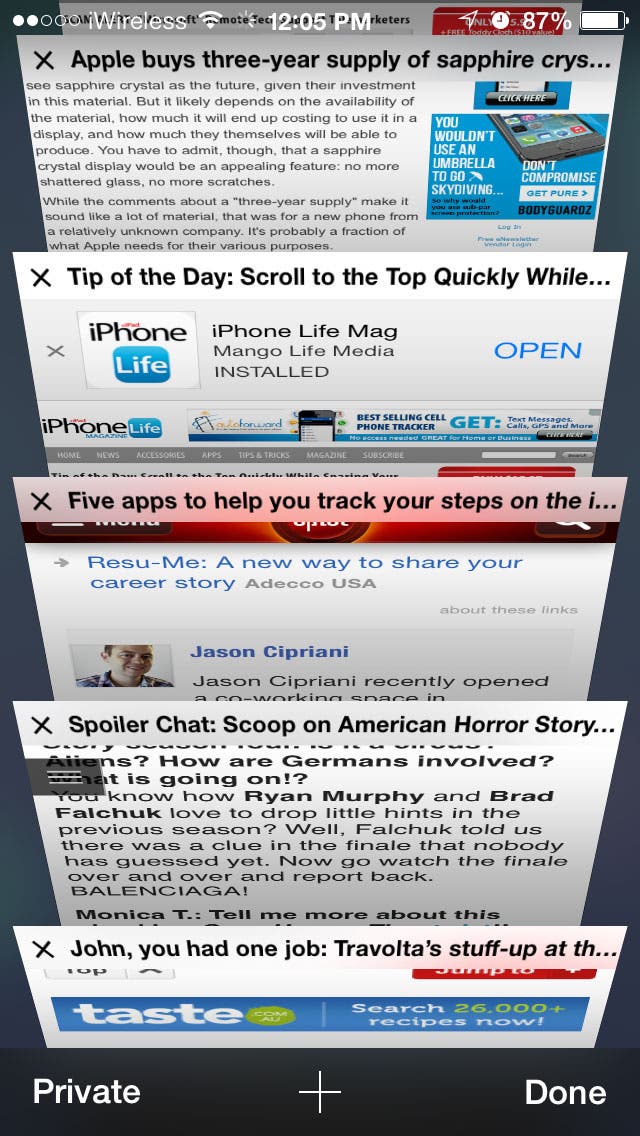 To organize tabs into the order you want them, simply tap and hold on a tab. Keep holding as you move the tab up or down, letting go once the tab is where you want it to be.
Deleting Tabs
There are two ways to remove a tab:
1. Swipe the tap left off the screen
2. Tap the x icon on the top left of the tab.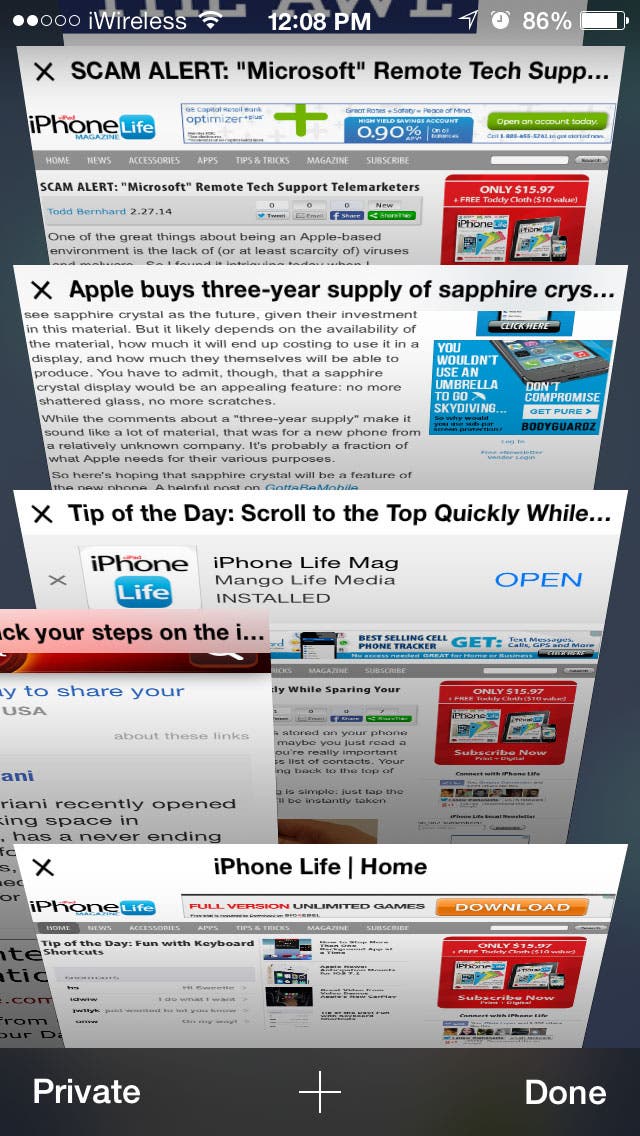 Have an awesome tip to share with your fellow iPhone Life readers? Email me at sarah@iphonelife.com.