By

Sarah Kingsbury
Fri, 04/28/2017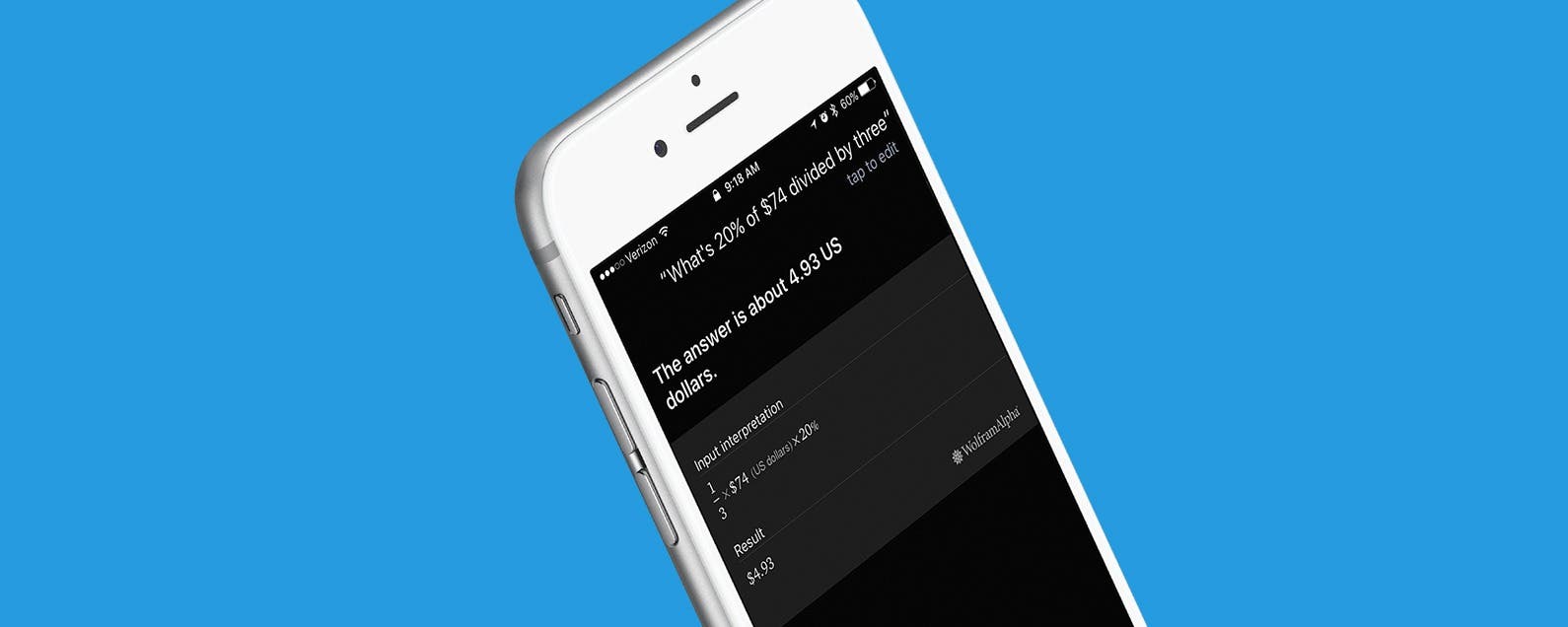 * This post is part of iPhone Life's Tip of the Day newsletter. Sign Up. *
If you think tipping is optional then you need to revisit your basic being-a-decent-human-being skills. And when in doubt, leave at least 20 percent. I'd love to tell you I can do the math in my head every single time, but why when Siri can do it for me. Oh technology, thank you. Here's how to calculate your tip with Siri.
Related: How to Use Siri with 3rd-Party Apps

Discover your iPhone's hidden features
Get a daily tip (with screenshots and clear instructions) so you can master your iPhone in just one minute a day.
How to Calculate Your Tip with Siri
There are times, such as at the end of a long dinner with a large group of friends, when figuring out a tip requires more advanced math skills or sobriety than you currently have. In these situations, Siri can do the math for you. To do this:
Activate Siri by holding the Home button. Or say, "Hey, Siri," if you have that feature activated.

Need to figure out everyone's share of the tip? Ask Siri, "What's 20% of $74 divided by three [people]?"
If it's just you, ask Siri, "What's 20% of $35?"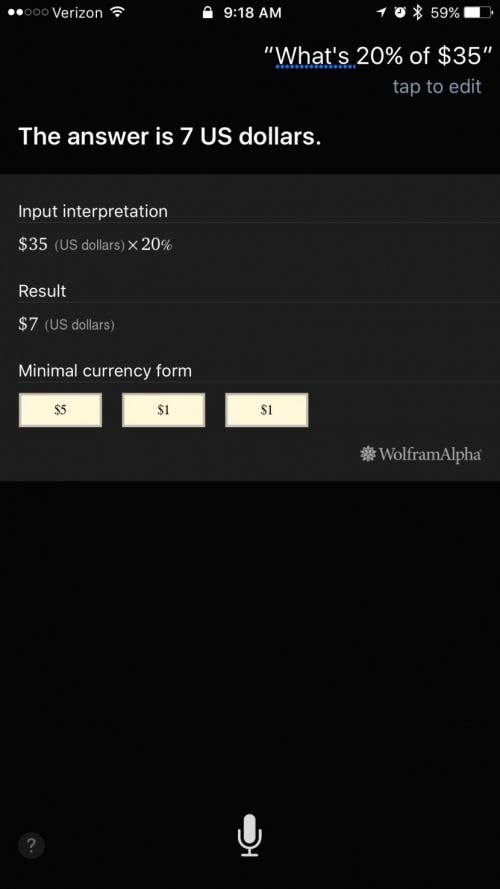 If the first time you try it, Siri brings up web results instead of an answer, close Siri and try again. Or use slightly different wording. This tip will work with older versions of Siri, but it works best with iOS 10 since Siri received some upgrades with that update.