By

Paula Bostrom
Mon, 02/23/2015
Master your iPhone in one minute a day: Sign up here to get our FREE Tip of the Day delivered right to your inbox.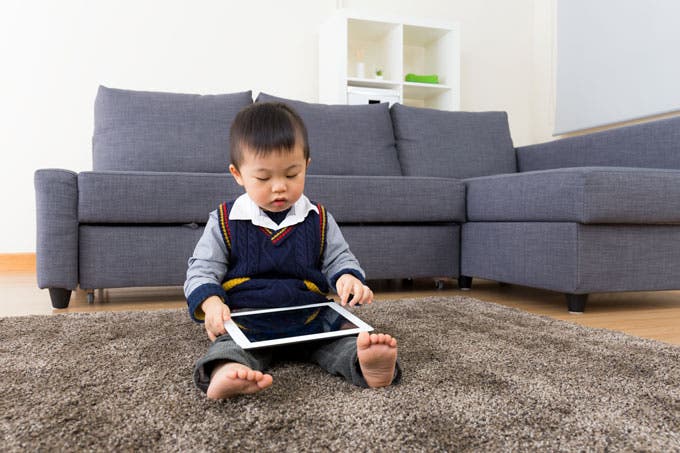 Little ones love using iDevices with the games and the swiping and the buttons. However, the owners of those devices may not love it when their toddler starts accessing other apps, notes, or the actual phone. Luckily, there is a way to disable all apps but the one you want your toddler to play with. 
First, go to Settings > General > Accessibility > Guided Access. Toggle on Guided Access and the triple-click Accessibility Shortcut.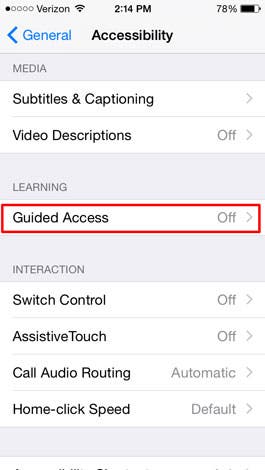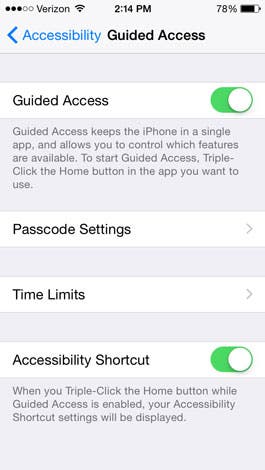 Next tap on Passcode Settings. Here you have the choice to set a four-digit Guided Access Passcode, or if you have Touch ID, you can toggle it On to use it to end a Guided Access session.
To put it to use, either open the app you want them to play with or start a video, then press the Home button three times and tap on Guided Access. You then must press start to enable it. Now the screen is locked to only that particular app or video.
To get your Home Screen back, press the Home Button three times again and enter your passcode or use Touch ID and choose Turn Off Guided Access. Now your iPhone/iPad will function normally again.
Top image credit: leungchopan / Shutterstock.com