By

Dig Om
Updated 04/22/2017
While you're enjoying the great outdoors this Summer, whether at the beach or elsewhere, you're going to want the loudest portable waterproof Bluetooth speaker you can find. Your Bluetooth speaker needs to be wireless and portable to easily go on adventures with you while also being rugged (ideally waterproof) and as loud as possible so that everyone in your party can enjoy the music. Furthermore, there is a seemingly endless array of excellent quality Bluetooth speakers, however, out of the multitudes of Bluetooth speakers on the market, only a limited and select few can lay claim to being loud, waterproof, portable and heavy duty. I've compiled a list of some of the best, most durable and rugged Bluetooth speakers available right now. What follows are the top outdoor wireless Bluetooth speakers for those who are adventurous or accident prone.
Related: Top 6 Heavy-Duty iPhone Cases for Summer Adventures
Criteria to Be Considered for Best Outdoor Bluetooth Wireless Speaker:
1. Water and Drop Resistance. These rugged speakers must, at bare minimum, be splash-proof and able to withstand drops of six feet or more without performance damage. Every speaker featured here has a minimum of an IP-X4 water-resistance rating, if not higher.
2. Sound Quality. The speakers featured here must all be capable of delivering high-quality audio on a consistent basis, without much distortion at high volume.
3. Portability. All of the Bluetooth speakers included here have to be small and lightweight enough for you to carry around in your pack with relative comfort.
4. Functionality. The more control functionality a speaker has, the better. In other words, a speaker that allows you to control song playback and/or answer calls, and/or use Siri,  as well as basic volume control, will typically rank higher in my ratings.
Only Bluetooth speakers that I have personally reviewed with some hands-on time (either because the company sent me a sample unit to review for iPhone Life or because I got to play around with it at a tech event such as CES) are included in my roundup, so you can rest assured, my ratings come from direct experience.
Overall Winner: Fugoo Tough ($99.88)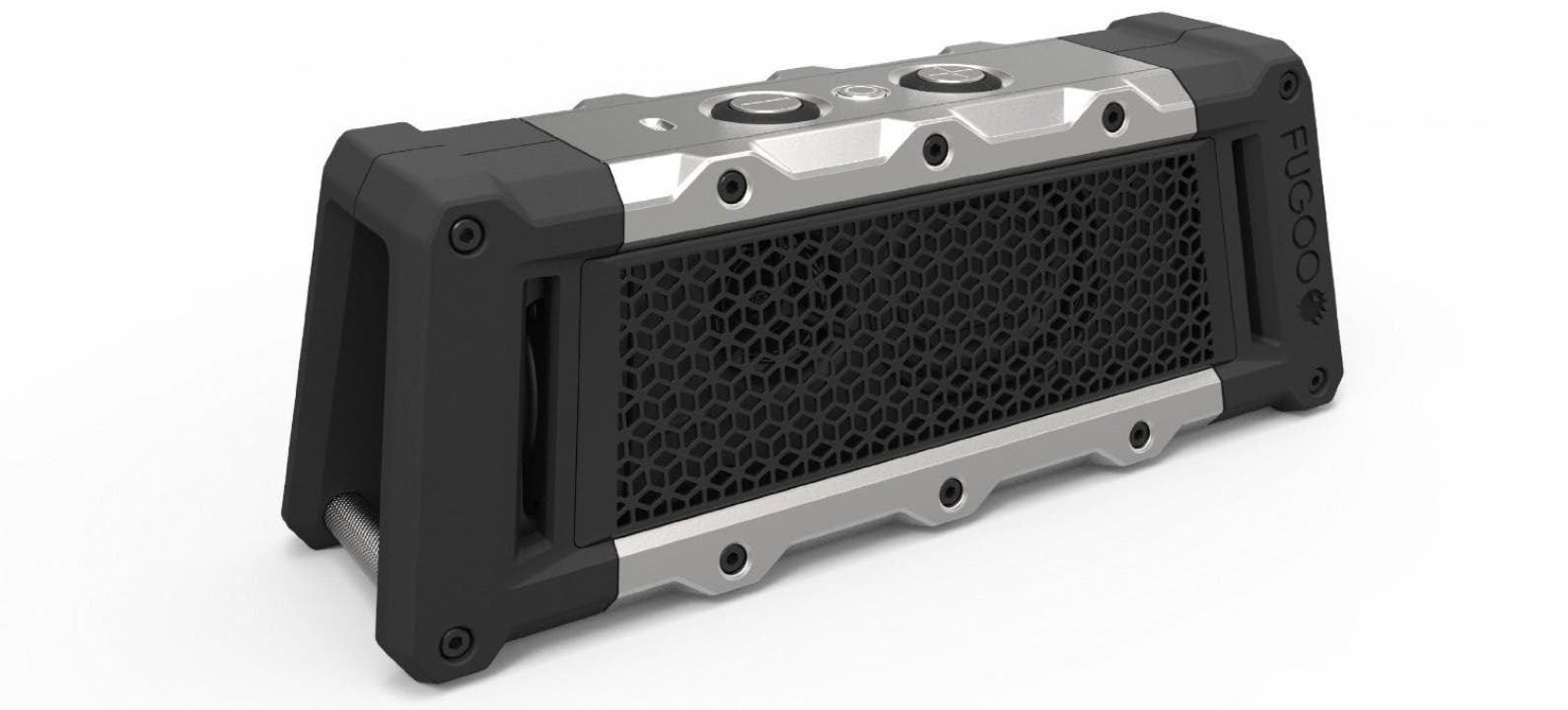 This outdoor Bluetooth speaker is the complete package if you're looking for the best rugged Bluetooth waterproof speakers. The Fugoo Tough is crush proof, completely waterproof (IP67), and offers one of the best listening experiences and some of the most impressive audio quality of any speaker this size and weight. Don't like the utilitarian appearance of the Tough's external shell? All you have to do is pick a different style. Fugoo offers the Fugoo Sport and the bling-bling Fugoo Style in order to suit any taste, while not sacrificing the speaker's inherent waterproof integrity. The Fugoo proves that the loudest portable speakers can come in small packages and it has up to 40 hours of battery life.
This hardy little wireless speaker is diminutive in size (the smallest one featured here) but completely capable of pumping out enough volume to fill your personal space, whether you're in a medium-sized room, on an outdoor patio, the poolside, or at the beach. With its dual drivers and wide bass radiator, the ECOROX by Grace Digital is plenty loud enough to be heard over the rush of river rapids, the clamor of a beach party, or the patter of a relaxing hot shower. Want to know what else makes this little behemoth a really cool entry into the rugged Bluetooth category? It floats! With the ECOROX you don't ever have to worry about losing it to sinking, which is a real plus for a speaker that is designed to see a lot of action by the water. Grace Digital also offers a larger version of this speaker, the ECOXBT which might be worth checking out if you want a larger speaker with even louder sound.

Discover your iPhone's hidden features
Get one daily tip each day (with screenshots and clear instructions) so you can master your iPhone in just one minute a day.
Super Rugged + Great Sound
:
UE BOOM 2
($137.99)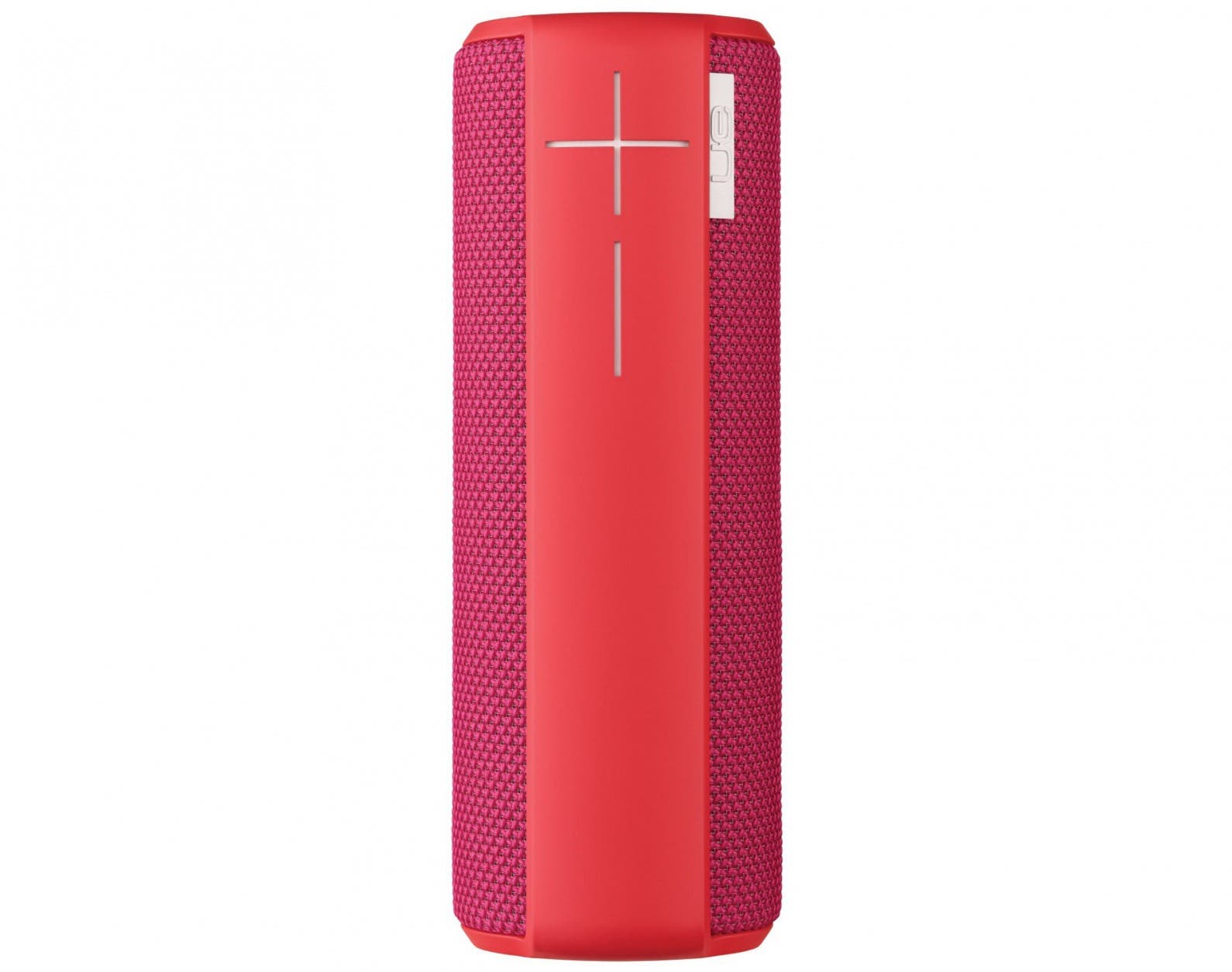 Now here's a cool looking entry to the rugged outdoor Bluetooth speaker category that is deceptively more durable than its fashionable looks indicate. At first glance, this speaker gives no hint of just how durably crafted it really is, but when you look deeper, the specs tell a different story. It's been meticulously designed to deliver the loudest 360-degree sound that is finely balanced and crystal clear. The BOOM has sealed ports to keep liquid and debris away from any sensitive components, and the exterior mesh covering the drivers and innards has been coated with a water and stain resistant material, making this high-fashion speaker one to reckon with when it comes to rugged waterproof gear. As if this weren't enough, the BOOM sounds awesome! Truly, this speaker has some of the best, most boisterous audio of any Bluetooth speaker on the market, rugged or otherwise. It also allows you to wirelessly pair two BOOMS together via a convenient free app and comes NFC equipped. To say I was blown away by the BOOM would be an understatement.
Extra Battery Indoors and Outdoors: Braven BRV-X ($99.99)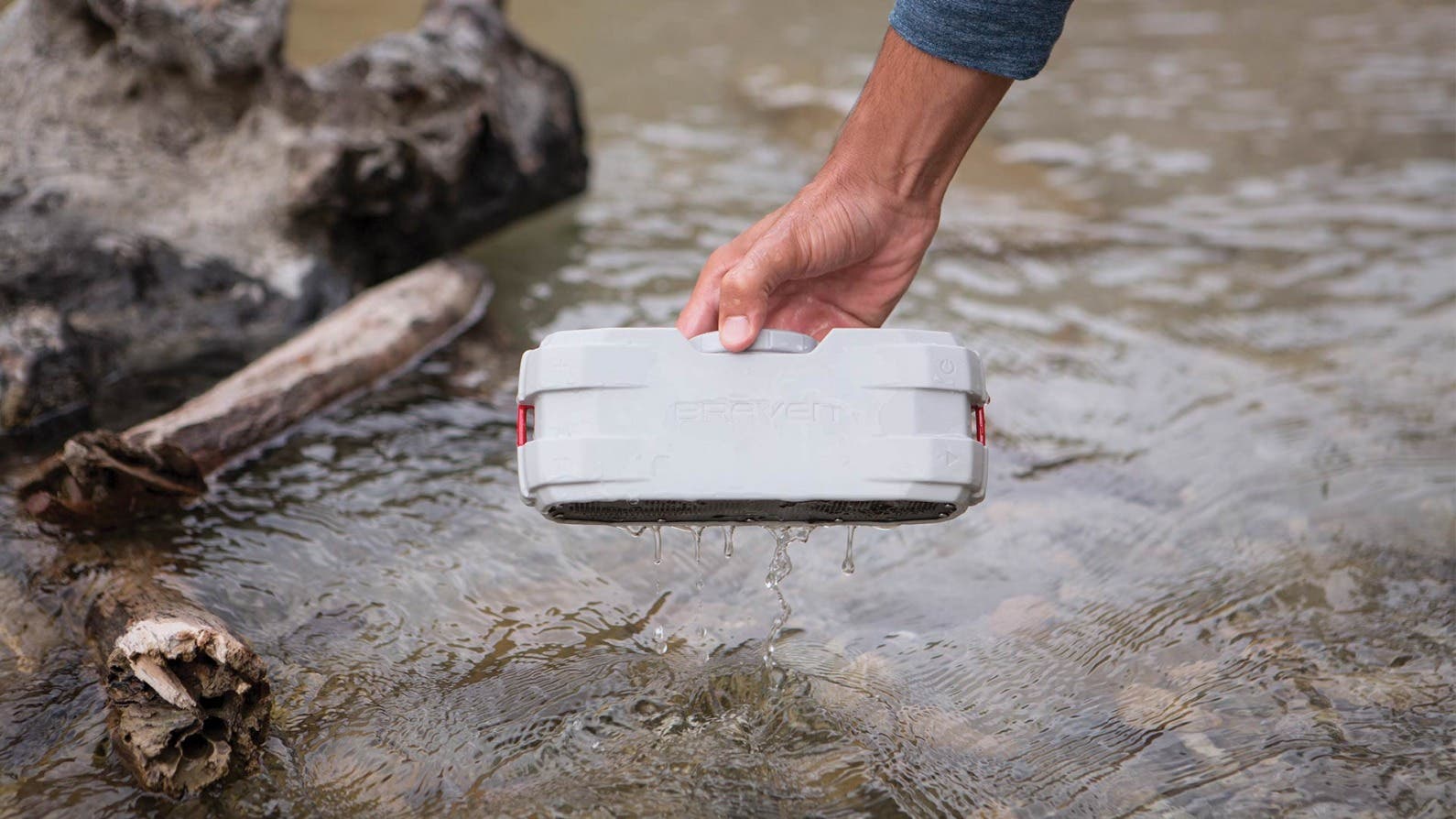 The BRV-X is an awesome option for summer adventures. While small enough (relatively speaking) to conveniently tote around with you, it's big enough and powerful enough to really pack a punch! This multifunctional speaker doesn't just deliver great sound though, it also has a built-in back-up battery to charge your iDevices. The BRV-X also allows you to wirelessly pair two of the speakers together for true, full-range stereo performance. Another neat feature (as if those weren't enough) is its indoor/outdoor mode options. Outdoor mode delivers a deeper, more expansive sound for all those times that you'll be putting this rugged speaker to use in the great outdoors—though I have to say, outdoor mode sounded pretty darn good indoors too! And if the BRV-X is a little on the large side for your purposes, there's always the excellent BRV-1, Braven's also impressive smaller sibling.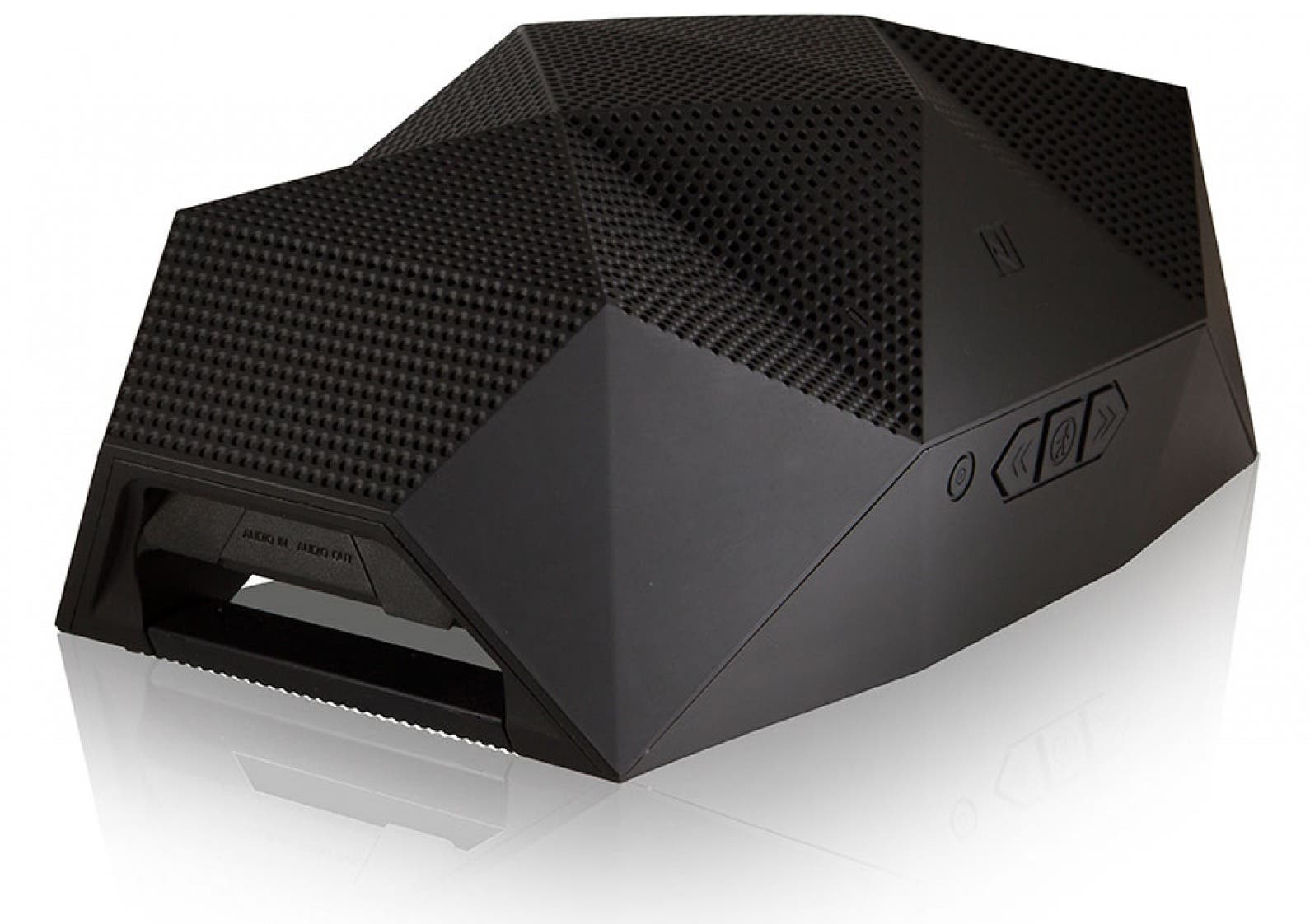 Outdoor Tech specializes in producing cool, fashionable gear for an active lifestyle. The company's modern contemporary design makes its wireless Bluetooth speakers easily identifiable; and its attention to acoustic detail means that its speakers aren't just built tough, they are built to deliver exceptional sound quality. The Big Turtle Shell puts out a robust sound; and when I say it can get loud, I mean it! The heavy-duty, water-resistant Big Turtle Shell puts out 110 decibels of blistering audio and is arguably the loudest of these portable outdoor speakers featured here; though that really shouldn't come as a surprise to anyone familiar with the original, mini Turtle Shell, which also had a reputation for being one of the louder Bluetooth speakers for its smaller size. This larger Turtle Shell picks up where its smaller predecessor left off and continues in a tradition of portable sonic excellence. Additional perks: the Big Turtle Shell has a 7,800 mAh battery bank that can also charge your USB devices. It can charge your iPhone up to four times and it has two convenient handles built in to its construction.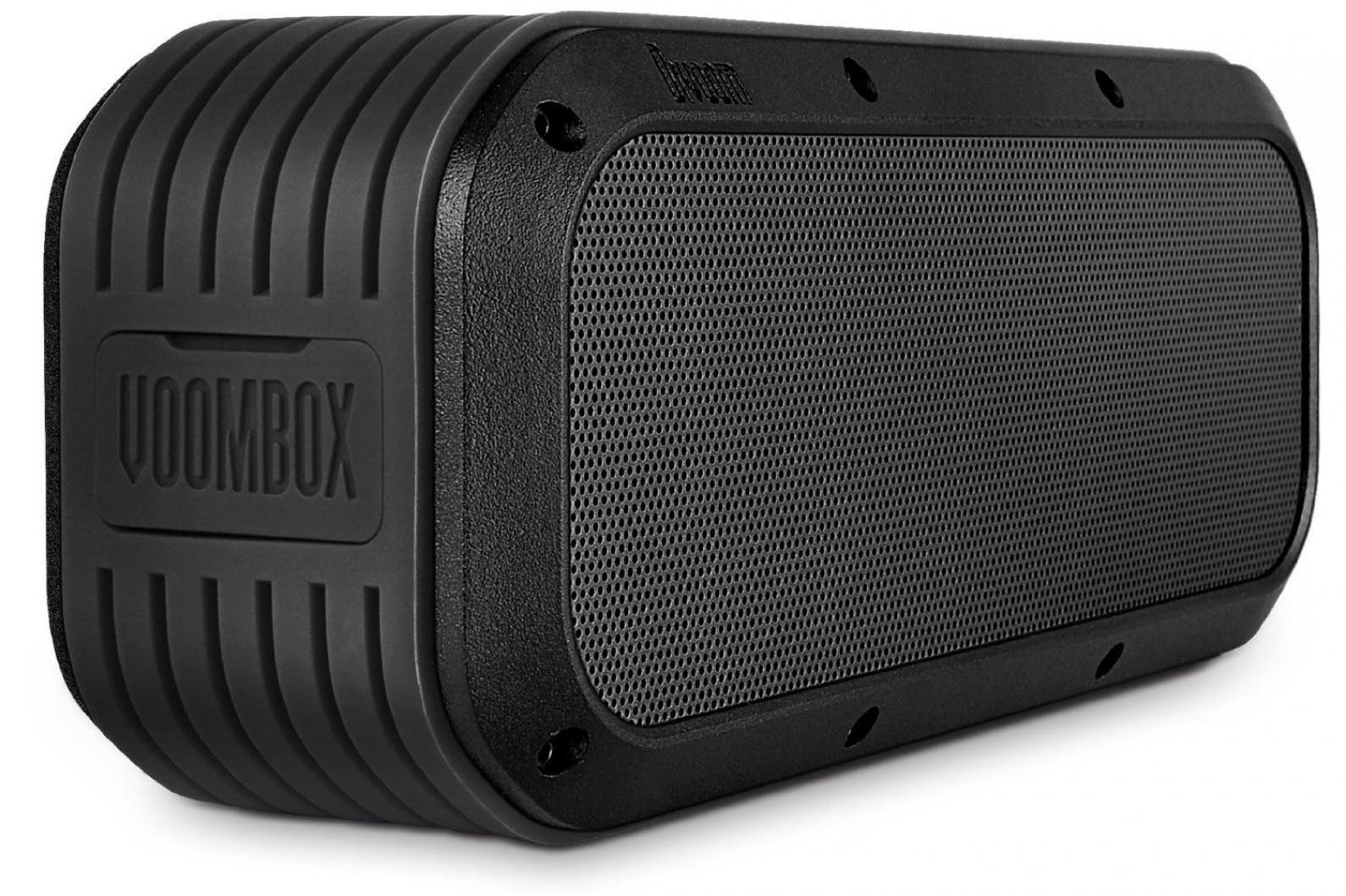 The Voombox not only unleashes some majorly powerful sound with its 5 drivers and 15-watt output, it's also one of the most affordable rugged outdoor-ready speakers I've come across. With a sturdy metal body covered with resilient, shock-absorbing rubber, the Voombox is built to withstand the abuse that goes along with playing hard and the hardships of the elements. Like the other Bluetooth speakers featured here, the Voombox has sealed ports so that you don't have to worry about dirt or splashes damaging it. Another feature it shares with some of the other speakers here is its omni-directional sound, so that wherever you are, you get a clear sound stream. Powerful enough to fill a medium-to-large sized room with crisp, clear sound, the Voombox is an excellent audio companion for your summer adventuring, whether indoors or out.