By

Leanne Hays
Updated 06/06/2019
The Worldwide Developers Conference 2019 keynote event has come and gone, leaving us with an array of updates, reorganizations, additions, and hardware to assimilate into our mental map of Apple products and services. Rumors were flying about the death of iTunes, new iOS, watchOS, and Mac features; now let's go over what really happened, and what it means for both Apple developers and customers.
Related: WWDC 2019 Recap: iOS 13, iPadOS, watchOS 6, macOS Catalina & More
Apple Arcade, Apple Card, Apple TV+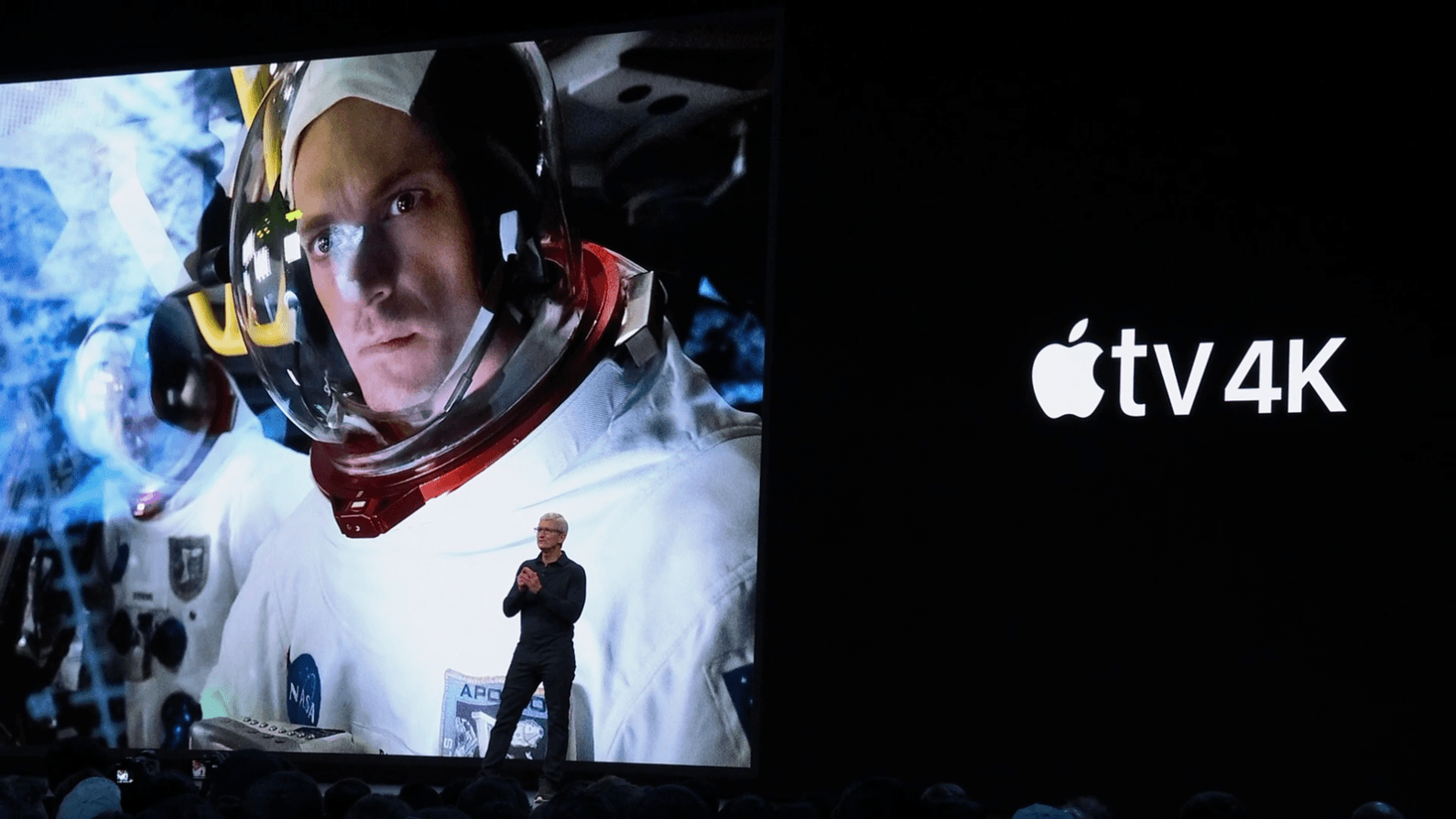 First up, a lack of new details about the suite of services announced at the last Apple event. Apple Arcade, we were told, is coming later this year, while Apple Card will join us sometime this summer, and Apple TV+ a few months later, in the fall.
This lack of firm debut dates or further details about services is worrisome; why aren't we hearing anything new or different than we did back in March? Is Apple really rolling out these services along this timeline? If so, why didn't we hear more about subscription prices or features?
Apple TV & a Bonus for Gamers
Households with an Apple TV will be excited to learn that tvOS will now offer multi-user support, meaning that each user will have their own Up Next list, as well as personal recommendations for movies and shows they might enjoy.
In huge news for gamers, tvOS will now support Xbox One S and PlayStation DualShock 4 controllers for Apple Arcade play, indicating that Apple must really mean it when they say the gaming subscription service is coming soon.
A Preview of watchOS 6
As we expected, details of the new Apple Watch operating system were announced, and it will offer some exciting health features that Apple did a great job keeping under wraps. For starters, a new Trend tab in the Activity app compares behavior over time. Each 90-day period will be stacked up against the last 365 days of use, and coaching offered based on that data. New metrics, including flights of stairs climbed and walking pace will allow your watch to give you more meaningful and helpful suggestions about your activity goals.
Additional new health features include menstrual cycle tracking to manage and track data about duration of period, symptoms, fertility, and more. A hearing health app called Noise will spot check audio input and let wearers know when sound levels are in a range that can impact their hearing over time.
Other long-awaited improvements include an App Store just for the Apple Watch, and accessible directly from the device. One telling bit of news gives us an idea of the direction Apple Watch use is taking; new developer tools allow for watch-only apps that work independently of an iOS app. This is one step closer to my dream of an Apple Watch that doesn't need to be paired to an iPhone at all, and can act as an independent phone and wearable all in one.
iOS 13 Revealed
I was wondering if Apple would number their newest operating system 13, or just jump straight ahead to 14 and skip the unlucky digit. 13 it is, though, all year long. In addition to 30% faster Face ID and quicker app launch, downloads, and updates, we'll finally get Dark Mode for our iPhones, as predicted.
Privacy features were a big hit, garnering lots of applause from the audience. Apple is rolling out protections including sharing location just once when requested by an app, rather than leaving location services enabled. Wi-Fi and Bluetooth protections have been beefed up as well so apps can't infer your location by using that information, and Apple is even offering the option for customers to sign in to apps through Apple rather than their personal email or social media accounts, revealing as little personal information as possible.
While there were no other major surprises, it's clear that the folks at Apple have been hard at work to improve a variety of applications and features. Notes will finally offer support for shared folders, time-synced lyrics join the Music app, Reminders has been reworked to understand where and when to send you notifications, and even which other people you might like to tag. Maps has been majorly expanded and now offers the ability to organize your favorite locations into collections and sharable lists. These and other improvements indicate an ongoing commitment to thoroughness and quality, providing the maximum from each app and device.
New Operating System for the iPad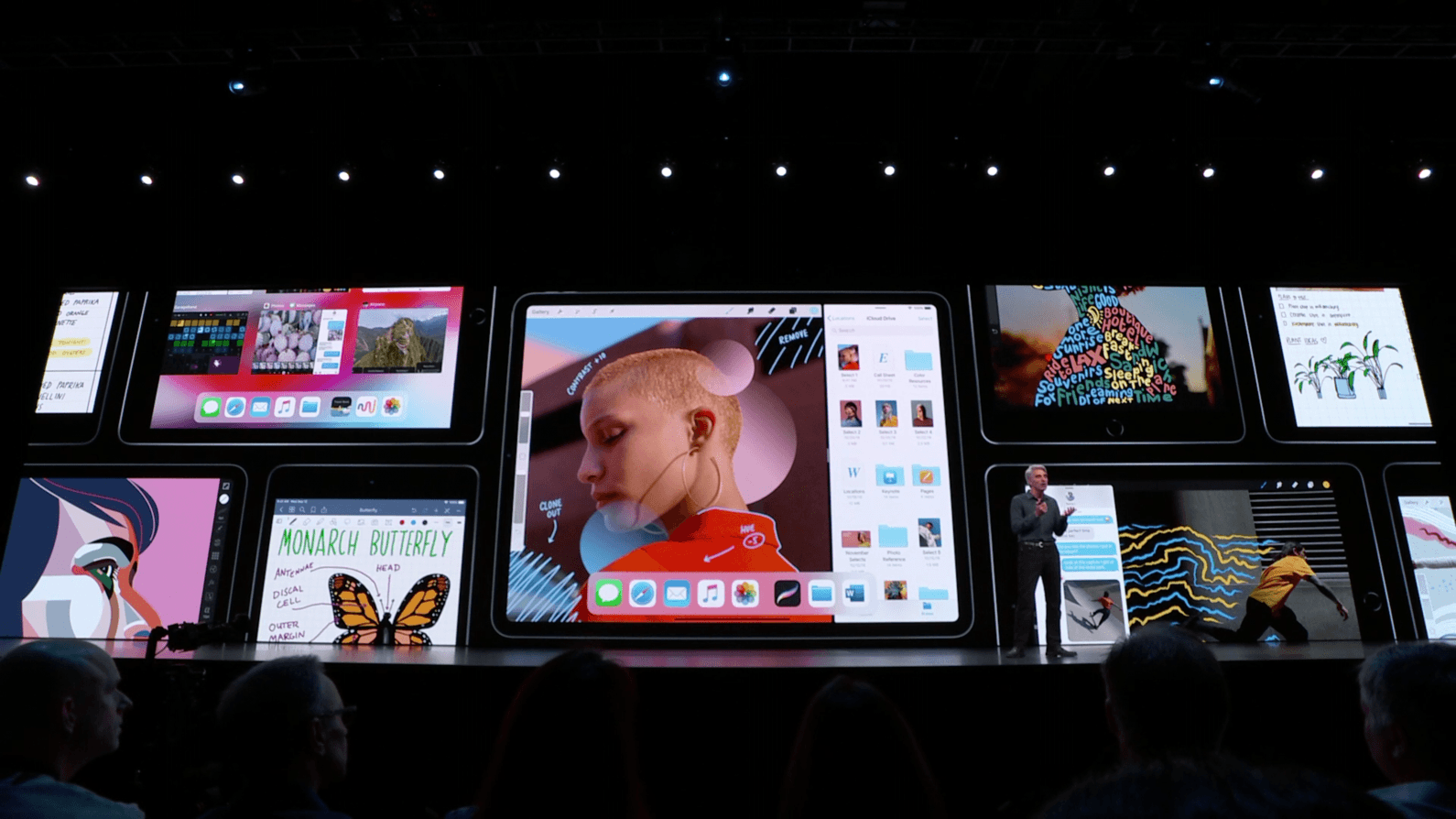 In the theme of fully optimizing device use, today we learned that the iPad will break from the pack of iOS devices and run on iPadOS. The new operating system has its roots in iOS, but offers new features and capabilities to match the versatility afforded by the tablet's larger displays, and broader range of features.  
Apple has been offering its line of tablets as an alternative to the laptop for some time now, and iPadOS will close the convenience gap between laptops and iPads significantly. The new operating system will allow iPads to use an improved version of Split View, a redesigned Home Screen with more apps per page, an even more responsive Apple Pencil, and a list of new keyboard shortcuts. iPad users will even be able to work in two Microsoft Word documents on the same screen!
In another convenient development, the iPadOS will also allow iPads to support thumb drives. Browsing Safari will offer the ease of using a lap or desktop rather than an iPhone, with iPads being routed to the desktop rather than mobile version of websites.  
New Mac, XDR Display & Stand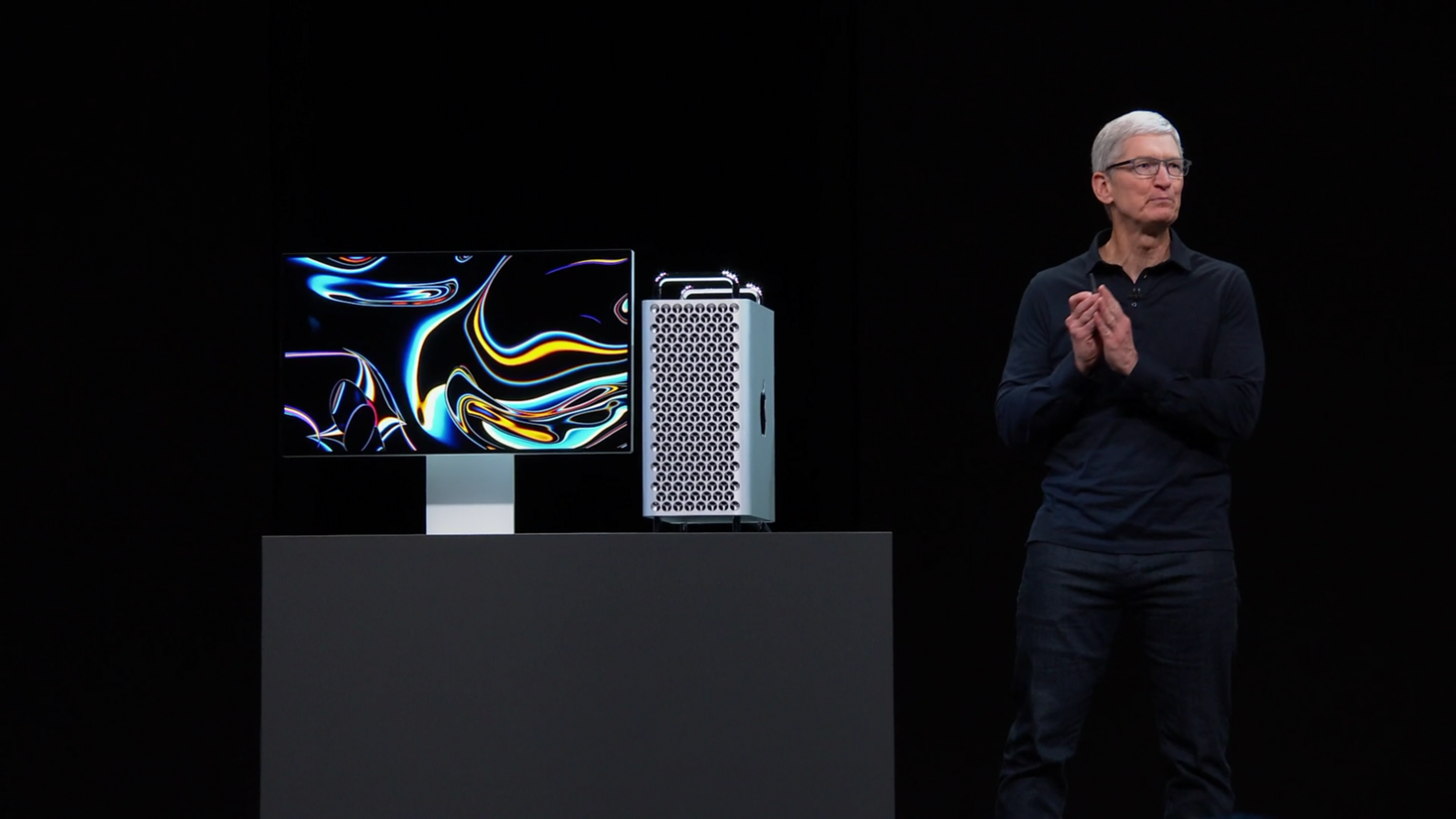 Apple's latest in its line of Macs, the Mac Pro, was also revealed today. Although it looks like a large, shiny cheese grater, it's what's inside that counts, right? The guts of the beast include a high-performance memory system and the world's most powerful graphics card, and Apple assures us that you can configure and expand the Mac Pro to meet any of your professional needs.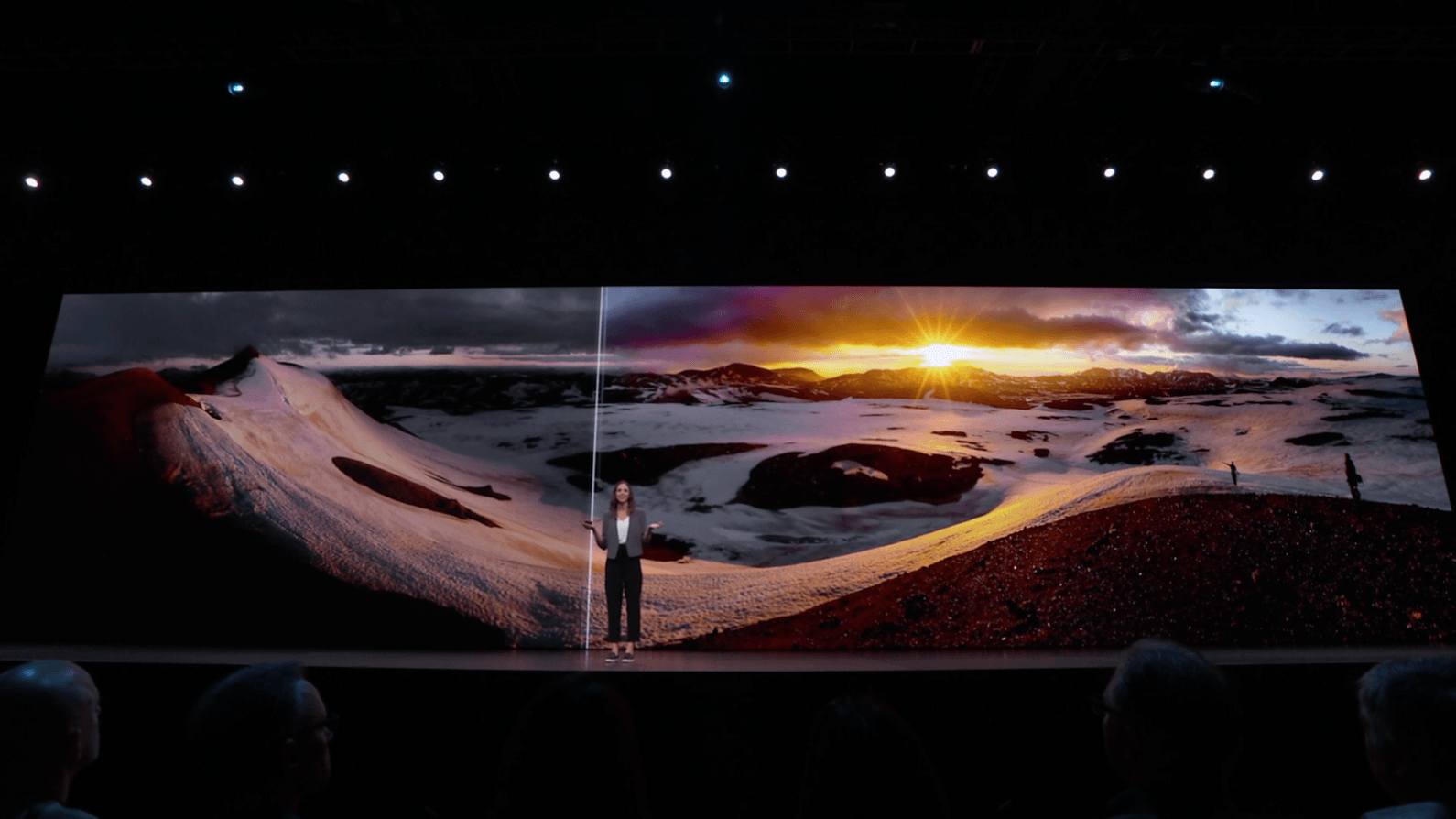 There's a new Mac display to match, of course. The Mac Pro can connect to up to six of the new 6K Pro Display XDR (extremely dynamic range). This 32-inch size is the largest Retina displays that Apple has ever made, and offer a super-wide viewing angle, direct backlighting, 1,000,000:1 contrast ratio, and more.
MacOS Splits iTunes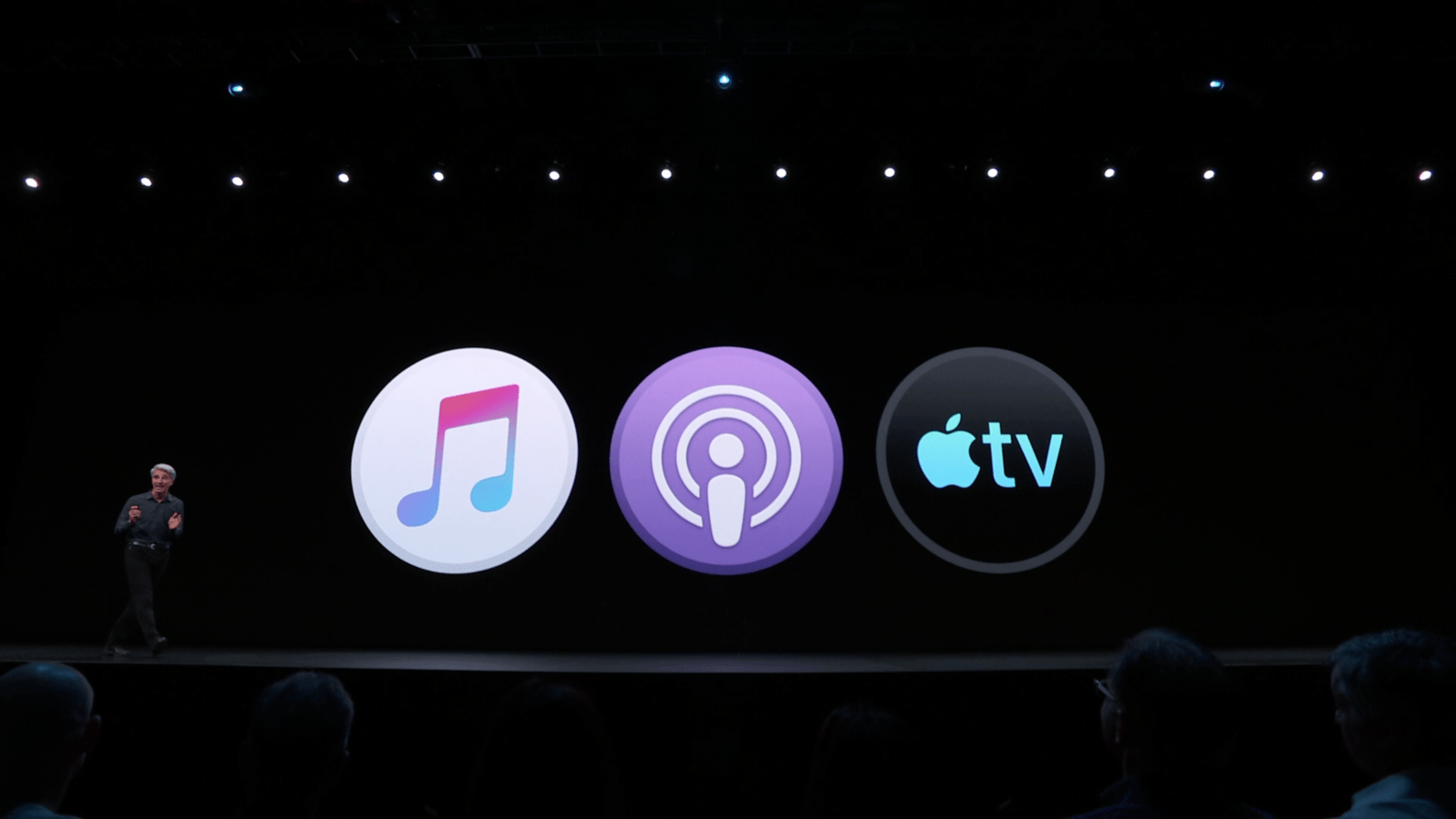 The iPad will have its own operating system, and so will the Apple Watch, but there's another big change afoot. The iTunes that we've known for all these years is being split into three apps: Apple Music, Apple Podcasts, and Apple TV apps. This change falls in line with the direction of making each piece of hardware or software function optimally within a framework that allows it to shine. Rather than stuffing music, movies, TV shows, podcasts, and apps into one gigantic app, content will be streamlined and easier to find. Guess what else? No more iTunes popup whenever you plug your iPhone into your Mac!
Catalina Brings Devices Together with Sidecar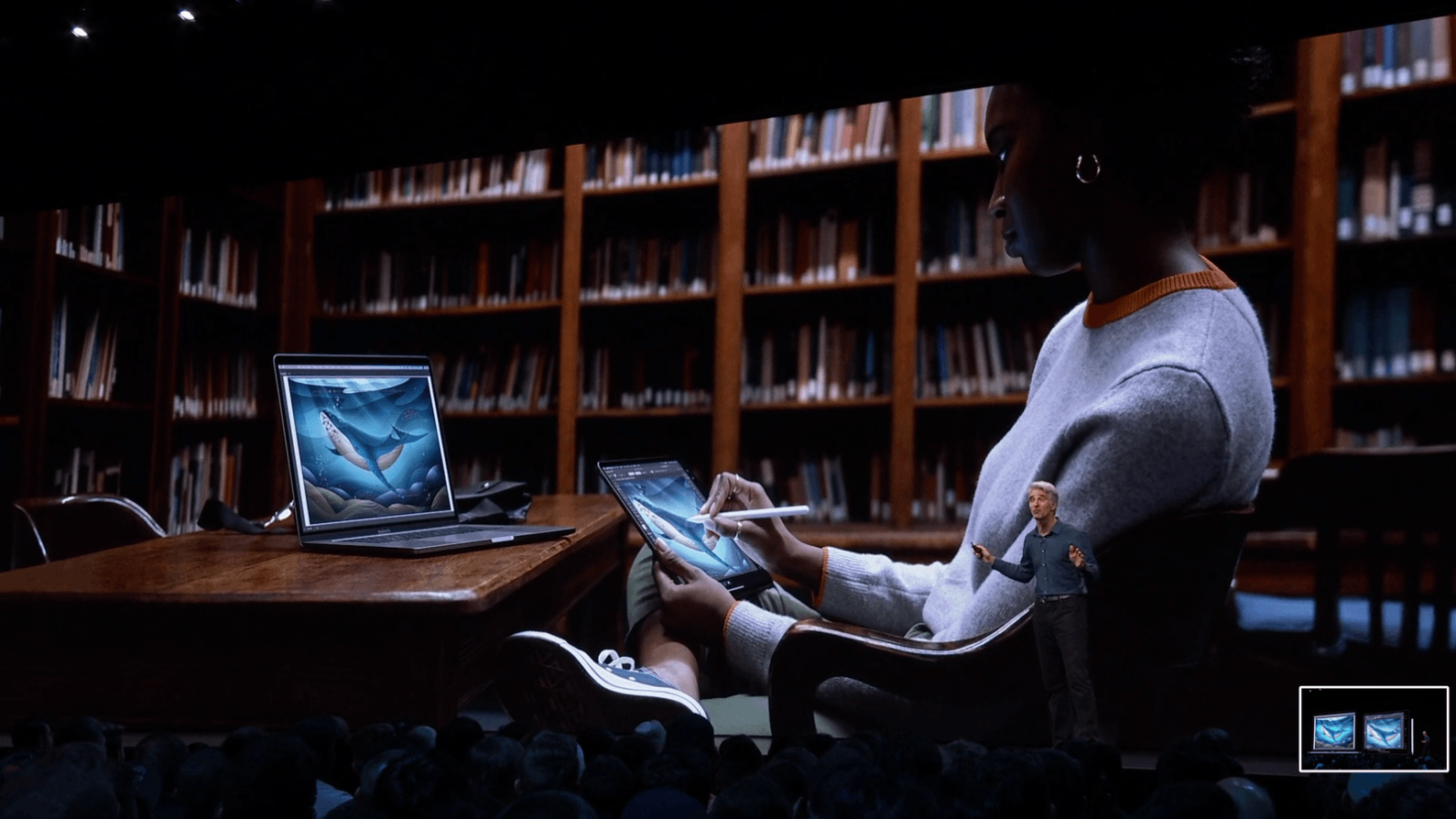 The latest Mac operating system, Catalina, offers a nifty crossover app for iPad and Mac users. Once your Mac is updated and you've downloaded the Sidecar app, you can use your iPad as a second monitor for your Mac, either wirelessly or with a cable, and Apple Pencil is also supported.
Accessibility, Assistive Technology & Catalina
One of the most exciting parts of the macOS reveal was the Voice Over demo. Not just Macs, but also iPads and iOS devices will now be fully controllable through Siri speech recognition and voice commands. This includes gestures like swiping, scrolling, and tapping, and extends across "virtually any app," according to Apple.
Catalina Crossovers
Find My
MacOS Catalina includes lots of updated security features, but one of the most useful will probably prove to be the new Find My app. This app is a combination of Find My iPhone and Find My Friends, and uses the Bluetooth "ping" emitted by your Mac, Apple Watch, AirPods, and iOS devices, even when they're offline. Other Apple devices, both yours and those in the surrounding area, can help you track your missing item's signal.
Screen Time App
The Screen Time app is jumping from iOS to include macOS and, presumably, iPadOS. This will give users a more complete picture of individual and family time and activity on Apple tech.  
Project Catalyst
The days of separate teams of developers for iPhone, iPad, and Mac apps are coming to an end. Apps that have already been rolled out can quickly update them for the Mac, and new apps can be simultaneously developed for the iPhone, iPad, and Mac. I'm hoping that this development will not only make our favorite apps available across the Apple ecosystem, but also free up time and creative energy for developers so they can offer an even broader range of well-executed content.