By

Hallei Halter
Mon, 06/03/2019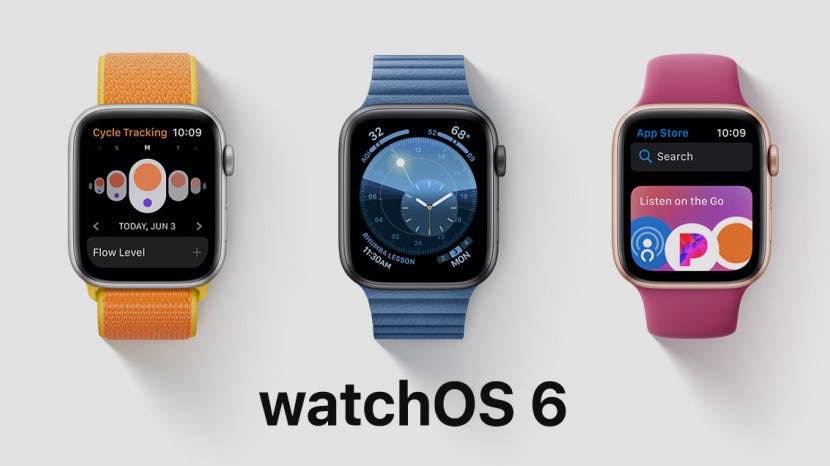 During today's WWDC keynote Apple announced a lot of new watchOS 6 features that will give Apple Watch users more ability to leave their iPhones at home and options to further customize their watch'spotential and appearance. Expect new watch faces, improved fitness tracking, hearing health features, and much needed apps like Audiobooks, Voice Memos, and Calculator to be added to Apple Watch. The watch will also get its own App Store when watchOS 6 is released.
Overall, watchOS 6 is removing the baby gate for Apple Watch to eventually become an independent device for its users, especially for those who have a cellular Apple Watch. While full autonomy isn't quite possible yet, this update for Apple Watch is definitely a milestone. WatchOS 6 is currently in beta and will be publicly available in fall 2019. For the watchOS 6 update, you'll need an Apple Watch Series 1, 2, 3, 4 or later with an iPhone 6s or later running on iOS 13 or later.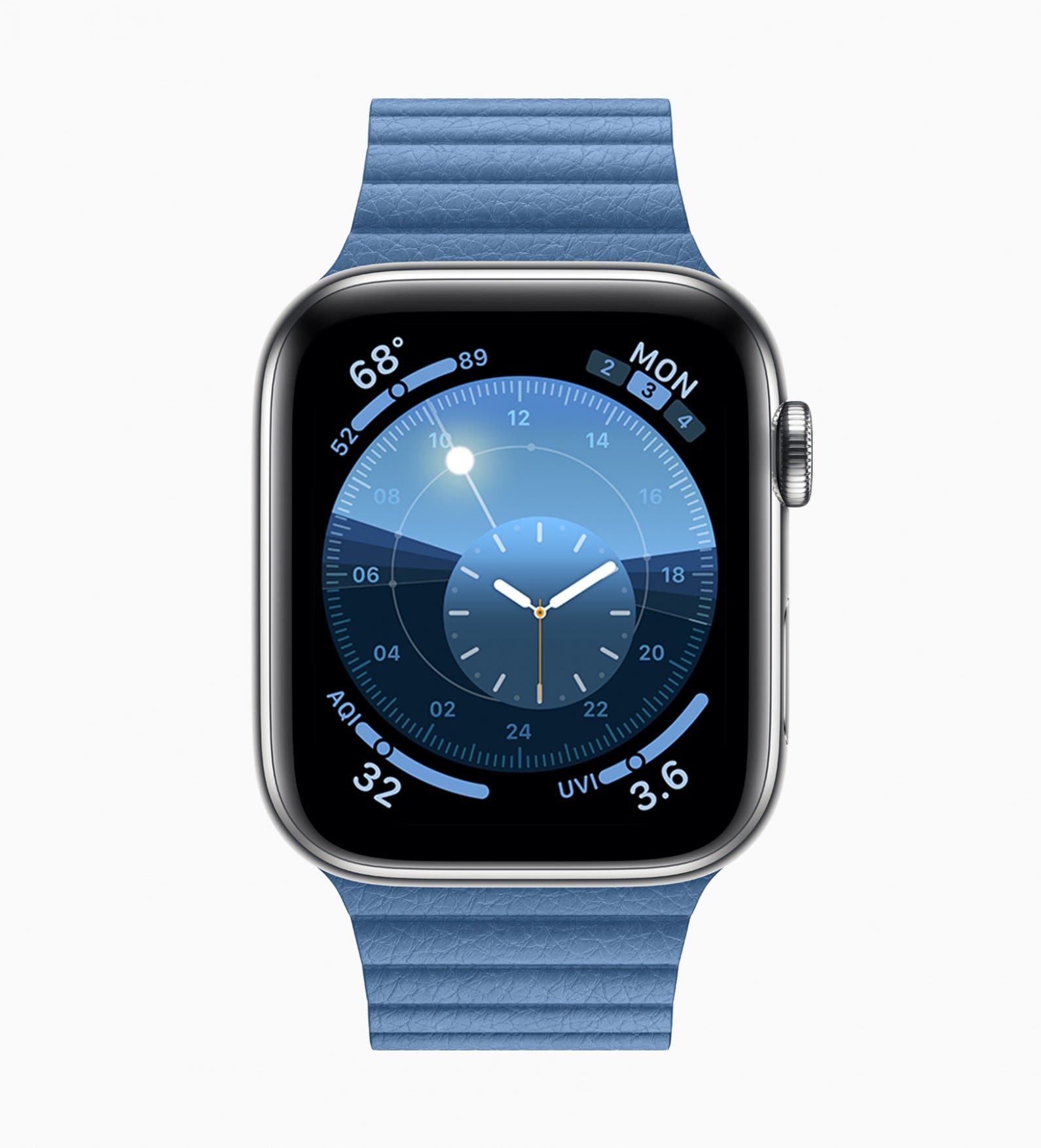 Watch Faces
The rollout of new Apple Watch faces is largely welcomed with a few iPhone Life office favorites decided right on the spot. Solar Dial provides an attractive display by charting the sun's path while more simple watch faces like Gradient and Numerals piqued my interest. By holding two fingers on any watch face, you'll be told the time out loud. Another feature you can enable is a taptic chime which can either vibrate on the hour or audibly chime with a chosen sound such as birds that were recorded in Apple Park (recorded, not captured, as assured by Apple's own Kevin Lynch). I'm not sold on the audible chime, especially in a public setting, but I wouldn't mind an hourly vibrational nudge to keep the day from slipping by.
The Watch Gets Its Own App Store
An iPhone-independent App Store app for the Apple Watch is on the horizon, uncoupling the device from the iPhone and allowing more stand-alone use. The demo promised the ability to browse and purchase apps all on the watch. Given the size of an Apple Watch display, we'll have to see just how much scrolling we'll need to do to read an app's information, or if watch users will be reading condensed descriptions and reviews. With an app store solely dedicated to the Apple Watch, could watch faces by third-party developers be coming onto the market in the near future?
More In-Depth Health & Activity Tracking
Speaking of apps, watchOS 6 is setting loose some largely anticipated expansions for health and fitness tracking. Unfortunately, a rumored native sleep app and the pill manager Dose were not confirmed for watchOS 6.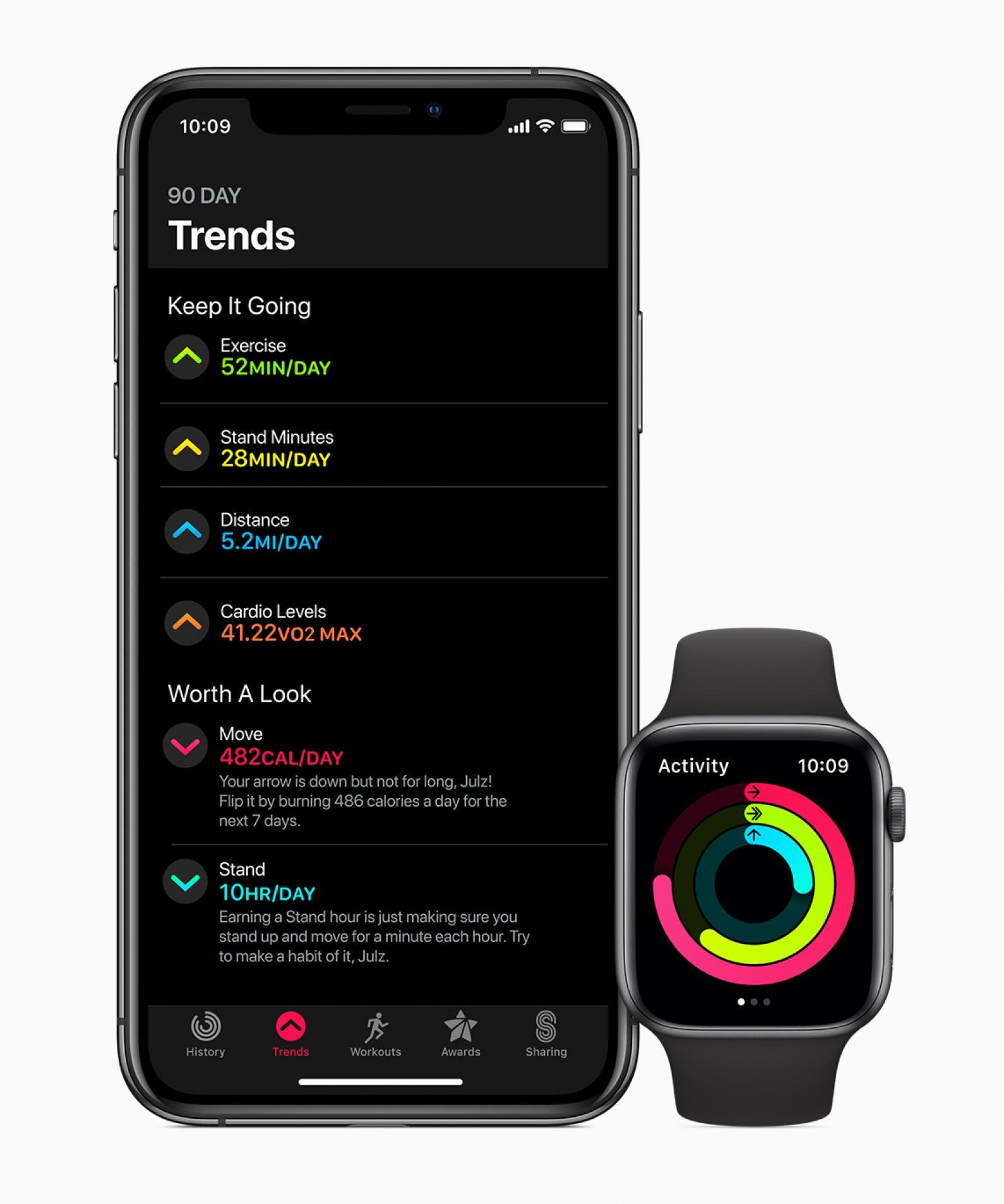 Activity Trends
This new activity-tracking feature, which will be shown on both the Apple Watch and the iPhone via the Activity app, will log metrics to compare your last 90 days against the past 365 days to make customized suggestions if it notices a downward trend.
Cycle Tracking
This new feature lets user keep tabs on menstruation and fertility windows by inputting data on aspects like flow, symptoms, duration, and more.
The Noise App
This new health feature can measure external decibel levels to alert you to probable hearing damage if you're trying to enjoy a loud event, such as a concert or sports game. And Apple stays on top of privacy concerns, as it was emphasized that audio is only sampled, not recorded, while using the Noise app, and all health data is encrypted. 
More Apps
Voice Memos, Audiobooks, and a Calculator app (with both a tip and split the bill function) will finally be available on Apple Watch. These can be featured on the Watch Face as complications. Complications will also be further customizable and interactive, along with improved runtime and streaming capability.