If you're wondering which iPad to buy, you've come to the right place.
By

Amy Spitzfaden–Both
Mon, 06/28/2021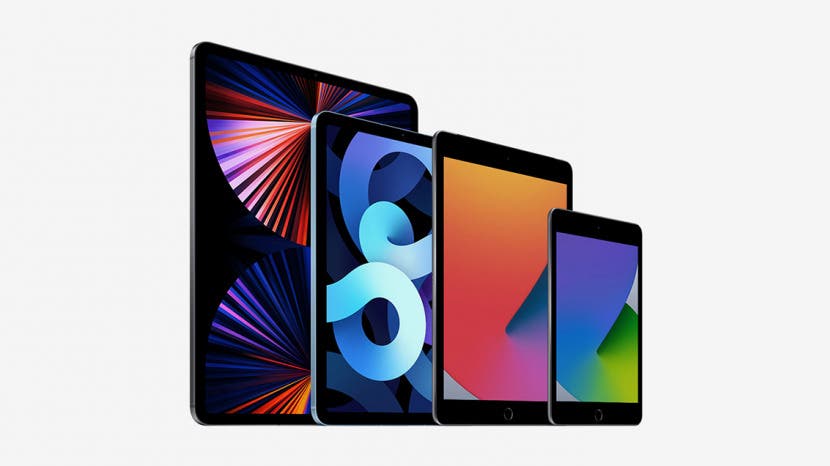 Wondering which iPad to buy? When you're looking for a new iPad, an iPad comparison can be as confusing as it is helpful. You get all the specs, but what do they actually mean? An iPad is a significant investment for many, so you want to make sure you get one that fits all your needs, whether that's budget or performance requirements. Let's look at the different iPad options and see which is right for you.
Jump To:
Which iPad Should I Buy?
I remember when I bought my first iPod back in 2005 I was convinced I needed the newest, highest-end version for the purchase to even be worth it. A lot of this might have been teen logic, but even in adulthood there is a certain amount of security I feel when considering the newest and most expensive version of something. It's the best there is, right? Well, not exactly. A few years after my fated video iPod purchase, I let someone talk me into buying an 18-inch Dell laptop because of all its amazing processing power, and was stuck hauling this monster to my college classes when all I used it for was Word and watching a few videos. I learned the hard way that it's important not to fall into the "bigger is better" trap. Yes, the iPad Pro is an excellent choice for many, but what about an iPad Air vs. iPad Pro or a regular iPad vs. iPad Pro? Different people have different needs and budgets, so let's look at which iPad is right for which person.
Apple iPad
The iPad base model is great. It does what it needs to do, and sports the lowest price tag (even lower than the iPad mini). Between its smaller size, relatively low price, and basic functionality, it could be a great contender for kids or shared family use, depending on the household's needs. It's an ideal fit for those who are looking for similar use as their iPhone but want a bigger screen, whether for touch screen precision or magnification. Its small size lends itself well to travel, but its cameras are less than impressive. So if you want to bring it on your trips to take pictures, you might find yourself frustrated with the quality. Other frustrations of this model include that it only works with the first-generation Apple Pencil and while it supports smart keyboards, it does not support Apple's Magic Keyboard. Casual users would do well with this model, but those with more specific requirements may find it limiting.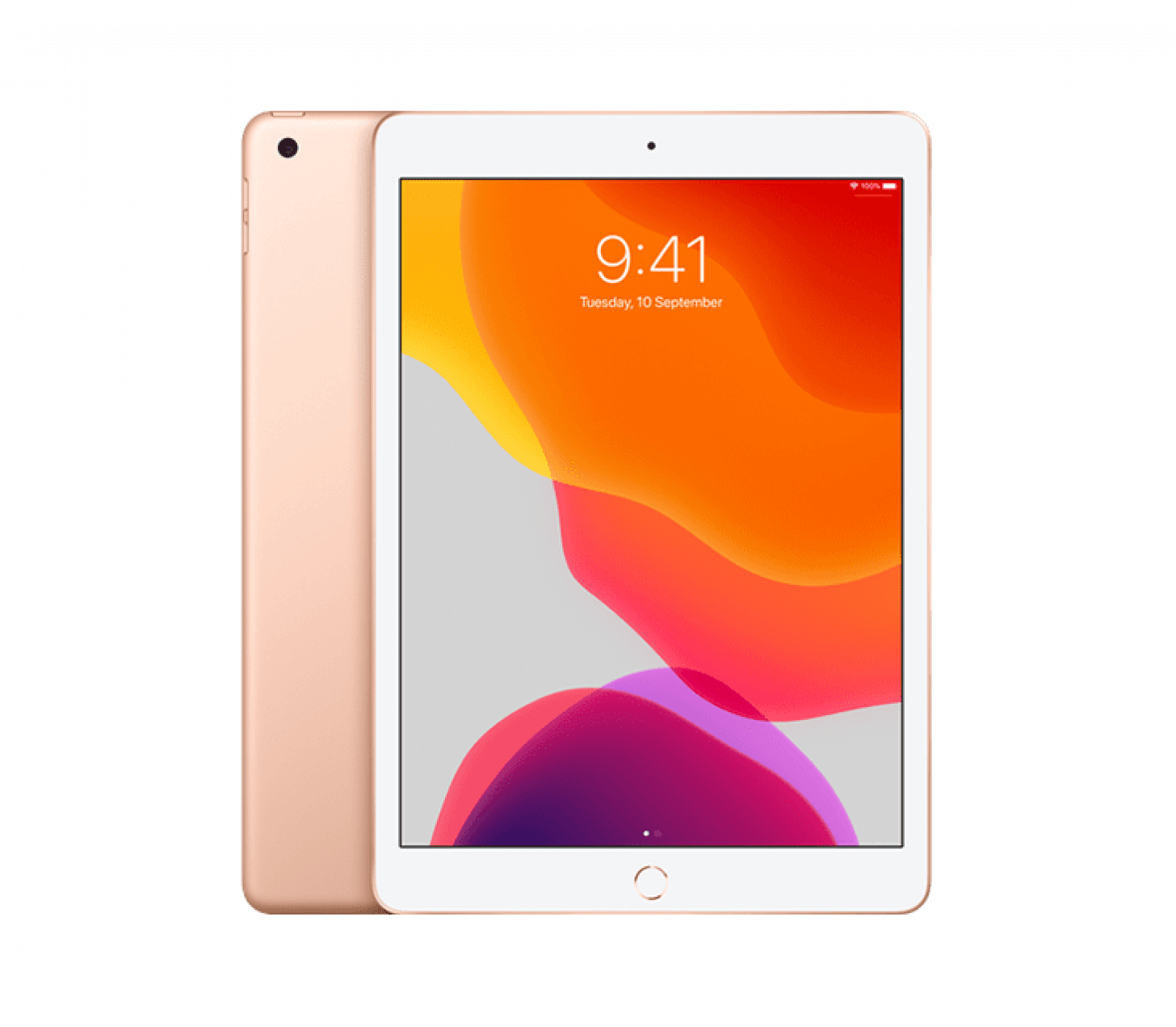 Pros
Cons
Limited storage
Not compatible with Apple Pencil 2 or Magic Keyboard
Low-end cameras
Who the iPad is Good For
Casual users
Families
Those looking for a bigger screen than an iPhone but similar functionality
iPad Air
At 10.9 inches, the fourth-generation iPad Air is still on the more portable side, but is noticeably bigger than the base model. This can make it a little more challenging to travel with, but it's still comfortably lightweight. And out of all the current models it offers the most color options, which gives the design extra charm. It also uses the A14 Bionic chip, which offers better processing speed and multitasking capabilities compared to the A12 Bionic chip used in the iPad and iPad mini, but falling short of the impressive M1 chip present in the new iPad Pro, which is the same as what's in the new Macs. The iPad Air is a happy medium of functionality and price, great for lighter work, such as sketching or, in my case, proofing magazine pages. It's also compatible with the Apple Pencil 2 and the Magic Keyboard, offering some higher tech outfitting options.

Pros
Better processing power than the iPad
Lightweight and portable
Most color options
Apple Pencil 2 and Magic Keyboard support
Cons
Limited storage
More expensive than the iPad
Cannot replace a laptop as fully as the iPad Pro
Who the iPad Air is Good For
Professionals looking to sketch or take notes
Those looking for a balance between functionality and price
Students
iPad Pro
Is the most expensive the best? In many ways, yes. With Apple's new M1 chip in the latest iPad Pros, processing power is closing in fast on the Mac. This is definitely the best option for those looking to replace their laptops entirely with an iPad. The cameras also rival, if not surpass, the iPhone 12 Pro line. You can choose between an 11-inch and a 12.9-inch display, which is opens a lot of possibility for drawing and design, but significantly hinders transportability. The iPad Pro is an excellent choice for those looking for serious functionality, such as designers and video makers, but the price tag and the size may be deterrents to many. Another plus for professionals is the storage options, which go all the way up to 2 TB, but the average person isn't going to ever need that much storage on one device, so the casual user won't benefit.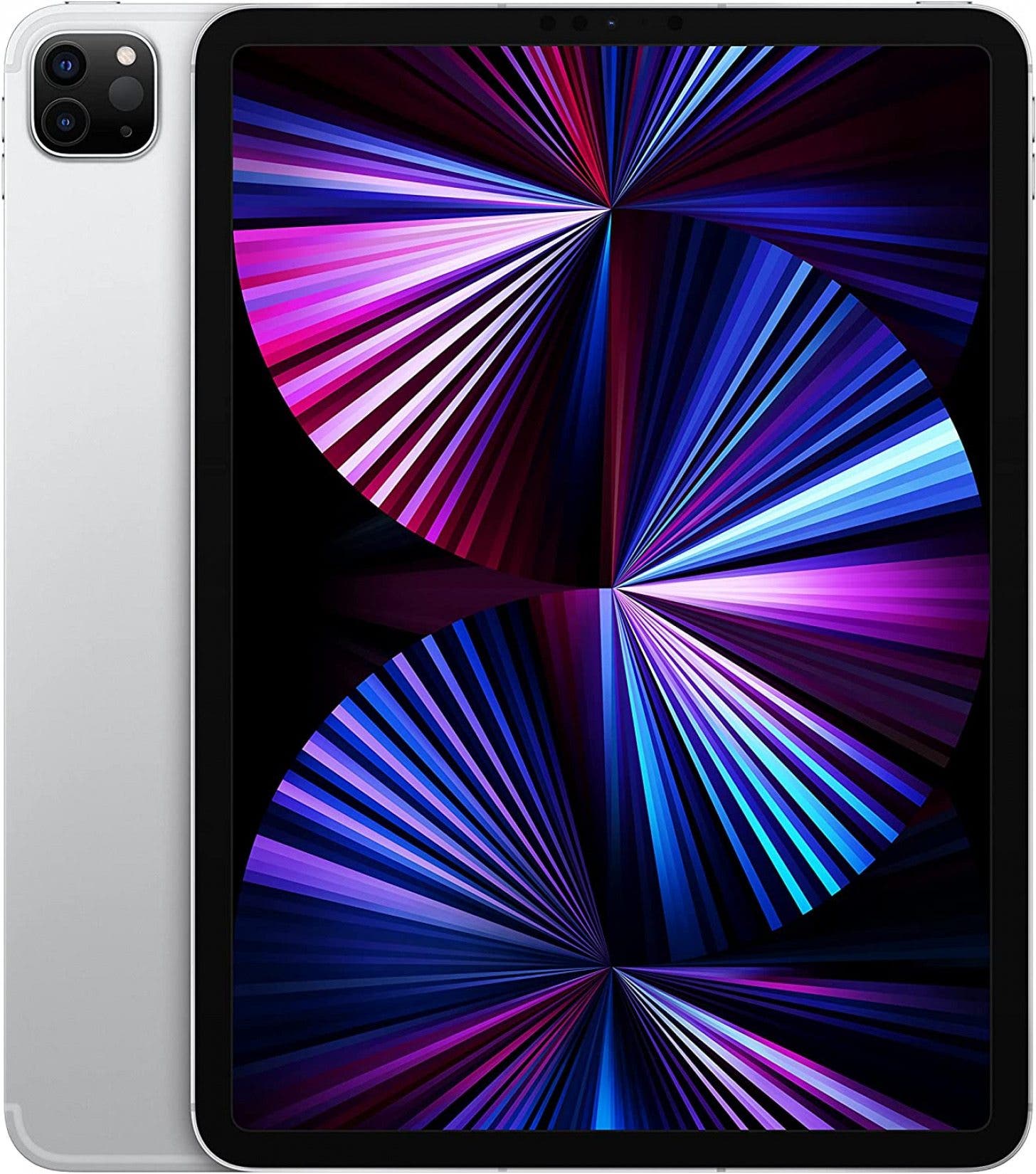 Pros
Near computer-level functionality
High quality cameras
Large screen
Lots of storage
Cons
Expensive
Larger and heavier than other models
Many of the features that drive up the price won't benefit a casual user
Who the iPad Pro is Good For
Professionals, especially those in video and/or design
Those looking to replace their laptops entirely
iPad Mini
The iPad mini is a bit of a head scratcher because even though it's the smallest in size and extremely limits external gear options (it only supports the Apple Pencil 1 and Bluetooth keyboards), its price tag is actually higher than the iPad base model. At 7.9 inches, it is significantly smaller than all the other iPad options, which can be very beneficial to those with smaller hands and limited mobility, plus it's by far the most portable option. Still, it's hard to recommend spending more money on something smaller that doesn't even do as much, so a smaller screen and/or portability would really have to be your priority for a mini to be worth it.


Pros
Small screen size
Portable
Still within budget pricing
Cons
More expensive than the iPad base model
Limited functionality
Limited external gear options
Who the iPad Mini is Good For
Those with small hands and/or limited mobility
People whose priority is portability
What About Older Models & Used iPads?
If you know what you want, but don't like the price tag, it's worth looking into either getting an older model or a used device. Stores will often discount previous models when a new one is released, as long as they still have it in stock. Other times, however, you might not be able to find new versions of any previous model at all, and way want to look into pre-owned, refurbished models. Here are some things to consider while looking at older models:
Whether you can get it from a reliable source, such as a store or chain you trust rather than someone on the internet promising it works
How much of a discount you're getting compared with the newer model
What functionality and features you're losing by going back a step
It's important to remember that many people were entirely satisfied with their top-of-the-line devices just last year until this new one was announced. If you have an idea which kind of iPad you want, but don't want the price tag and don't necessarily need all the new features, an older model might be the way to go.