More Power, Better Video Calls, Same Price
By

Cullen Thomas
Tue, 09/14/2021
Apple announced two updated iPads at its September 14 event in 2021. The two iPads are the iPad (9th generation) and a redesigned iPad mini (6th generation); we'll go over the features and pricing of both iPads, which seem optimized for video use, including features like increased brightness, better color with TrueTone, and also Center Stage, which allows the cameras to track your movement while you record a TikTok or a chat in a FaceTime Call. Let's get started.
Related: Everything Apple Announced During Its September 2021 Event
How Much Do the New iPad & iPad mini Cost & When Can I Buy Them?
Availability
Pre-order: September 14
Available in stores: September 24.
iPad (9th Generation) Price
Starting price of $329 for the Wi-Fi model and $459 for the Wi-Fi + cellular model
Educational pricing begins at $299
iPad mini (6th Generation) Price:
Starting price of $499 for the Wi-Fi model and $649 for the Wi-Fi + cellular model
What's the Difference Between the 8th-Generation iPad & the 9th-Generation iPad?
The latest generation of iPad didn't change much about the winning formula: it still has a Home button, it still has a 10.2 inch display, and actually offers one less case color: the 8th generation came in gold, but the 9th won't offer that option, only space gray and silver. Both generations will also run the new iPadOS 15, with all of its exciting new features.
Side-by-side, you're sure to notice that the 9th gen display has TrueTone, Apple's color accuracy and vibrancy technology, which makes the colors pop no matter your lighting environment. This subtle feature is a favorite among our editorial staff, so it's cool to see it finally arrive on Apple's most popular iPad.
The processor did get an upgrade, from the A12 Bionic to the A13 Bionic. The A13 premiered in 2019 with the iPhone 11 series, so while it is a powerful mobile processor, it lands the newest iPad at the budget end of Apple's fleet of new devices.
Another huge improvement to the 9th generation is the camera, which can capture 12 megapixels, compared to the 8th gen's 1.2 megapixels. That's a big increase, and it comes with an ultrawide angle lens designed to capture a very wide field of view. This lets the camera 'zoom' automatically to focus on you as you move around your environment—a feature Apple calls Center Stage.
What's the Difference Between the 5th-Generation iPad mini & the 6th-Generation iPad mini?
The iPad Mini has a whole new look! With an edge-to-edge screen and no Home button, the 6th generation of the iPad mini looks more like a Pro model. It actually features more screen size—8.3 inches over the older generation's 7.9 inches—even though it's very slightly smaller and lighter. The iPad Mini 6th gen will ship with iPadOS 15 and all its sweet new features, but owners of the older 5th-gen iPad minis can grab those features just by updating their operating system.
The iPad Mini rocks Apple's A15 Bionic processor and Neural Engine, new in 2021 and released alongside the iPhone 13 series. This is Apple's top mobile processor, for first-rate mobile gaming, graphics, artistic, and data-processing applications.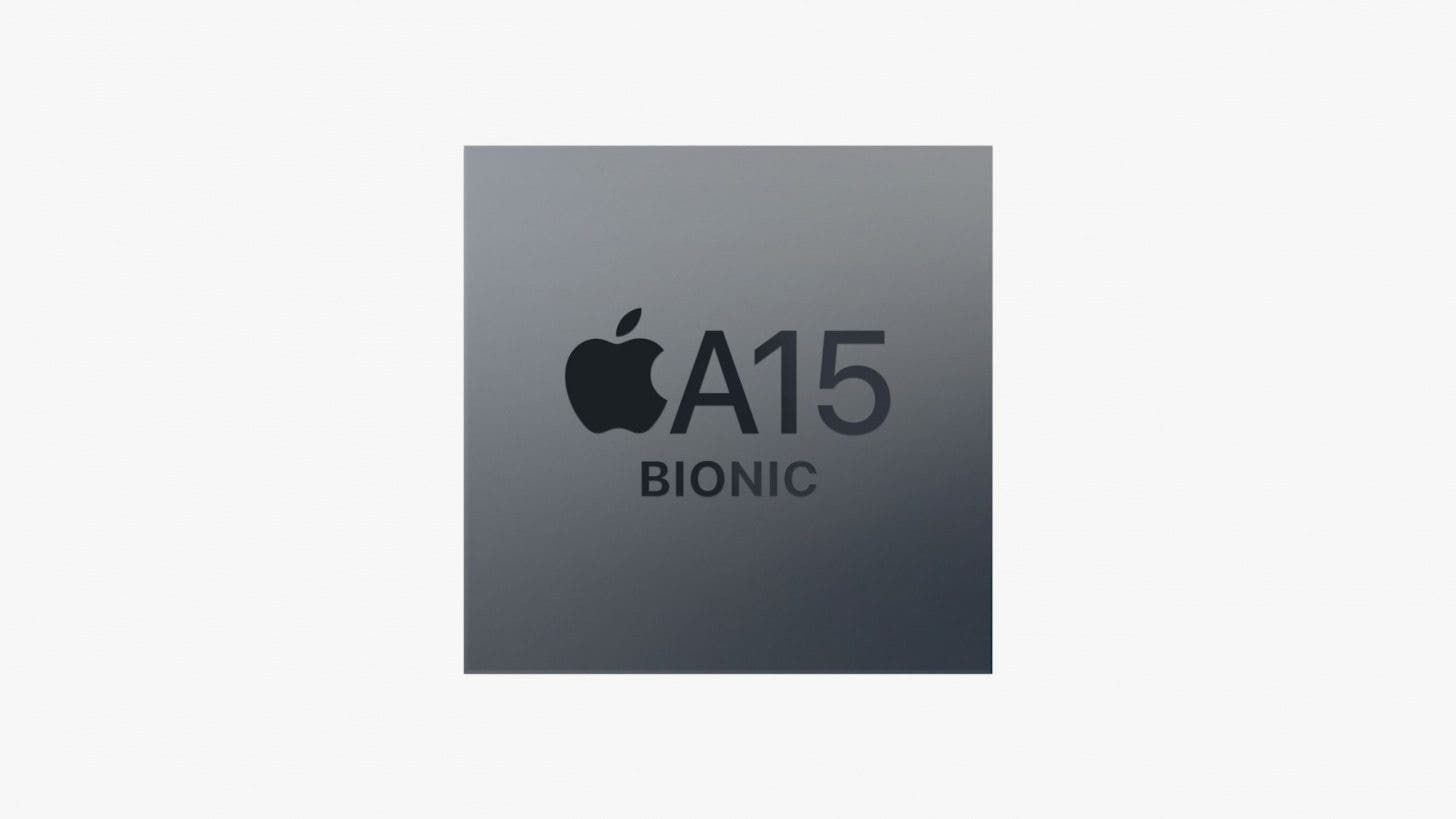 The new iPad adds a slew of new features including one we're particularly excited about: USB-C connectivity! That's right, the iPad Mini now has a USB-C port instead of the traditional Lightning! That means it can connect to all kinds of peripherals, including keyboards, cameras, mice, and hard drives.
Those other new features include 5G connectivity in the cellular models, touch-ID built into the Sleep/Wake button, 4K video recording,  Stereo speakers in landscape mode, and support for the Apple Pencil (2nd generation). But the main updates are video-focused: the display is higher quality with 2266-by-1488 resolution and TrueTone, which will adapt its colors to your lighting environment for accurate color representation.
The 12 Megapixel Camera & Center Stage
Both the 9th-generation iPad and the 6th-gGeneration iPad mini feature front-facing ultra wide angle cameras capable of capturing 12 megapixels of detail. That number—12 megapixels—is a measure of the amount of detail contained in the images the camera can capture. For comparison, the 8th-generation iPad's front facing camera could only capture 1.2 megapixels. 12 megapixels is the same as the iPhone 13 Pro series. Both of these front-facing cameras feature HDR for photos, but if you want smart HDR you'll need to the full-sized iPad not the iPad mini. The flagship feature of this series, besides the A13 Bionic chip, is Center Stage, which zooms in on that ultra wide field of view to focus on your face and body while you talk, and dynamically follows you when you move around in front of the camera.
Center Stage is one of those features that doesn't necessarily sound like a big deal but could actually be a game-changer for video in all its applications. In today's world of TikToks, Vines, Boomerangs, Zooms, and whatever those kids will be doing next, Center Stage is going to help a lot of people capture better content easier. Not to mention ordinary old video chat.
Who Should Buy the 9th-Generation iPad? 
This iPad is the workhorse of the tablet world and remains the appropriate option for anyone interested in entering that world for the first time, or for general use in most applications. It's especially appropriate if you don't want to spring for the higher-end models such as the Pro series, the iPad Air, or the iPad Mini. 
Who Should Buy the iPad mini?
The iPad mini is the smallest iPad, but with the A15 Bionic, it's actually faster than the larger iPad Air and iPad. The iPad mini will appeal to anyone who wants to be able to put their iPad in a pocket or on a wearable strap, or hold it comfortably in one hand. For example, I prefer paperback sized books over magazine sized books, and for the same reasons I like the iPad mini. It's a little device with a lot of power and a loyal following of enthusiastic fans.