Our favorite MagSafe cases, MagSafe car mounts, and MagSafe docks.
By

David Averbach
Tue, 05/17/2022
In 2020 Apple introduced MagSafe technology into its line of iPhones. MagSafe is a ring of magnets inside the iPhone that allows you to magnetically connect your iPhone to accessories. MagSafe also allows you to charge your iPhone wirelessly with compatible docks and chargers.
Charging with MagSafe accessories has a few advantages over traditional wireless charging: 1) MagSafe can charge at 15 watts, whereas the traditional Qi wireless tops out at 7.5 watts when charging iPhones. This allows you to charge much faster, going from 0 to 50 percent in about an hour. 2) It can be surprisingly tricky to get your phone aligned properly to begin charging with traditional wireless mats. With MagSafe chargers, the magnets are easier to align, and you don't run the risk of accidentally leaving your phone on a charger all night only to find you accidentally didn't charge it. 3) When Apple introduced MagSafe, there were very few compatible accessories available. Over the last year, many more compatible accessories have hit the market, which has made MagSafe significantly more useful. For more information on the useful gear for your Apple Devices, be sure to sign up for our free Tip of the Day newsletter.
My Favorite MagSafe Compatible Accessories


You will need a compatible case to get the most out of MagSafe. Most brands have MagSafe-compatible cases, but make sure you check before making your purchase. My favorite option is the Nomad Modern Leather case. I've used this case for years and have found it to be the right balance between protective and slim. The leather exterior looks much classier than the standard plastic candy shell. Many MagSafe cases have a visual indicator to show you where the magnetic ring is, and while this is convenient for docking, I'm not a fan of how it looks. I like that Nomad skipped the ring in lieu of a solid leather back.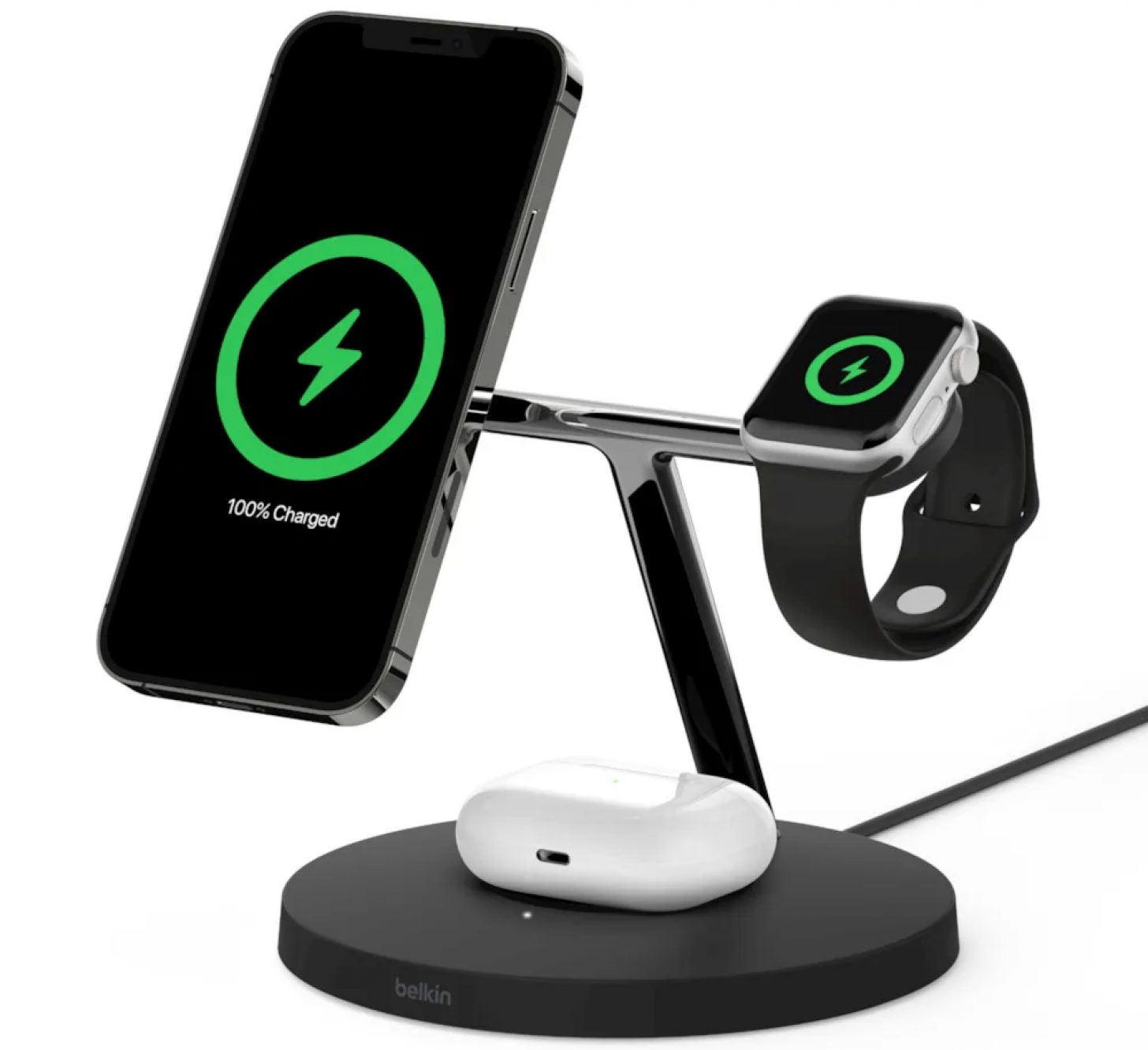 In my opinion, everyone needs a nice dock for their Apple products. It helps eliminate the mess of cables we all have in our houses and makes your nightstand or desk look much tidier. The Belkin BOOSTCHARGE PRO 3-in-1 charges your iPhone, Apple Watch, and AirPods simultaneously. The MagSafe stand uses MagSafe to charge the Apple Watch (Series 6 and later) and the iPhone while the AirPods charge at the base. The BOOSTCHARGE looks sleek with a stainless steel stand and a matte black base (also available in white). My favorite feature is that the MagSafe puck holds the iPhone vertically so you can still see notifications while it's charging. If you do not own an Apple Watch, Belkin also makes a 2-in-1 charger for just the AirPods and iPhone.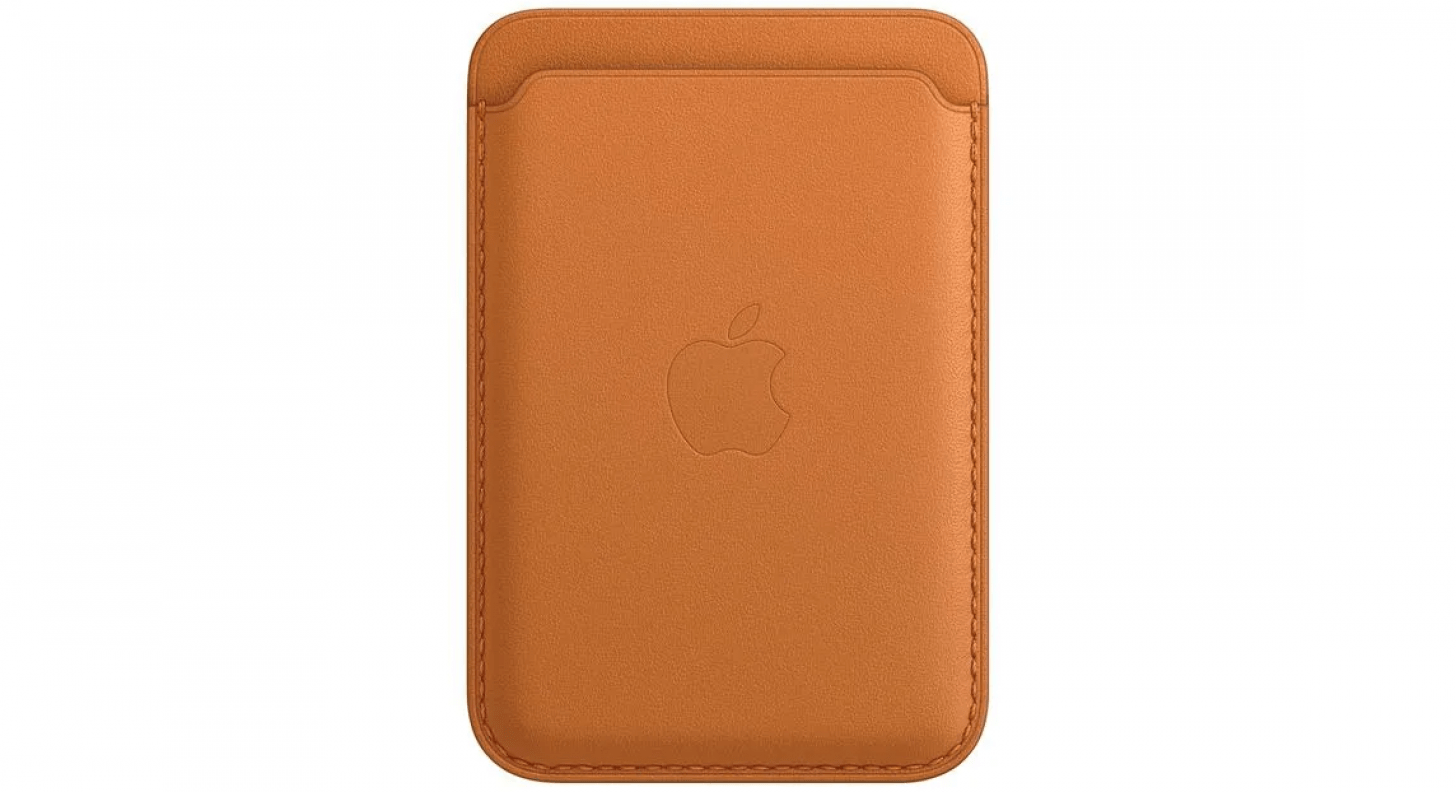 When Apple introduced MagSafe for the iPhone, it also released its own line of MagSafe-compatible accessories. As you might expect, Apple's line of accessories looks sleek and works great with the iPhone. Also unsurprisingly, the accessories tend to be more expensive than third-party options. Apple's leather wallet is worth the splurge, though. This wallet isn't for everyone, as it only holds three cards and can't hold cash. But for times when you're trying to travel light, it's pretty great to be able to leave your wallet behind. I took the leap and have used this as my primary wallet for about a month now. I just carry my ID and a credit card, and so far, it hasn't been an issue. I've been shocked at how rarely I miss having cash. My favorite feature is that the most recent wallet model includes Find My technology. Whenever your wallet disconnects from your phone, you get a notification from your Find My app that tells you the location where it separated.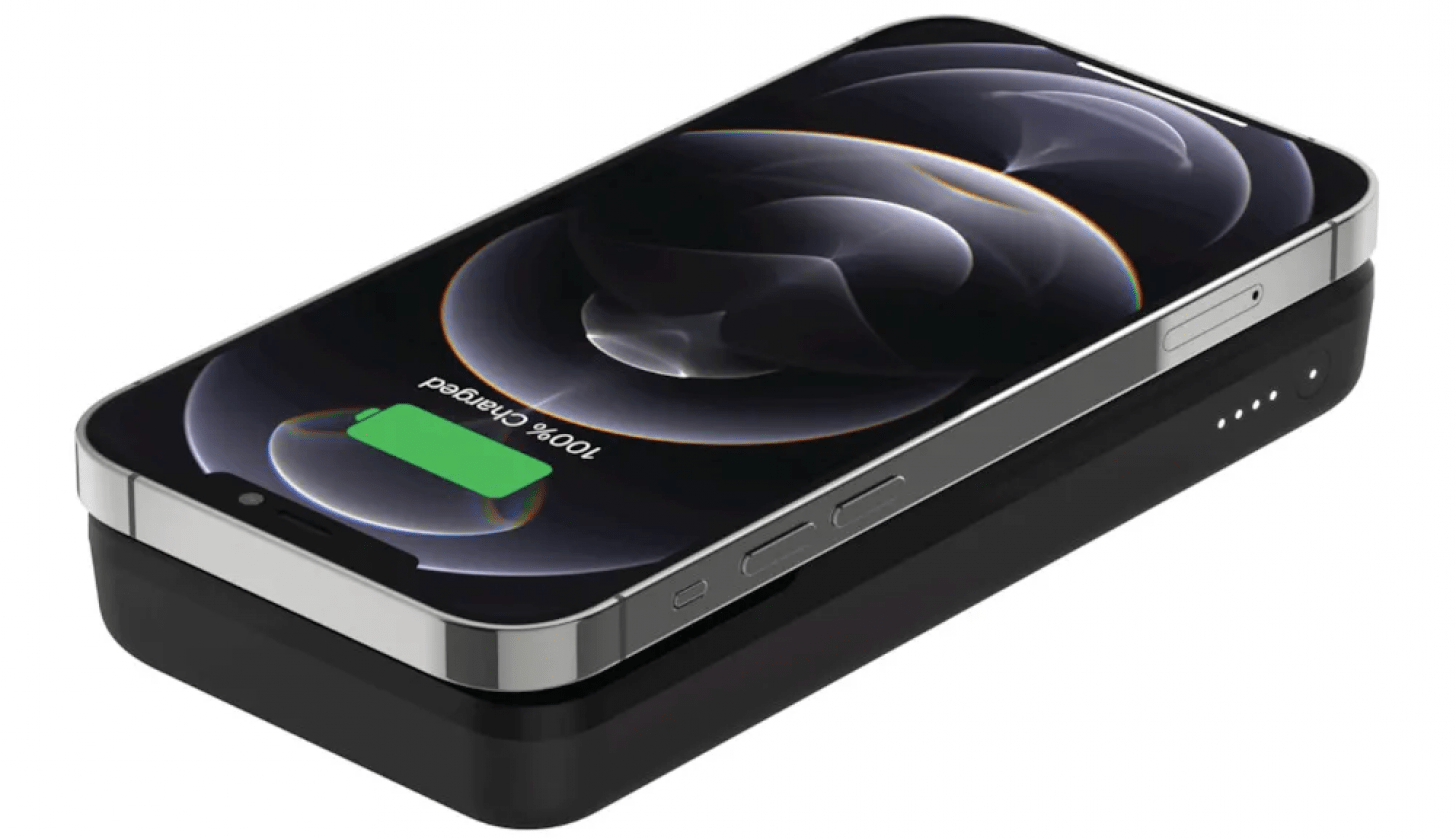 We can all relate to that feeling of being out for the day and having your phone die while you were relying on it. Not only is it frustrating, losing access to your phone can be a real safety concern. That's why I recommend everyone own a portable power bank. Traditional power banks require you to connect to your iPhone with a Lightning cable, but Belkin's portable wireless charger attaches to the back of your phone via MagSafe. This means you don't need to carry any cables in your pocket when you're on the go. In addition, MagSafe will charge faster than the Lightning cable typically used. The Belkin BOOSTCHARGE Magnetic Portable Wireless Charger 10K has enough power to fully charge your iPhone twice, so it makes a great travel accessory.
Team Favorite


"Sandmarc's Active Wireless Car Mount attaches easily yet securely and has a truly powerful magnet. My iPhone stays safe even on the bumpiest roads and gets charged along the way. The MagSafe car mount is small and portable, so I bring it with me when I travel for stress-free navigation in rented cars without CarPlay. Plus, it is great if you like to vlog while driving or film some carpool karaoke." -Olena Kagui, iPhone Life Feature Writer