By

Ashleigh Page
Updated 03/08/2023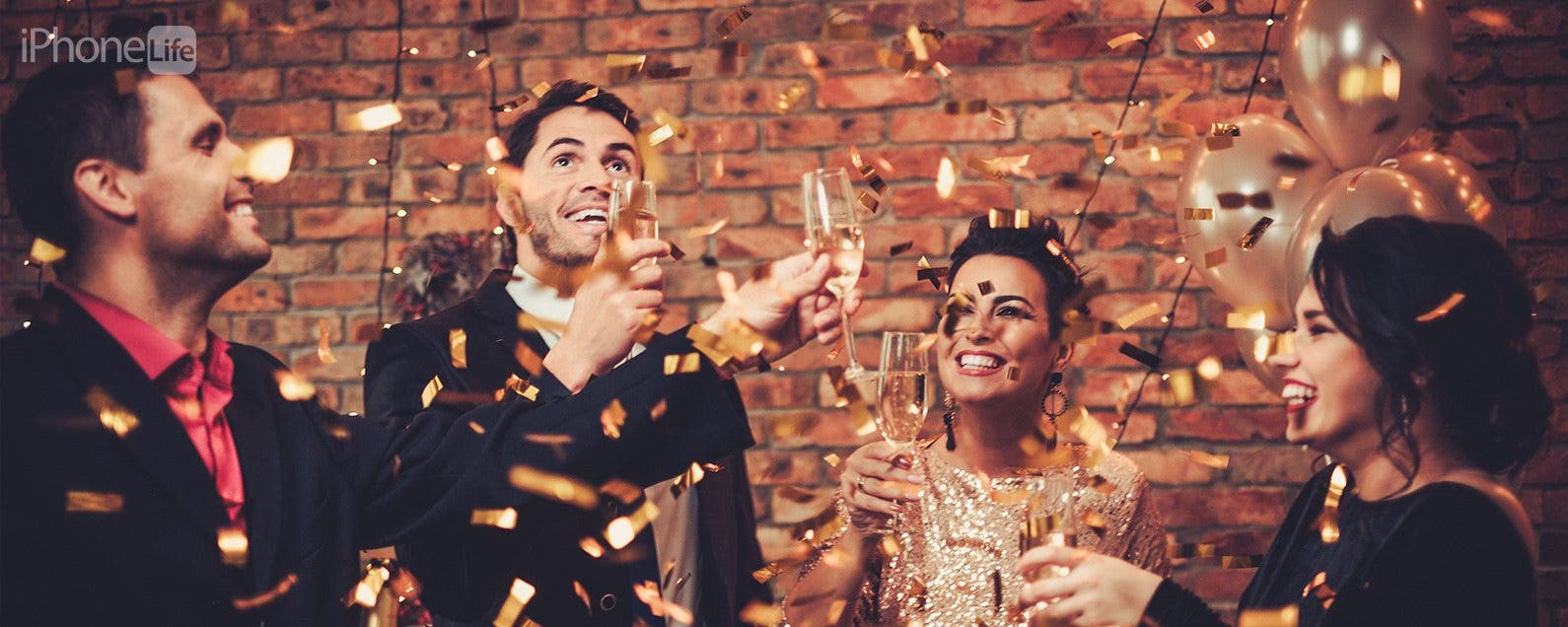 Coming up with New Year's Resolutions and sticking to them is not always easy. If you're not sure where to start with your resolution for this year or you're looking for ways to stay on track, there are plenty of apps to help you out.
For the Aspiring Chef

(Free)
I'm as wild about this beautiful cooking and baking app as I am about the website. With recipes ranging from five-ingredient dinner ideas to elaborate concoctions perfect for a culinary-themed date night, Kitchen Stories offers hundreds of delicacies from a variety of cuisines. You can add ingredients to your shopping list with a single tap and view how-to videos for each recipe, which are especially helpful for visual learners and those tackling complex creations. Because tapping on a recipe takes you directly to the ingredient list and instructions, you can avoid scrolling through monstrous amounts of unrelated content. While premium versions are offered for those who want to use the app as a comprehensive meal planner, you can get access to all the recipes with the free version.

Discover your iPhone's hidden features
Get a daily tip (with screenshots and clear instructions) so you can master your iPhone in just one minute a day.
For the Health-Oriented

($1.49/Month)
This app takes a holistic approach to health by rolling recipes, exercise, meditation, and mindfulness into one app. Their goal: to make wellbeing as simple and accessible as possible. And they've succeeded, as the quality and variety of content offered on this app make it well worth the few dollars per month. With Feel Better, you'll have access to over 700 plant-based recipes, yoga and workout routines at varying levels of difficulty, guided meditations, and other mindfulness techniques. A standout feature of this app is that it includes techniques you often don't see in other wellness apps, such as sound baths, reflexology, and massage. For more useful app recommendations, be sure to sign up for our free Tip of the Day newsletter!
For Self Care

($9.99/month)
Created by Dan Harris, author of the #1 New York Times bestseller 10% Happier, this app offers guided meditations, talks on mental and emotional health, sleep stories, and more. What sets this app apart is its science-backed approach, explaining how and why these exercises and techniques are effective at helping you to create a more regular sleep schedule, reduce anxiety, and establish better habits. With more than 500 videos on topics such as overcoming addiction, sleeping better, and gaining stronger focus, you're sure to find content suiting your specific needs, interests, and goals.
For Fitness in a Crunch

(Free)
Want to get fit but find hour-long workouts nearly impossible to keep up with? I'm mildly obsessed with this HIIT-based workout app geared toward parents, busy professionals, and anyone who wants to get in shape in only seven minutes a day. With options focusing on a specific area to full body, these simple daily workouts require no equipment and are easy to schedule wherever you are. Free workout plans help you to reach set goals, and each exercise has a video and text description to help ensure your form is on point. While in-app purchases provide custom workouts or additional routines, the free version offers more than is needed to crush those 2023 fitness goals. Also, be sure to take advantage of your iPhone's built-in Fitness app to track your acitvity goals.
For Building Good Habits

(Free)
Got a skill you want to build in the coming year? Or maybe a habit you'd like to break? Strides makes the list because it is the most comprehensive goal and habit tracker I've come across. With far more customization options than is usually offered by habit tracking apps, you'll be able to tailor your goals and notifications to fit your exact needs. Many apps are geared toward one type of goal, such as improving your finances. With Strides, you can track goals for all areas of life in one place. Even with the array of customization options, the app is easy to use and simple to navigate. The app is free for all habit and goal tracking, and if you want to use it for advanced project planning, you can upgrade to the premium version for $4.99/month.
For the Language Learner

(Free)
Another common New Year's resolution is to become fluent in a foreign language, and this immensely popular language-learning app is one of the highest-quality free options available. Courses are set up in a game-like fashion where completing one level unlocks the next. With a combination of fill-in-the-blank, verbal, and short-answer exercises, the brief lessons in Duolingo make it an excellent choice for beginners and casual learners who only have a few minutes a day to spare. However, if you're an advanced learner looking to fine-tune your conversational grammar, this language app may not be for you. It focuses more on proficiency, pronunciation, sentence structure, and even punctuation, with less emphasis on fluidity than other apps.
For Daily Inspiration

(Free)
Far more than just a collection of moving quotes, Motivation is designed to offer tailored inspiration to help you reach specific goals. Want to wake up early? Break an addiction? Reduce anxiety? Motivate helps you to set goals for any area of life, and then allows you to customize what types of content (video and/or text) would be most beneficial and when you'd like to receive those notifications. This app excels in that it completely avoids tired and cliche sayings often seen on inspiration-based apps and instead offers high-quality content crafted to meet your set needs and goals.
For the Adventurer

(Free)
For those hoping to do some globetrotting in the coming year, TripIt is one of the best-ranked travel planners out there. With TripIt, you'll never again have to frantically search through your inbox for your flight departure time or your hotel confirmation number. TripIt combines all this information in one master itinerary, so you can access all your travel plan details in one place (even offline). What sets this app apart is that while many apps require you to manually enter your trip info, TripIt simply asks you to forward the reservation email to plans@tripit.com. From there, the information will be automatically added to your itinerary. While a Pro version is offered with an annual subscription, the free option offers all the needed functionality (plus some!) to organize your vacations and the occasional business trip.
Top image credit: Nejron Photo / Shutterstock.com