By

Paula Bostrom
Updated 05/11/2022
* This post is part of iPhone Life's Tip of the Day newsletter. Sign Up. *
From big chain stores to small businesses, Apple Pay is accepted at over four million locations. Despite the widespread availability it's not always obvious whether or not a store accepts Apple Pay. There are a couple different methods available for finding Apple Pay stores in your area. It would be impossible to list all the stores that accept Apple Pay because the list keeps growing. However, I'll offer some tips on how to find Apple Pay locations near you. You can even view places that take Apple Pay in the Maps app on your iPhone or iPad! Let's take a look at where and how you can use Apple Pay.
Related: Meet Apple Park: The 175-Acre Apple Campus with a Spaceship Epicenter & Steve Jobs Theater
Creating a comprehensive list of where you can use Apple Pay isn't easy. There are far too many businesses and stores that accept Apple Pay for any one website to name them all. (But a lot of people seem to want to know, "does McDonald's accept Apple Pay?" And the answer is yes.)
While I can only list some of the stores that accept Apple Pay, I can give you the tools to figure out if the store you're headed toward accepts Apple Pay. Here's the breakdown (click a section below to skip ahead):
Table of Contents:
How Do I Activate Apple Pay?
Go to Settings and scroll down to tap Wallet & Apple Pay.
Tap Add Credit or Debit Card.
Tap Continue to enter your card information.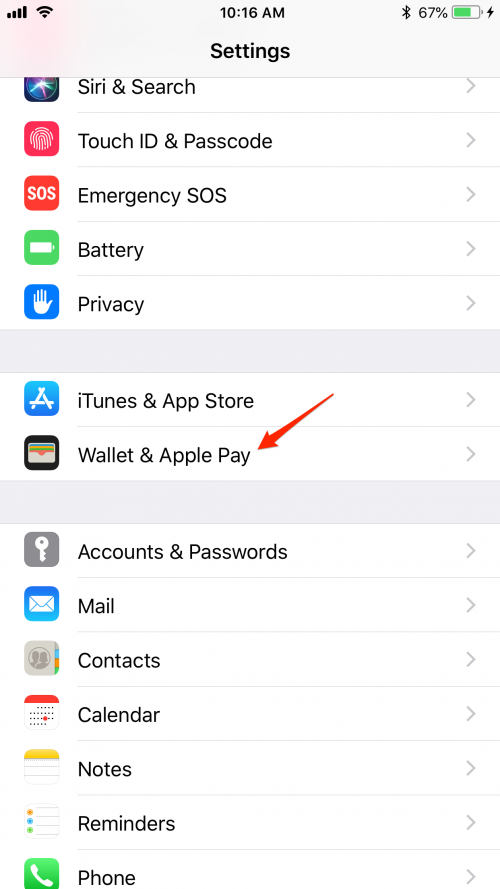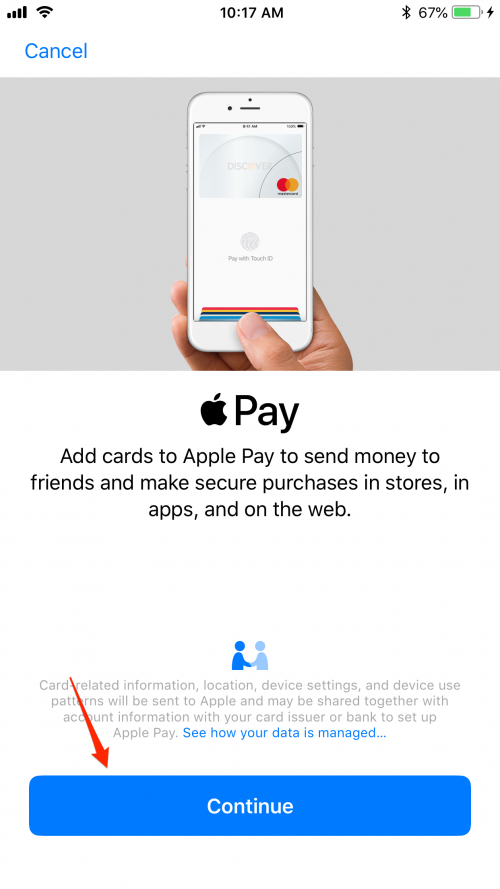 You can take a picture of your card, or tap Enter Card Details Manually. (If you opt to take the screen shot you may still need to enter some information manually like the expiration date and the CRV code.)
Your iPhone will then give you the Terms of Agreement from your financial institution. Look those over and tap Agree to continue.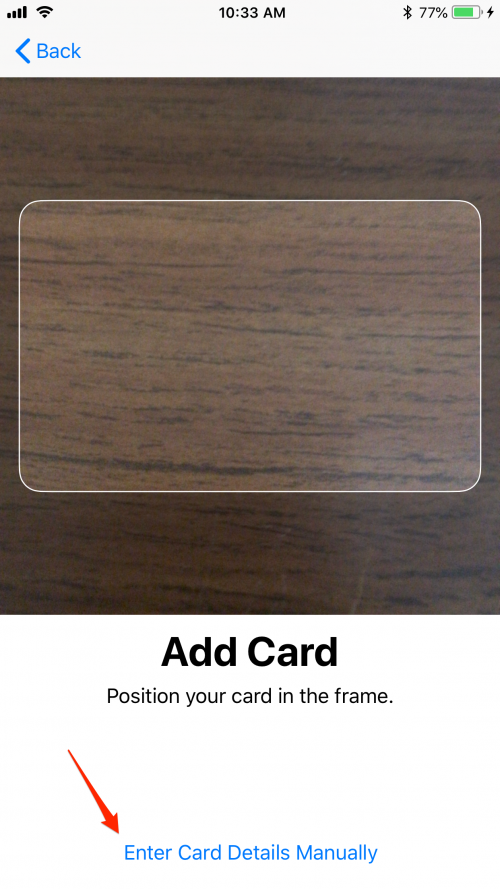 Tap Allow when asked if you want Wallet to access your location. This enables you to use Apple Pay services without any extra steps once you're in line at the local coffee shop.
Choose how to verify your information, either by email or text message. (Verification methods may vary depending on your bank.) Tap Next.
Enter your Verification Code and tap Next.
You'll recieve a push notification stating that your Apple Pay is ready to use! You can add multiple cards or remove a card at any time.
Where in the World Can I Use Apple Pay?
While Apple Pay locations are most prominent in the US, other countries have begun expanding their Apple Pay capabilities. The UK and Canada are two countries you're likely to find stores with Apple Pay and banks or credit unions that allow you to use Apple Pay. Apple is also working to improve Apple Pay integration in Japan, France, Russia, Singapore, Switzerland, China, Spain, and Australia, and Italy.
In addition to physical stores, most online stores accept Apple Pay. You can tell whether or not an online store accepts Apple Pay by looking at the payment options on that store's website. Most Apps also allow you to make in-app purchases using Apple Pay, so if a website doesn't allow you to use Apple Pay then you might check their app to see if their in-app purchases are Apple Pay enabled. For example, Target's website is not Apple Pay enabled, but the Target app allows for in-app purchases via Apple Pay.
The Big List of Apple Pay Stores
Even though it would be impossible to list all of the stores that accept Apple Pay the Apple website makes it easy to look up whether a specific franchise or corporation accepts Apple Pay. Here are some popular large restaurants and stores that accept Apple Pay via Apple's website: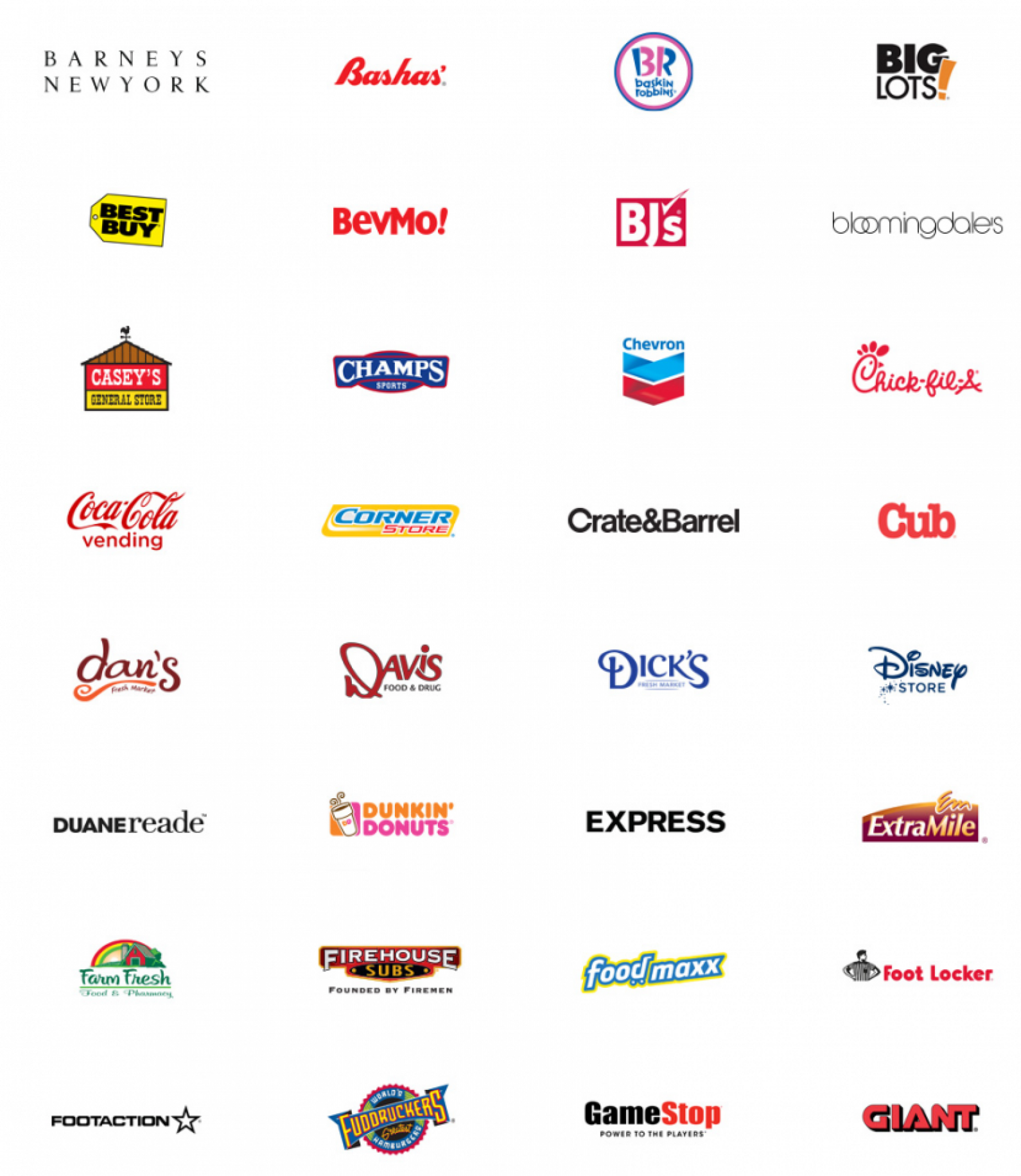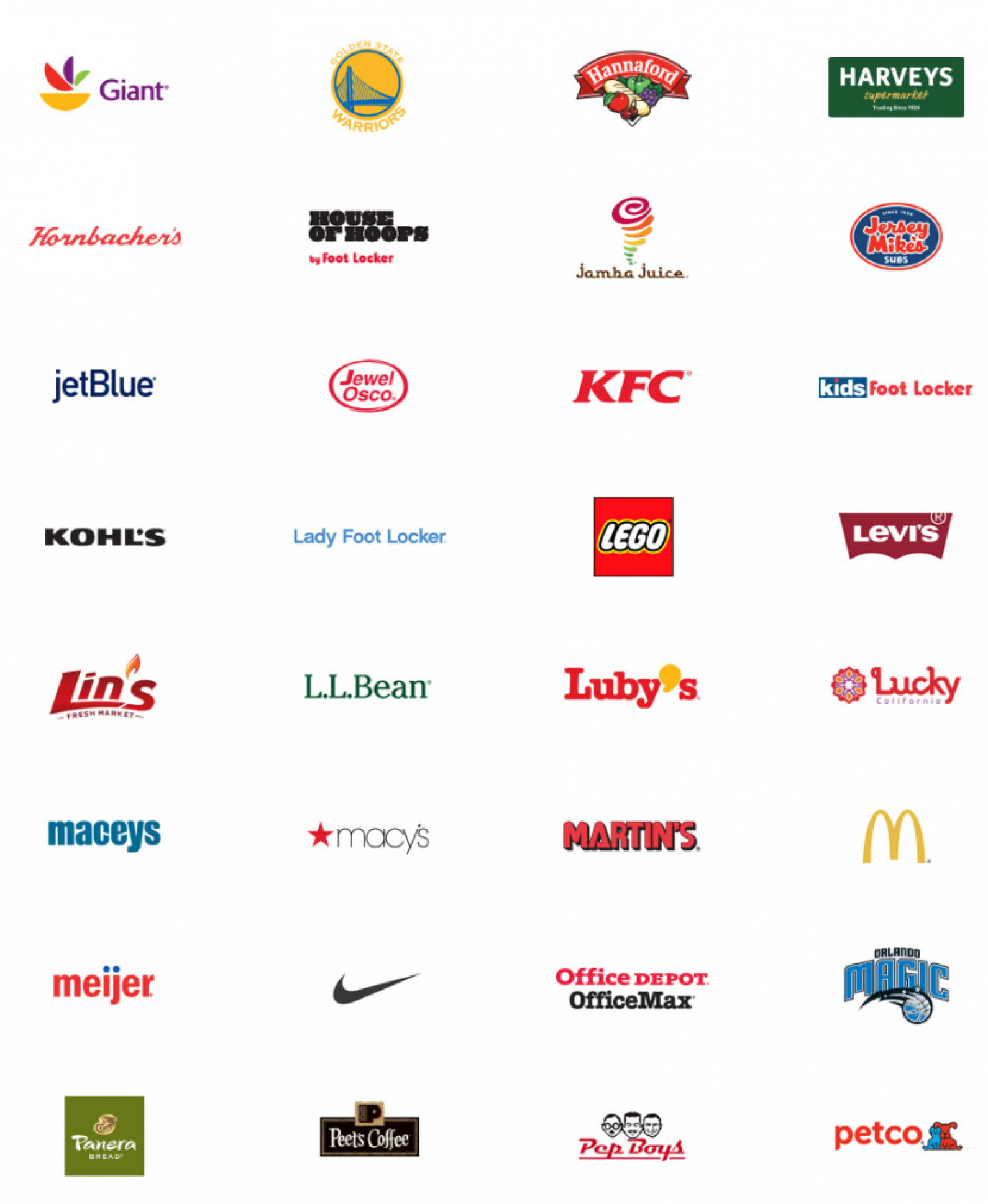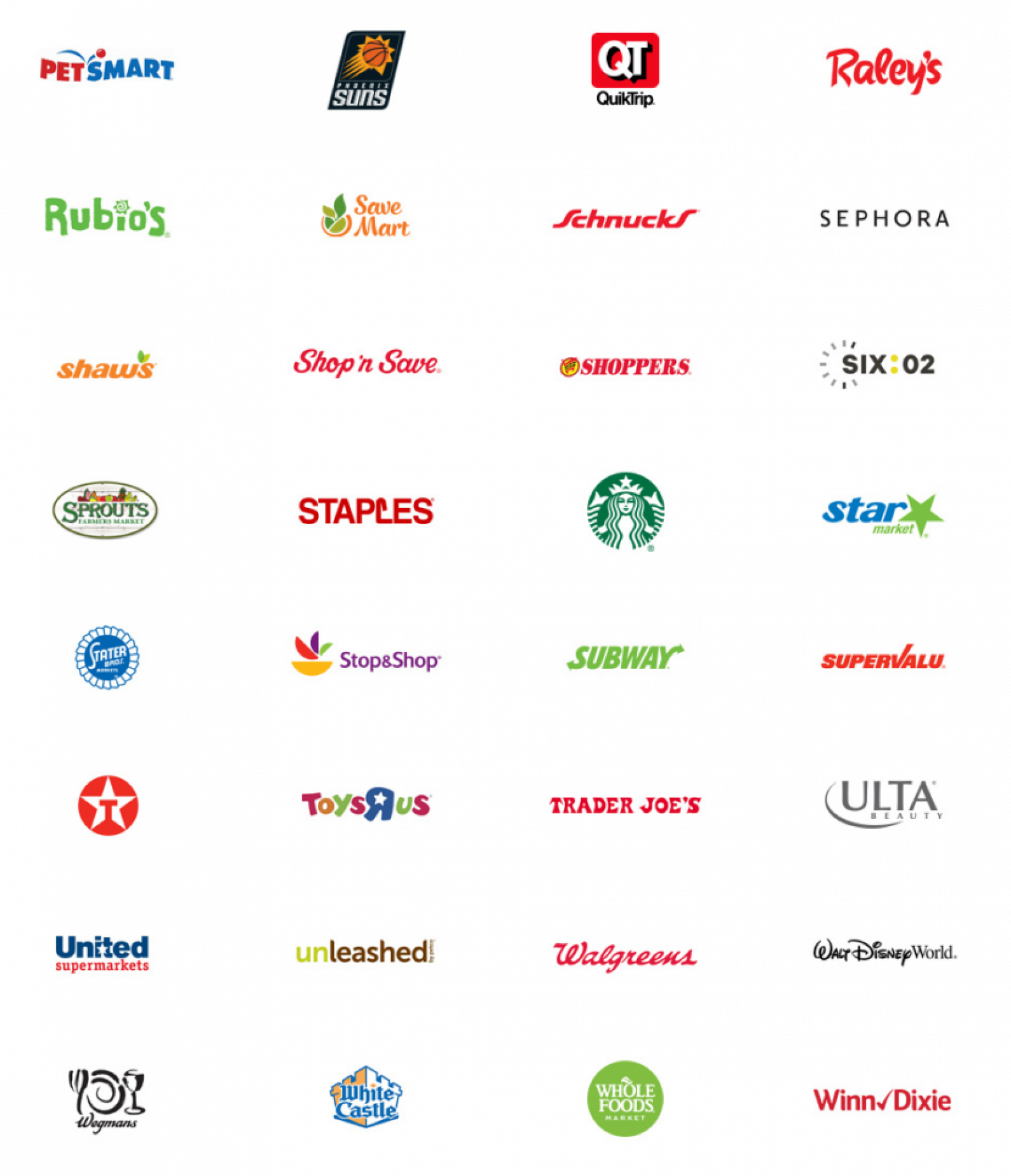 That's just the tip of a the Apple Pay iceberg. The next tip will allow you to use Apple Maps on your iPhone to see if any store nearby accepts Apple Pay.
How to Find Places that Accept Apple Pay Near Me
We use Apple Maps to get directions to a location, so it only makes sense that you'd be able to see if that location accepts Apple Pay. This is a great way to see if the store you're about to go visit will take Apple Pay. Or, if you're planning a trip, use this tip to see where along the route you can use Apple Pay.
On iPhone, open the Maps app.
Search for the place you want to use Apple Pay.
Tap on the location to bring up its information.
From the bottom of the screen, swipe up to scroll down to the extra info on the location.
Below hours and above Yelp reviews, there will be a Useful to Know section or something of the like. Look for the Apple Pay logo or something that says, "Accepts Apple Pay."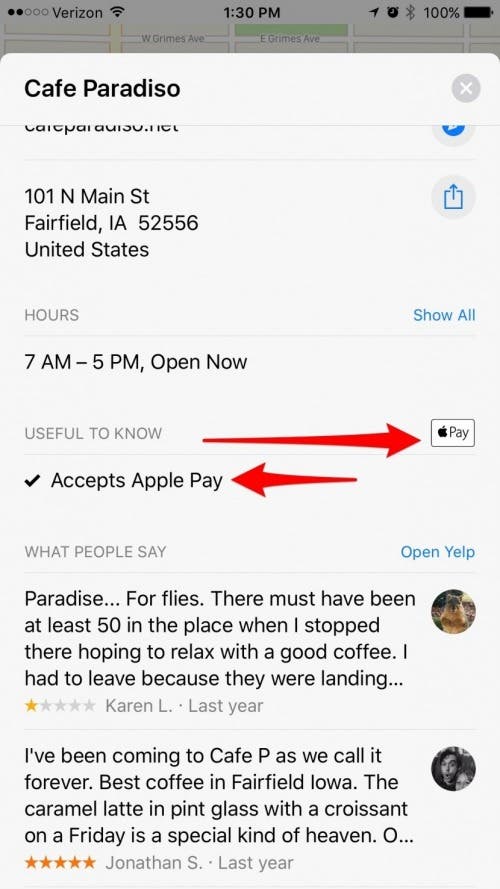 If you don't see either of those things, then the location does not accept Apple Pay.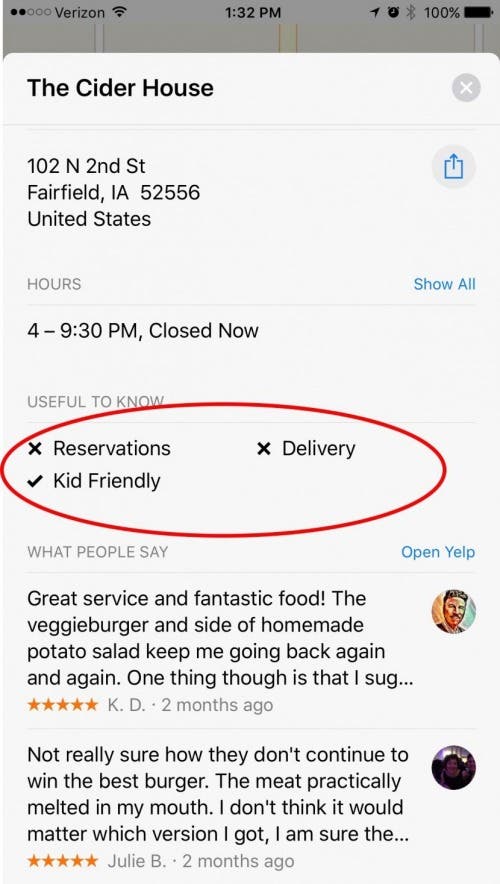 ​This tip is particularly helpful for knowing whether or not individual stores or smaller businesses accept Apple Pay. It's good to note that there are apps specifically designed for locating places that accept Apple Pay, but I tried a few of them and found their accuracy to be spotty at best.
Does Your Bank or Credit Union Support Apple Pay? Find Out
Apple is consistently adding more banks and credit unions to the list. Just recently, I checked the list to see that the credit union I use is finally Apple Pay ready. Regardless of your location in the world, Apple has an alphabetical list of the all the banks and credit unions that accept Apple Pay here. If you're just getting set up with Apple Pay (or like me, have been using your credit card for Apple Pay until your bank is added to the list) this is a great place to check, and if necessary, check again.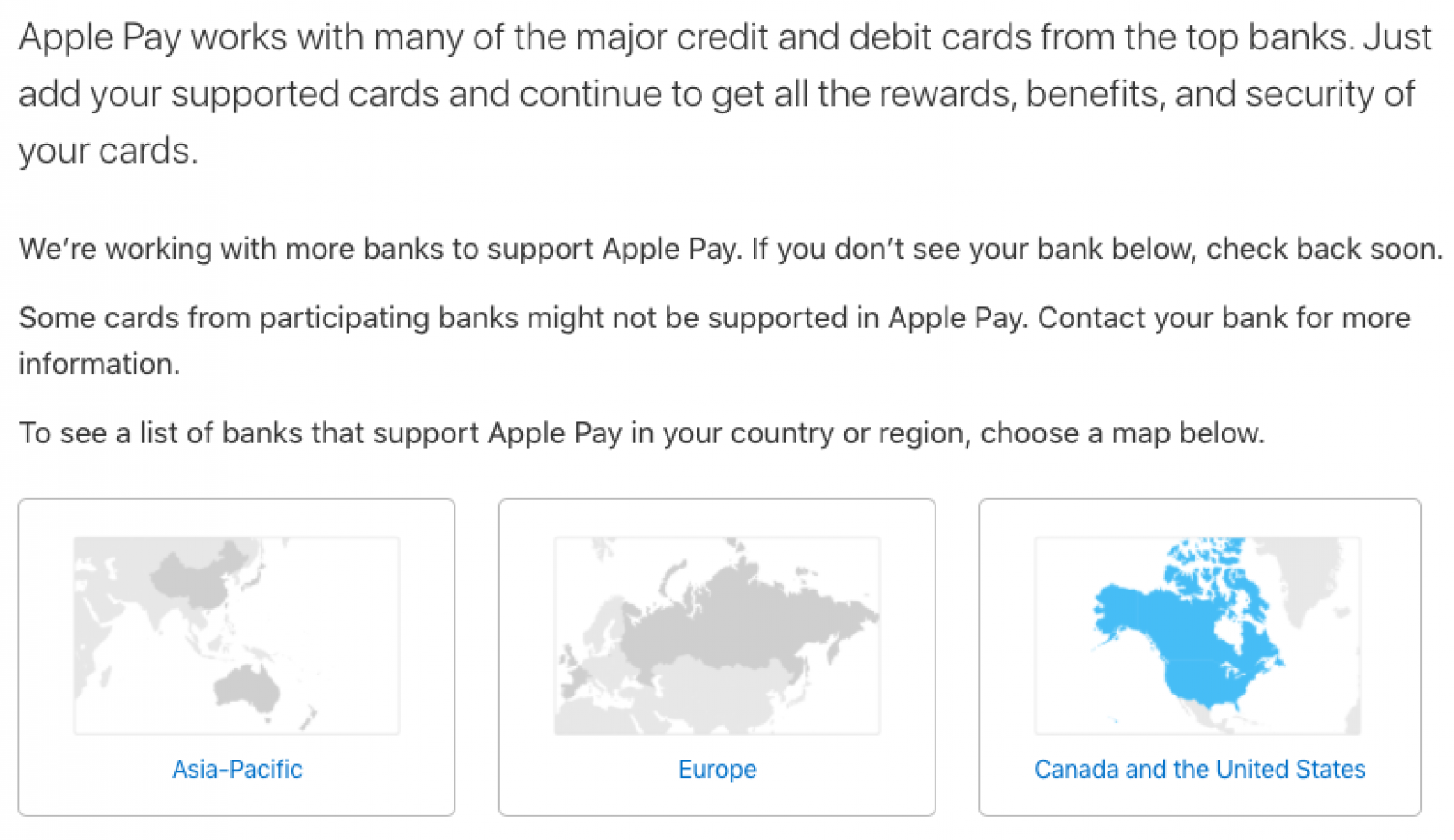 That's everything to know about Apple Pay for now, but with the ever changing world of online pay we're sure to be adding new related content throughout the years to come.