By

Todd Bernhard
Thu, 07/16/2020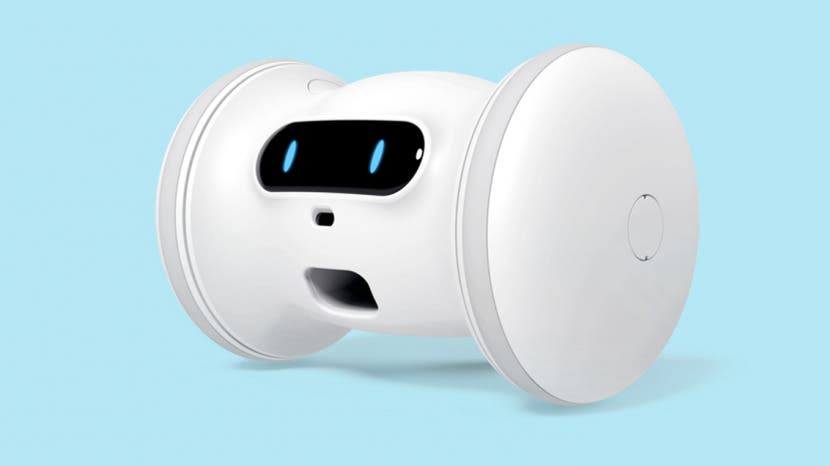 Like many Americans, I have a dog and I want to train and reward her, and keep her fit. While I can work from home, that's not the case for everyone, so I was intrigued by the Pet Fitness Robot ($149) from Varram. I saw their booth at the Consumer Electronics Show in Las Vegas earlier this year and they gave me the review unit to try with my dog. My seven-pound Shih-Tzu Yorkie mix is usually distrusting of robotic toys, like my Sphero BB-8, but once she saw that this toy also distributes snacks, she came around.
The Varram Pet Fitness Robot is like a Roomba for entertaining and feeding your dog or cat. It can roll around and eject snacks using the well-designed companion app for iOS or Android, or you can establish automatic mode and it will entertain your pet and give it a workout in your absence. The wheels on the side have pretty powerful motors and can even operate on carpet as long as it's not too thick and plush. The battery life is decent, with up to 4 hours of playtime and 24 hours of idle time.
But it is a bit of a pain to recharge. There is a plastic flap that has to be removed and a microUSB cable (included) must be used to charge it. There's another complex step to add more snacks. And those snacks should be small, about the size of a peanut M&M, and dry, not sticky. That wouldn't be too bad, but they have added a protective clear plastic case that surrounds the robot, except for the wheels. That is cumbersome to add and remove, and needs a specific tool, also included, to properly remove it. If you look at all of the marketing materials, videos, photos, it shows the naked robot. Apparently some aggressive dogs tried to lick or even eat the robot so they've added this protection, but it exacerbates the hassle. I spoke with their representatives at CES and they know and suggested a wirelessly charging model would be on the way.

Discover your iPhone's hidden features
Get a daily tip (with screenshots and clear instructions) so you can master your iPhone in just one minute a day.
Pros
Very powerful and well-designed companion app
Powerful motors and snack ejector
Decent battery life of 24 hours, 4 hours of playtime
Manual and automatic modes
Helps with pet fitness too
Cons
Refilling and recharging is a hassle
Clear protective case is cumbersome to add and remove
Needs specific size and type of snack
Final Verdict
If you want to feed and entertain your pet, the Pet Fitness Robot from Varram is a fun way to do so.