By

Tamlin Day
Sat, 08/03/2019
Hurricanes. Floods. Fires. Disaster can strike at any moment, and our most precious memories are often the most vulnerable. Recently, I started going through my old photo albums to scan and upload my pictures and negatives to a hard drive for safekeeping. Of course, it's not just photographs that we want to preserve. Vinyl albums, cassette and VHS tapes, analog photography, and even old diary pages are subject to the ravages of nature, storage space, and time. Fortunately, new technologies make it possible for us to preserve and protect our memories in the digital realm. From USB-equipped turntables to flatbed scanners large enough to copy an entire sleeve of images, the means of archiving your most precious memories are only limited by your imagination. But don't worry, we imagined for you and have a list of devices and apps we think you'll love.
Related: How to Transfer Photos from iPhone to Computer (Mac, PC, iCloud & AirDrop)

Photography
If you're interested in copying and preserving old photos like I am, then you'll want to consider a large flatbed scanner. Your printer might have its own scanner, and that can be helpful for small archival projects. But for larger projects, you'll want a larger scanner. My Epson DS-50000 Large-Format Document Scanner ($1,389) has an 11.7 by 17-inch bed and can handle an entire sleeve of images from an oversized photo album. To keep the photos in order, I stick numbered Post-it notes to the backs of photos as well as to the sleeves where the pictures should be returned to after scanning. Once I've copied the images into the computer, I use the VueScan ($39.95) app for Macs to separate the images into individual files. If you have a one-time project, then you might consider taking advantage of VueScan's free version or 30-day money-back trial. Just make sure you discontinue the subscription in time to be reimbursed!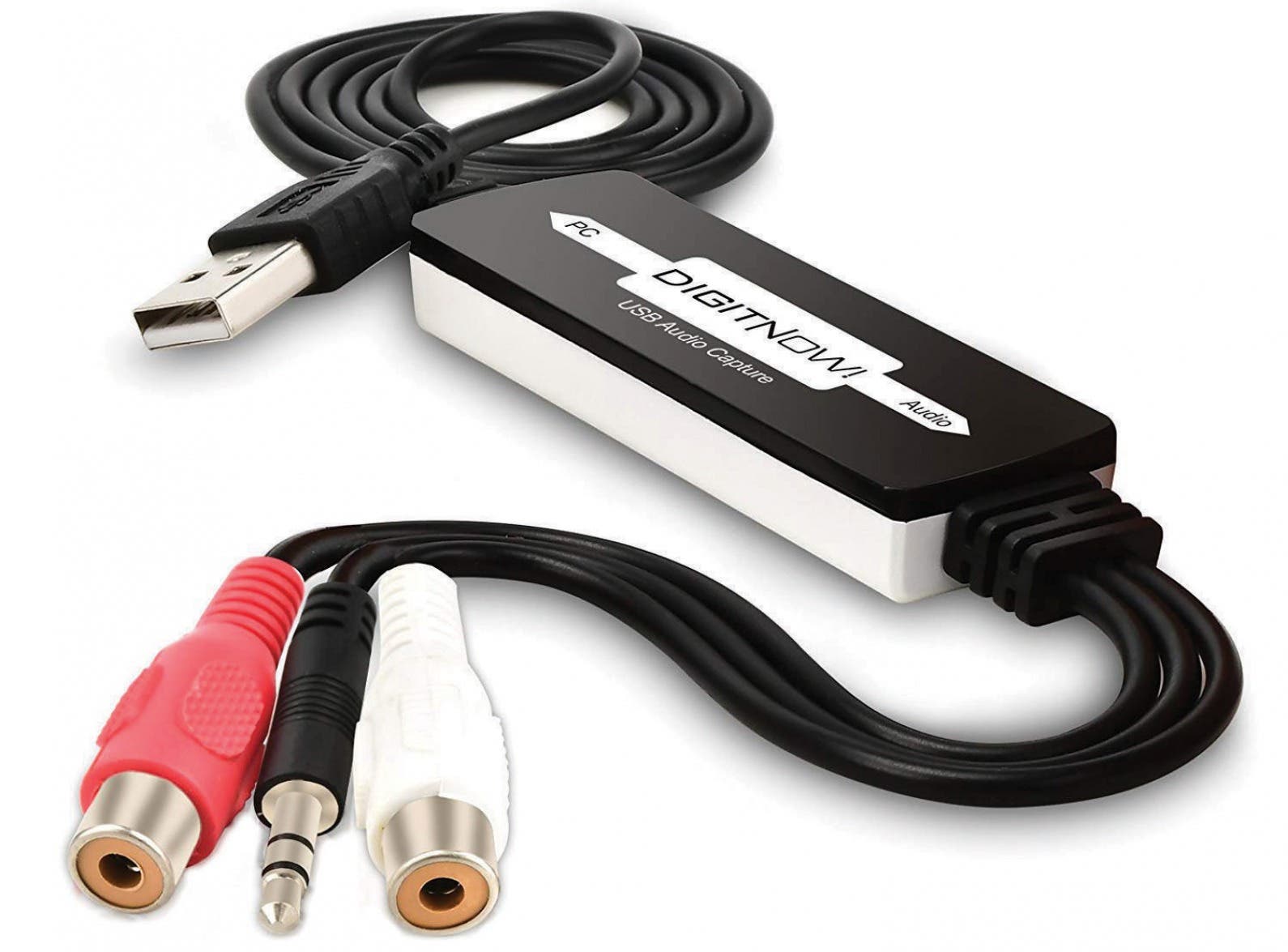 Audio
Whether you're converting cassette tapes or vinyl, you have some great Mac-compatible gear to choose from. A combination of Apple's GarageBand (free) and the devices listed below will enable you to record analog audio from a cassette or record player and convert those recordings into MP3s. Because newer Macs don't have the old audio input, the devices below only require USB ports to operate. If you're looking for a cheap, all-purpose conversion device, I recommend investing in an audio adapter. There are some great (cheap!) audio adapters available, like Digitnow's USB Audio Capture Converter ($13.99). An audio adapter will allow you to use GarageBand to capture any audio from any device with analog output. There's a loss in sound quality with an analog adapter, but owning one opens a lot of options if you don't want to invest hundreds of dollars in new equipment.
Cassette Tapes
As a child of the '80s, I have a metric ton of Boyz 2 Men, New Kids on the Block, and AC/DC cassette tapes that I haven't been able to bring myself to throw away, but that I can't listen to without doing real damage to the tapes. Luckily, there's gear for that as well! USB audio cassette tape converters make converting your audio a snap when combined with the power of GarageBand. Just plug the USB into your Mac, rewind your cassette tape, and press play! You'll then be able to convert the audio file to an MP3 to keep forever. To get started, check out the OfficeLead Cassette Player Tape to MP3 Converter ($26.99). In addition to converting audio cassettes, this converter works just like a regular Walkman, allowing us all to relive our glory days.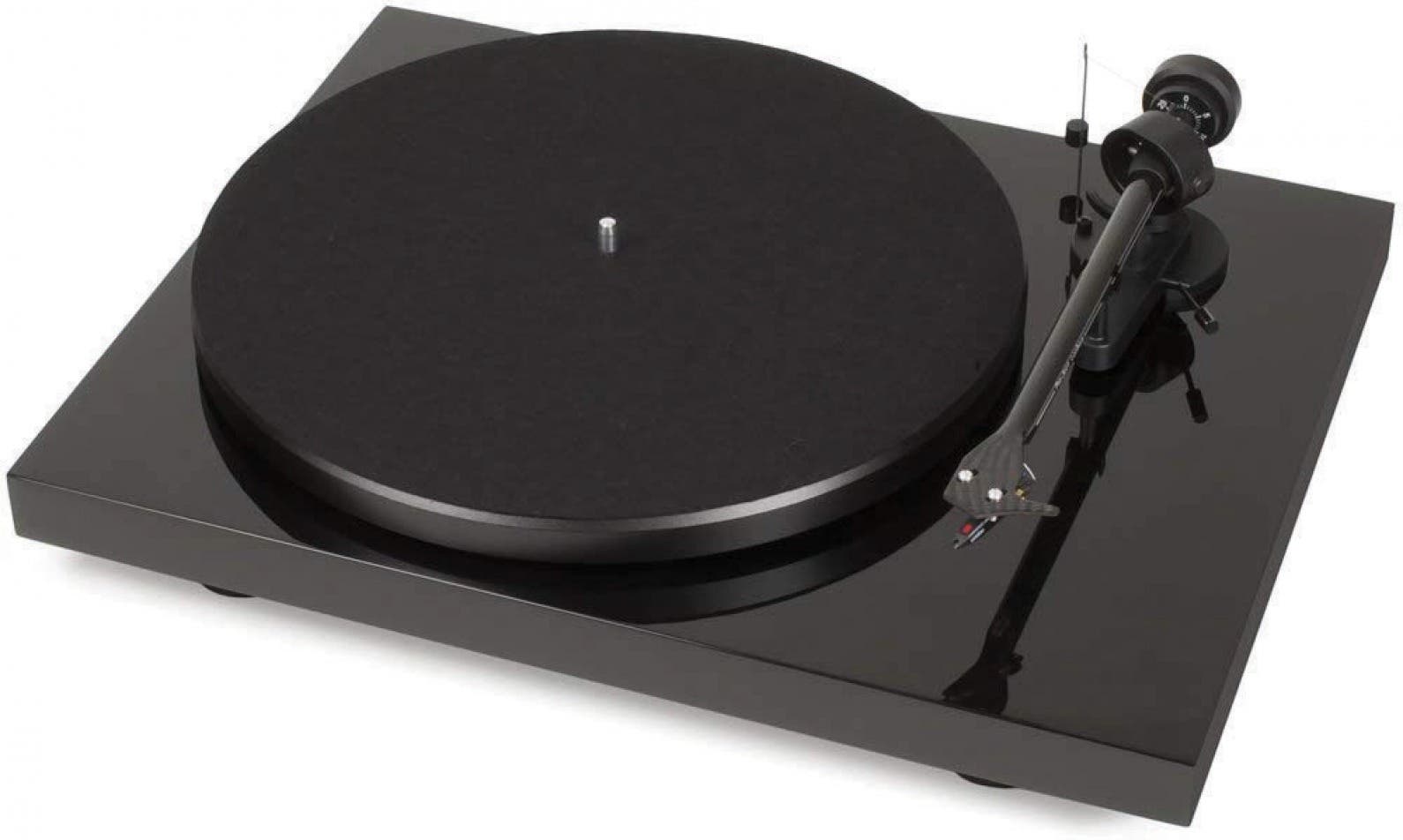 If you're interested in going totally retro, then you'll want to look into a USB-enabled turntable to capture your vinyl records as MP3s. Take, for example, the Pro-Ject Debut Carbon DC USB Turntable ($399). While you could pick up a cheaper USB turntable, the Pro-Ject has a magnetic cartridge that, as any true audiophile knows, is an absolute necessity for the life of your records and the quality of the sound. You can also hook up a turntable you already own with the Digitnow USB AudioCapture Converter, but as with cassette tapes, that approach will cause a loss in sound quality. A USB turntable with a magnetic cartridge will give you the most bang for your audio bucks. As for the software you'll need, I keep coming back to GarageBand, as it's perfect for this process as well. Just record the audio on GarageBand, save as an MP3, and presto! You're making audio magic.
Motion Picture
I've saved the best for last; converting your old camcorder recordings and VHS tapes to either DVDs or other digital formats. Converting video might be my favorite archival process because, unlike with audio, there is a one-stop-shop for converting analog video to a digital format, and it's pretty cheap!
TheVidbox Video Converter ($79.99) is both a video converter and an adapter; this means that you can hook up your old camcorder to the VID-BOX to convert your videotapes. You can also convert your VHS tapes, and you don't need any extra equipment because everything comes included with the Vidbox. The converter can handle VHS, 8mm, camcorder tapes, and even Betamax! Remember Betamax? Far out, dude! The convertor is already integrated with iMovie on the Mac, so transferring, editing, and storing the video files is made simple. If you hung onto all that old media, you can now convert the contents and watch your old favorites again with the family.
For Posterity
Once you've copied, sorted, and stored all your analog media, of course, you're going to want to show it off! You can set up iCloud Photo Sharing to share with friends and family. You can also print old photos you've scanned either at home or your local print shop. You can even upload short family videos onto Facebook and Instagram to show off your grandkids or relive fond memories with distant relatives. When we archive our home media library, we aren't just saving memories from the ravages of time; we're making it easier to share them with the people we love.