By

Leanne Hays
Updated 11/05/2018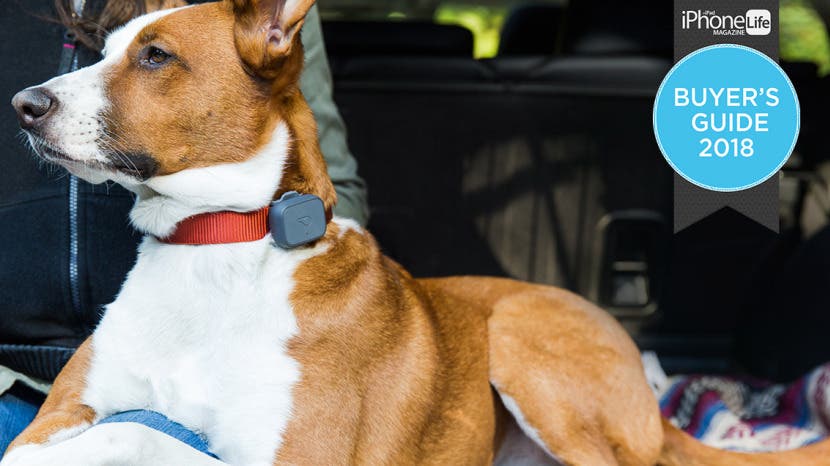 It seems like there are apps and smart gear for every aspect of life these days, and that even applies to caring for our pets! We've researched the best electronic pet accessories for our 2018 Buyer's Guide, including items like a GPS tracker, automatic cat and dog feeder, a microchip-enabled cat and dog door, and even a smart dog toy. Read on to learn more about some of the best new gear for keeping your animals safe, healthy, and entertained. 
Related: The Ultimate App for Dog Photos: BarkCam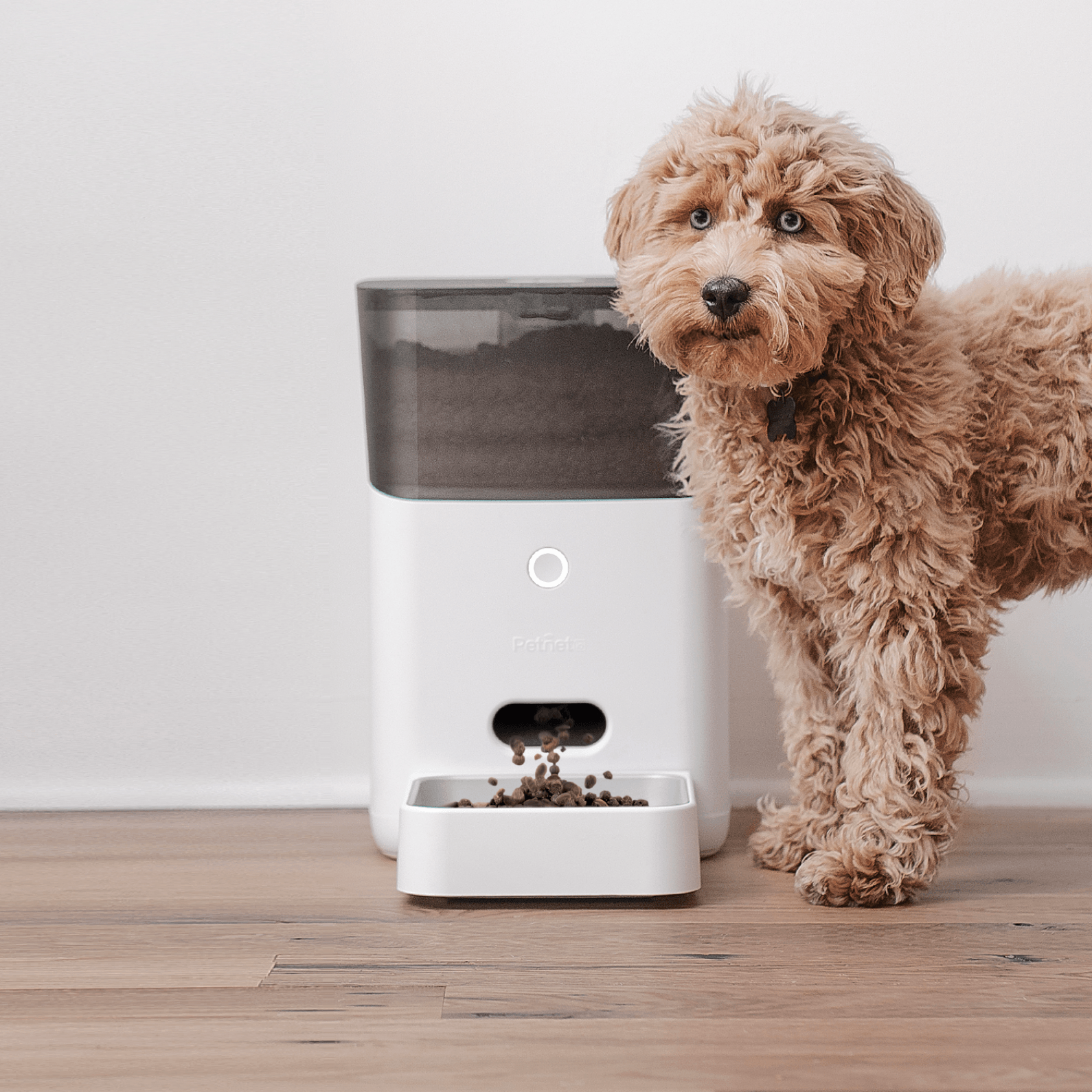 Most of us overestimate how much our animals should eat; at last count 56 percent of dogs and 60 percent of cats in the United States were obese. Petnet's SmartFeeder solves this problem by allowing you to dispense meals via the mobile app, which notifies you when you're running low on kibble. Thanks to this product, our managing editor Rheanne can put her cats on a healthy feeding schedule when she's traveling, and save money on cat food to boot!

We are definitely dog people at iPhone Life; in fact, we even bring our pups to work! But for days when our dogs stay home, there's GoBone. This pet toy has an Auto Play mode that lasts for up to eight hours, can be programed on a schedule, and allows you remote control via your iPhone! It rolls, turns, and spins to entertain dogs; the play behavior is based on the age, weight, and breed of your dog. As play progresses, the smart toy adjusts its motions and pace to keep interest and engagement high. This is great for saving our dogs from boredom and putting on extra pounds that can pile on from lounging on the couch.
A dog or cat owner's worst nightmare is losing their pet, and while microchipping your animal is always a good idea, subcutaneous chips don't (yet) offer tracking capabilities to help you find your wandering friends. This device solves that problem. The Whistle uses AT&T's cellular network and GPS to monitor your pet's location and speed if they stray out of Wi-Fi range—as far as 3,000 miles away! The Whistle iPhone app's map feature allows our senior web editor to monitor whether or not her kids have really taken their dogs for a walk. This device is tough too: our test units have survived dogs rolling in dirt and grass, splashing in mud puddles, and even being submerged in a pond.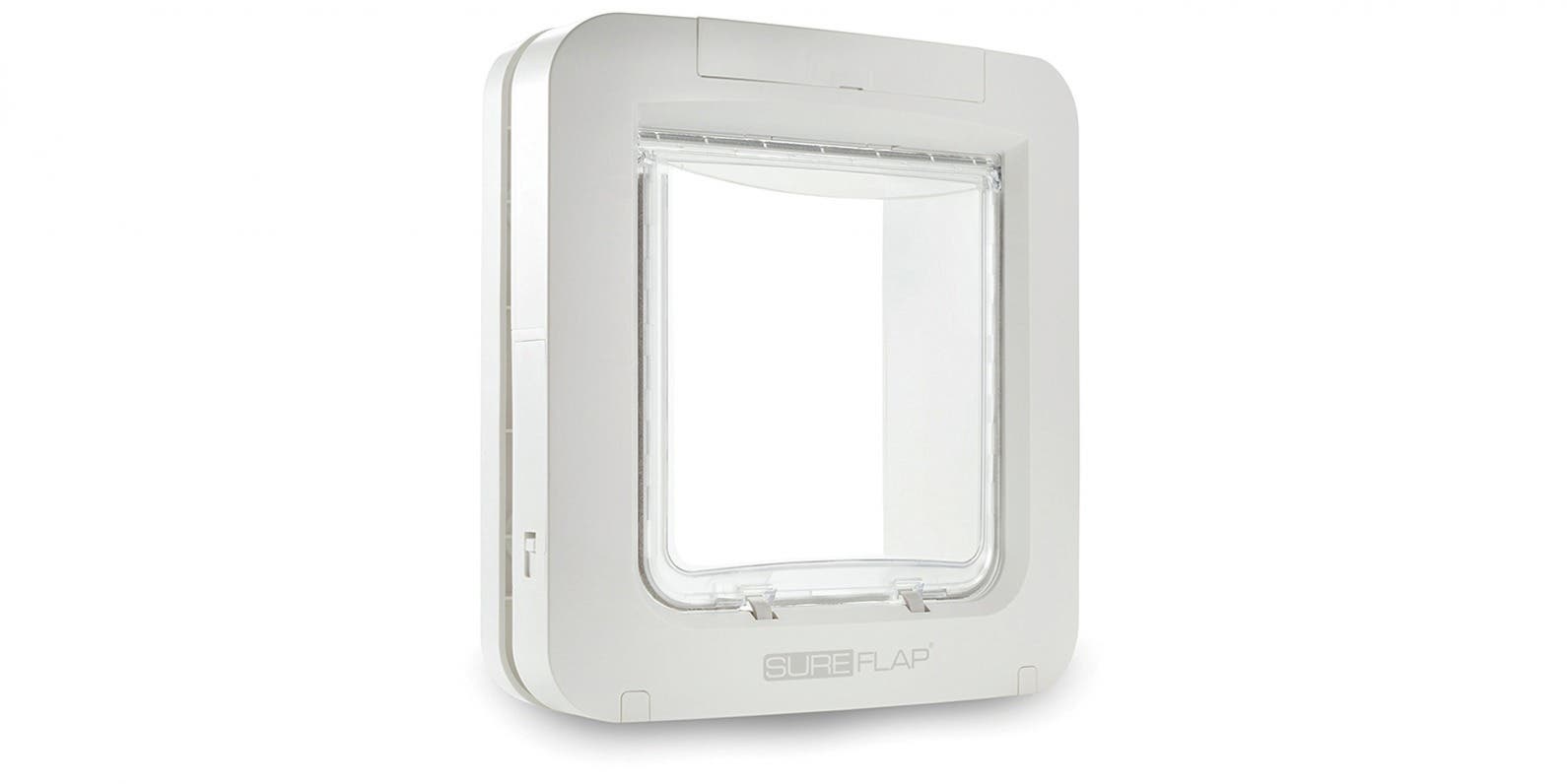 Have you considered installing a pet door but worried about letting neighborhood cats or a kitchen-raiding raccoon into your house? This pet door is here to help, allowing your pets, and only your pets, to come in and out as they please. The door works by scanning your dog or cat's microchip (or RFID pet tag) and allowing access only to known codes. We love that up to 32 dogs and cats can use the pet door and that you can keep some animals inside while others are allowed out. You can lock the door manually or set the timer control on a schedule. With the hub included in this bundle, you can link the pet door to the internet and control the door's settings from your iPhone. We've used it to make sure cats had gone outside while the pet sitter was away, as well as to remotely lock the door when a surprise thunderstorm rolled in to stop the dogs from getting soaked and shaking off inside. The only downside of this pet door is that there isn't a version for large dogs yet.