By

Leanne Hays
Updated 11/17/2021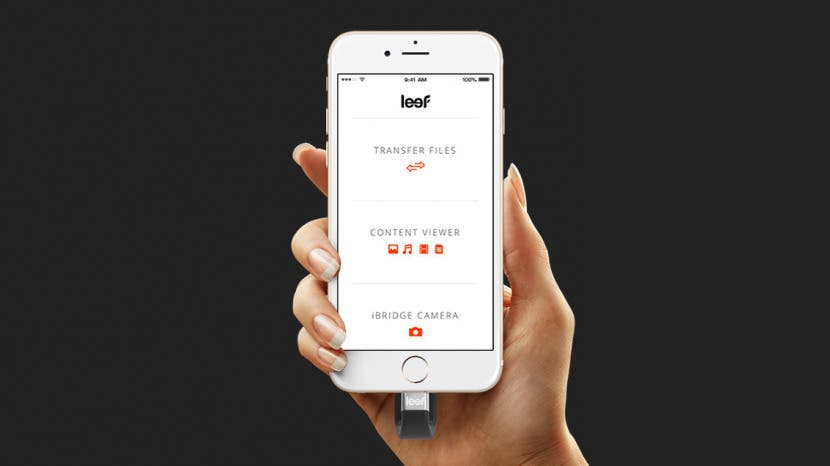 We've probably all used a flash drive, jump drive, or thumb drive (they're all the same thing) to safely store and transport our important files. Now though, in the age of iCloud, does anyone really need a USB storage device for their iPhone? Apple's cross-device storage system, iCloud, syncs all devices that are signed in with the same Apple ID; meaning that if you delete a photo on your iPhone, it's also gone from your iPad, Mac, and your iCloud account. This brings us back to the necessity of external storage for the iPhone. We can, of course, save photos and other files to another location on our devices, separate from our iCloud Libraries, but those files will still consume storage space. Now the longevity of the flash drive becomes more clear. If you're beginning to think that a flash drive for your iOS device might be a good investment, read on to learn how to use a flash drive with your phone, and about a few of the best flash drives on the market today. 
Related: Mobile Storage: Seagate Wireless Plus 2TB Drive Review  
How to Use a Flash Drive with Your iPhone
Using a flash drive with your iPhone seems like it would be pretty self-explanatory, right? Don't you just buy a drive that's compatible with your phone's port and, presto? No, not really. As with almost everything iPhone related, you'll need an associated app! Here's how the process goes:

Discover your iPhone's hidden features
Get a daily tip (with screenshots and clear instructions) so you can master your iPhone in just one minute a day.
Research and choose a compatible iPhone flash drive that meets your storage needs.
Buy the flash drive.
Download and install the associated app.
Now, when you insert the flash drive into your iPhone's port, you'll be prompted to launch the associated app, which will then walk you through the steps of transferring your photos or other files to the external drive.
Which Is the Best Flash Drive for My iPhone?
There's no set answer for which flash drive is the best one; that answer depends on how much data you need to transfer and store, among other things. For me, since I'm notoriously hard on electronics, I'd need a flash drive with a reasonable amount of storage that could also handle being accidentally dropped and squashed. 
Tough & Rugged iPhone Flash Drive: HooToo

Photo Courtesy of HooToo
The HooToo iPhone flash drive, HT-IM001 USB 3.0 offers 32 GB of storage capacity and is made of a crush, dent, and bend resistant aluminum alloy. As an added bonus, the covers on the Lightning and USB connectors are tethered to the drive, so they don't get misplaced.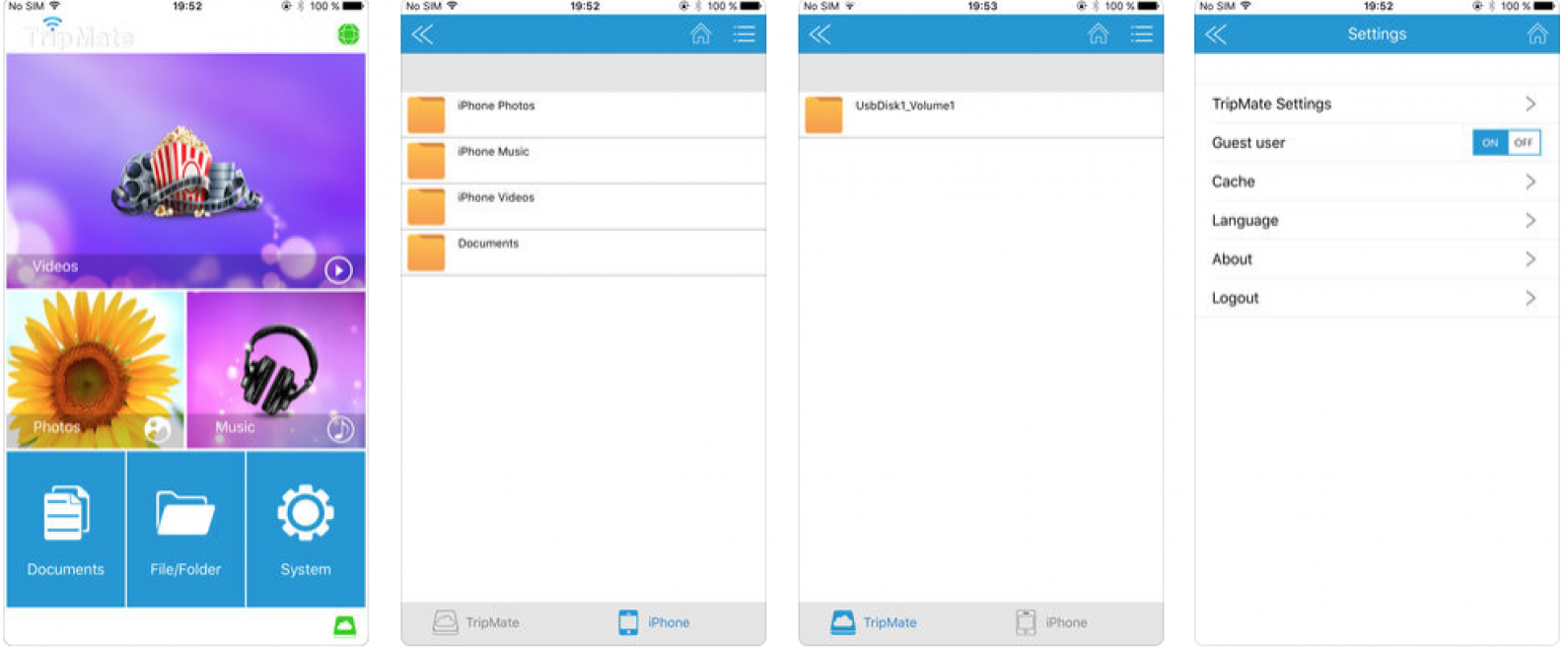 The accompanying TripMate app, available for free in the iTunes Store, offers separate sections for videos, music, photos, and documents, as well as the ability to create folders to hold different categories of data. Users have complained that updating their devices to iOS 11 has caused the app to become glitchy, and unfortunately that's not an uncommon complaint regarding the operating system as a whole. I'd predict that iOS 12 will smooth out a lot of the wrinkles folks have been experiencing and bring the TripMate app back to it's former, user-friendly capacity. 
Sleek & Contoured: Leef iBridge Mobile Memory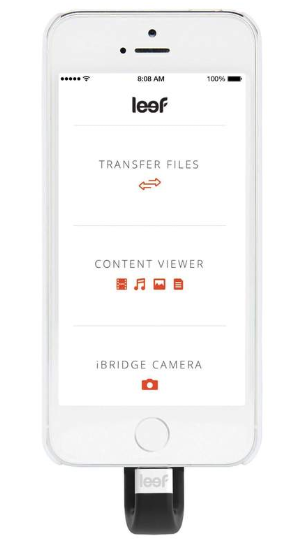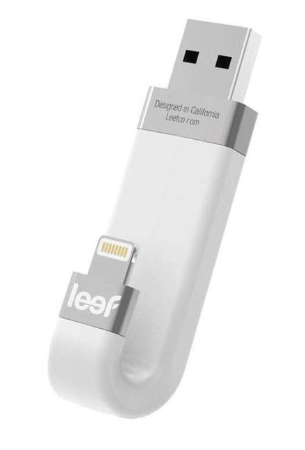 One extremely cool thing about Leef's iBridge Mobile Memory is that you can still comfortably hold and use your device even when the drive is attached. Beyond that, it has a storage capacity to please just about everybody; a choice of 16, 32, 64, 128, or 256 GB. Another neat feature is that you can take photos and film videos with the iBridge plugged into your iPhone, and the files will be saved directly to the flash drive. You can choose to leave your content on the drive, or back it up to a laptop or desktop; whichever you like. If you're wanting more color choices, check out the iBridge 3, which comes in a gorgeous, opalescent rainbow version.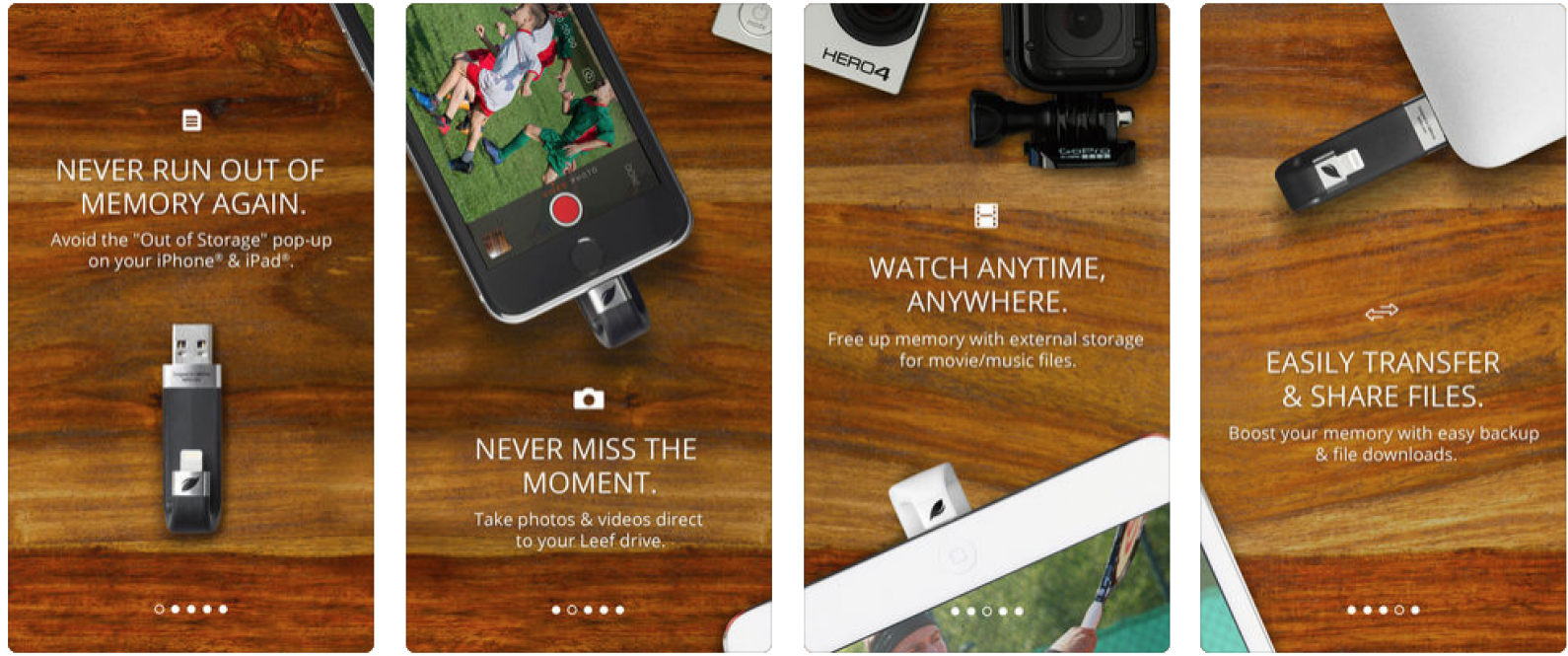 The free MobileMemory app offers a convenient interface with iBridge, but again, there have been complaints about glitches with iOS 11. iOS 12 can't come soon enough.
Trendy & Multifunctional: PK Paris K'ablekey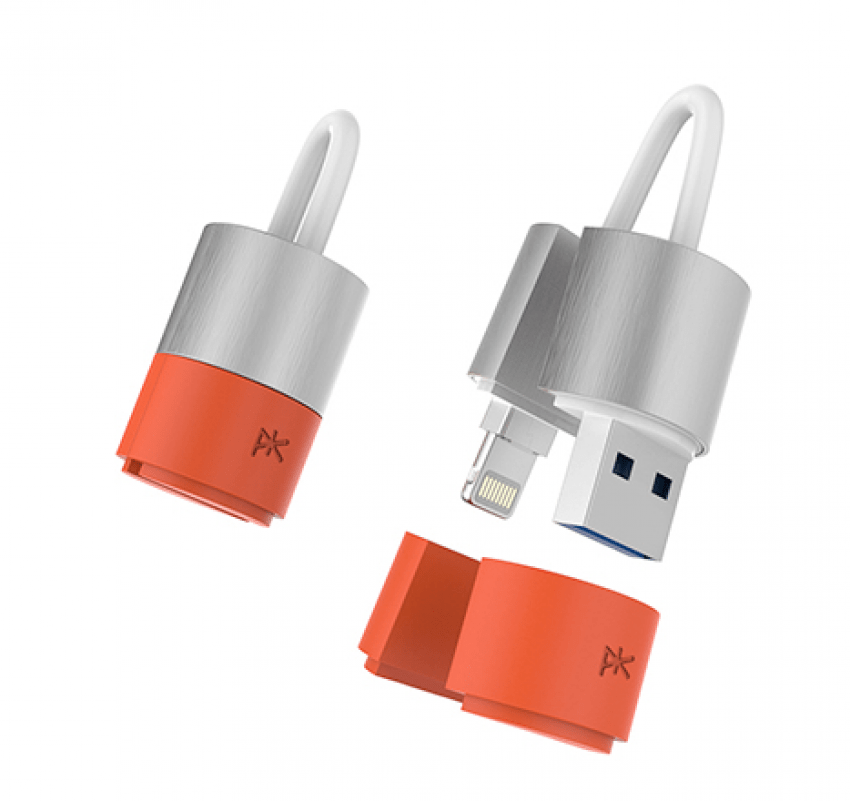 I was torn between the K'ablekey and the HooToo, but now I'm leaning towards the K'ablekey. Not only is the design flawlessly cool, it's also a charging cable and flash drive in one! As well, this flash drive is sturdily resistant to dings and dents, and even waterproof; you can clip the drive onto your keychain and carry it around with you, safe from damage.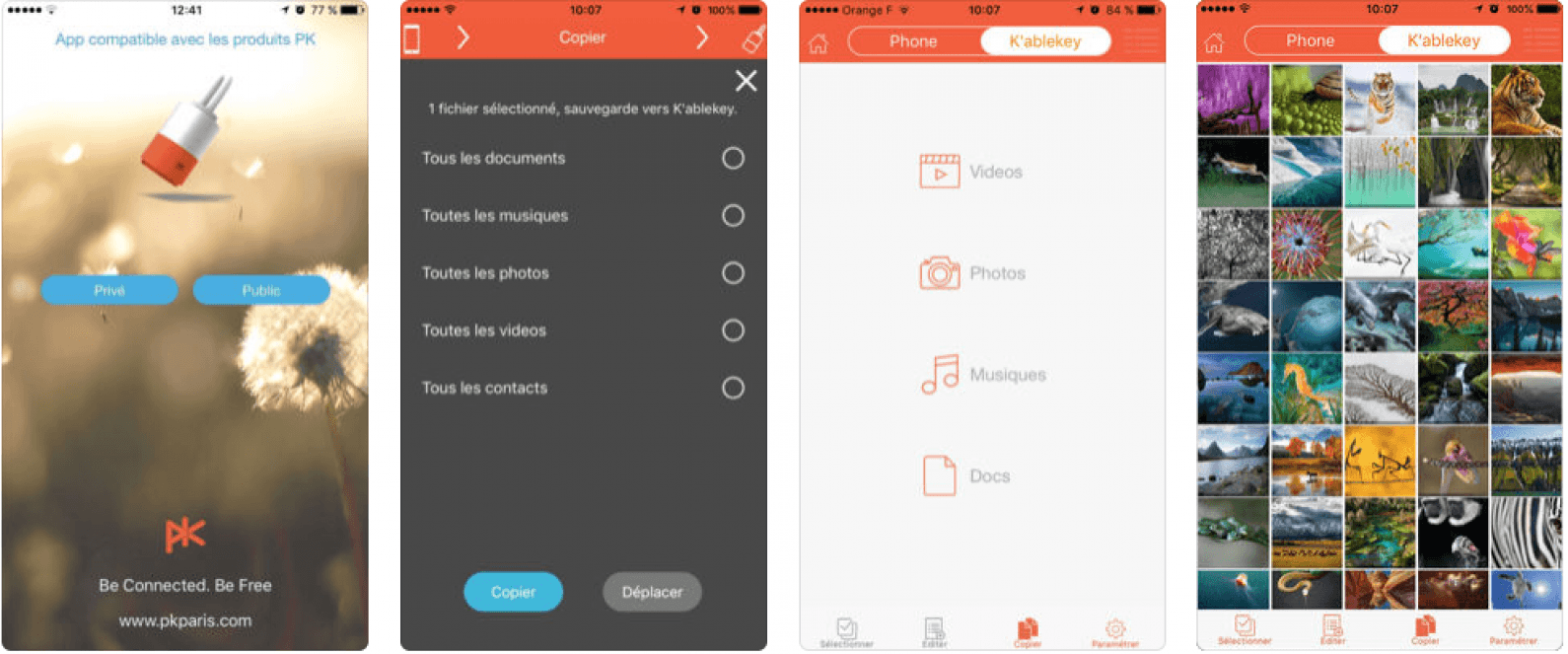 The K'ablekey app has as many poor reviews as all the other flash drive apps I've looked at have. I'm beginning to wonder if this is truly an across-the-board iOS 11 issue, or if transferring files is just a vexing process for everyone. In any case; fear not, the app comes in English as well as French, and also seven other language choices. What makes this app stand apart is its ability to sort your information between private and public, as well as the ability to create music, photo, and movie playlists, and a large range of sorting options to keep all your files in order. 
Which iPhone Flash Drive Will You Choose?
Have you decided whether or not to purchase an iPhone flash drive? If so, which one? Let me know in the comments, and please tell me if you have any other top picks I should consider!