By

Amy Spitzfaden–Both
Updated 10/06/2020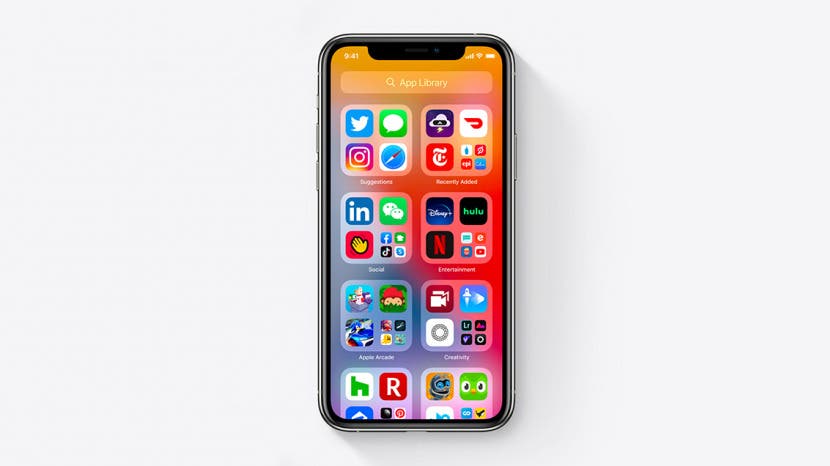 Adding to the list of firsts we've experienced in 2020, while Apple announced the 2020 Apple Watches and iPads at its September 16 event, the 2020 iPhones were nowhere to be found. There's been hardly a peep from Apple about what to expect from the 2020 iPhones and when we might see them; but we've been following all the iPhone 12 leaks and rumors out there, and have put together a picture of when Apple will announce the new iPhones and what the specs might be. The first thing to know is we're expecting four versions: a 5.7-inch iPhone (dubbed the iPhone Mini), two 6.1-inch iPhones (believed to be called the iPhone 12 and the iPhone 12 Pro), and one 6.7-inch iPhone (or iPhone Pro Max). We'll see the first year of 5G support, as well as rumors of all OLED displays, a triple-lens 3D camera, a brand-new physical design.
Related: 2020 iPad Rumors: Will We See a New iPad, iPad Pro, Air & Mini at the Next Apple Event?
iPhone 12 Release Date
Apple has announced that its iPhone 12 event will be held on October 13 at 10:00 a.m. PT. It will follow the June and September announcement styles of being done entirely virtually from Apple Park. The tagline for the event is "Hi, Speed", hinting at the much anticipated 5G capabilities and A14 processors. Apple Leaker John Prosser had said the preorder would be available this week, and seems to be correct in that sense, and his prediction of iPhones shipping out October 19 seems likely to be true as well, as iPhones typically hit stores about a week after they are announced.
OLED for All
While there is still expected to be entry-level and Pro versions of the iPhone 12, one difference they are not expected to have is OLED displays. According to The Wallstreet Journal, all four models will have OLED displays. It was originally rumored that the difference between models may include the higher-end versions having a 120 Hz "ProMotion" refresh rate, but industry insider Ross Young says this is not the case, and no models will feature this.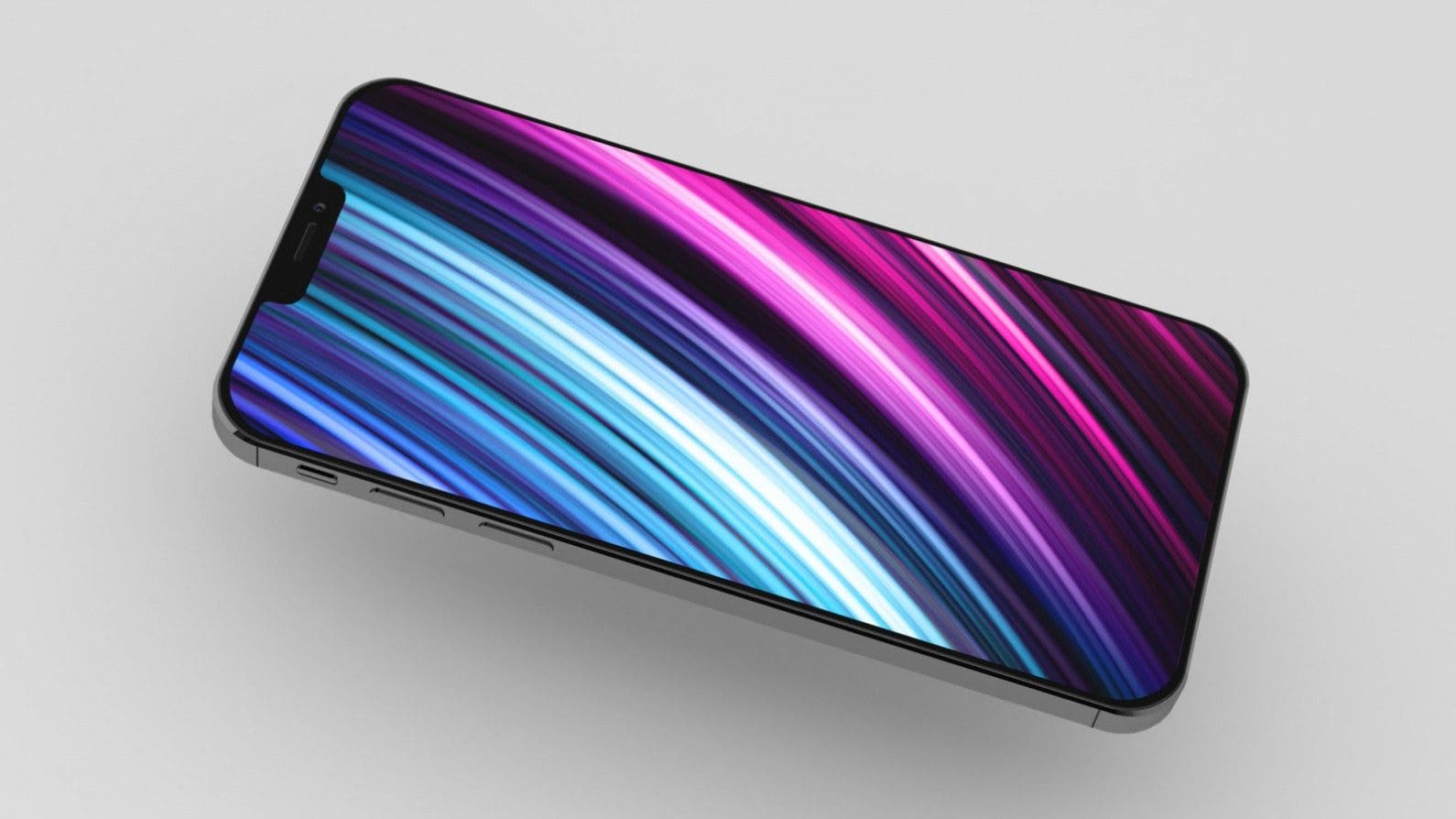 Big Design Changes
If the rumors of the 5.4-inch iPhone Mini 12 are true, it will be the smallest iPhone since the SE, while the rumored 6.7-inch model would be the largest. Rumors from Bloomberg include a metal frame similar to the iPhone 4 or iPad Pro, with a square frame of stainless steel with glass still making up the front and back body. According to Ming-Chi Kuo, the grooving on the frame and the new injection molding procedures will help the internal antenna's performance by reducing the metal frame's negative impact.
Images of a dummy show a boxier design, more similar to the iPhone 4 and support that at least one of the models will be 6.1 inches.
Rendering shared by EverythingApplePro and Max Weinbench allegedly based on leaked CAD designs.
We also may be looking at a new navy blue color option, along the lines of the midnight forest green introduced with the iPhone 11. The YouTube channel EverythingApplePro and Max Weinbench released a video that included light blue, violet, and light orange as color options as well. We also may be seeing a smaller notch at the top
iPhone 12 A14 Chip: Too Good to Be True?
Every model will use an Apple-designed A14 chip that TSMC manufactures. In addition to providing speed and efficiency boosts, the A14 chip could help compensate for the extra battery 5G uses. Bloomberg says the chip will have a focus on speeding up AR tasks and artificial intelligence. Barclay analyst Blayne Curtis predicts the Pro models will have 6 GB RAM while the iPhone 12 will have 4 GB RAM. Overall, we should be seeing a big boost in performance, with much less power used, which almost sounds too good to be true. But the new 4nm process should enable the A14 Bionic chip to use 30 percent less power while providing 15 percent faster performance.
iPhone 12 Camera Gains
The iPhone cameras have a reputation to uphold. The iPhone 11 brought them back up to the top in the smartphone camera kingdom, and the tech world is watching to see what the 2020 iPhones will bring. The Wall Street Journal and Bloomberg have been making noises about a triple-lens arrangement, which includes wide, ultra wide, and telephoto. This brings up the possibility and even likelihood of a 3D camera on the pro models, especially as we read rumors of a new time-of-flight 3D sensor. 
Are we going to see something similar to the LiDAR scanners on the 2020 iPad pro on any of these models? The possibility seems real, at least for the Pro models. 9to5Mac has reported that Apple is developing an augmented reality app that may integrate with stores such as Starbucks.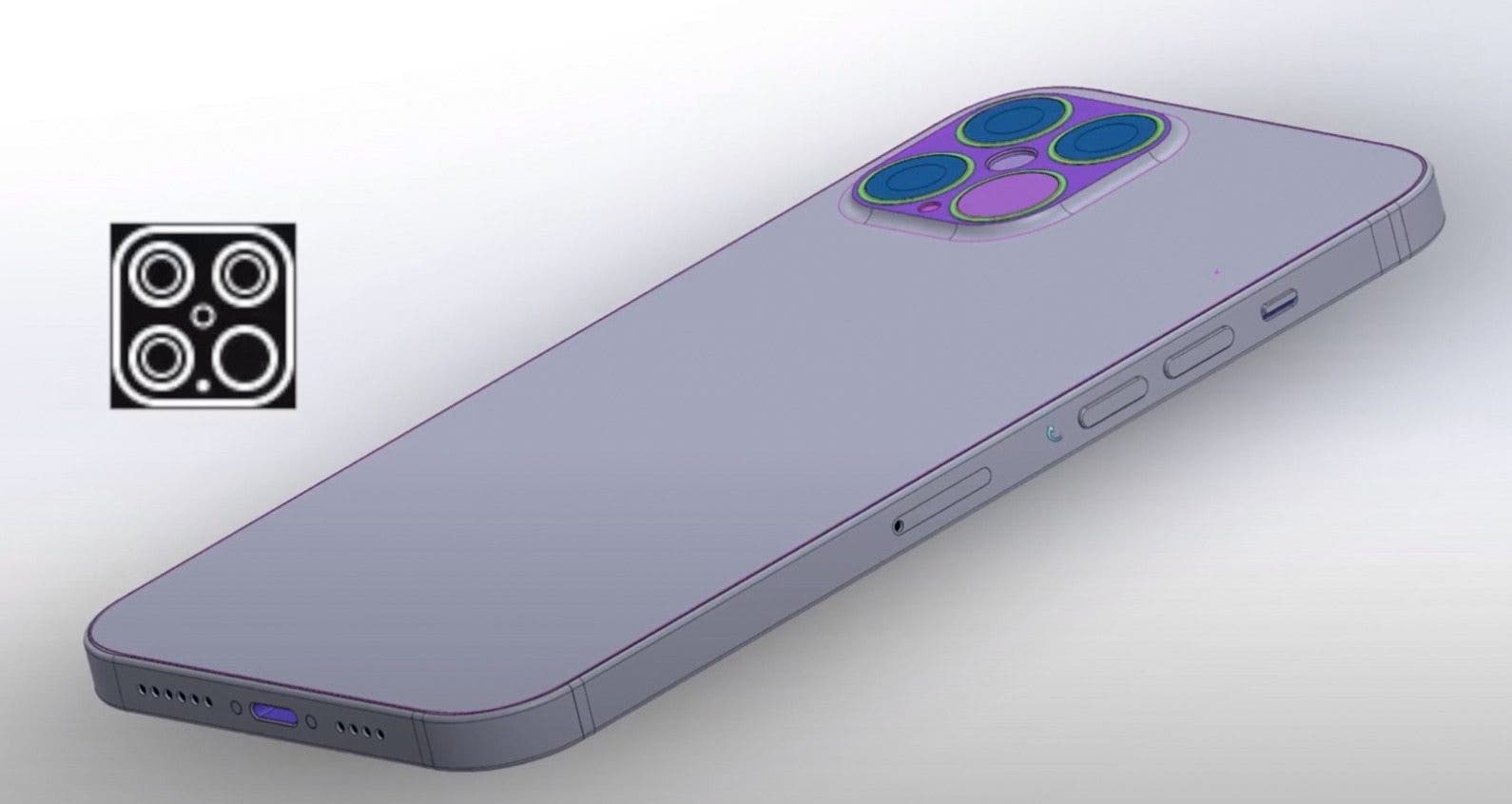 Rendering shared by EverythingApplePro and Max Weinbench allegedly based on leaked CAD designs shows possible new camera.
5G Comes to the iPhone
Analyst Ming-Chi Kuo has confirmed every model of the 2020 iPhone will use 5G technology. The company will use Qualcomm X55 5G model chips rather than Intel chips, which will offer peak download speeds of of 7Gb/s and upload speeds of 3Gb/s. mmWave, the faster but limited in range 5G network, is being set up throughout the US, but not all countries have implemented mmWave technology yet, so it is unclear where it will be available and if the slower but wider ranged sub-6 GHz network will be used in some areas instead. Kuo predicts we may see both mmWave and sub-6 GHz networks in countries such as US, Canada, UK, Australia, and Japan, while other countries may have only sub-GHz networks, at least to start off. The implementation is well under way, so we hope to see a strong start to 5G once these phones launch.
New iPhone Packaging
We can say goodbye to the earbuds and charging brick that came in the box with our new iPhones. According to analyst Ming-Chi Kuo, this may be because of reduced demand for wired ear buds due to the popularity of AirPods. There may be a related deal on AirPods down the road, such as a discount code with the purchase of an iPhone, or perhaps a high-end lightning cable instead, but nothing official has been announced there. The dropping of the charger, however, indicates Apple may be more thinking about production costs with this one. No accessories means less packaging, which is good news for the environment, and better news for the company footing the bill.
Names & Pricing for the New iPhones
Assuming Apple follows the naming structure it used for the iPhone 11, we'll probably be looking at two iPhone 12 models (5.4 inches and 6.1 inches), a 6.1-inch iPhone 12 Pro, and a 6.7-inch iPhone Pro Max. Most rumors have been indicating the pricing will be along the lines of the following:
$649 for the 5.4-inch iPhone 12 Mini
$749 for the 6.1-inch iPhone 12
$999 for the 6.1-inch iPhone 12 Pro
$1,099 for the 6.7-inch iPhone Pro Max
However, analyst Jeff Pu believes the 5.4-inch iPhone 12 Mini will start at $749, which could bring the 6.1-inch version up to $799 or $849. Whether or not this increase would affect the Pro versions is yet to be seen.