By

Todd Bernhard
Updated 12/21/2017
Apple CEO Tim Cook had an exciting announcement at the Worldwide Developers Conference this year; an Amazon Prime Video app would soon be coming to Apple TV. Six months later, it's finally happened; the Amazon Prime Video app is ready to download and use with your Apple TV. This marks the official end of Amazon's refusal to cooperate with Apple in facilitating streaming for Amazon Prime tv shows and movies on Apple TV. Why wouldn't Amazon allow a video app for Amazon Prime customers on Apple TV up until now? Well, Amazon competes with Apple, not just in devices like the Kindle Fire versus the Apple iPad but in selling and streaming media. Up until a few months ago Amazon wouldn't even sell Apple TVs on their platform! But now it appears the ice has not only cracked but melted altogether, and Amazon is streaming favorites like The Man in the High Castle, Vikings, and The Tick for Apple TV at last. So let's take advantage of this truce and learn how to watch Amazon Prime on Apple TV with the official Amazon Prime Video app. 
Related: 8 Best iPhone Apps You've (Probably) Never Heard Of
Amazon Prime is much more than a streaming video service. Subscribers to Prime get a bunch of great benefits, which include free, two-day shipping on many items, as well as free ebooks, music, and videos. But Amazon Prime lacking an Apple TV Amazon Video app was a glaring absence. Apple recently launched cross-app voice search, using the Siri remote for Apple TV. This allows a user to say "play Star Trek", and the Apple TV will do the work of finding Star Trek movies and shows regardless of which app or service is required. If a desired movie or show was on Amazon Video, though, the search feature wouldn't find it. But those days are over, now that we can download the official Amazon Prime Video app:

Discover your iPhone's hidden features
Get a daily tip (with screenshots and clear instructions) so you can master your iPhone in just one minute a day.
How to Watch Amazon Prime on Apple TV with the Prime Video App
You can use this method to watch Amazon Prime shows on your third, fourth, or fifth generation Apple TV. 
Holding down the button on your Siri remote, say "Amazon Prime Video App Store"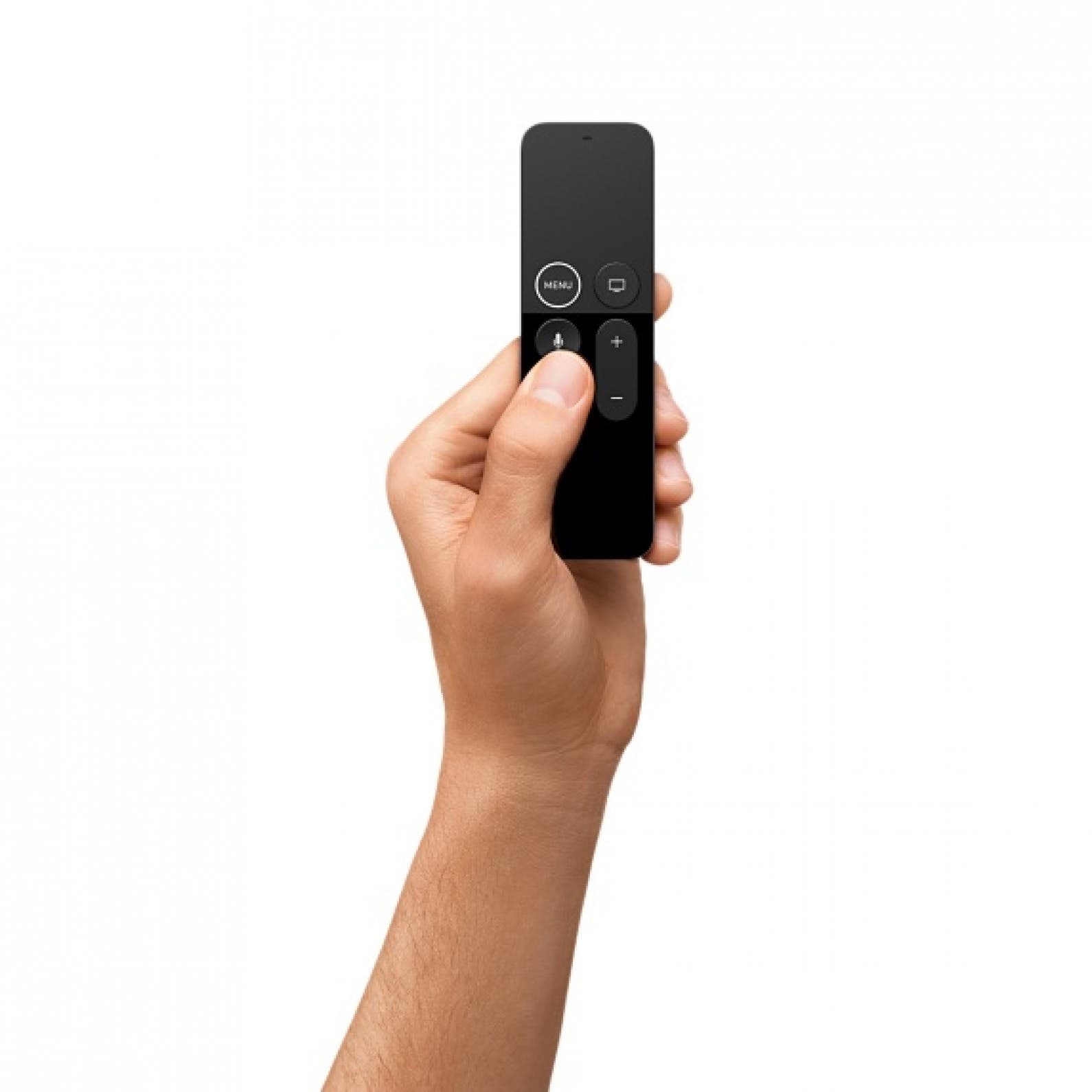 Download the Amazon Prime video app.
Once it's downloaded, open up the app and log into your Amazon account.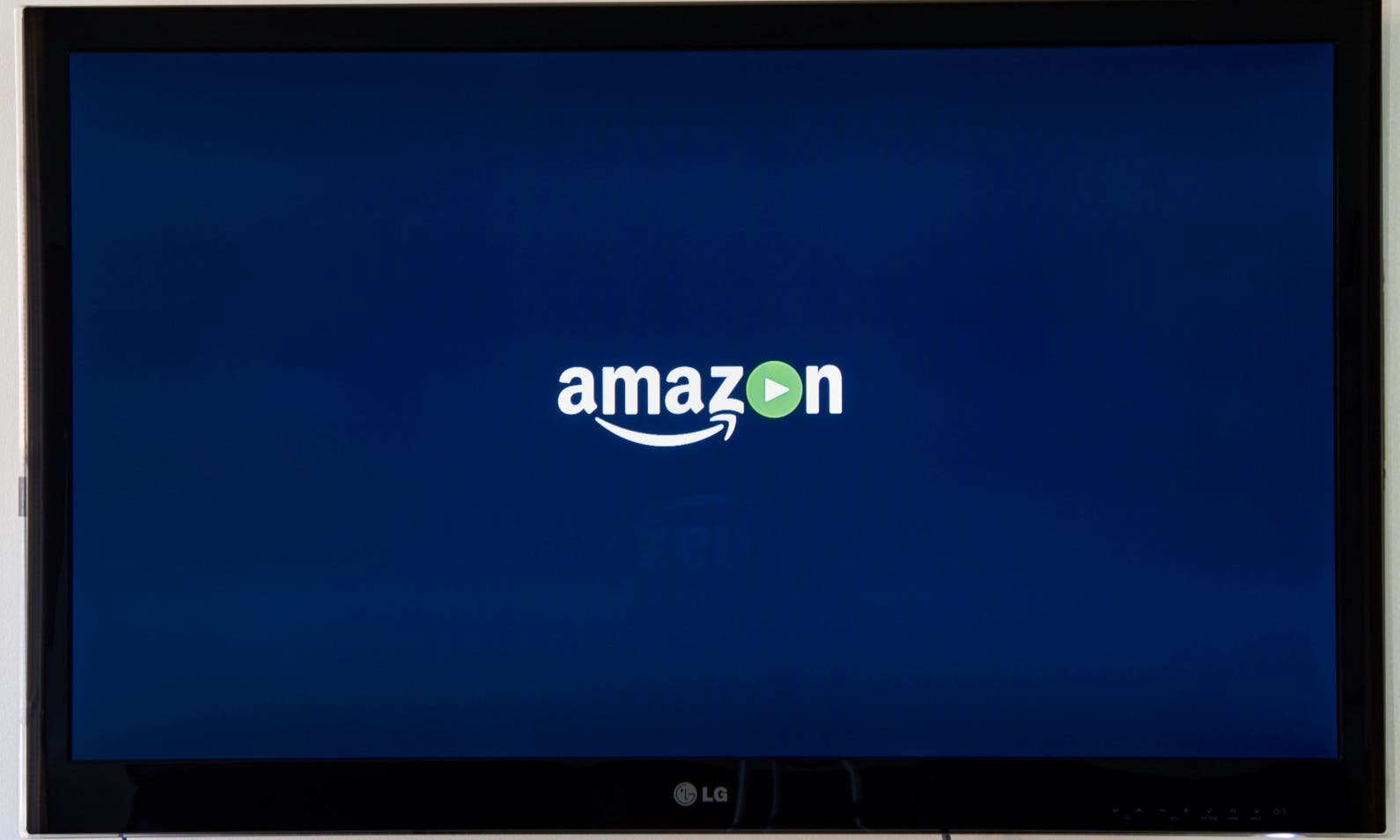 Find the show you want to watch and play it!
If you have a second generation Apple TV (sorry, first gen owners) you can still watch Amazon Prime, so long as you have an iOS device (or Mac). Just follow the directions below. 
How to Watch Amazon Prime on Apple TV Using an iPhone, iPad, or iPod touch
Download and open the free Amazon Video app for Amazon Prime subscribers on your iPhone, iPad, or iPod touch. Log into your Amazon Prime account if you haven't already.
When you find the desired video, start playing it.
Then look for the AirPlay logo in the upper right corner of the screen. Tap that to select your Apple TV and use AirPlay to send the audio and video stream.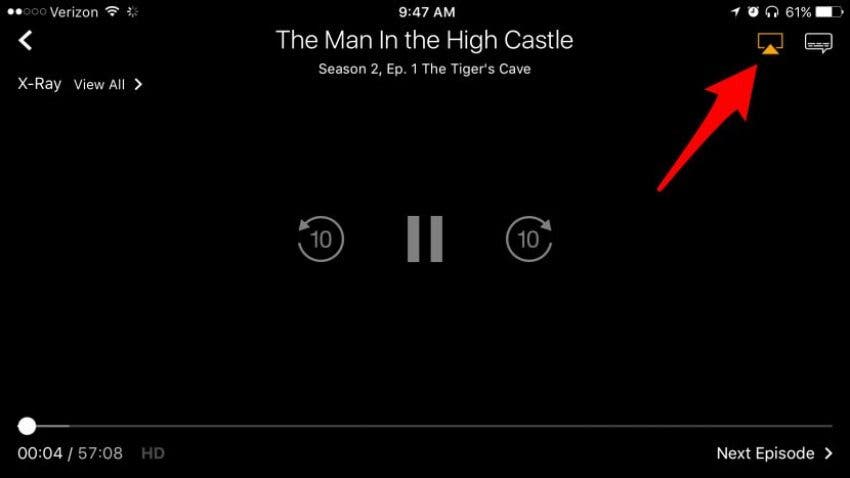 It's good to note that you can lock your iPhone, iPad, or iPod touch and the video will still play. This is important for conserving your iOS device's battery life while AirPlaying Amazon Prime to your Apple TV.
It's not perfect but it works. Amazon Video offers some clever enhancements like X-Ray, which lets you access information about the actors currently on screen, on your iOS device while the movie plays on the big screen. You can also enable or disable captioning, pause, rewind, fast forward, and even use the timeline to move back and forth in the video.
How to Watch Amazon Prime on Apple TV Using a Mac
There are, technically, two ways to watch Amazon Prime on your Apple TV using a Mac. One way is notably easier than the other and we'll describe this method in full detail below. If you're streaming Amazon Prime from a Mac to your Apple TV, the easiest way is to, once again, using AirPlay. However, you can also acquire a couple different cables and do it the old-fashioned HDMI way. Here's how to Watch Amazon Prime on Apple TV using your Mac with AirPlay:
Open your preferred browser on your Mac. Naviagate to Amazon.com and log-in with your Amazon Prime account information.
Navigate to Amazon Video and find the show or movie you want to watch.
There are two ways to AirPlay Amazon Prime to your Apple TV from here:        
​Open Preferences on Mac, tap Displays, and select your Apple TV from the AirPlay Display drop down list near the bottom.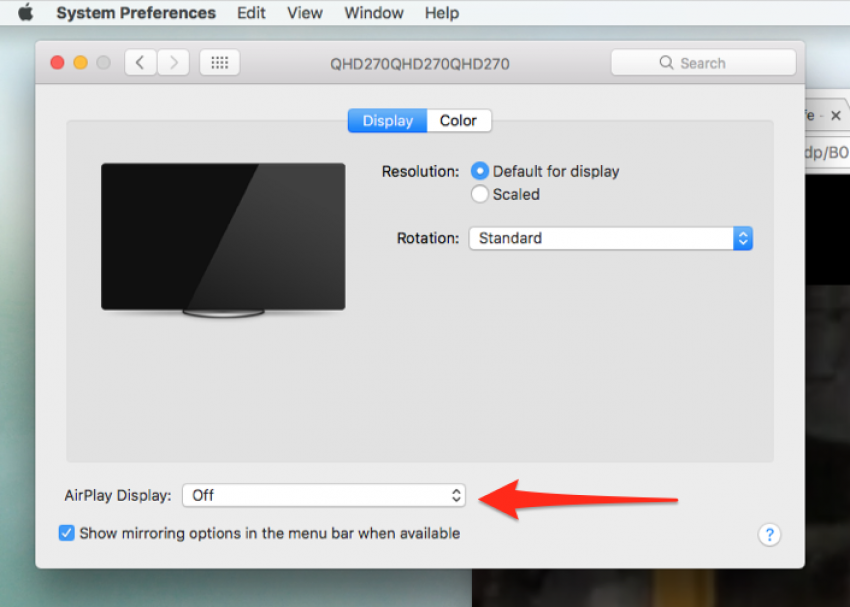 OR, on the very top menu bar of your Mac, to the left of the day and time, you'll see the AirPlay icon. Click it and select your Apple TV.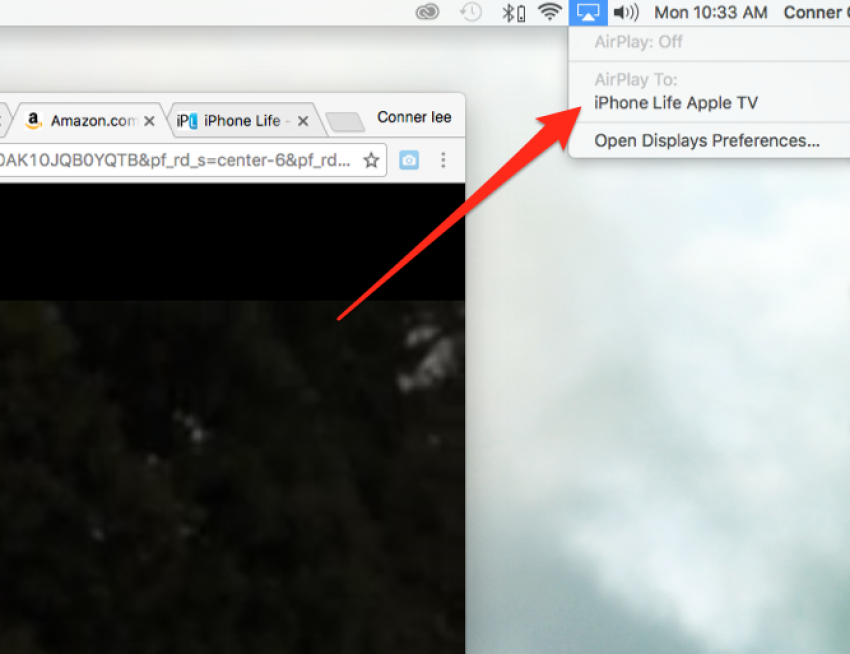 On your Mac, you'll be prompted to enter the Apple TV's AirPlay code, which is generated each time and appears on the Apple TV's screen. Enter the code. 
Play your selected show or movie. Enjoy watching Amazon Prime on your Apple TV!
Another option is to use an HDMI cable. Of course, depending on the Mac you own, you'll also need an adapter for the HDMI cable. I recommend looking at the available ports on your Mac, then visiting Amazon or Apple online to find an adapter that will fit a port on your Mac and has a place to plug in an HDMI cable (or is an HDMI cable with built-in adapter). This may take a little bit of time to figure out just what you need, but if AirPlay isn't working for you, this is a great option. 
Image Credit: dennizn / Shutterstock.com