Customize your Today View and Home screen by adding widgets.
By

Olena Kagui
Updated 01/16/2022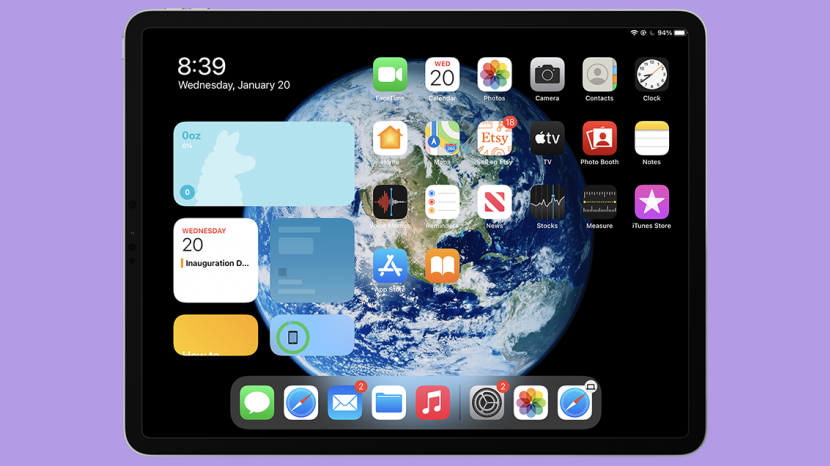 The iPadOS 15 updates have made widgets a life-changer for Apple iPad users. Widgets allow you to personalize your Home screen and Today View so you can get needed notifications and information at a glance. Below, we'll cover how to use widgets on an iPad.
Jump to:
How to Customize iPad Home Screen with Widgets
If you have iPadOS 15 installed, you are able to add widgets directly to your iPad's Home screen. This allows you to view your widgets without opening your Today View. Sound interesting? Check out this article on how to add widgets to your iPad Home screen. In the sections below, we'll focus mainly on how to customize widgets in the Today View. 
Related: How to Add & Use iPhone Homescreen Widgets in iOS 14
How to Add Widgets on iPad in Today View
You can add widgets on an iPad to make your screen organized, more fun, and easier to navigate. Use these steps to add widget to iPad:
Swipe right until you reach the last screen on your iPad. This is your Today View. 


 
Long-press an empty area of the screen.
Tap the gray + icon in the upper-left corner.


 
Select or search for a widget.


 
You can swipe left or right to choose a widget size.
Tap Add Widget.


 
You'll see the newly added widget in your Today View.


 
Tap Done.


How to Remove Widgets from the Today View
If you want to remove a widget from your iPad Today View, follow these steps:
Long-press a widget to open the quick actions menu.


 
Tap Remove Widget.


 
Tap Remove to confirm that you want to delete the widget.


How to Stack Widgets on iPad 
There are different sizes for widgets on an iPad. Widgets of the same size can be stacked. When you stack widgets, they will take up less space and you will be able to scroll through the widgets whenever you like. Here's how to stack iPad widgets:
Long-press the widget you want to move into a stack.


 
Drag the widget and drop it on top of another widget of the same size to create a stack or add to an existing stack.


Add more widgets using the steps above, but keep in mind that you can only stack up to ten widgets. Also, you cannot join two stacks; you will need to drag individual widgets into existing stacks.
How to Edit a Widget Stack
Edit a widget stack to personalize what you see in it. With these steps you can reorder iPad widgets or delete them from the stack.
Long-press the widget stack.
Select Edit Stack.


 
To change the order of the widgets, drag it higher or lower on the list.


To delete a widget, tap the minus icon.


Tap Remove.


Tap Done.


How to Edit Widgets on an iPad
Some widgets have configuration options. For example, a weather widget can display weather in different regions. You can edit the widgets on your iPad to customize the information shown.
Long-press a widget to open the quick actions menu.


 
Tap on Edit Widget.


 
Tap on the settings you wish to change and adjust them to your preference.


 
When you're done, tap anywhere outside the widget to finalize your changes.
Once you've created a widget in a certain size, you cannot change it by editing. You need to delete it and add the new one in a different size. Now you know how to use iPad widgets to make your iPad more fun to use!