Complete tasks with the Numbered Grid and voice commands instead of touching your iPhone screen.
By

Elisabeth Garry
Updated 05/11/2021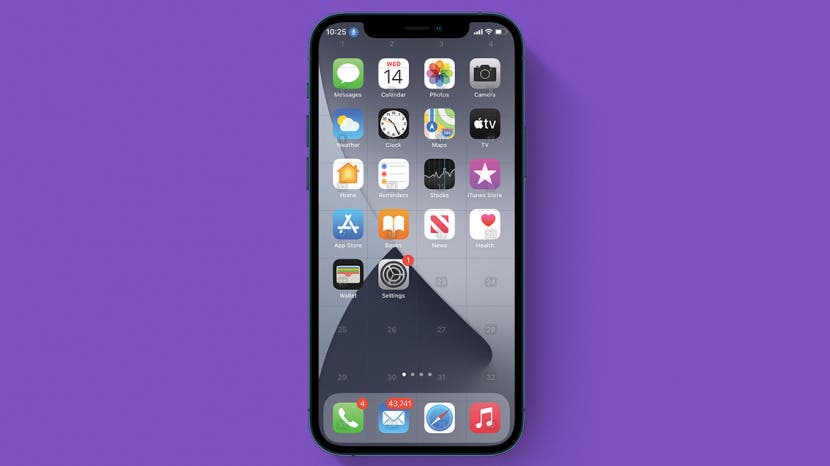 * This post is part of iPhone Life's Tip of the Day newsletter. Sign Up. *
Apple's Voice Control feature allows you to navigate your iPhone hands-free, using only voice commands. It also offers a Numbered Grid overlay on your screen, which lets you select different items on your screen by calling out corresponding numbers. As an example, we'll show you how to use Numbered Grid to navigate your Photos.
Before we begin, you'll need to make sure you enable Voice Control on your iPhone. Once Voice Control is set up, you can use the guide below to learn how to navigate your iPhone! To see more accessibility tips for Apple devices, sign up for our Tip of the Day newsletter. 
Related: How to Deactivate Voice Control on Your iPhone
Open the Settings app.


 
Scroll down and tap Accessibility.


 

Tap Voice Control.


 
Tap Overlay.


 

Select Numbered Grid.


 
Now you should see a semitransparent numbered grid appear over your screen.


 

Say "Go to Home screen" to navigate back to your Home screen.
Say "Open Photos" and the Photos app will open to your most recently used screen.


 

If Photos opens to a specific photo but you want to select a different one, you can say "Tap one."
This will activate the back button and return you to the Photos library.


 

In this example, I know the photo I'm looking for is lower down in my library than the photo I just had open, so I'll say "Scroll down" to see more recent photos.


 
Once you see the photo you'd like to open, find the number in the Numbered Grid that is closest to the center of the photo you'd like to open.

I want to open the photo under the number 13, so I'll say "Tap 13."


 
The photo you're looking at should now open.


Now you know the basics of how to navigate your iPhone using the Numbered Grid. Play around with it and let us know how it works for you. Happy hands-free navigating!