By

Amy Spitzfaden–Both
Updated 09/23/2020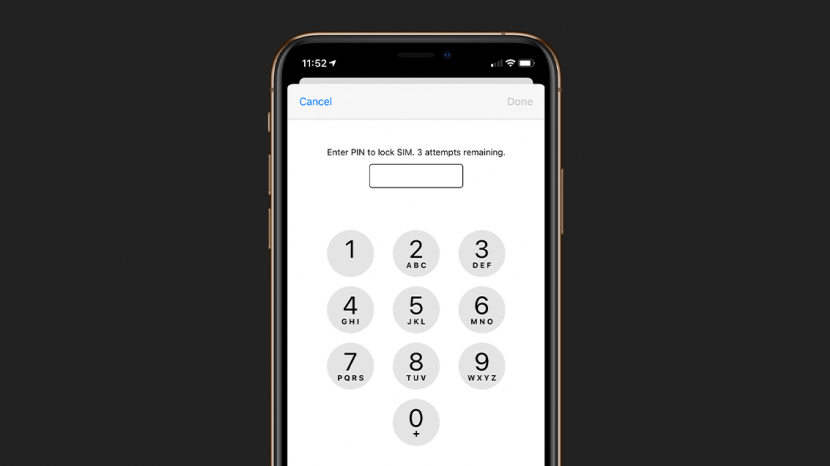 This article will tell you how to unlock a SIM card on your iPhone. Fortunately, running into a locked SIM card isn't something that's likely to happen by accident. The only way to get your SIM card locked is by failing to enter your SIM PIN correctly three times in a row. Because of this, it is very important that you do not try to guess your SIM PIN or PUK code. Let's take a look first at how to keep your SIM card from locking, and then how to unlock your SIM.
What's in This Article:
How to Prevent a Locked SIM Card
The best way to prevent a locked SIM card is not to turn on you SIM PIN setting, but some people want it on for security reasons. If you're curious about how to set that up, here is how to access the SIM PIN settings, and how to prevent it from locking once you do.
How to Access Your SIM Card Settings
Tap Settings.
Tap Cellular.
Tap SIM PIN.


How to Keep Your SIM Card from Locking
If you tap the toggle for SIM PIN, a screen will pop up asking for your SIM PIN. Do not guess.
Tap Cancel. The toggle will switch back to off, and your SIM will remain unlocked.


If you want to set up a PIN, contact your cellular provider. They will be able to tell you the PIN for your SIM card.
Once you've entered the PIN from your provider, you will be able to change it to something of your choosing by tapping Change PIN.
How to Unlock SIM Cards on the iPhone
If you end up with a locked SIM on your iPhone, do not try to guess the PUK code. Instead, take the following steps:
If your SIM card is locked, you will need to obtain a PUK code from your provider. Typically you can call your provider by dialling 611 on your iPhone, even if the SIM card is locked. Explain the situation, and they will get you the code. Make sure you have it right by reading it back to them.
Go back to your SIM card settings using the steps above.
Enter your PUK code. PUK codes are typically 8 digits long. You only get 10 tries before your SIM card is locked permanently, so enter it carefully.
Once the PUK code is entered correctly, your SIM card will be unlocked and you will be able to use your voice and cellular data again.