The iPhone Home button is notably missing from the iPhone X and later iPhones. Here's how to access your Home screen without it.
By

Leanne Hays
Updated 03/23/2021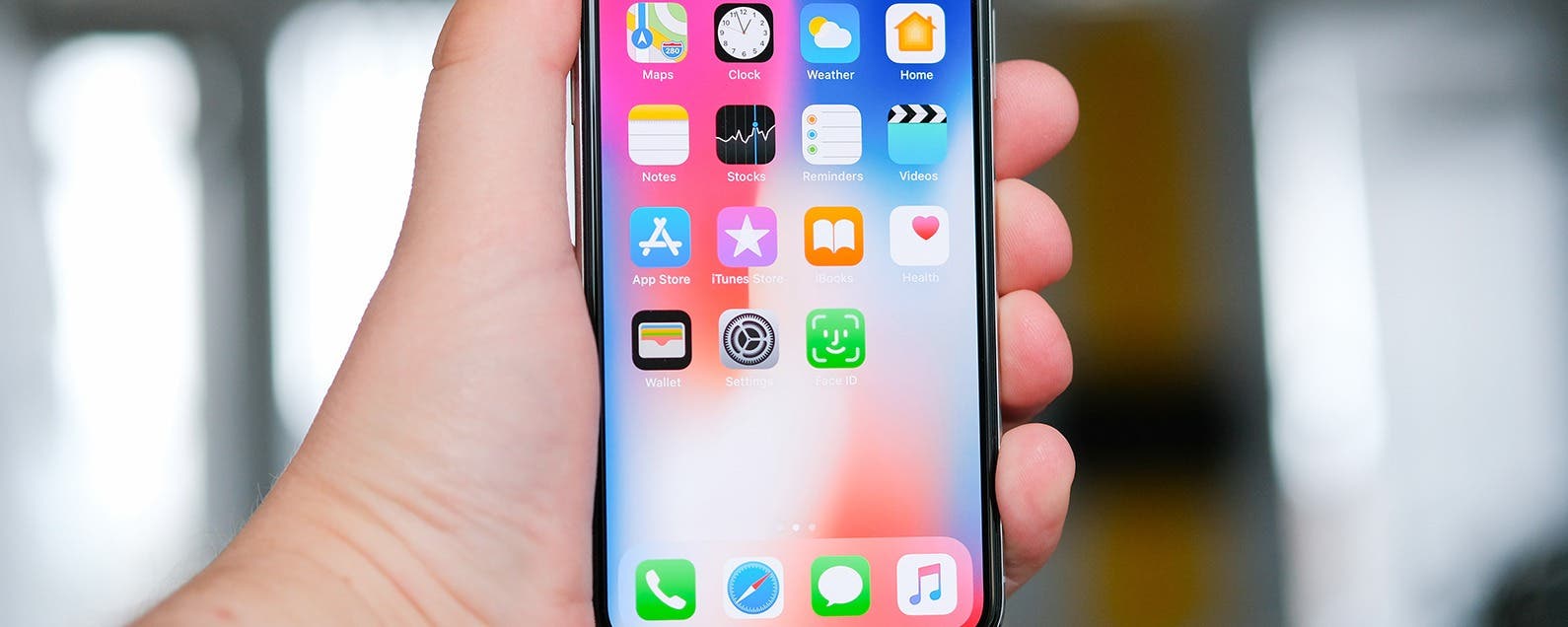 Learn easy tricks for navigating quickly around the iPhone X and later when there is no button for Home. One important question is, "How do I get my Home screen back without a Home button?" Learning how to get back to the main Home screen on an iPhone with no Home button on the screen is important, since this is often where all the apps you use the most are located. Let's get started learning how to save time and navigate home on iPhone X and later models including the iPhone 12 with one easy gesture.
Related: How to Go to the Home Screen on an iPhone X  
How to Return to the Main iPhone Home Screen with a Swipe
We've already gone over how to turn an iPhone XR on, how to close apps on any iPhone, and how to add a Home button on screen for iPhones without them. Now let's learn how to get back to your main Home screen on an iPhone X and iPhone 11 as well as for later iPhone 12 models. For more tips and tricks for navigating your iPhone and other Apple devices, check out our free Tip of the Day.
To exit any app, swipe up from the bottom of the screen.


Now you're back to the last Home screen you were on.


 
To get back to your primary Home screen, swipe up one more time.


Here you are, back at your main Home screen!


Top image credit: Karlis Dambrans / Shutterstock.com