Don't buy a used iPhone before you check if it's unlocked! If the iPhone you purchase is locked, you may be stuck with a phone service provider you don't want. Here's how to find an iPhone's IMEI and serial number, then check if the iPhone is unlocked.
By

Conner Carey
Updated 02/24/2021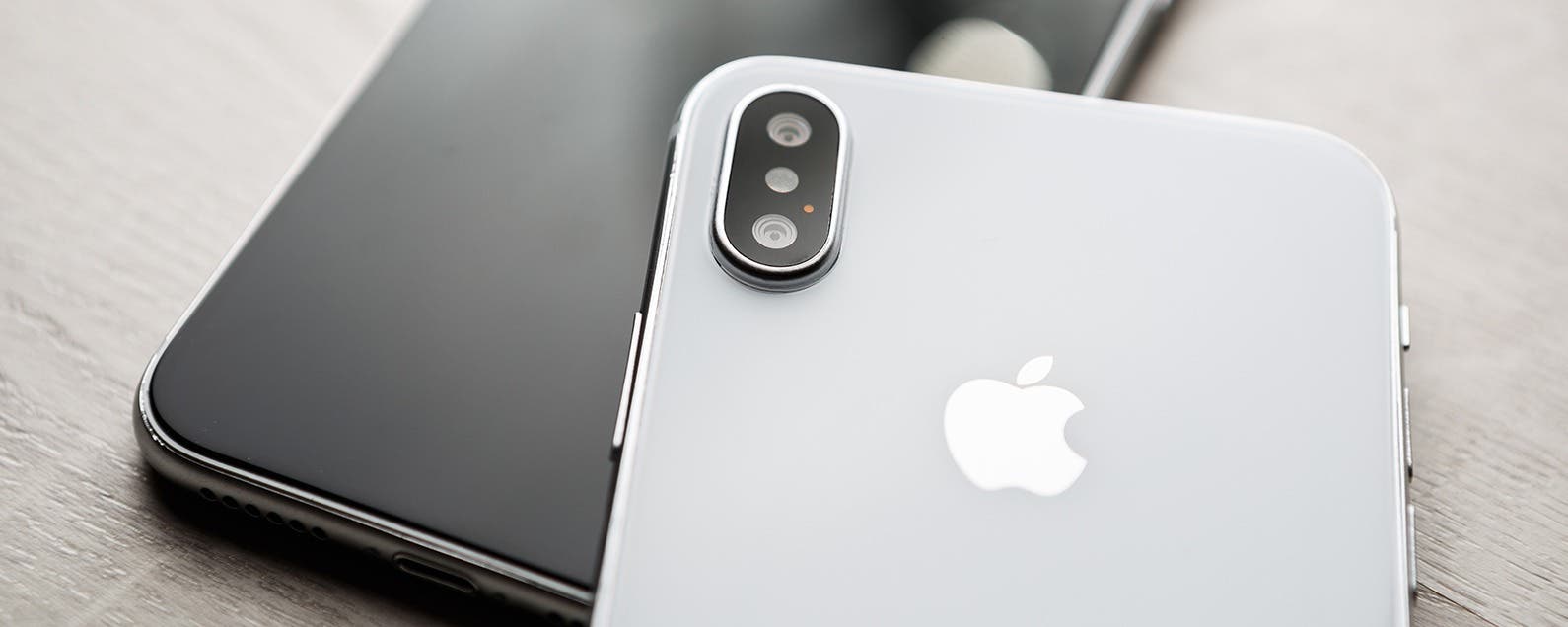 Before buying a used iPhone, use one of these three ways to know if your iPhone is unlocked or locked. You can check if the iPhone is unlocked in Settings, with the SIM card, or using an online resource. We'll go over each method, so you can check if your iPhone is unlocked. But, what does "unlocked phone" mean? An unlocked iPhone is not associated with any particular cellular service provider and can therefore connect to any carrier. Unlocked iPhones, when sold used, are worth more as well. Once we cover what it means when an iPhone is unlocked, we'll go over how to tell if your iPhone is unlocked or locked.
Jump To:
How Do I Know If My Phone Is Unlocked? Three Ways to Check If Your iPhone Is Unlocked
There are lots of iPhone IMEI checkers online, and some of them show you if your iPhone is unlocked. I'll recommend a resource that works to check if your iPhone is unlocked. However, some iPhones allow you to check if it's unlocked from within settings. You can also use the SIM card from the iPhone to check if it's unlocked. If you just need to check if your iPhone is unlocked, jump to the how-to. But if you have questions about what unlocked iPhone means, we'll cover that next.
Master your iPhone in one minute a day:
Sign up to iPhone Life's Tip of the Day Newsletter and we'll send you a tip each day to save time and get the most out of your iPhone or iPad.
Related: Unlock My Phone! Buyers Guide to Used iPhones, Locked & Unlocked
An iPhone that's unlocked can connect to any carrier. If your iPhone is unlocked, you could switch from Sprint to Verizon tomorrow and your same phone will work just fine. iPhones that have been completely paid for and bought directly from Apple are likely to be unlocked. But if you bought the iPhone through a carrier on a contract, the phone will be locked until the contract is over and paid in full. It's also possible to buy a used, locked iPhone that becomes unlocked later on when the previous owner has finished their contract. That's why it's important to know whether the iPhone you're buying is unlocked or not. So to recap:
Locked iPhones are stuck with a carrier; unlocked iPhones are free to use with any carrier.
Paid-for iPhones direct from Apple are usually unlocked.
iPhones leased from a carrier will be locked for the duration of the lease.
Unlocked iPhones will fetch more money when sold.
Firstly, I want to say that you don't necessarily need to do any of the following steps. You could call your current carrier and ask them if your iPhone is unlocked. If you're considering buying a used phone and the phone's current carrier won't give you the info over the phone, your only option (aside from trusting the seller) is to try these steps. But otherwise, calling the carrier is definitely going to tell you if the iPhone is unlocked or not. The con of this method is the time it will take (no one likes spending an hour on the phone with customer service, I know), but it's guaranteed to be accurate. Not interested? Alrighty then, let's get into how to know if your iPhone is unlocked.
For this method, you'll need to have the iPhone in question powered on and unlocked (the other kind—enter the four or six-digit code to access the phone, if needed). To check your device-unlock status:
Open the Settings app on the iPhone.
Select General.
Tap About.


 
Scroll to the bottom and look for Carrier Lock. If it says No SIM restrictions, then your iPhone is unlocked and you're free to use any carrier or cell service. If it says anything else, then it is probably locked.


 
However, this isn't quite the end of the story, since some users report that this information isn't displayed in their About page in Settings. If that's the case for you, check out one of the other methods detailed below.
This method requires you to have two SIM cards from different carriers. If you don't have two SIM cards, you could test this out by borrowing one from a friend's phone.
Use a straightened paperclip to open the SIM card tray, then remove the current SIM card.
Place the SIM card of a different carrier (must be same size) into the SIM card tray of the iPhone. Push the tray back into place.
Power the iPhone on.
Now, try to make a call to any working number.
If you get an error message that the call cannot be completed, then your iPhone is locked. If you're able to connect and make the call, then your iPhone is definitely unlocked.
If you're still unsure, try using one of the two online tools I recommend below.
There are quite a few online tools that allow you to check if your phone is unlocked using the IMEI number; however, the vast majority want you to pay about three dollars to get the info. I found one free tool, though.  First, find your IMEI and serial numbers on your iPhone. To do this:
Open the Settings app.
Select General.


 
Tap About, and then scroll down until you find the IMEI number.
If you have an iPhone X or later, you may notice a second IMEI listing, you'll need that too.
Finally, make note of your iPhone's Serial number.


 
Now visit this website: https://imeicheck.com/simlock-iphone, preferably on a computer.
Enter the IMEI number you just found with no spaces.
Enter your iPhone's Serial Number, then click Check.
You will need to solve the captcha to prove you're not a robot.
Then the website will present you with an information card. Look for Lock Status. As you can see in the image, it shows that my iPhone is Unlocked.


Which method did you use to check if your iPhone is unlocked?
Top image credit: hurricanehank / Shutterstock.com