Learn how to stop Siri from reading texts and easily re-enable this feature in your iPhone's Control Center.
By

Leanne Hays
Updated 09/13/2021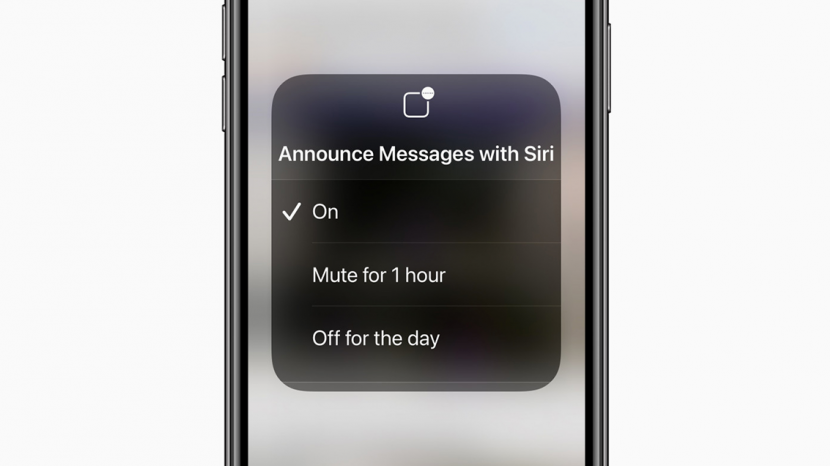 * This post is part of iPhone Life's Tip of the Day newsletter. Sign Up. *
Announce Messages with Siri allows Siri to announce and read text messages to you when you are wearing AirPods and Beats. This is handy while you're working out or your hands are occupied, but you'll also want to know how to stop Siri reading texts to you for those times when you don't need this feature. Although you can turn on and turn off Siri reading texts in the Settings app, the fastest way to turn it on and off is in the Control Center. 
Related: Apple AirPods, AirPods 2 & AirPods Pro Guide: Charging, Pairing, Setting Up, Using, More
This tip won't work with the original Apple AirPods. You'll need a pair of AirPods second or third generation, AirPods Pro, Powerbeats, Powerbeats Pro, or Beats Solo Pro for this tip to work. 
Before you customize your Control Center to include Announce Messages with Siri, you'll need to turn on Announce Messages in your iPhone Settings. Then, add Announce Messages with Siri to your Control Center.   
Open your iPhone's Control Center by swiping down from the top right corner of your iPhone's screen if you have an iPhone X or later. If you have an iPhone 8 or earlier, swipe up from the bottom of your screen.
Tap the Announce Messages with Siri icon to turn the feature on, tap again to turn it off. (The icon will have a white background when it is On, and a gray background when Off.)


 
Long press the Announce Messages with Siri icon to show a menu with more options, including On, Mute for 1 hour, or Off for the day. 


 
That's it! Now, you know how to have Siri announce and read new text messages when it's convenient and how to stop Siri from reading messages when it's not. Also, if you don't like the idea of your iPhone's microphone listening, you can also turn off the Listen for "Hey Siri" setting.