By

Conner Carey
Tue, 02/20/2018
Getting iMessage on a PC is a tall order. Apple is famous for its closed-system standard, and apps like Messages are no exception. If you have a PC running Windows and you want to use iMessage on your PC, I've got both good and bad news. First, it is possible to get iMessage on PC. But the best option for getting iMessage on PC requires a remote desktop, which means you need a Mac for it to work. We will go over how to do this, and it will allow you to have iMessage on your PC running Windows. However, I would imagine most people looking to do this don't have a Mac, which is where the not-so-great news comes in. Overall, Apple is not making it easy for users to have iMessage on a PC. I'll go over other options I've seen bloggers promote, but I don't recommend doing them. If you don't have a Mac and you want to use iMessage on PC, I highly recommend using a different messaging service. Whatsapp,  for example, allows you to use its messaging platform across all devices. But if you're insistent upon using iMessage on your PC running Windows, let's go over your options and the only method I do recommend. Here's how to get iMessage on a PC, and the methods I don't reccomend that are potentially harmful to your devices. 
Related: How to Enable iMessage on iPhone, iPad, & Mac (iMessage vs SMS)
I look at my job (which is mostly writing how-tos) as a responsibility to you, the reader. Which means I'm never going to tell you how to Jailbreak your iPhone; we don't recommend it and so we aren't going to show you how to do it. And that's nearly how I feel about getting iMessage on a PC. It'd be great if Apple allowed us to use iMessage via iCloud online. But Apple hasn't made using iMessage on a PC easy, and the vast majority of work-arounds you'll find online are questionable at best. So, first, let me tell you the various ways in which other online articles will tell you how to get iMessage on a PC and why you shouldn't do those. Then I'll show you how to get iMessage on a PC with the only safe, user-friendly way I've discovered (which requires you already have a Mac). It's not ideal, and I'm sorry for that. If I discover other ways to do this that don't put any of your devices at risk, I'll update the article to include those methods.
How to Get iMessage on PC: What Not to Do
Jailbreaking iPhone
Jailbreaking your iPhone opens up a world of customization, but it also breaks your warranty and sends you into new, unknown territory. A Jailbroken iPhone is more susceptible to malware, shorter battery life, and a slew of other potential issues. This is why we don't recommend this practice.
Using iPadian iOS 'Emulator'
I hoped this would be a great option; but after researching iPadian iOS 'Emulator' (which is a program various other articles recommend using to get iMessage on PC), I discovered a lot of negative feedback. From generally glitchy results to malware downloads, iPadian is not a software I'm willing to download and even test for this article. Which means I don't recommend you download it either. I've used some questionable (but ultimately safe) software in the past to show you all how to do things on your iPhone that would otherwise not be possible, but I will never recommend you use a software that I won't even use!
That brings us to the final method: using a remote desktop. This method does work and is safe to use, but it requires that you already have a Mac. That's because you're essentially accessing that Mac from your PC using the remote desktop. I'm assuming that this won't solve the issue for most of the people landing on this article. That sucks and I'm sorry there isn't a better solution right now. In the meantime, I reiterate that using an alternative messaging platform such as Whatsapp is likely the best solution to this issue.
How to Get iMessage on PC: The Only Method I Recommend
The one major downside to this method for getting iMessage on a PC is the fact that you need a Mac computer in order for this to work. So if you have an old Mac you don't use as much, it's perfect for this situation.
Turn on both your Mac with iMessage already enabled and your PC that's running Windows.
If you don't already have it, download the Chrome browser on both computers. Then, download the extension Chrome Remote Desktop on both computers; follow the link to make it easy.
On your Mac, click Launch App.
Two options will pop up. Under My Computers, tap Get Started.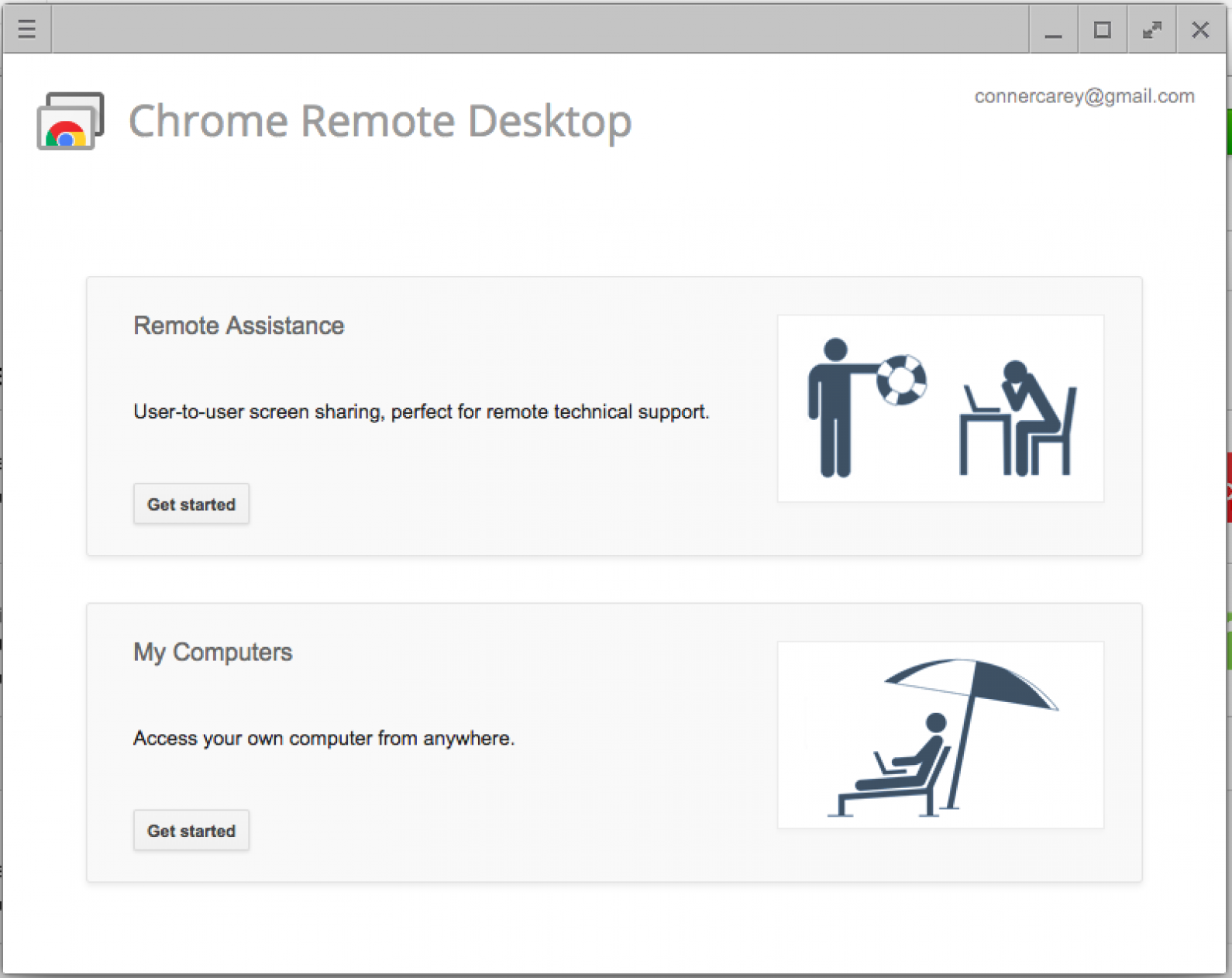 Click Enable remote connections.
Now you'll be prompted to download the Host Installer. Click Accept and Install.
Once it's downloaded to your Mac, click on the file to open it. Then double click on the Chrome Remote Desktop Host.pkg to launch the downloaded file.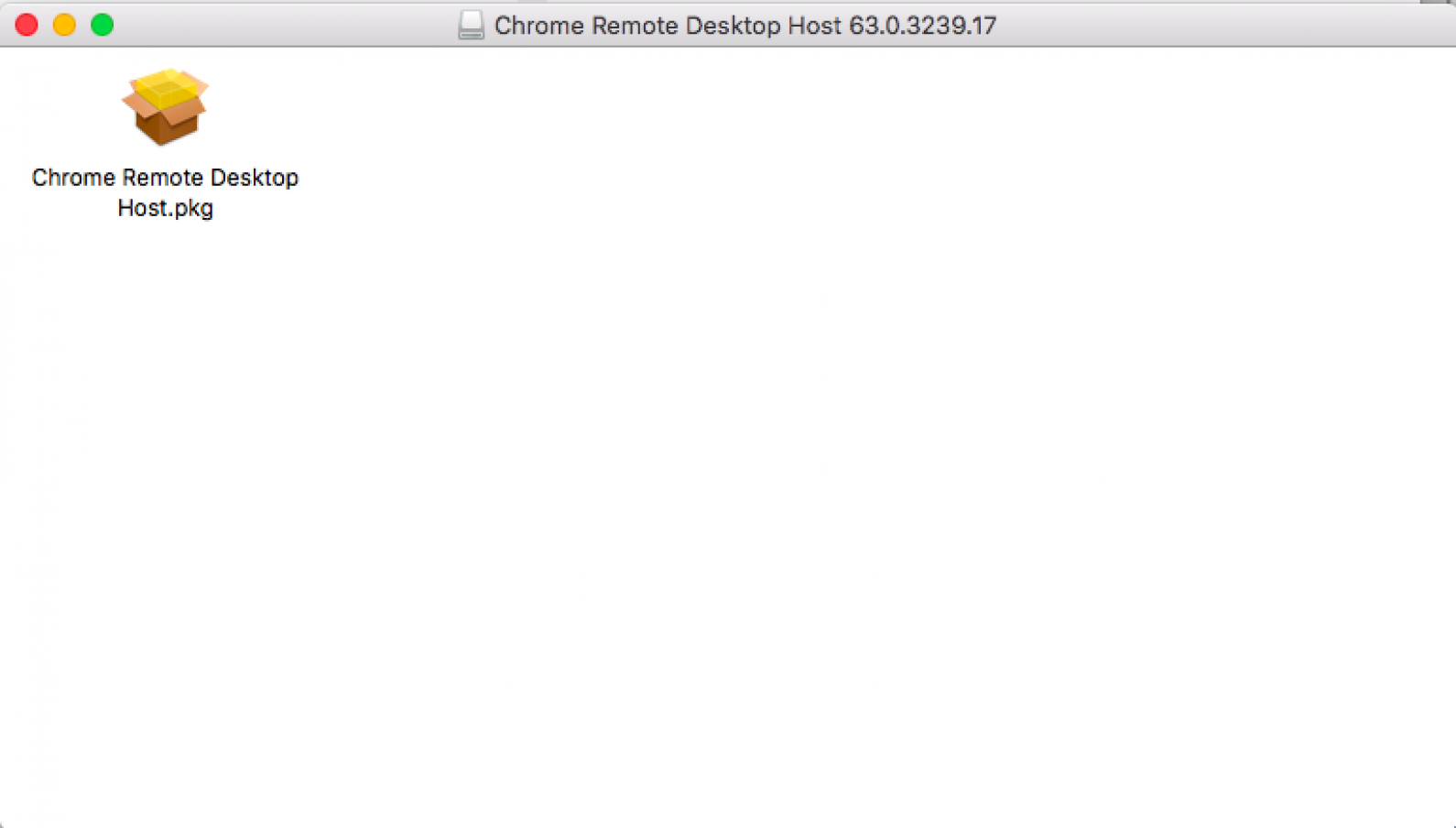 Now you'll be taken through the Chrome Remote Desktop Host Installer.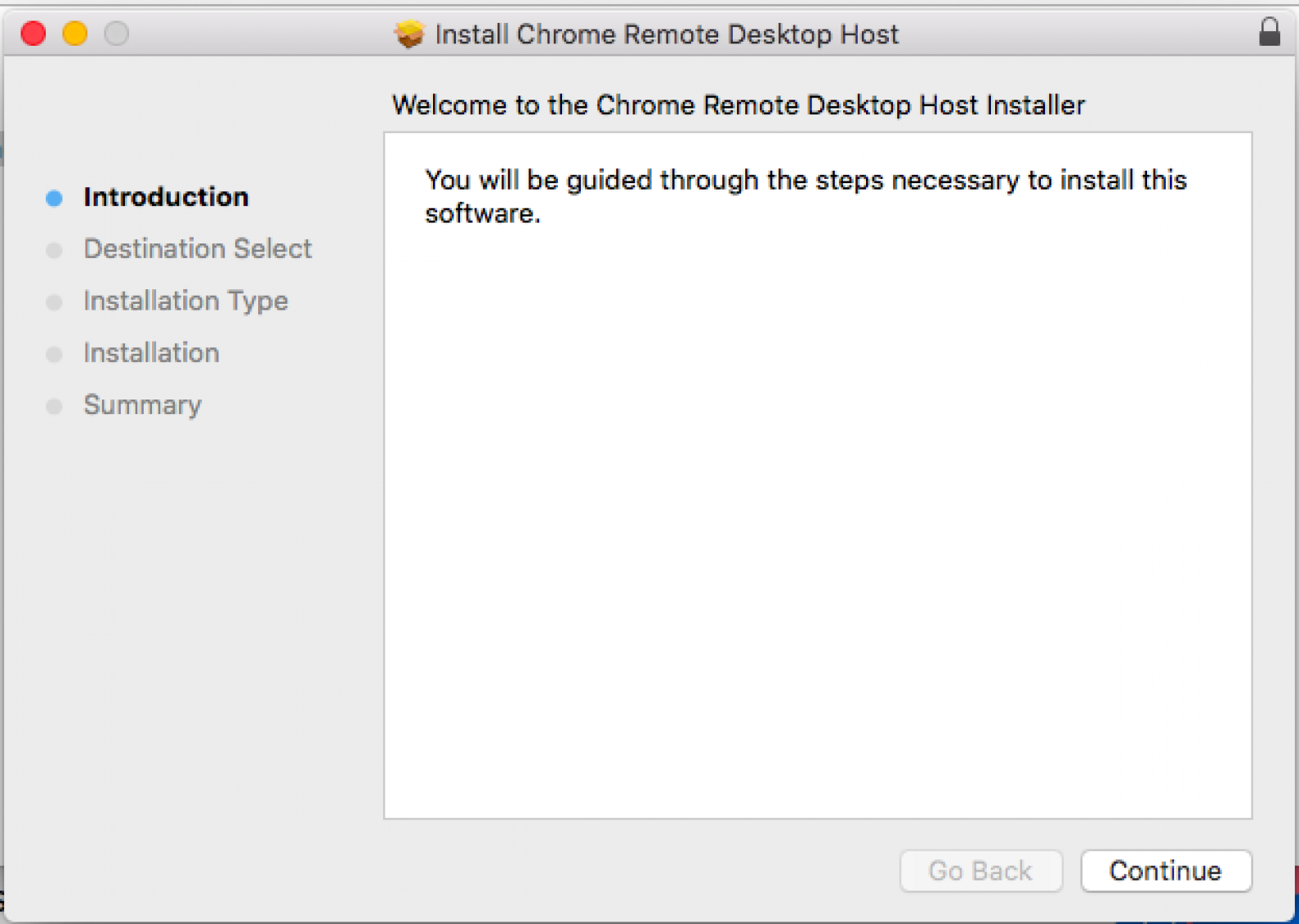 Once successfully installed, you'll see the following message (below). Click close.
Now return to the main Chrome Remote Desktop screen. Again, click Enable remote connections.
Now you need to set a six-digit PIN code so you can control which computers have access to your Macbook. Once you've set up your PIN code, you're ready to access your Mac from your PC!
On your PC, return to the Chrome browser where you first downloaded the extension and click Launch App.
Click Get Started under My Computers. Then Click on your Mac computer.
Enter the PIN code you created to connect.
Once you successfully connect the two desktops, you can officially use iMessage on your PC!
What To Do If You Can't Get iMessage on PC
I get it—you want to check your messages from your computer. That makes total sense. And if I could get Apple to allow you to do that with a wave of my magic wand, I would. But if you really want to be able to send and receive messages on both your iPhone or iPad and your PC computer, use an alternative messaging app. Whatsapp is a great option; it's very popular and well maintained. It's accessible across just about any device, it allows you to send all kinds of media and documents, and much more—all of which will save you the hassle of trying to get around Apple's closed system.
Have you found another solution I didn't? Kindly let me know in the comments below!