By

Hallei Halter
Wed, 07/03/2019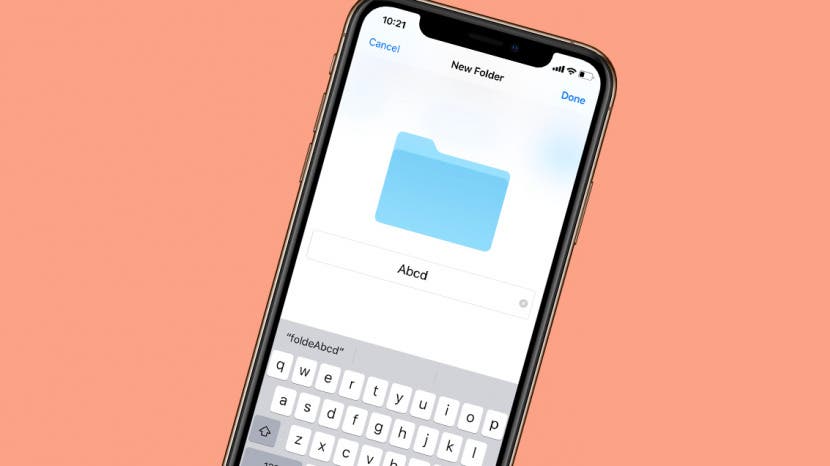 * This post is part of iPhone Life's Tip of the Day newsletter. Sign Up. *
If you want to get a better handle on file organization on your iPhone, the Files app can really help. Here's how to make a folder in the Files app. You'll have to have iOS 11 or later, and have set up and enabled iCloud Drive on your iPhone. You'll only be able to create a folder within the iCloud Drive category in the Files app. The On My iPhone category only stores files from apps that are downloaded to your device and can't be manually changed. 
Related: iCloud Photos: How to Use the Cloud to Upload Photos & Optimize iPhone Storage
To create a new folder in the Files app:
Open the Files app. Tap the Browse tab at the bottom left.
Then under Locations, select iCloud Drive (you may have to tap the drop-down arrow next to Locations to open the menu).


 
Tap the Add Folder icon, which looks like a folder with a small plus symbol on it.
The New Folder screen will pop up, and you'll be able to rename it.
Tap Done on the keyboard to finish renaming the folder.


 
Tap Done at the top right to save the folder. Now when you open iCloud Drive in the Files app, you'll see the folder you created.



Now you can create folders within the Files app!