Customize the appearance of your Mac mouse icon to make it easier to locate.
By

Devala Rees
Mon, 04/11/2022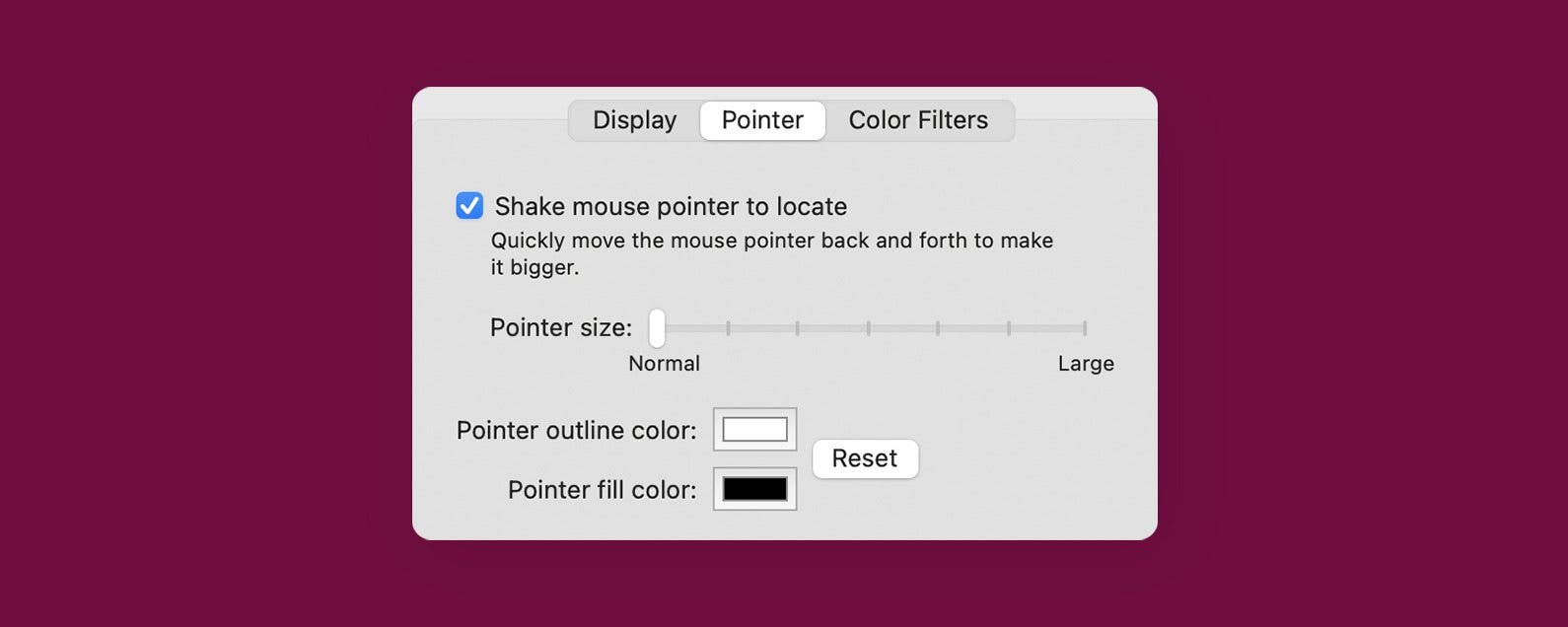 For some Mac users, the mouse icon is too small or too similar to the background color to conveniently see. Or perhaps you don't have a problem finding your cursor, but would simply like to change the cursor appearance for aesthetic reasons. In either case, we'll cover how to change your mouse settings on your Mac.
Related: How to Sync Messages from iPhone to Mac
How to Change Cursor on Mac
It's important to note that in order to get the full range of options below, you'll first need to upgrade to macOS Monterey if you haven't already done so. Otherwise, you might be limited to only being able to change your cursor size. For more nifty tips on your Mac settings and features, consider signing up for our free Tip of the Day Newsletter. Now, here's how to change your cursor on Mac.
Click the Apple icon in the top-left corner of the screen.


Click System Preferences.


Click Accessibility.


Click Pointer.


If you have trouble finding your cursor, check the box labeled Shake mouse pointer to locate. When selected, the arrow will become larger for a second when you quickly move the pointer back and forth. 


If you want to adjust the pointer size, drag this slider to the left to make the cursor smaller or to the right to make it larger. 


To adjust the pointer outline color, click the color rectangle, then click to select a cursor outline color on the color wheel.


To adjust the pointer fill color, click the color rectangle, then click to select a color to fill your cursor (the color inside the outline).


If you decide you don't like your changes, click Reset to reset your cursor settings to the default.


Once you've finished adjusting your cursor settings, you can simply close System Preferences and continue working with your customized Mac cursor. Now you know how to adjust the default cursor settings that come with your Mac!