Tired of cropping after the fact? This iPhone Camera preset lets you resize a photo for Instagram and make an image square before you even take the shot.
By

Amy Spitzfaden–Both
Thu, 02/04/2021
* This post is part of iPhone Life's Tip of the Day newsletter. Sign Up. *
If you want to make an image square on your iPhone or how to change the aspect ratio of a photo, it's easy to do! Don't wait until it's already taken to crop it to the right dimensions for Instagram; change the aspect ratio right there in your Camera app. Learn how to change your camera settings on your iPhone to take photos with the right dimensions so you don't have to crop it later.
Jump to:
How to Change the Aspect Ratio in Your Camera App
To get your iPhone photo dimensions perfect, you'll want to get it as close as possible when you actually take the photo, so the need for cropping later is minimal. For more great iPhone photography advice, sign up for our free Tip of the Day newsletter.
Open your Camera app.


 
Check below your viewfinder to make sure you are in Photo Mode.


 
Frame the photo you want to take.


 
Tap the arrow at the top of your screen to access the full action menu below your viewfinder.


 
Tap the circle that displays a ratio (either 1:1, 4:3, or 16:9).


 
Select the aspect ratio that best fits your plan for the image.


 
Tap the shutter button to take the photo.


The 3 Aspect Ratios
There are three aspect ratio options you can choose from, but you have to be in Photo mode. The other modes, such as Portrait and Pano, do not currently offer any different ratios besides the default. So what are the three options and what is each one good for? Let's take a look.
Square 
The square option is most popular for when you are sharing pictures on apps like Instagram. Many sites only allow you to upload square photos for your profile pictures, and will crop your photo automatically if it isn't already set like that. While you can always go back in and crop a photo yourself, it's often better to take the picture in square mode when you know that's what you'll want the end result to be, to make sure the composition is what you are looking for.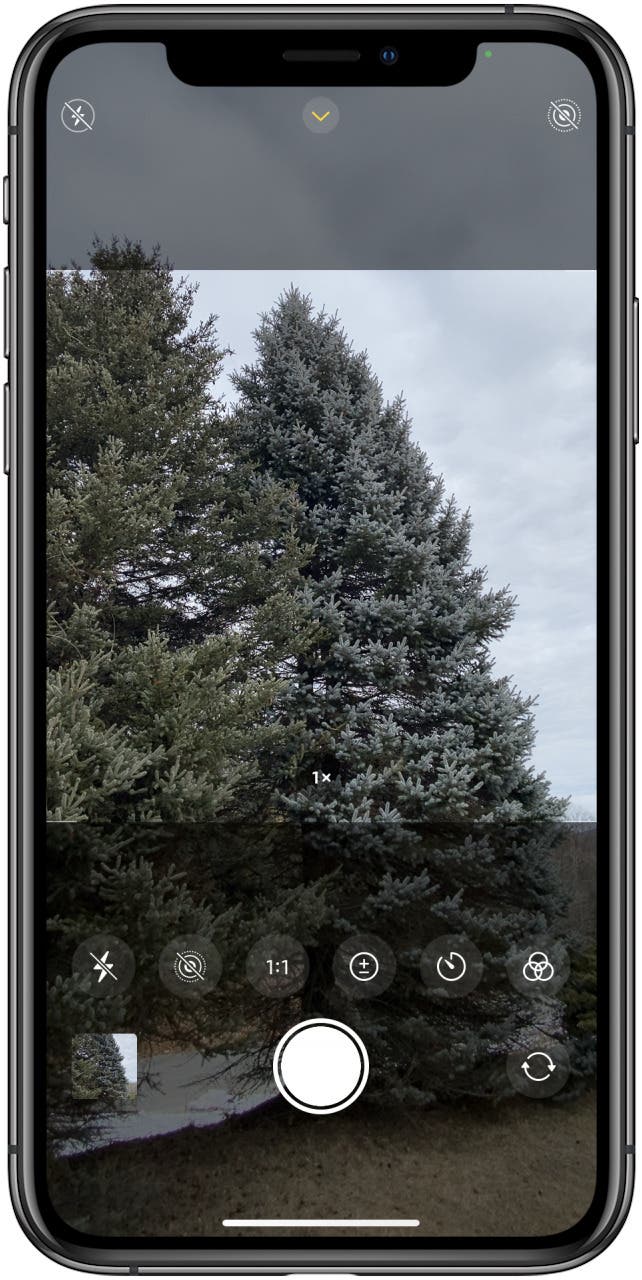 4:3
This is your default aspect ratio for your photos. Many social media sharing sites are formatted for photos like these to be easily shared, and the layout feels intuitive, mimicking many printed photos we've seen throughout the years. Still, if you're particular about photography, you might want to play around with cropping, or even the zoom feature, though this can reduce the quality of the photo itself.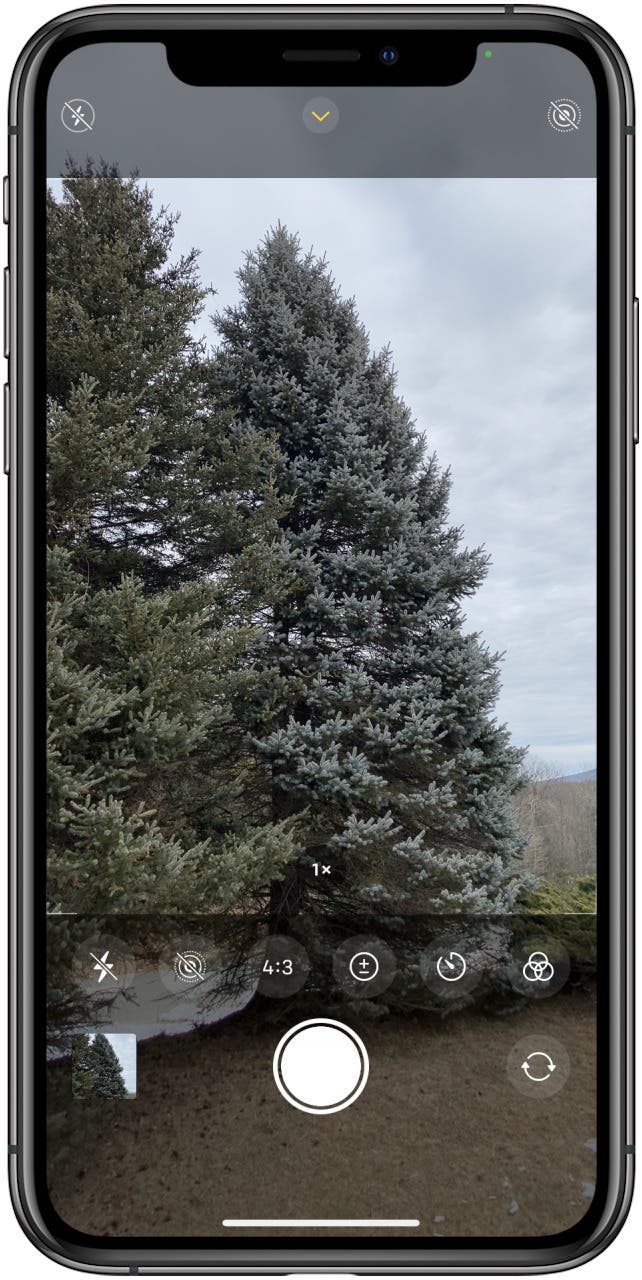 16:9
This is the largest photo size you can take on the iPhone right now. It offers an automatic zoom while maintaining the image quality, and allows your photo to take up most of your screen. It most closely mimicks what we naturally see, but it does reduce cropping options as it includes less in the frame, so if you want to go in later and edit, 4:3 might be a better option.