The iPhone allows you to add a second Face ID, so a partner, friend, or child can access to your device with ease.
By

Leanne Hays
Updated 03/02/2023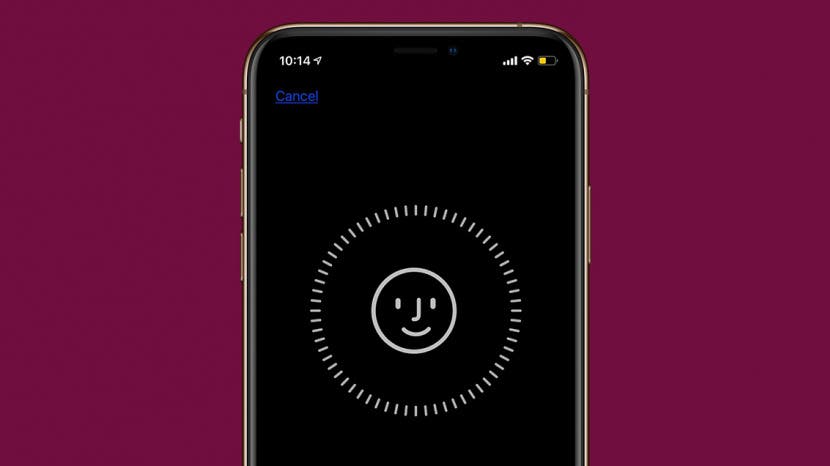 * This post is part of iPhone Life's Tip of the Day newsletter. Sign Up. *
Face ID has become the default for Apple's smartphone security since it debuted with the iPhone X. However, if you'd like to share your iPhone with a partner, friend, or child, unlocking might be a little difficult. Luckily, there is a way to add a second Face ID, so you can share your iPhone easily.
Why You'll Love This Tip
Allow other family members or friends to unlock your device in case of emergency.
If someone is sharing an iPhone, adding two appearances to Face ID ensures both users can get into the phone.
How to Add a Second Face ID to iPhone
Before we get started, it is important to note that the Alternate Appearance option is a feature that is intended to allow one to still use Face ID and
Apple Pay
even while wearing glasses, sunglasses, facemasks, hats, etc. However, it is possible to use this feature to add the face of a partner, friend, or child so that they can unlock your phone. For more iPhone security advice, be sure to
sign up for our Tip of the Day
newsletter. Now here's how to set up Face ID to add an alternate appearance:
Open the Settings app.


Tap Face ID & Passcode. You will be prompted to enter your passcode to continue.



Tap Set Up an Alternate Appearance.


Tap Get Started and follow the on-screen prompt to add a second face to Face ID.



If you don't see the Set Up an Alternate Appearance button, you may already have an alternate appearance saved. The only way to remove an alternate appearance and add a new one is to tap Reset Face ID. When resetting Face ID, you will need to set up your own face again before setting up the alternate appearance.


Once you have added another person's face to your Face ID alternate appearances, they should have no problem using Face ID to unlock your device. This can be incredibly useful in the event of an emergency in which you are unable to unlock your phone yourself. Be aware that if you have locked any apps with Face ID, any other faces that you have saved to your alternate appearances will also be able to unlock them. Alternate faces will also be able to make purchases with Face ID.