By

iPhone Life Team
Tue, 05/29/2018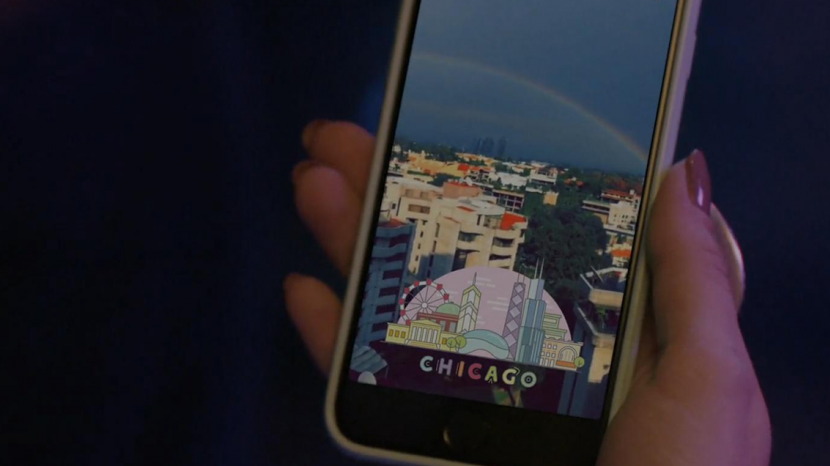 How much data does Snapchat use on an iPhone is an important question to answer if you have a limited data plan. If you often enjoy using Snapchat filters, posting stories, and sharing snaps with friends, you may find yourself wondering, "Does Snapchat use data? And if it does, how much data does Snapchat use?" Remember, if you're sending photos, videos, and text messages or sharing your location over Wi-Fi, there's no reason to be concerned over Snapchat data usage. But if you are doing these things using cellular data, you may be wondering how to limit Snapchat data usage. Let's jump in: Here's how to find out the answer to the question how much data does Snapchat use on your iPhone and what to do about it.
Related: Snapchat for iPad: How to Download iPhone-Only Apps to an iPad
We all love Snapchat's filters. But when it comes to cellular data, Snapchat data usage can be surprisingly high. If you're a heavy Snapchat user, you'll want to be aware of just how much Snapchat data usage you're racking up. You might also want to set limitations on how much data Snapchat uses, which we'll show you how to implement below.
Table of Contents:
How much data Snapchat depends on which features you're using. If you have a limit on your cellular data plan, it's important to know how much data Snapchat uses. But Snapchat has chosen not to share any data usage information. Anecdotally we know that unless you are very careful to limit your Snapchat data usage, you can inadvertantly use many gigabytes of data in almost no time.  For example:
I recently downloaded Snapchat, exchanged about 10 text messages and about 3 images in the course of an hour over Wi-Fi and never used the app again. Two weeks later when I checked my data usage, I saw Snapchat had used over half a gigabyte of data! 
Another team member's child went on vacation and used Snapchat with abandon. By the time their parents had caught on at the end of the week, the child had used over 10 GB of data! 
As you can see, keeping an eye on Snapchat data usage is important. You might be using way more data using Snapchat than you realize. Luckily, you can check how much data the Snapchat app is using. On your iPhone:
Open the Settings app.
Tap Cellular.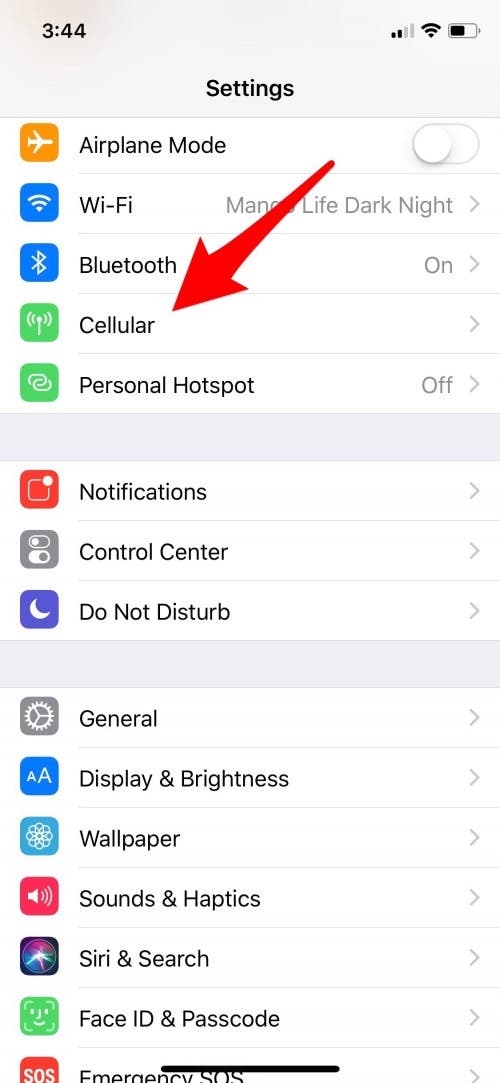 Scroll down and locate Snapchat.
Just below the word Snapchat, you'll see a number. The screenshot example below shows Snapchat has used 663 MB of data on my iPhone.
If you want to make sure Snapchat never uses Cellular data, toggle it off.
Not everyone wants to limit their Snapchat use to Wi-Fi. Fortunately, here are iPhone and Snapchat settings that when used will allow you to limit the amount of data Snapchat uses when you're not using Wi-Fi.
To limit Snapchat data usage in your iPhone Settings app, you can disable Snapchats ability to use data by constantly updating in the background: 
Open the iPhone Settings app.
Tap > General > Background App Refresh.
Now you have two choices: You can toggle Background App Refresh off for just the Snapchat app or you can tap Background App Refresh again and select Off if you don't want any apps to refresh in the background or Wi-Fi if you want all your apps to refresh only over Wi-Fi.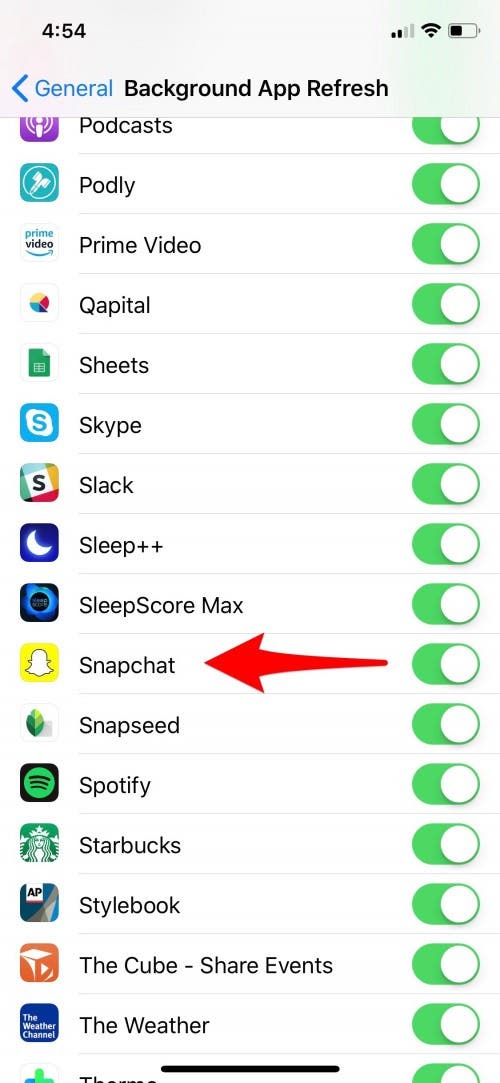 You can also limit Snapchat data usage by enabling Travel Mode to limit app refresh in the Snapchat app's own settings:
Open Snapchat and go to your profile.
Tap the gear icon in the upper right corner.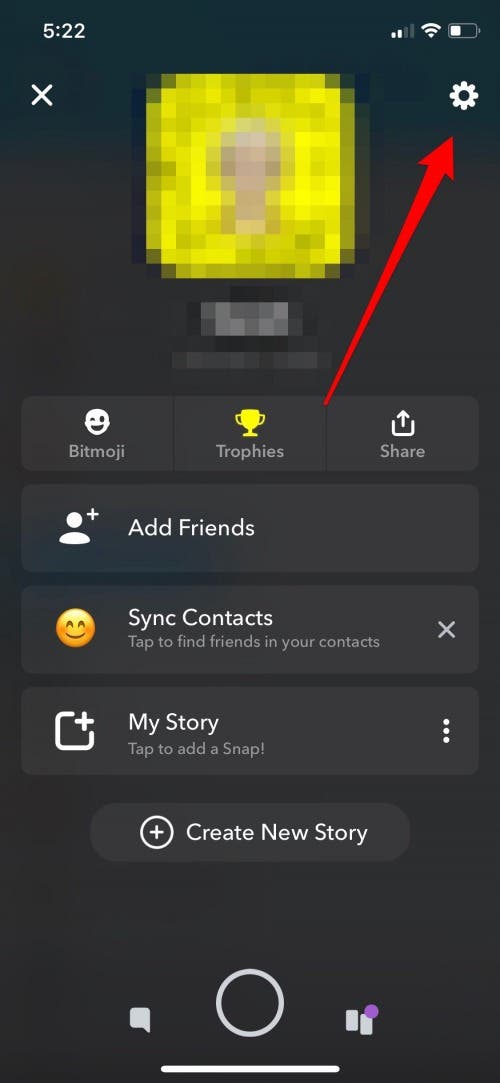 Tap Manage and toggle Travel Mode on. 
​