By

David Averbach
Updated 07/19/2017
To say I'm obsessed with speakers might be an understatement. In eighth grade, I was supposed to write an essay on my most valued possession. I chose my Sony boombox. As an adult, I now have a speaker in almost every room of my house. So when I watched Apple announce the new HomePod at this year's Worldwide Developers Conference, I felt like a kid in a candy store. Then I heard the price ($349) and things got a little more complicated.
In a lot of ways, Apple is late to the smart speaker party. In addition to the Amazon Echo and Echo Dot, Google recently released a smart speaker of its own called Google Home. Not only is Apple entering into an already crowded field, but it's also offering a product that's significantly more expensive than the Google Home ($129) and Amazon Echo ($179.99). In order to justify the high price tag, Apple has made the HomePod into a high-end speaker. It features seven beamforming tweeters (that deliver higher sound frequencies) and a 4-inch forward-facing subwoofer that in early demos delivers impressive bass that far surpasses its competition (the Echo's woofer is only 2.5 inches).
The HomePod also packs six microphones and the same A8 chip found in the iPhone 6. These impressive specs supposedly give the HomePod the smarts to scan the room and optimize sound quality to fit the space it's in. Apple emphasized the HomePod's spatial awareness as its most distinctive feature, allowing one small device to take on the unprecedented task of delivering a full surround sound experience.
The Echo and Home are both smart assistants first and speakers second. Unlike the competition, the HomePod is a premium speaker first and a smart assistant second. When announcing the HomePod, Siri almost seemed like an afterthought.
Apple executive Phil Schiller spent the majority of his time describing the speaker's sound quality and only touched on the Siri integration at the end. Apple won't release the HomePod until December, so we'll have to wait to fully review the audio quality, but early demos certainly confirm the HomePod is in a different audio class than both the Echo and the Home.
In some ways, Apple's decision to make a premium smart speaker makes a lot of sense given the overall position of its product lineup. Apple has centered its entire business model around making high-quality products that justify a higher price tag than competitors and ultimately earn a higher profit margin. This strategy has allowed Apple to capture 80 percent of profits in the smartphone market despite the iPhone only owning 14 percent of the market share.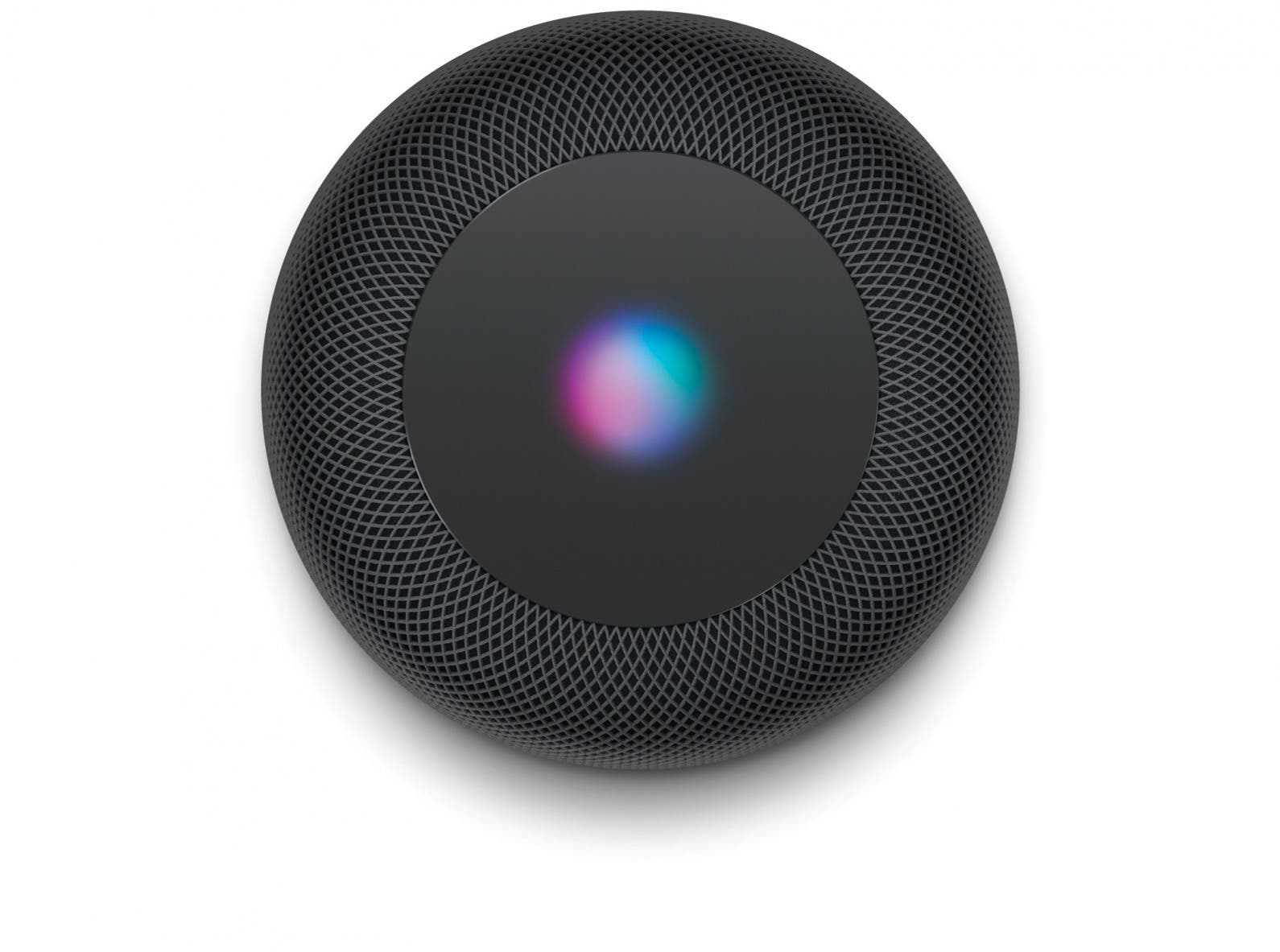 However, Apple has an uphill battle competing head on with the Amazon Echo and Google Home. The Echo has been out for a couple of years now and has an impressive portfolio of third-party voice apps called "skills." Amazon Echo now has over 10,000 skills, including the ability to order a pizza, call an Uber, or get the news from the New York Times. Apple did not mention any third-party integrations, so it's safe to assume that at launch the HomePod will only work with Apple's built-in apps.
The Google Home is leveraging Google's app and hardware ecosystem, as well as Google's expertise in search, to distinguish itself from the Echo and now the HomePod. Google Home has the ability to work with Google services such as Calendar and Maps to tell you your schedule and give you traffic information. It also works with Google's media streaming device Chromecast to control your TV. Google Home can also distinguish between different family members' voices to offer personalized responses. Finally and perhaps unsurprisingly, the Google Home is more accurate at searching the web to respond to queries.
In some ways, a more natural competitor for the HomePod may be the Sonos Play:3. Sonos is the industry leader in highend wireless speakers. The Play:3 is a $300 wireless speaker with comparable sound quality and no direct Siri integration. But Sonos has a large offering of speakers, including many cheaper options. Sonos is also known for the reliability of its wireless streaming, something that AirPlay has historically struggled with.
The downside of Apple's focus on sound is that the HomePod is a bit of a jack of all trades, but doesn't excel at any one thing. If what you care about is high-quality wireless audio, there are speakers available with comparable audio quality for a cheaper price. If you care about having a smart assistant, then the Amazon Echo is light-years ahead of Apple in terms of third-party apps and useful features. The main advantage that the HomePod has going for it, and the reason why it may ultimately be a success despite its limitations, is the fact that Apple can integrate its speaker into its ecosystem in a way that no other company can. This is the key to Apple's winning formula: once you're in Apple's ecosystem, it's so convenient to continue using products that integrate with that ecosystem that you're willing to sacrifice a little bit on price or feature set. Sending iMessages and listening to Apple Music are going to be dead simple with HomePod. It will already work with your Apple ID and already have all of your contacts, calendar information, and to-do lists. Apple also has the largest app store in the world at its disposal.
Once Apple opens up the speaker to developers, it won't take long for them to flood the App Store with compatible apps. So the question remains, should you buy it? There are two main factors to consider: Do you need a high-end speaker? And are you committed to Apple's ecosystem? In my opinion, everyone who can afford it, should have a high-end speaker in their home. Music sounds so much better on a nice speaker and you need a powerful speaker if you ever have company over. If you already have a high-end speaker that you're happy with, you may be better off buying an Amazon Echo Dot and hooking it up to your existing speaker. If you don't care about having a high-quality speaker and you're not committed to Apple's ecosystem, then you may want to consider the Amazon Echo or Google Home. If you use iMessage, Apple Calendar, Apple Music, etc., then using the HomePod will likely be a much better experience for you than using the Echo or Home. Even so, it may be wise to wait until the second-generation HomePod comes out next year. By then, Apple will likely have added third-party integrations and lowered the price.