By

Dig Om
Updated 12/01/2021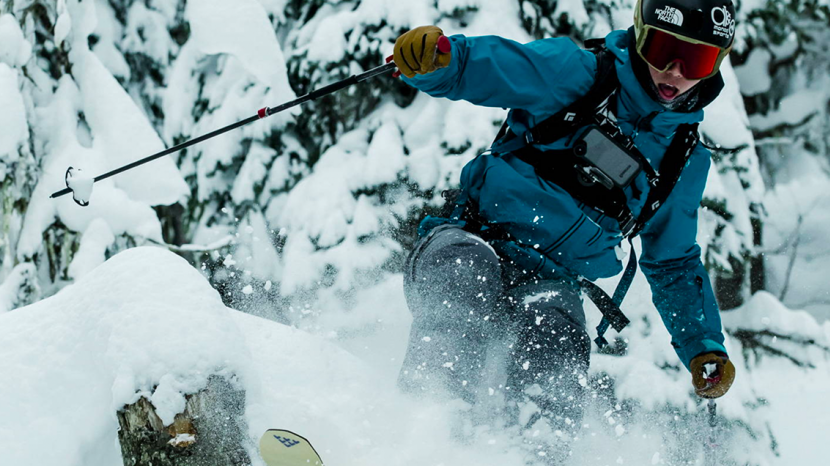 I can't say enough good things about the new line of iPhone cases and case accessories and mounts from Hitcase. They have truly raised the bar when it comes to creating rugged, durable, waterproof cases, which in and of itself would be noteworthy. However, Hitcase has taken things a step further by crafting an extensive lineup of custom-made accessories that perfectly fit its iPhone cases. These accessories include a selection of top-quality photo lenses, as well as a selfie stick, a chest mount, and a handlebar mount, to name a few.
It's not as if I hadn't heard of Hitcase before. I had. I'd even tested some of its gear. Although I remember being impressed with its past case offerings, I can't say I thought of Hitcase's products as game-changers. Until now. The new line of Hitcase iPhone cases fills a void in the over-saturated iPhone case market; that being the lack of slim-profile iPhone cases that are built to withstand the abuse of an adventurous lifestyle and also allow for the easy attachment of high-quality photography lenses, without having to remove your iPhone from its protective case. This is significant, and for whatever reason, the rest of the big-name case manufacturers have neglected to do this. The fact of the matter is that a huge percentage of people who would want to use interchangeable camera lenses are also people who like to go out adventuring in nature or who love to explore their environments (wherever that may be) with the confidence and sense of security that comes from knowing that their iPhone is well protected from the elements and from any hard drops or submersions.
Speaking for myself, the fact that I had to take my iPhone out of a rugged waterproof case in order to use an iPhone camera lens was something that always limited my use of camera lens attachments. And it wasn't just a matter of  the inconvenience of switching iPhone cases. Imagine being in the water on a surfboard, or out in the fresh fallen snow, or at the skatepark, or on a mountain bike trail, and wanting to get that killer wide angle or macro shot, but not wanting to risk the damage to your iPhone that could all too easily occur in those situations by having to swap cases to attach third-party iPhone camera lenses.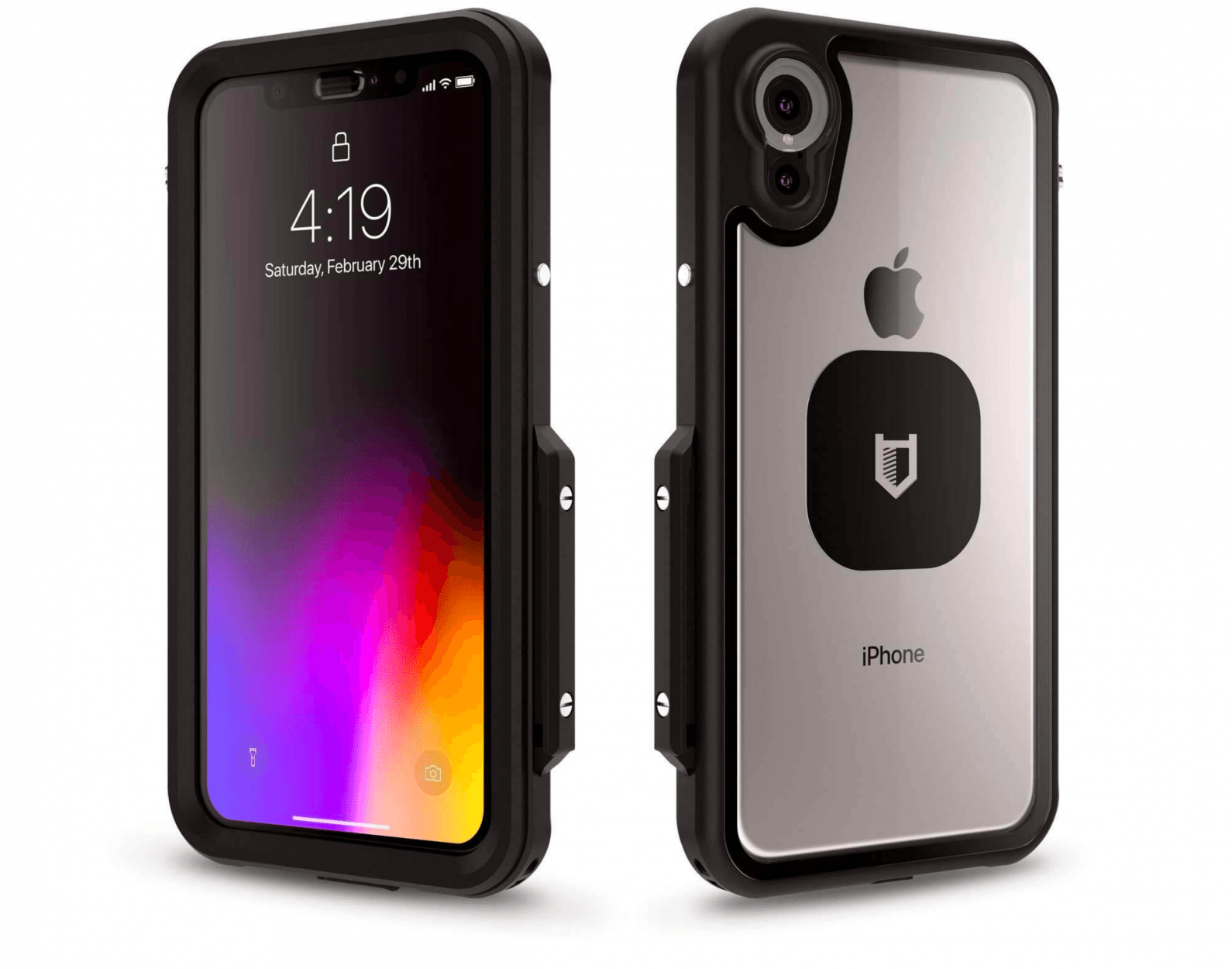 With the new line of Hitcase cases, your iPhone can stay safely encapsulated within one of the most protective iPhone case on the market, and you can effortlessly switch between Hitcase's camera lenses or attach your iPhone to the various mount accessories that Hitcase has to offer. And with Hitcase, you don't have to wonder whether its mounting accessories will work with your iPhone case or not. You can rest easy, knowing that any Hitcase accessories you get for your iPhone's Hitcase has been designed and engineered for its specific purpose and will integrate seamlessly with your iPhone case.
I've been testing the Hitcase Pro ($99.99) and the Hitcase Shield Link ($89.99) cases and some of their accessories for a few weeks now, and it's safe to say I am nothing short of impressed. The Hitcase Shield Link is available for iPhone models 7 through X  and offers standard waterproof/drop protection, keeping your iPhone safe from submersions and falls of up to 6 feet.
The Hitcase Pro allows users to switch between lenses by screwing different lenses onto a receptacle over the iPhone's back camera, while the Hitcase Shield allows users to simply snap their lenses into place courtesy of magnets. If you are an avid iPhoneographer who enjoys capturing photo records of your extreme sports or adventures, the Hitcase Pro or Shield are excellent options for your consideration.
The Hitcase Pro with its unique Railslide mounting is available for iPhone models 6 through X, although the iPhone 6 models do not have the convenience of Hitcase's Railslide mounting system. These cases offer next level ruggedness, with drop protection of 9 feet and submersion protection to 33 feet deep. The Hitcase Pro really makes this Arizona desert dweller itch for a return visit to the beautiful Virgin Islands where I was born, to capture some stellar footage of all of the natural wonders that the islands of my homeland possess, both above and below water.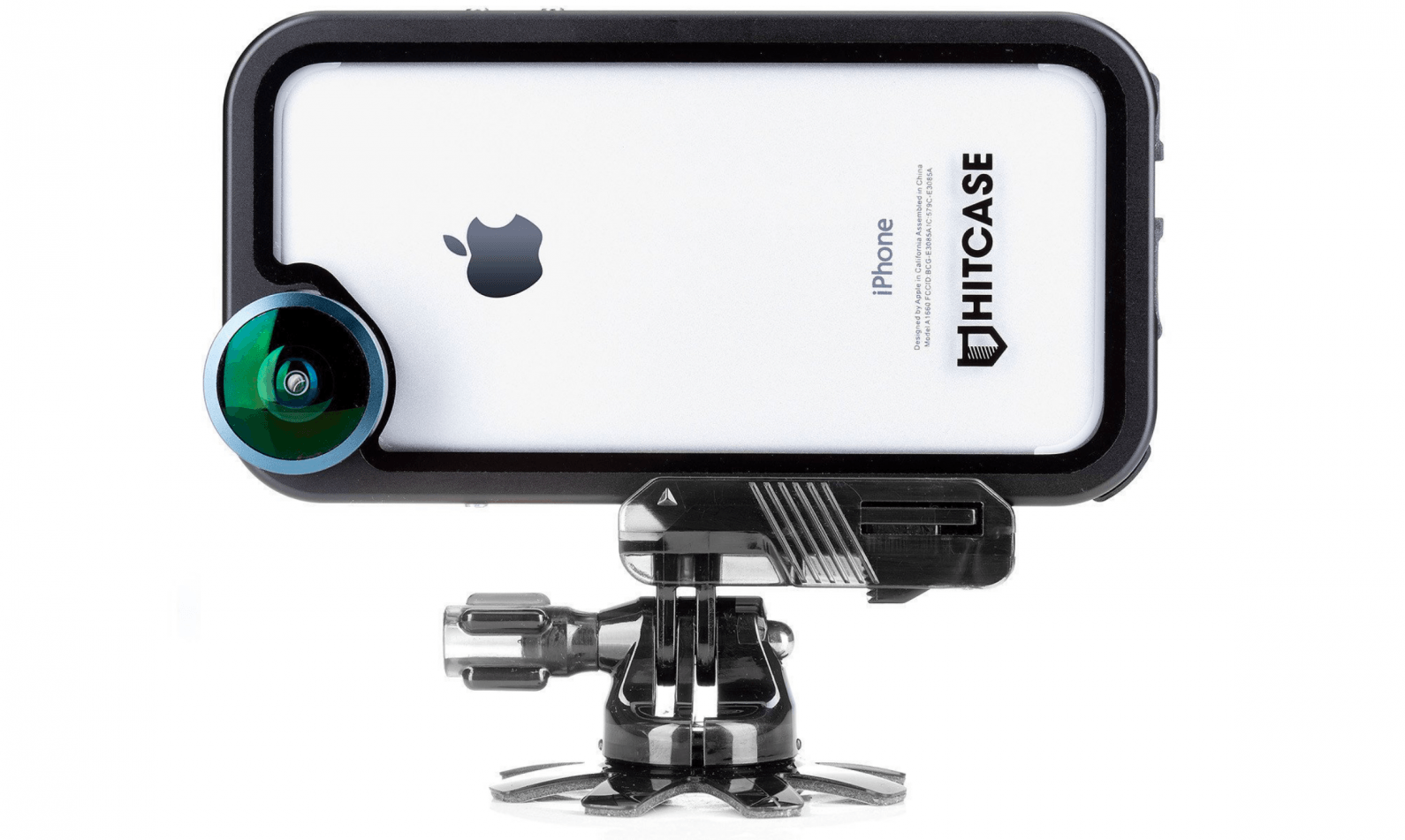 Whether you go with the sturdy Hitcase Shield Link or the ultra protective Hitcase Pro, you will appreciate the wide range of mounting accessories that will be available for you. Of course, the mounting accessory you get to start with will depend on your intended activities. If you are a motocross, BMX, or mountain bike rider for instance, you'll probably want to get the $34.99 Bike Bundle. If you are a traveler and adventurer you might want to consider the $49.99 Travel Bundle which includes the ShootR telescoping selfie stick and the FloatR buoyant lanyard. Or, if you are the general sporting type, you may prefer the $69.99 Hitcase Sports Bundle, which includes the ChestR chest mount and windshield suction mount.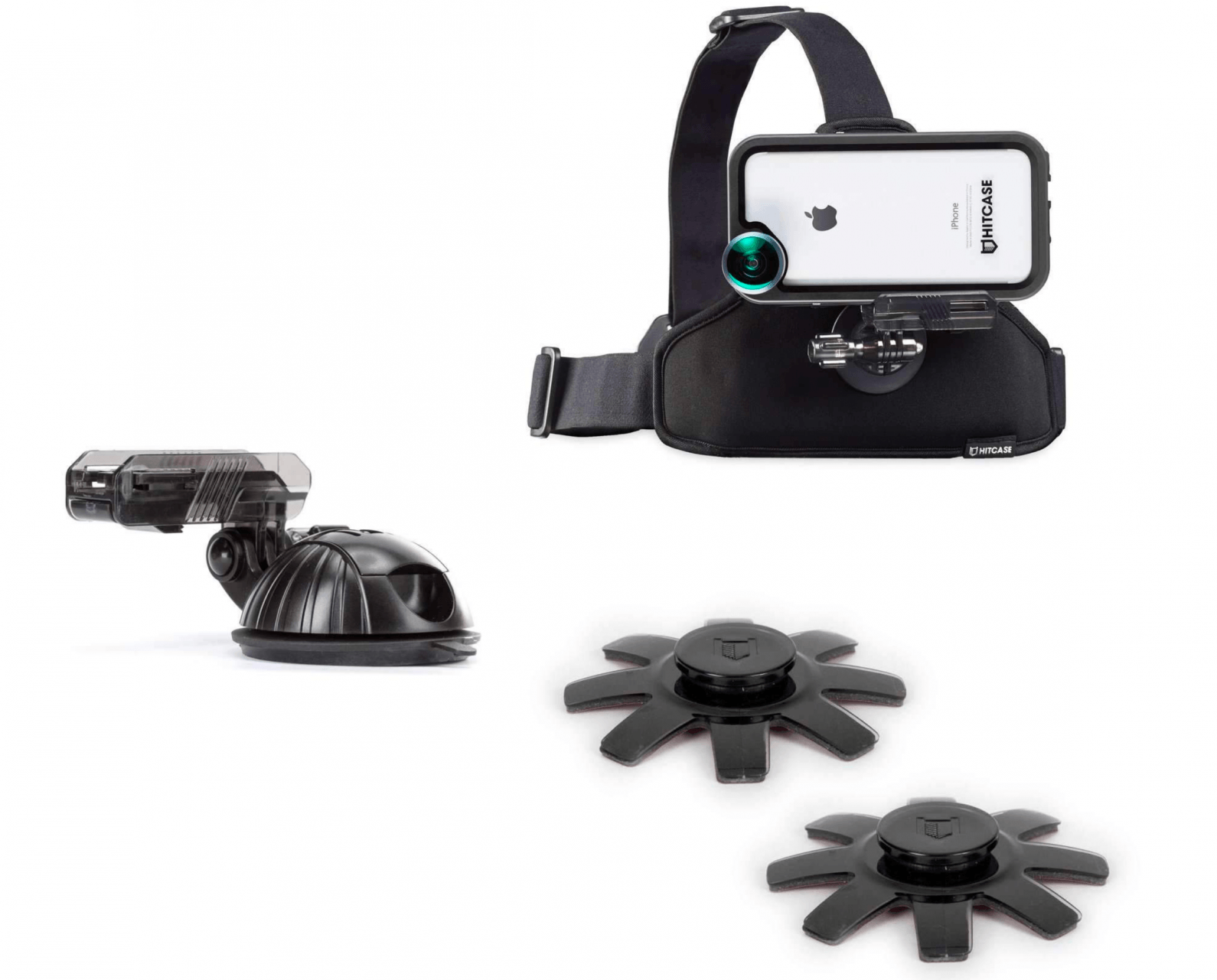 And no matter what your intended activity, I'd highly recommend the $99.99 Hitcase Truelux lens bundle which includes a wide, superwide and macro lens attachment. The Truelex bundle is compatible with both the Hitcase Shield Link and the Hitcase Pro cases. Hitcase Truelux lenses can also be purchased individually for $39.99 each. If you have a proclivity towards iPhoneography (and really, who doesn't these days?), this bundle is basically a must-have.
Pros:
Highly functional. The new Hitcase cases do the job they were designed and intended to do (that being protecting your iPhone from extreme circumstances), and they do it very well.
I'd consider the Hitcase cases an optimal solution for any iPhone toting adventurer/photographer.
The buttons and switch on the case that articulate with the iPhone's controls (volume and power) deliver snappy and responsive interaction.
Compact, lightweight and innovative design and form-factor.
Excellent, multipurpose design. Visually and aesthetically pleasing. Brilliant systems in place for swapping lenses and also for attaching the iPhone to different accessories, such as the monopod (selfie) stick or the chest mount.
Lightweight, with a slim profile and unobtrusive design.
Includes a powerful magnetic backing plate for attaching your iPhone to magnetic mounts and chargers.
Works extremely well with Qi chargers.
Aluminum perimeter of case provides an enhanced level of protection for those extreme conditions and circumstances.
Cons:
The tiny holes in the case that are provided for the purpose of attaching a lanyard strap are too small to easily accept most lanyard strap attachments. Tip: I was able to attach a lanyard by first threading dental floss through the case's lanyard holes, then tying it with a single hitch knot to a lanyard strap, then I was able to thread/pull the lanyard through the case's lanyard strap holes, securely affixing the wrist strap to the Hitcase.
The Hitcase Pro's Railslide may not be to everyone's liking. Although the case itself is not bulky, the Railslide mount feature takes away from the symmetry of the case's appearance and more significantly, it does add a little extra bulk, and takes away from the ease with which you can hold the case in your hand.
Aluminum perimeter of the case can get uncomfortably hot to the touch when it's in a hot environment, such as we have here in Northern Arizona in the summer.
The Hitcase's Truelux camera lenses attach securely enough, however if you go with the Hitcase Shield, its important to keep in mind that the magnetic connection is not designed to withstand hard impact or abrupt shocks. Otherwise you might loose a lense. Conversely, the Hitcase Pro offers a threaded, screw-on connection for the Truelux lenses, which is much more secure and relaible than the Hitcase Shield's magnetic connection. My only word of caution when using the lenses with the Hitcase Pro would be to avoid damaging the screw threads on the case (or the lenses!), which would in turn, prevent you from properly attaching your camera lenses.
Only available in black.
Final Verdict:
I can be fairly critical in my reviews, and it's rare that I come across products that I award over four stars, but the Hitcase line of cases and accessories—despite the few cons mentioned above—has certainly earned my respect and praise. I would highly recommend these cases and their mounting attachments and lenses to anyone who is looking for exceptional gear to keep up with their active and adventurous lifestyle. The Hitcase Pro and the Hitcase Shield are both particularly well suited to anyone who is an avid iPhoneographer.