By

Conner Carey
Sat, 05/05/2018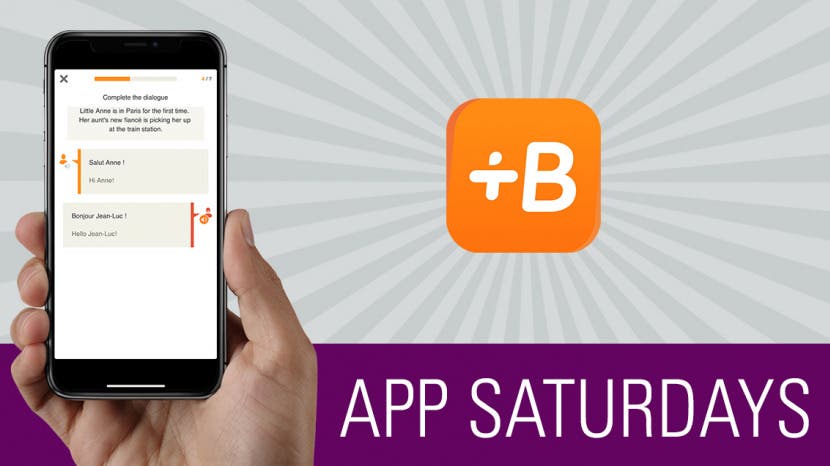 * This post is part of iPhone Life's Tip of the Day newsletter. Sign Up. *
There are a lot of different apps you could use to learn a language, but not all language apps give you the tools to truly become fluent in a language. Babbel offers language learning at a classroom level from the comfort of your smart devices. The app offers fourteen different languages and more than 8500 hours of learning content across them. I chose this app to feature because of the way it engages the learner; it immediately felt different to me than the numerous other language apps I've tried. We'll go over more on what it does and why we love it below.
Related: Save Recipes, Create Meal Plans & Build Grocery Lists with Paprika 3
Babbel ($10.99/month, $64.99/year)
What It Does
Babbel is the perfect app for those who are serious about learning a new language but aren't willing to pay Rosetta Stone prices. It has more features than the free app Duolingo, but still has room for improvements—for example, it currently only has the Spanish (Spain) language option and not a Spanish (Mexico) option. But overall, it will help you truly learn languages in a way that you can apply and use.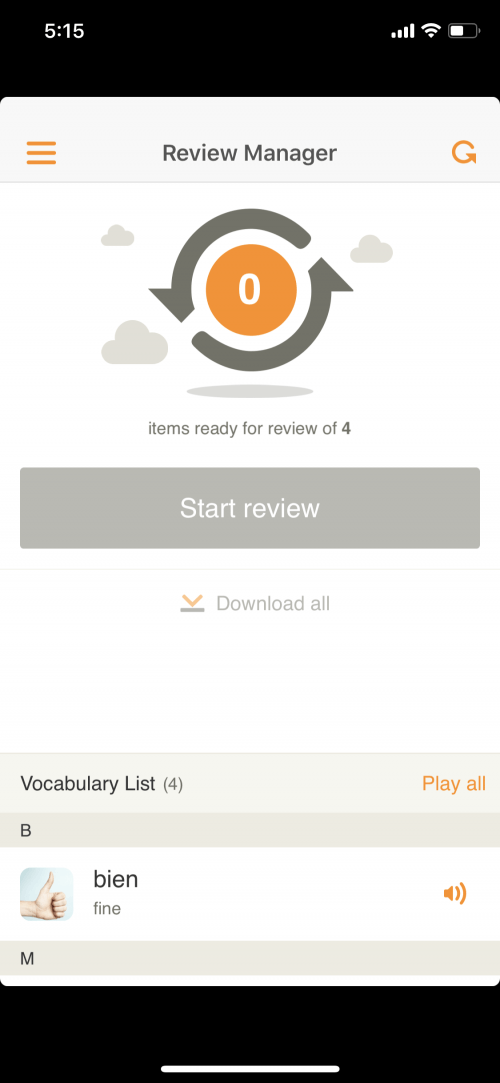 Languages can be complicated and there are a lot of rules a newbie needs to know. Babbel does a fantastic job of introducing this extra information early on, so you can start to become conversational more quickly while learning the rules and subtleties of a language. Another thing Babbel does, that you probably won't even notice, is tailor language lessons to your native language. In other words, Babbel builds on what learners already know from their own language to teach them a new one.
Why We Love It
Babbel allows you to test out the first lesson of any language, then it will prompt you to choose a membership plan. Each language is treated like its own package, so make sure you've selected the language you want to continue to study before making your purchase. Babel is $10.99 a month if you pay monthly; $21.99 if you pay every three months, $34.99 for a six months, or $64.99 for a year.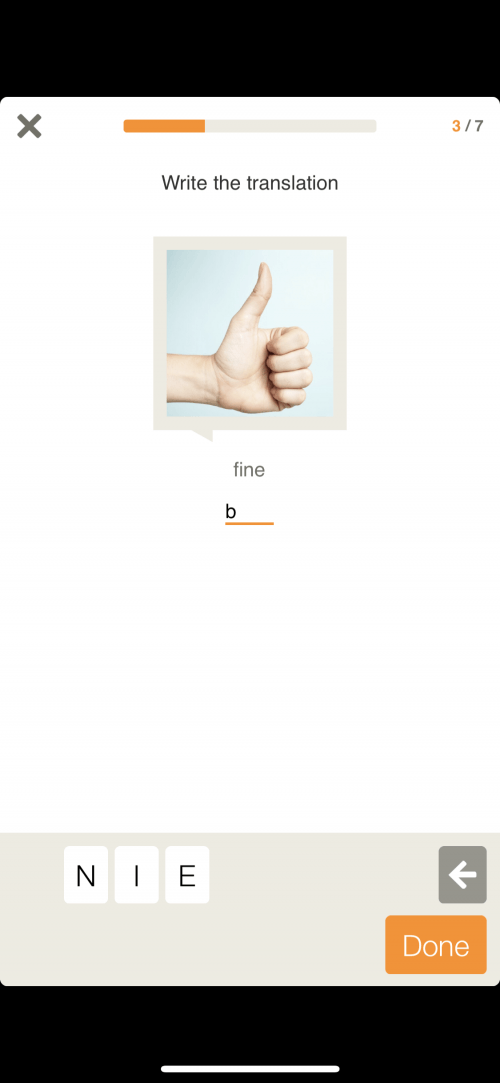 Babbel features bite-sized lessons that fit into everyday life. Lessons are split into useful real-world topics, from introducing oneself, to ordering food and making travel arrangements. I really appreciate this as someone who likes to learn conversational language before traveling. You'll need to download the lessons, which means you'll be able to continue learning even without internet as long as you've downloaded the lessons beforehand. With your subscription, you have complete access to all of the Babbel courses for the language you're learning on your iPhone or iPad, but you can also practice online from your computer.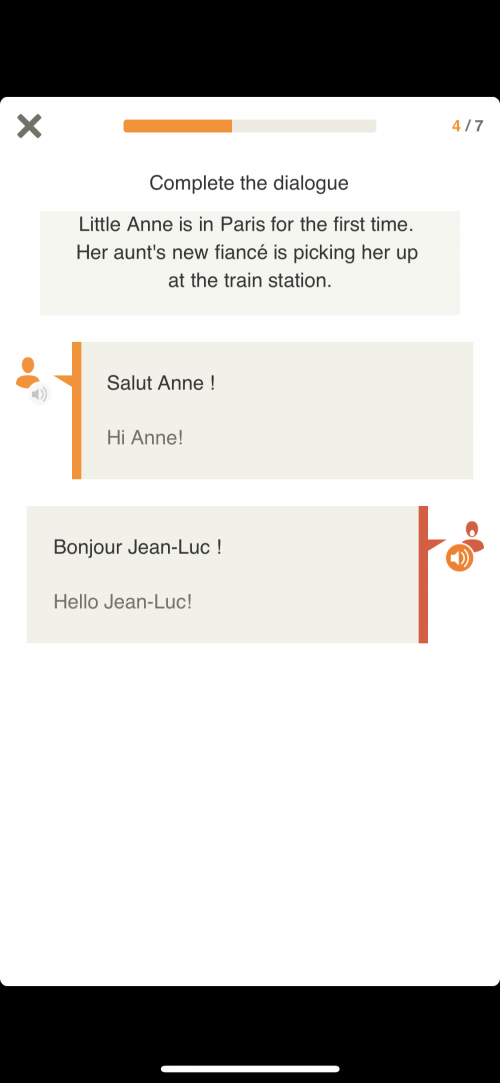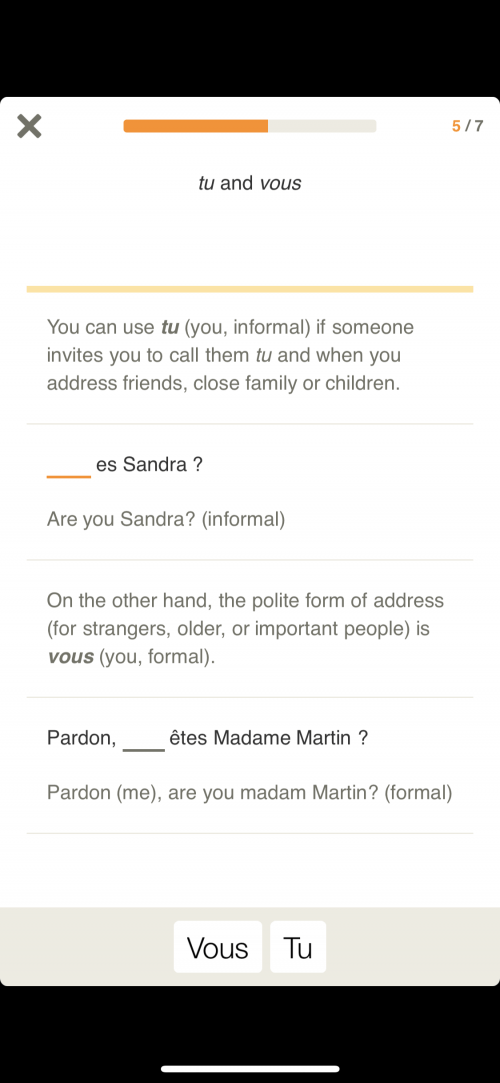 Babbel does a great job of being an engaging language learning app. It offers daily lessons of 10 to 15 minutes that will help you in all three areas of learning a new language: confidence, comprehension, and retention. If there's a language you want to start learning, give Babbel a try and let me know how you like it!
Have a suggestion for an app? Send me an email at appsaturday@iphonelife.com.