By

Dig Om
Wed, 12/06/2017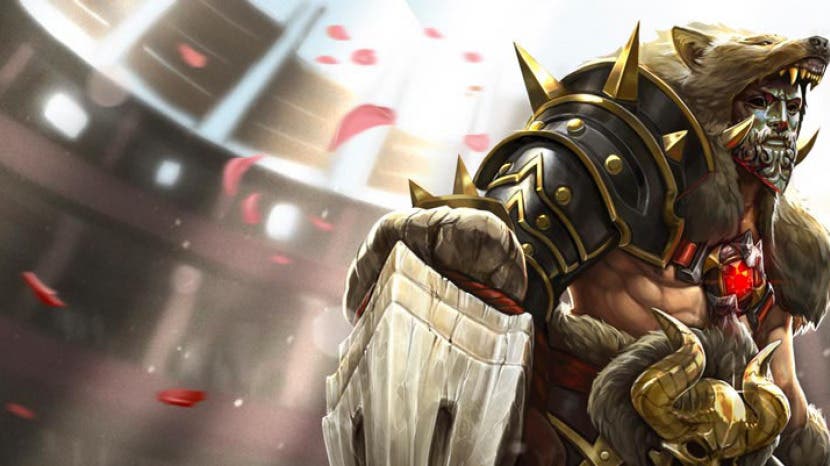 In this article we'll take a look at some of the App Store's best and most critically acclaimed action games of 2017. Whether you enjoy single-player or multiplayer action and adventure, this roundup of stellar iOS games, presented in no particular order, will offer something for all fans of mobile action games.
Related: 15 Best Apple TV Apps for Movies, Music, Gaming & More
Bladebound is a top-down, dungeon crawler with fast-paced, hack-and-slash sword play. In Bladebound, you play the hero who is tasked with bringing light back to the world. It's a dark and dynamic role-playing game with hundreds of opponents and thousands of battle attack combinations. Bladebound features a solid, story-driven plot, and spectacular, console-quality graphics.

Discover your iPhone's hidden features
Get a daily tip (with screenshots and clear instructions) so you can master your iPhone in just one minute a day.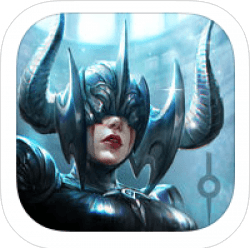 Vainglory is a pioneer of competitive eSports on the mobile platform, with regular international competitions occurring every year, featuring the most prestigious professional eSports teams. Vainglory is a Multiplayer Online Battle Arena in which a team of three to five players competes against players from an opposing team, in capture-the-flag gameplay, with the "flag" being the other team's Vain Crystal. It's a game built from the ground up to work seamlessly on mobile devices and it features beautiful graphics and extremely fast- paced action and great strategic depth.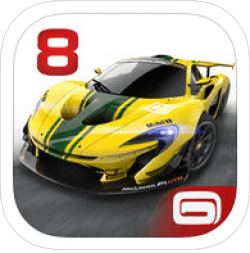 This adrenaline-fueled, speed-racing championship series is perfect for anyone seeking the console-caliber high-speed race experience on their mobile device. With race locations spread across the globe, an assortment of wild rides to steer, and Asphalt 8's trademark high-flying aerial acrobatics, Asphalt 8 has satiated the appetites of even the most enthusiastic of console racers. It also offers competitors the ability to race opponents in real time, as they compete on national leaderboards.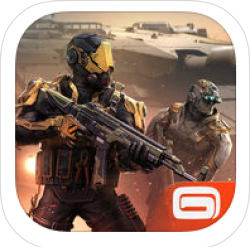 This fifth installment of the award-winning Modern Combat series is part MOBA and part first-person shooter, and it's the closest thing you'll find to the popular and highly competitive console and PC eSport, Counter Strike: Global Offensive. In Versus, gamers find themselves in the middle of the action in meticulously rendered, near-future environments. However users will find little time to appreciate the gorgeous scenery as they'll be running and ducking for their virtual life in this eerily realistic war game. In addition to squad vs. squad matches, Modern Combat: Versus also features Spectator mode, allowing gamers to watch live matches, as well as the all-important Global and Squad Chat modes, and even single-player, story mode. Modern Combat: Versus is rated 17+ due to its graphic violence and mature subject matter.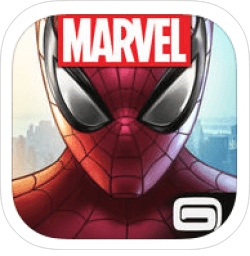 In Spider-Man Unlimited, gamers are treated to an episodic storyline filled with over 200 characters from the Spider-Man universe.  It's an endless runner taking place over 7 different environments, with 5 boss battles and 25 missions per "issue" in story mode. Users can also compete on leaderboards in Unlimited mode. This game is a guaranteed hit for any true-believer Spider-Man fan.
Shadow Fight 3 is a story-driven, fighting RPG with vibrant, colorful graphics, smooth animation and realistic physics. Pick the fighting style that suits you best and develop a character that represents your own distinctive fighting style and personality. With abundant gear and weapons to collect, a useful character creation tool, diverse fight modes and hundreds of perks and "supermoves", Shadow Fight 3 is an epic iOS fighting game that will be sure to challenge your speed and reflexes.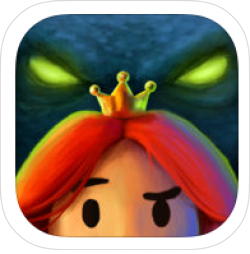 This game has a distinctively retro feel to it, despite its modern, precise graphics. In Once Upon A Tower, you play as a princess in mortal peril, who, counter to the old tropes, isn't about to be rescued by any knight in shining armor. In fact, in a somewhat morbid twist of fate, the knight who might have saved you is dead, eaten by your "guardian" dragon. The good news is that the dead knight left behind his weapons, which you promptly put to good use in this game of skill, strategy and timing, as you smash your way out of peril's way. Once Upon A Tower is a uniquely original, puzzle maze with a slight Dig Dug flavor to it.
Dash and dodge your way around obstacle-laden train tracks using a hover board or jet pack and lightning-fast swipes to perform acrobatic moves and keep moving forward in this whimsical endless runner. It's a simple game with quick-to-learn mechanics; although be warned, this addictive game is easy to pick up, but difficult to master.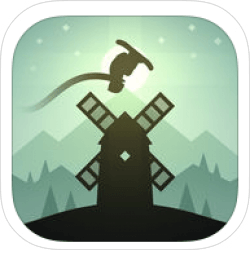 Join Alto and his friends in this graceful and exhilarating endless snowboarding odyssey. Alto's Adventure is filled with dynamic lighting, changing weather effects, and charming alpine landscapes. It features original, immersive music; fluid, physics-based gameplay; and chains of jaw-dropping trick combos you will learn to throw together as you progress through this impressive, side-scrolling, endless runner.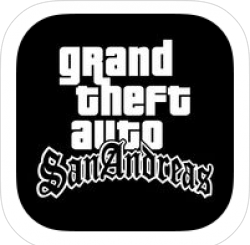 This homage to the console classic of the same name, in turn pays homage to the rough and dangerous life in San Andreas, a fictional city patterned closely after Los Angeles; specifically 1990's South Central L.A. In GTA: San Andreas, you take on the role of CJ as you struggle and hustle to stay alive and make your mark in a city rife with crime, drugs, corrupt police, and competing gangs. This game is a highly accurate port of the open-world action-adventure title and one that any fan of the original would do well to check out. Grand Theft Auto: San Andreas is rated 17+ due to its mature content and violent action.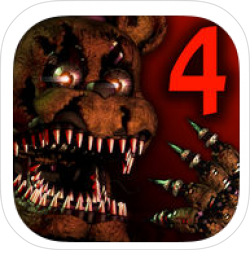 If you like creepy games, Five Nights at Freddy's 4 is a worthy option. This final chapter of the Five Nights at Freddy's saga pits you against your old shadow-lurking nemeses, Freddy Fazbear, Bonnie, Foxy, and Chica, and other, worse villains. This time around, you play as a child tasked with safeguarding yourself until morning by keeping a sharp and wary eye on all doors and using your trusty flashlight to ward off the dangerous creatures who just might try to creep into your closet, or onto your bed!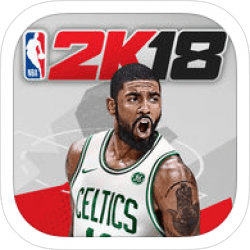 This mobile port of the acclaimed console franchise AAA-rated game has been met with great success and rave reviews by the collective gaming community. NBA 2K18 offers fantastic authenticity and customization, a deeper MyCAREER mode than any other NBA 2K predecessor, a multi-season Association Mode, and a soundtrack made up of an eclectic mix of tunes, including songs by NAS, Shakira, Kendrick Lamar, and many more. Gameplay is fast and requires quick thinking, fast reactions, and great aim if you're to rise up and become the king of the court.