By

Conner Carey
Thu, 02/09/2017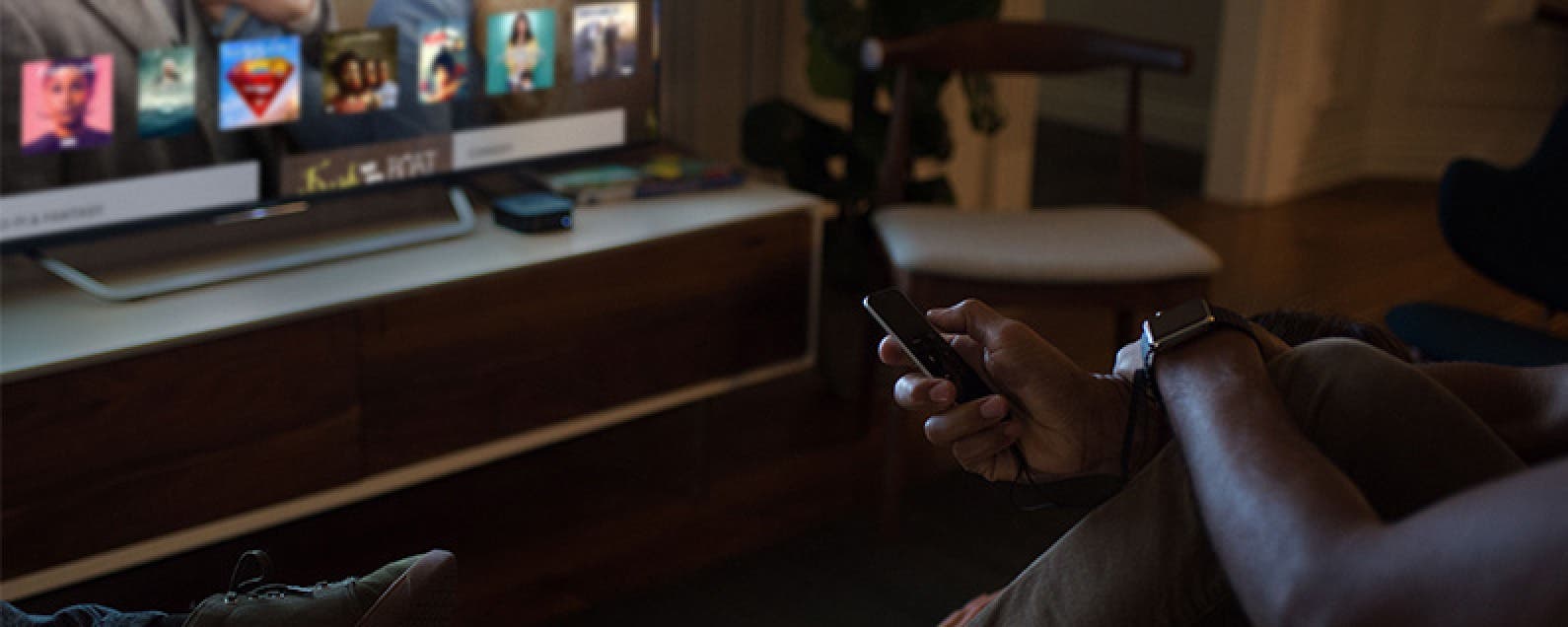 Apple TV has come a long way in recent years. With the introduction of the 4th-generation Apple TV, we said goodbye to limited Apple TV channels and hello to the Apple TV App Store. But where do you begin when setting up your Apple TV? How do you know what the best Apple TV apps to get are? Consider this an introduction for the newbies and a checklist for those who've maybe had their Apple TV a while but never really looked into the full spectrum of what they can download. This is our Apple TV apps list stocked with the best Apple TV apps from your favorite categories: TV and movies, games, fitness, and more. We'll also cover which of the Apple TV apps are free, free to download but subscription based (i.e. Netflix, Hulu, etc.), free with in-app purchases, or (one-time) paid. Without further ado, here are the best apps for your Apple TV.
Related: How to Reset Apple TV & Other Troubleshooting Techniques
    Best Apple TV Apps by Category
Best Movies, TV & Video
Netflix / Hulu / HBONow (Subscription)
It doesn't seem necessary to list each one of the subscription-based streaming services individually for this list—nearly everyone knows of these three choices. And if you have an Apple TV then you should be signed up to at least one of these services. Movie lovers will likely choose HBONow ($14.99). Netflix ($9.99) has the best original shows and a huge selection of (somewhat) random other options. For those who are adjusting to life without cable, Hulu ($5.99+) is a top choice. If you can afford it, get them all.
YouTube (Free)
YouTube is the cable TV of the Internet, except free. If you're familiar with YouTube, it's no different than the YouTube on your iPhone, iPad, or computer. If you're new to YouTube, it's hard to describe the vast array of possibilities this site can offer. Users can upload their own videos and some users' channels have grown large enough to financially support the creators full-time. Use YouTube to find entertaining and educational videos of all kinds.
Hyper (Free)
Do you ever wish someone would go through all the millions of videos on the internet and curate the great ones for you? That's exactly what Hyper is for your Apple TV. This daily video magazine offers you handpicked brand-new videos curated by a team of award-winning filmmakers who choose only the best each day.
Interested in the best free movie & TV apps for Apple TV?
Best Games for Apple TV
Leo's Fortune (Paid: $4.99)
This beautifully illustrated and meticulously designed game takes you on a platform adventure through mossy forests, deserts, pirate cities, and more. Help Leopold recover his gold and hunt down the thief who stole it.
Late Shift – Your Decisions Are You (Paid: $5.99)

Remember those choose-your-own-adventure novels you always got your character killed in as a kid? The modern version of those books has come to Apple TV in the form of Late Shift. It's part movie and part game with 180 decision points for a total of more than four hours of film. Do your best to help Matt out of his "desperate situation" in this feature-length film where you make the decisions.
Sing! Karaoke (In-App Purchases)
This is the perfect Apple TV game for parties. Who needs to go the bar to sing karaoke when you can sing with your friends from the comfort of home? Drink responsibly while you sing the night away to your favorite hit songs of old and new.
Best Fitness Apps for Apple TV
Zova (Free)
Zova is one of the top fitness apps for Apple TV, but you can use Zova on your iPhone and Apple Watch to integrate all your devices into one awesome fitness trainer and activity tracker. You'll meet Zara, your smart personal trainer who will keep track and guide you towards a healthier, fitter you with workouts that can easily fit into your busy schedule. Upgrade to the premium subscription for more workouts and personalization.
Streaks Workout (Paid: $2.99)
Get a great workout at home with no gym equipment using Streaks Workout. Choose the length of your workout (6, 12, 18, 30 minutes) and let Streaks break each exercise down into a fun and easy routine you can stick with.
Best News Apps
Watchup (Free)
Watchup is the customizable news app for Apple TV that you need in your life. Choose your interests, channels, and location to get a personalized newscast with an overview of local, national, and world news on your Apple TV.
Reuters TV (In-App Purchases)
Tell the Reuters TV app how much time you have and it will fill your screen with personalized video news from more than 2,500 journalists in 200 different locations. Stay up to date on the topics you care about with news from the source that's made to fit your day.
Best Cooking Apps
Yummly (Free)
If you use Yummly on your iPhone or iPad, you're already familiar with the extensive collection of recipes sourced from various blogs and websites. But did you know you can use Yummly's same awesome features on your Apple TV? It's particularly convenient if you can see your TV from your kitchen. Or, if you live in certain areas, use Yummly to plan your week of meals and order your groceries straight from the app.
Kitchen Stories (In-App Purchases)
Learn not only what to cook, but also how to cook with Kitchen Stories unique interface with basic how-to videos from fantastic chefs. Get access to new free recipes each day and learn how to make delicious dishes with step-by-step picture and video tutorials.
Best Miscellaneous Apple TV Apps
Lynda (In-App Purchases)
Learn nearly any new skill you can think of with Lynda's huge library of video courses. Photography, graphic design, business training, 3D animation, audio, and much more—use Lynda to improve skills you already have or train for a new career.
Guide Pal (Free)
Planning to take a trip or interested in fantasizing about going to Paris or New York? The Guide Pal app will let you take a tour and learn all about a city before you ever visit. If you enjoy Guide Pal on Apple TV, get the iPhone app to download a city guide for offline use before you leave for your trip.
Not on the High Street (Free)
Interested in shopping items you can't find on the beaten path? Not on the High Street handpicks hard-to-find unique products offered by creative businesses. Use the app to shop on your Apple TV, then buy your items from your iPhone via the Gift Finder app.
Top Image Credit: Hadrian / Shutterstock