Favorite wellness tech for any season.
By

Leanne Hays
Updated 11/17/2021
With the right apps and accessories, your iPhones and other devices can play a key role in helping you achieve your health and wellness goals. Whether you're looking for ways to eat better, stand up straighter, get a good night sleep, or make fitness a priority, this healthy tech guide has what you need.

This air fryer is a new family favorite; it allows us to cook dishes like fried chicken with a fraction of the fat! The Cosori offers gains over conventional ovens inconvenience, as well. You can control the air fryer from the companion iPhone app or the built-in touchscreen, with presets like Preheating and Delayed Start. There's an included cookbook with over 100 recipes also available in the app. Just choose your recipe, press start, and leave the fryer to do its job. You'll be notified when it's time to shake the basket, and the air fryer turns off automatically when the cooking time is up!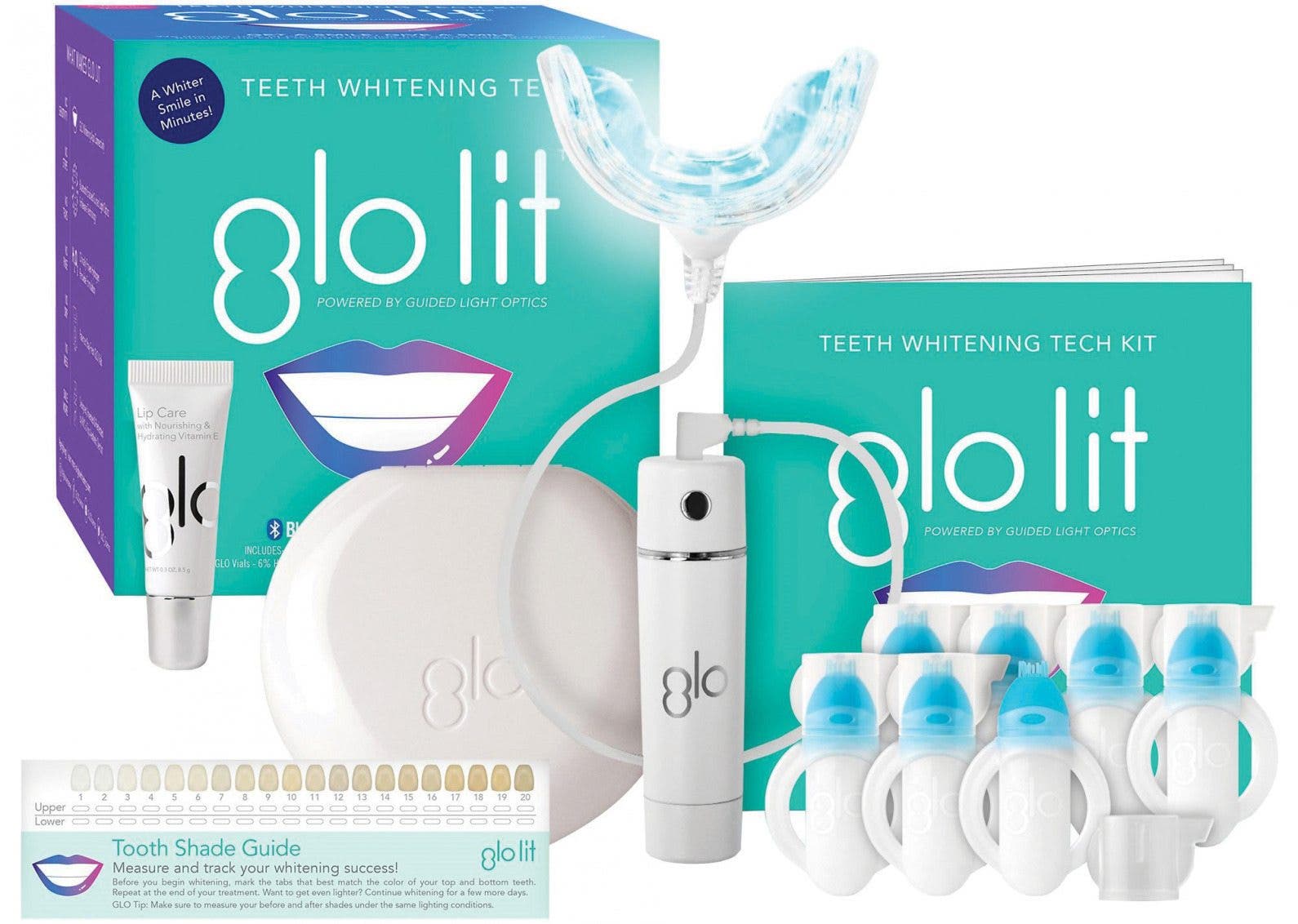 I've used whitening strips and a tray and gel system to undo the damage caused by my (perhaps excessive) coffee consumption. My teeth did get whiter, but also more sensitive, and I wondered what the heck was happening to my enamel! Glo Lit, however, whitened my teeth with no side effects by using LED light, heat, and hydrogen peroxide-based gel. The gel comes in pre-measured vials, so it's easy to use the right amount, and the Glo Lit app makes sure that you limit your treatments to only eight minutes. Bonus, my kids laugh every time they see me with the glowing blue tray in my mouth!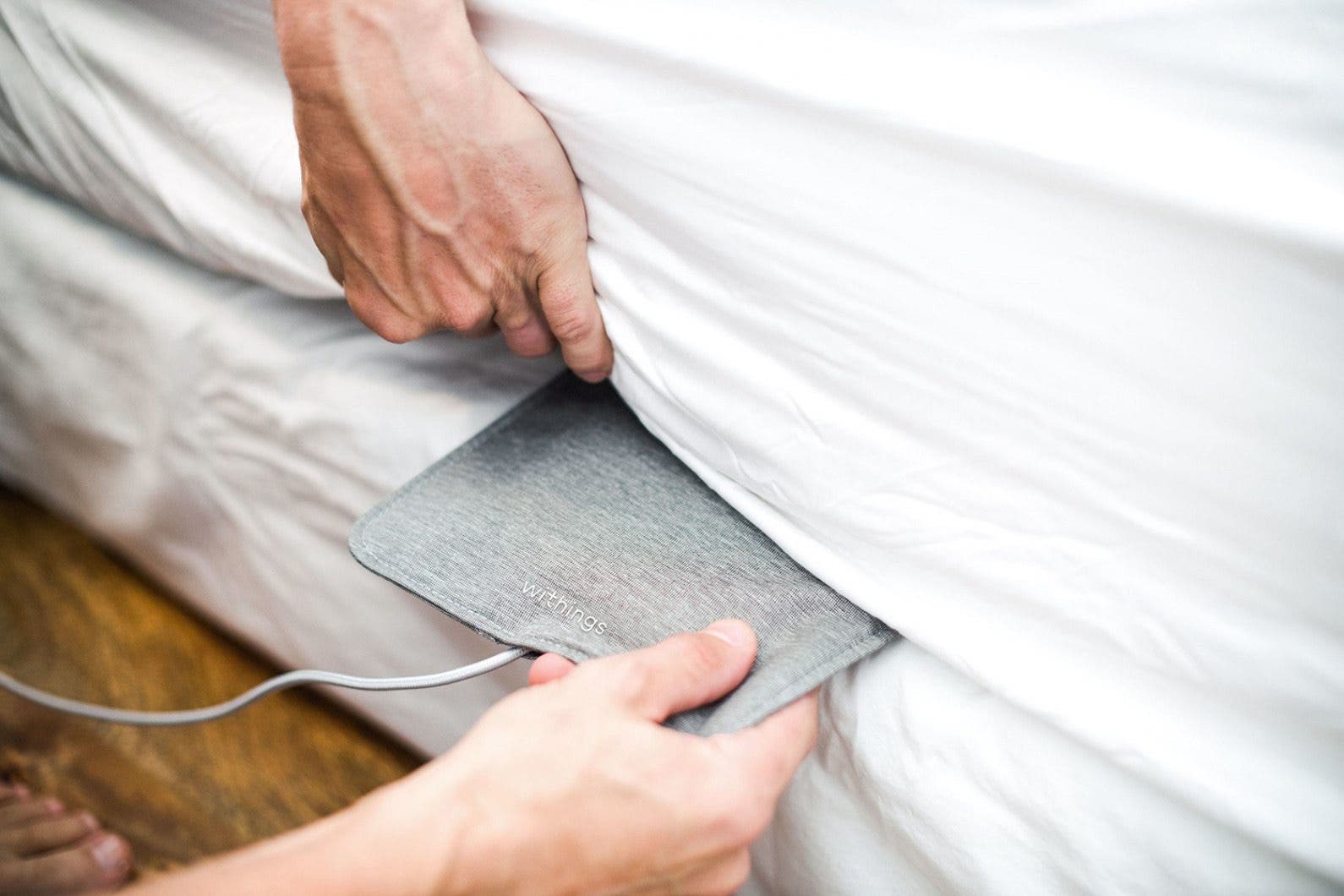 I struggle with insomnia, and this device tracks my sleep cycles, wake times, and heart rate throughout the night. This data creates a Sleep Score, which is delivered to the Withings Health Mate app every morning. The app also syncs with the MyFitnessPal and Apple Health apps, so I can see how my diet and exercise are affecting my sleep issues. While I haven't needed these features, the sleeping mat also tracks snoring and breathing disturbances, useful for those who may have sleep apnea. The mat also syncs with smart home devices like lights and thermostats, so you can set them to adjust when you get into and out of bed.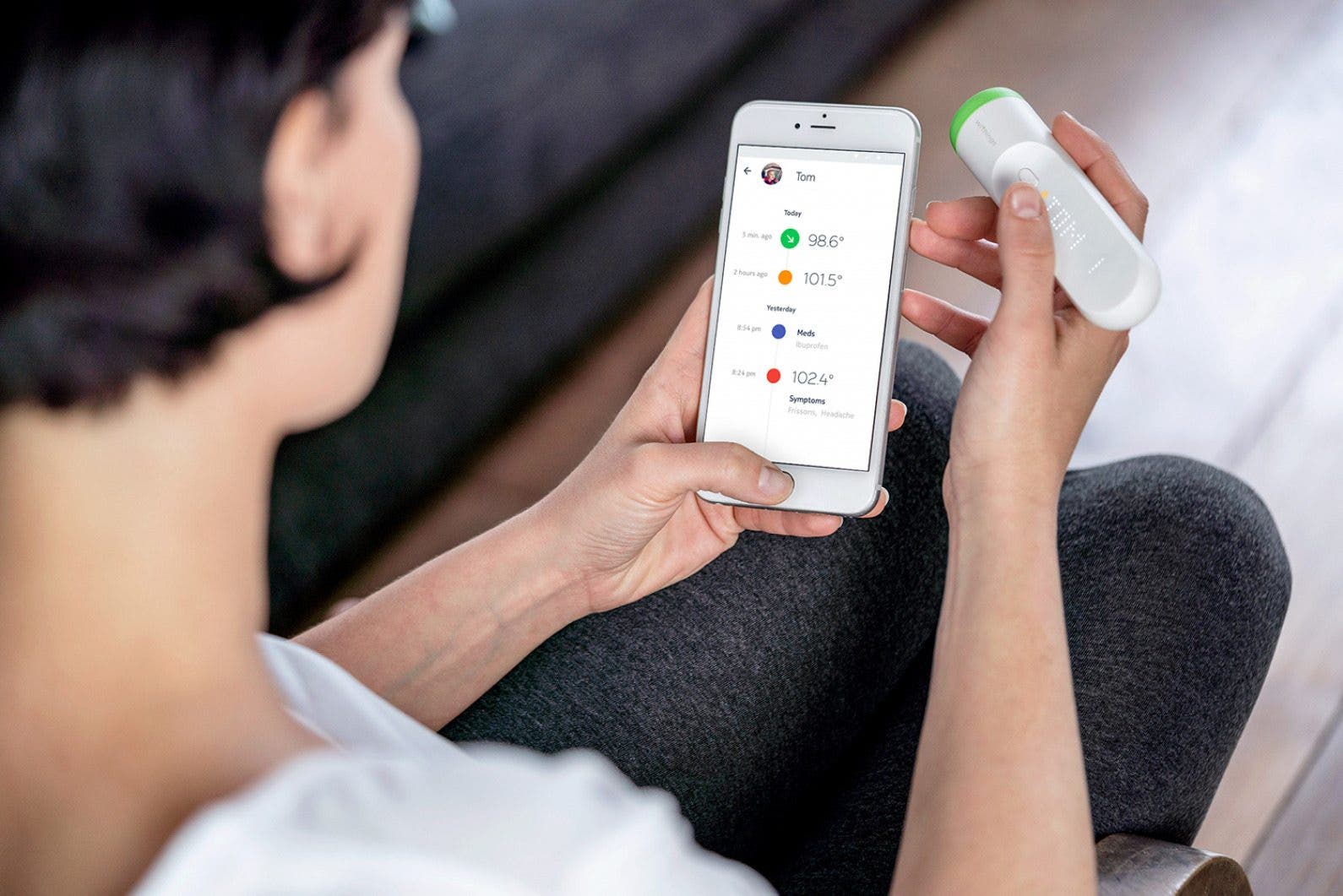 This smart thermometer allows you to scan and log temperatures for your whole family (up to eight people). No physical contact is required; just hover the thermometer a half-inch from the center of the forehead, then slowly move to the temple. You'll feel a vibration when the reading's complete. A light will flash green if the temperature is normal and red if it's elevated or high based on the age of the person you're scanning. The temperature is then logged into the appropriate profile, and you can even enter notes and photos about the reading for future reference.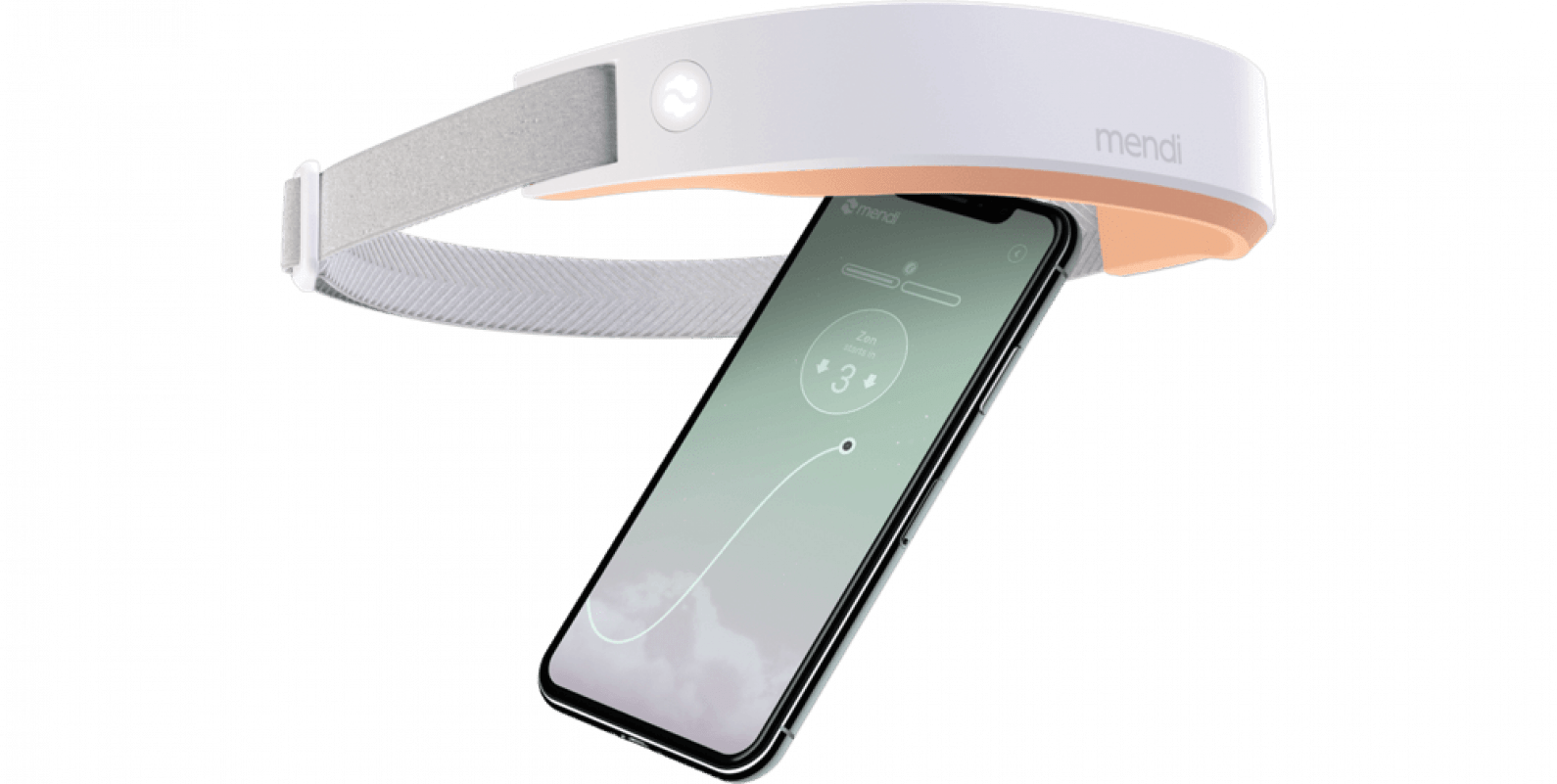 The prefrontal cortex helps regulate social behavior, personality expression, memory, decision making, planning, and focus. This brain-training device improves cognitive function by increasing energy input to the prefrontal cortex using live, visual neurofeedback. Just put on the headband, open the app, and focus on a rotating ball that ascends as blood flow and oxygenation increase. My strategy for this game is to follow Peter Pan's advice and "just think of happy things." Focusing on happy memories sends the ball on an upward trajectory and makes my daily brain training session super enjoyable.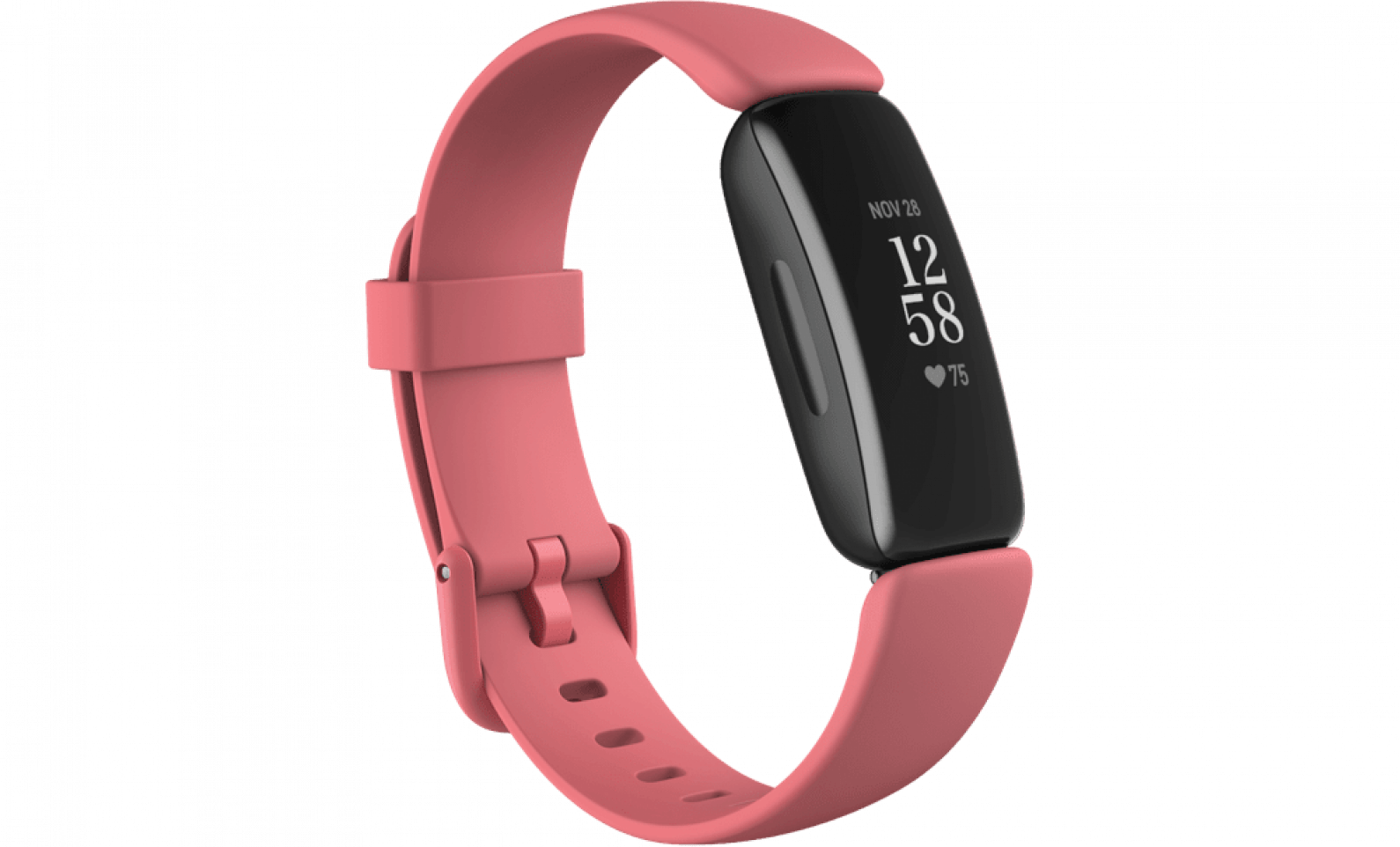 Video Producer and Ad Specialist Nicholas Naioti received the Fitbit Inspire HR as a birthday gift and reported back to me about how he's liking it. He said data from the fitness band and the accompanying app has been an extremely useful tool in increasing his activity level, making healthier decisions, and being more conscious of self-care. Nicholas is now walking multiple times a day, tracking his water intake, and keeping an eye on his sleep patterns. He loves knowing his resting heart rate and pushing himself to have better cardio health, as well as competing with friends to see who has walked more steps in a week.
Writer and Producer Cullen Thomas tested this futuristic gizmo, a jump rope that tracks and shows your jump count in a hologram-like display that appears to hover in front of you while you work out. He reports that watching your number tick up in the companion app is surprisingly addicting, especially if you compete with friends. Though never a jump roper in the past, Cullen has found himself reaching for this device throughout the day; it's a great exercise to break up working from home! The LED lights on the rope add heft, though, so beware of jumping barefoot and whipping your toes.
I have a tendency to slouch at my computer, so I decided to try this personal posture trainer. You adhere the Upright Go 2 between the shoulder blades with a reusable strip and can use ut in two helpful ways. Tracking mode logs upright versus slouch time over days, weeks, and months to note your posture's improvement. Training mode tracks your posture as well, but the device also vibrates when it senses you beginning to slump. I'll confess to getting aggravated whenever the Upright busts me slouching, but I am sitting up straighter more often, and have noticed a decrease in lower-back stiffness and pain!

Food sensitivities can be difficult to pinpoint and can cause uncomfortable symptoms like bloating and cramping. FoodMarble, a compact breathalyzer, tracks fermentation in your gut, which indicates that food is being improperly absorbed. Enter your meals in the FoodMarble app, which recommends tests based on when you ate, then ranks your digestive issues. Next, log symptoms, stress levels, and sleep quality to better track the correlation between food and symptoms. FODMAP challenges pinpoint issues by testing reactions to Inulin, Lactose, Sorbitol, and Fructose, or foods you suspect are triggers.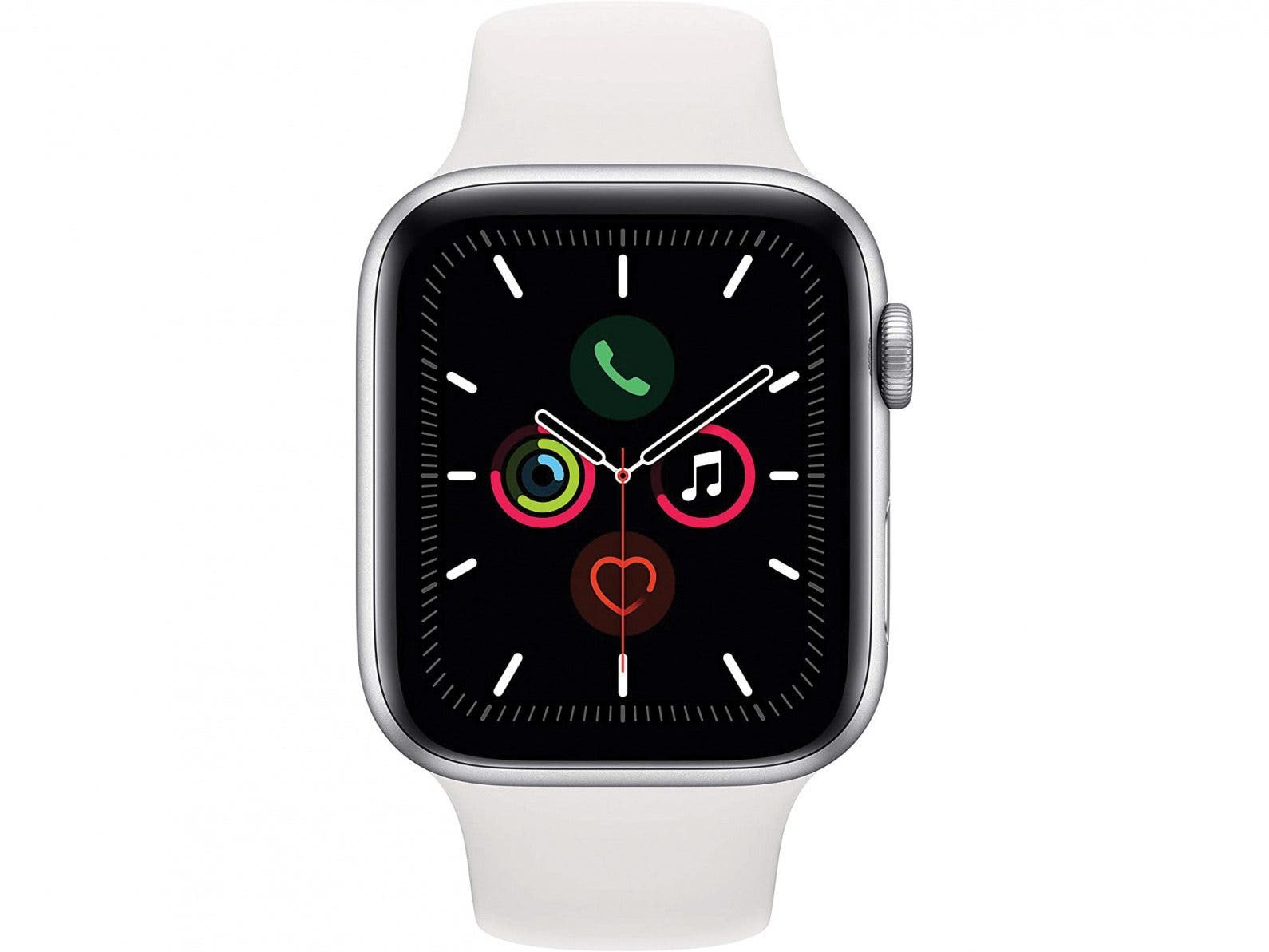 The iPhone Life editorial team still favors the Apple Watch above all other fitness trackers. Its interface is intuitive to use and integrates seamlessly with the iPhone Health app. The watch can help you with two goals—moving regularly throughout the day (remember, sitting is the new smoking!) as well as making higher-intensity workouts a part of your weekly routine. For those of you seeking less screen time to boost wellbeing, we recommend getting the cellular model. That way you can leave your phone at home and can still be reached for the important things